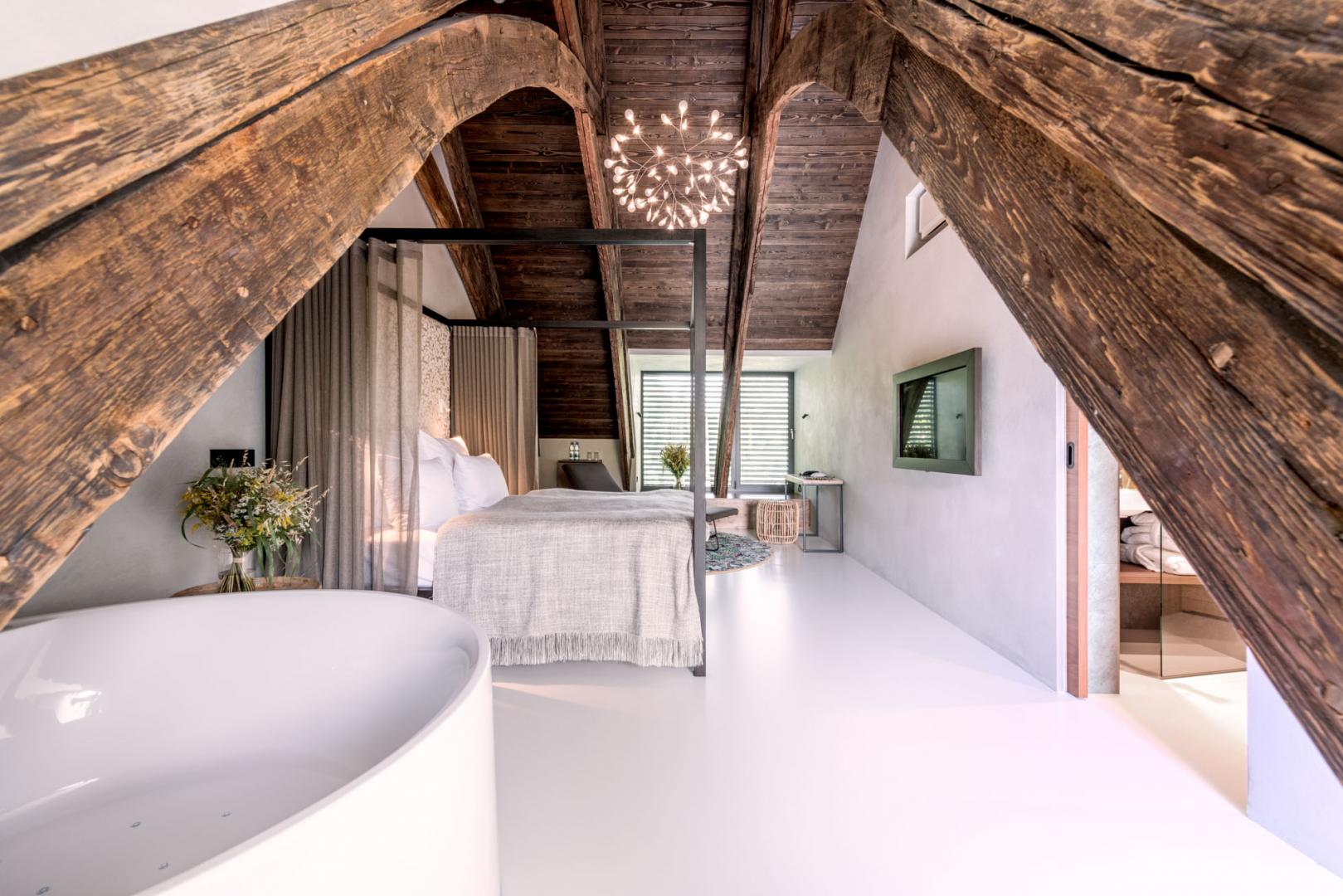 Reservation
Pick your dates and number of guests
---
---
---
---
Find this former farmstead within driving distance of Prague and come admire what the owners have turned into a destination for golfers, foodies and everyone who longs for a soothing rest and an escape from the hustle and bustle of everyday life.
Everything here is new and seeped in the lovely scent of wood. The views over the surrounding nature are probably most captivating in autumn, when nature brings out its color palette to play. But, if we're being honest, you will find beauty, peace and regeneration here no matter the season.
Read more
---
Outdoor / Indoor Playground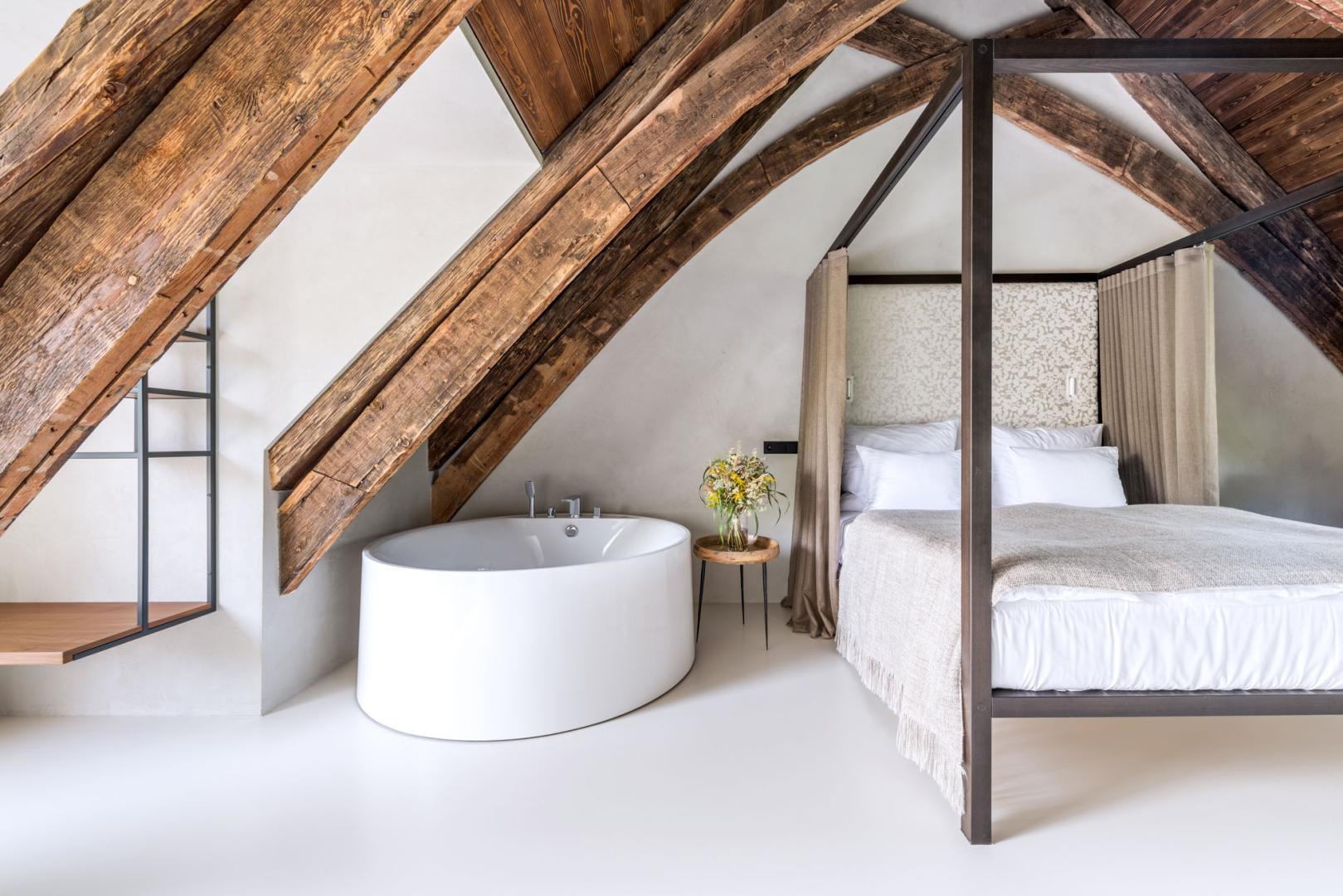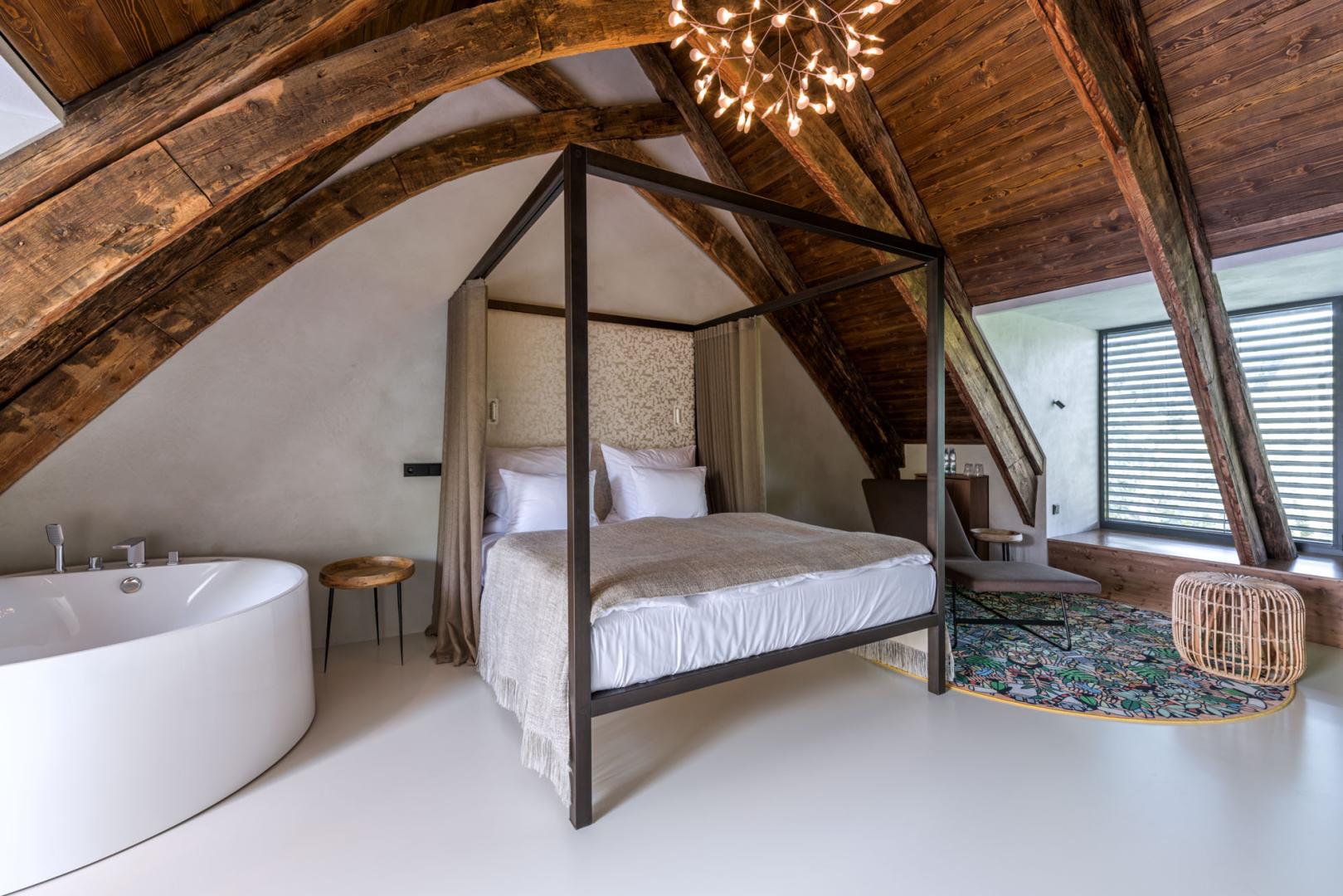 Rooms
Our tips
Golf resort
The resort offers a 9-hole golf course where both professionals and families with kids can have a good time.
Dream wedding
The romantic garden with a view over the pond offers the perfect place for a dream wedding. But don't put off your booking for too long - the resort gets reserved years in advance for weddings.
A corporate or family event?
The Yard Resort will help you organise an event according to your wishes. From conferences to parties for both small and large groups. The provision of technical equipment goes without saying.
For kids
The kids can look forward to a playground with a trampoline, slide, monkey bars and other game elements. Meanwhile, the adults can play pétanque or sit around the campfire.
Trips in the area
Head to nearby Panenské Břežany for a tour of the newly renovated Santini Chapel. Then visit the Mělník, Veltrusy and Loučeň chateaus, which are within driving distance. In the summer, swim in the famous Lake Lhota or in the almost secret quarry near Kojetice.
Parking
You don't have to worry about parking here. The resort has a spacious car park as well as charging stations for electric cars.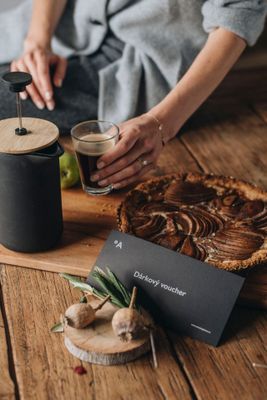 Gift tip.
Give your loved ones an adventure in one of more than 300 amazing places by purchasing a luxurious voucher. The voucher can then be used to pay for your booking.
Vouchers offer
---
---