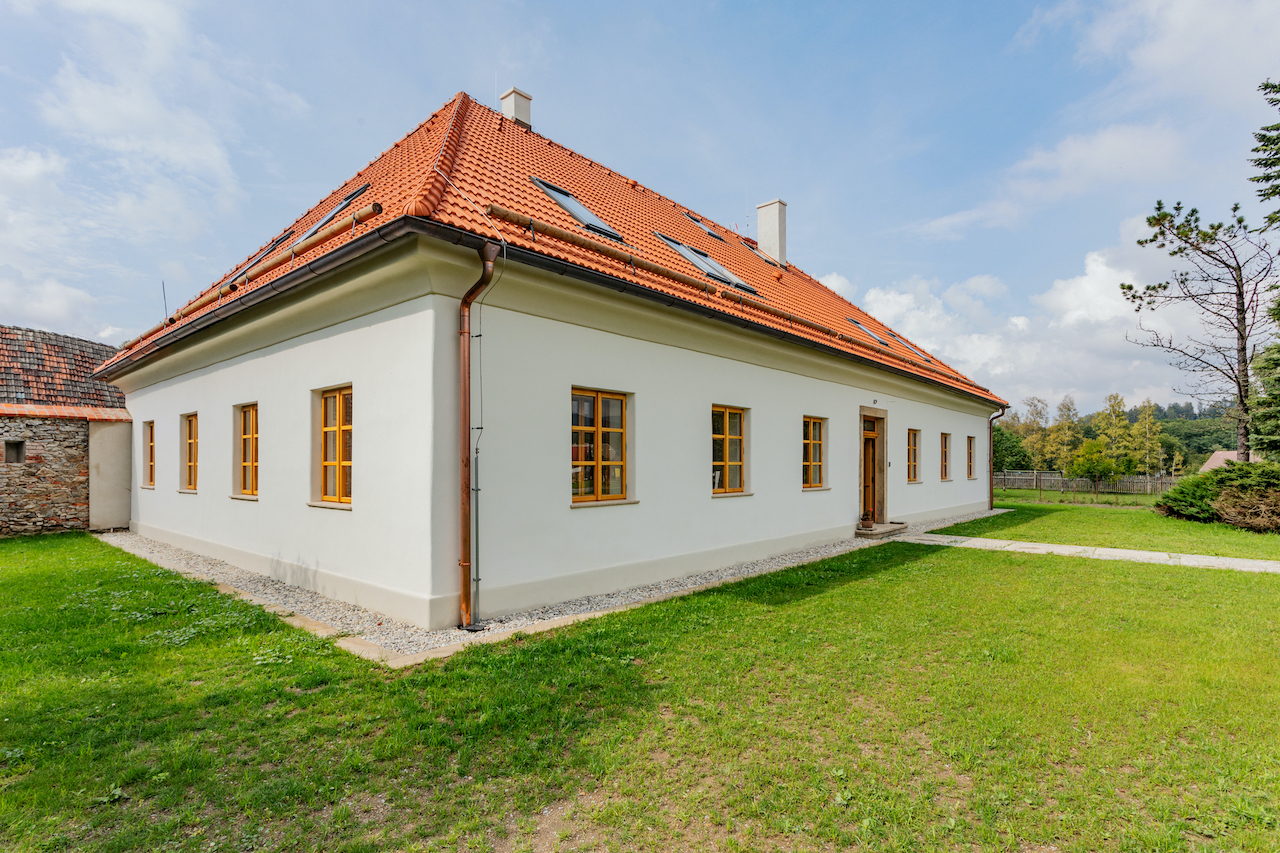 Apartment
•
Nová Pec, Česko
Statek U Medvěda
Reservation
Pick your dates and number of guests
---
---
---
---
"Whether they belong to the bourgeoisie or the common people, whether they have a bunch of children, or whether they're passion is pampering their grandchildren, here they turn off their smartphones, exchange it for a walking stick and head out for a trip!" This is how the owner Jarda Bůbal attracts new guests. What do you say? Doesn't it sound great?
The owners rebuilt the former Schwarzenberg hunting lodge in the heart of Šumava into stylish, soulful apartments. From the farm, the view faces the Lipno Dam, while Šumava National Park stretches out behind you. Although it's a country house, the building is a witty design. To enter, you use digital chips, and remote control via telephone is possible. Of course, you can also use the common areas, where you'll find a washing machine with dryer.
Read more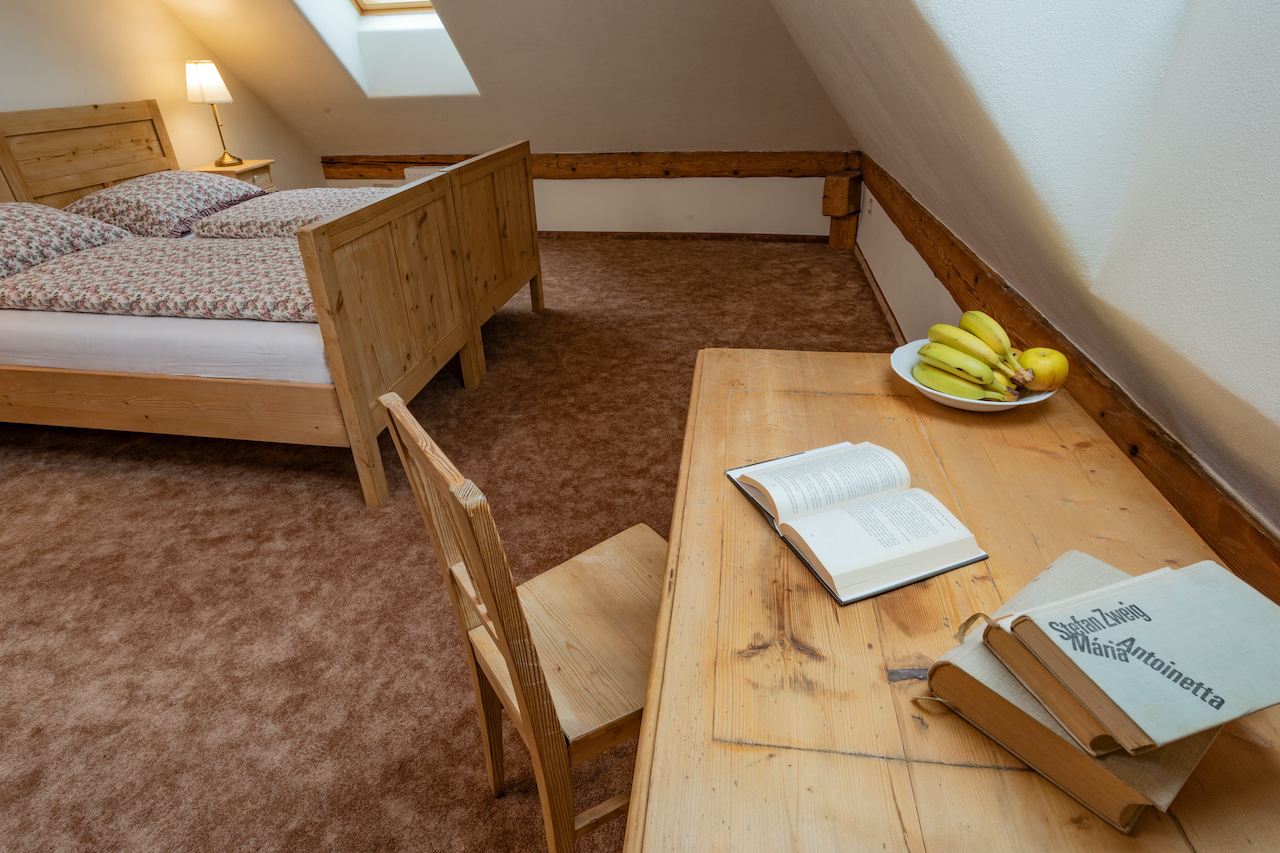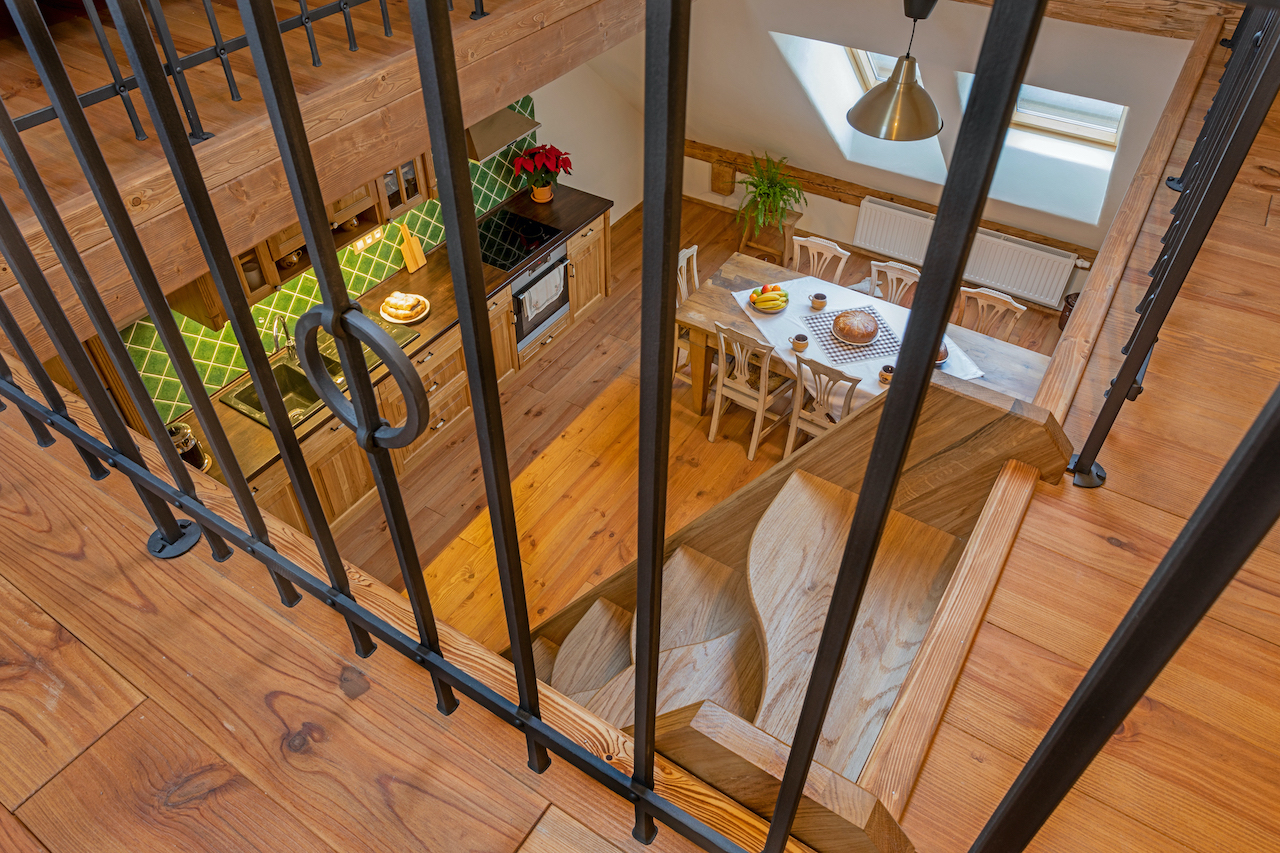 Rooms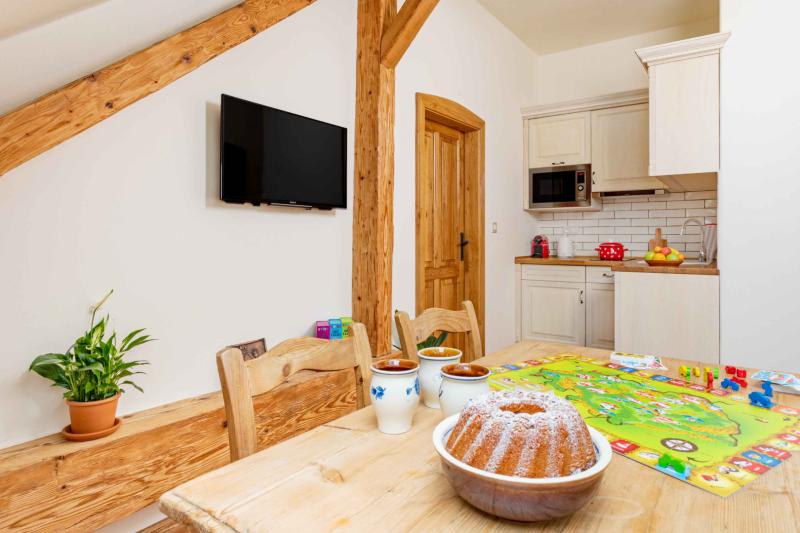 Statek U Medvěda - apartment No.4
Max. 4 guests
Our tips
Active vacation
If you want to spend your vacation actively, rent in-line skates on the farm. The skating trail leads from Nová Pec through Černý Kříž to Stožka and starts very close by. In warmer weather, easily rent bikes and head out for a nice long bike ride. Or try paddleboarding in the summer and test your balance and coordination.
Tip for a trip
While you're in the area, we highly recommend a visit to romantic Český Krumlov, which is only 40 km away from the farm.
Magical library
What's our favorite spot on the farm? Hands down the extensive library with lots of interesting books and cozy space to sit in the evenings and read or play board games with your friends or family.
Follow the snow
In the winter, take advantage of the snow and drive to the nearby Hochficht ski area. The owners are amazing and will happily arrange ski or snowboard rentals for you.
Medvědí stezka
Medvědí stezka is the oldest nature trail in Šumava, stretching 14 kilometers. As the name indicated - "Bear Trail" - the path itself is connected with the history of the shooting of the last Šumava bear.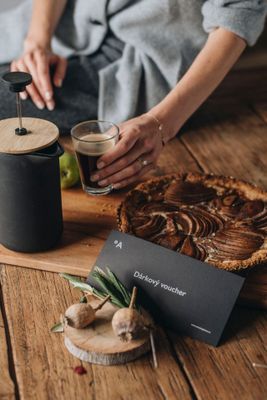 Gift tip.
Give your loved ones an adventure in one of more than 300 amazing places by purchasing a luxurious voucher. The voucher can then be used to pay for your booking.
Vouchers offer
---
---