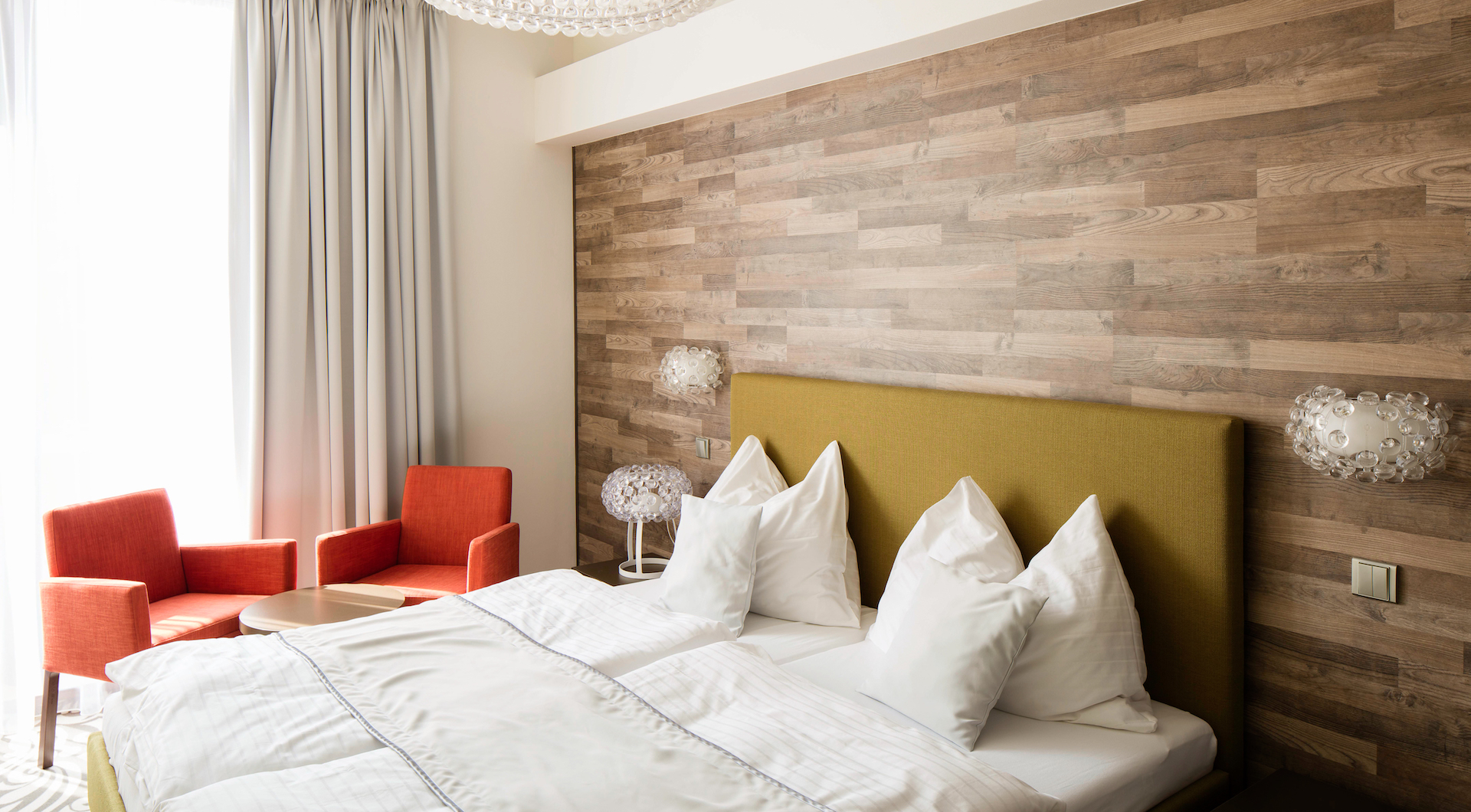 Reservation
Pick your dates and number of guests
---
---
---
---
We found the ideal gateway into the beautiful Beskid Mountains, into this wonderful eastern region of the Czech Republic. The history of this place reaches back to the day of Sigmund Freud himself. Originally from the 20th century, the hotel was recently treated to a classy renovation, thanks to which you can enjoy modern comforts and a lovely atmosphere.
Even the famous psychoanalyst Freud would agree that staying here is the best form of therapy. Start with choosing your ideal room. The interior design focuses on wood and natural tones, providing generous comfort and making you feel entirely at home in these spacious rooms.
Read more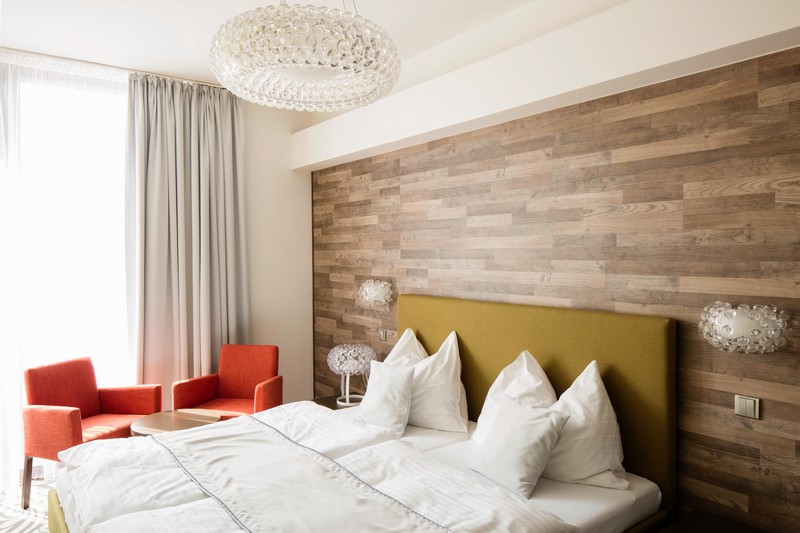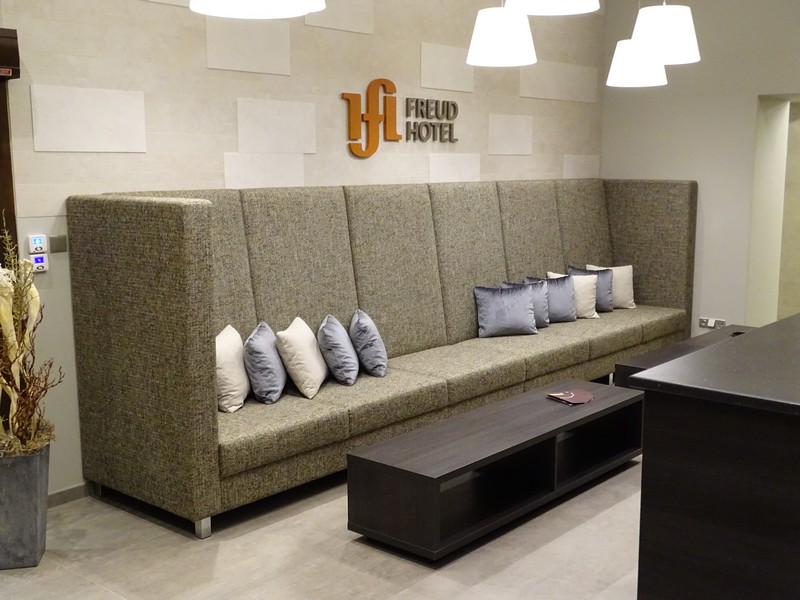 Rooms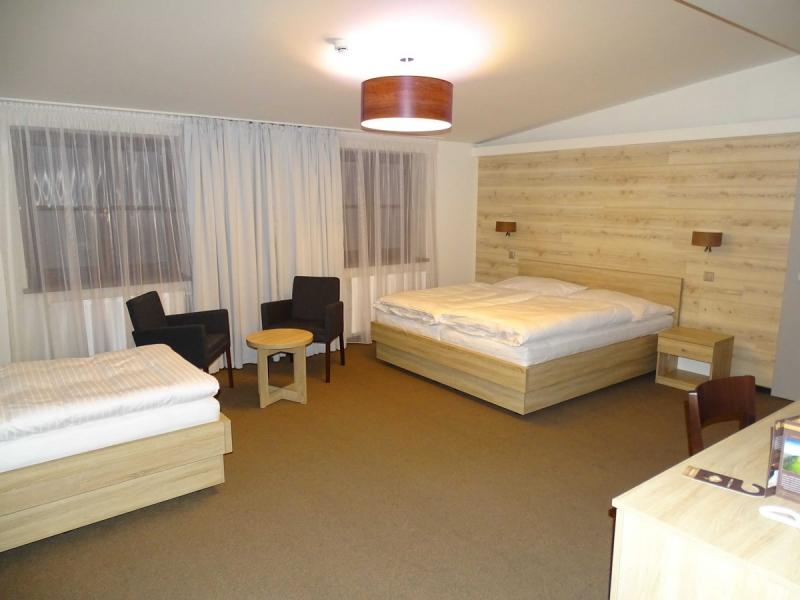 Standart three-bed room
Max. 3 guests
Our tips
Homemade baked goodies
The hotel prides itself on its own homemade baked goods. You can look forward to delicious breads, buns, baguettes and sweet pastries. The smell alone will fill you with joy. What's more, the hotel also has its own convenience store for when you are craving a little something.
Weddings and conferences
Two majestically spacious halls with huge windows, high ceilings, light wooden features and a classic theater stage will make any event extraordinary. Host your conference, play, concert or any other type of affair here and you won't be disappointed. Of course, this place is also tailor-made for the perfect wedding.
Dog-loving owners
Which means you can bring your four-legged friends along for the fun!
Lysá hora just outside the doorstep
The hotel's location is one of its many stellar selling points. You'll be in the center of a mountain village, yet directly on the main tourist trail leading to the highest summit of the Beskids - Lysá hora.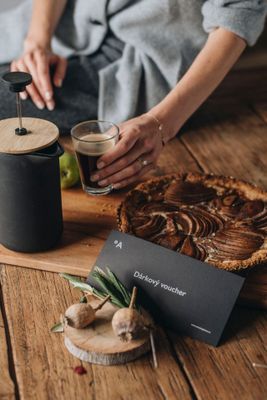 Gift tip.
Give your loved ones an adventure in one of more than 300 amazing places by purchasing a luxurious voucher. The voucher can then be used to pay for your booking.
Vouchers offer
---
---