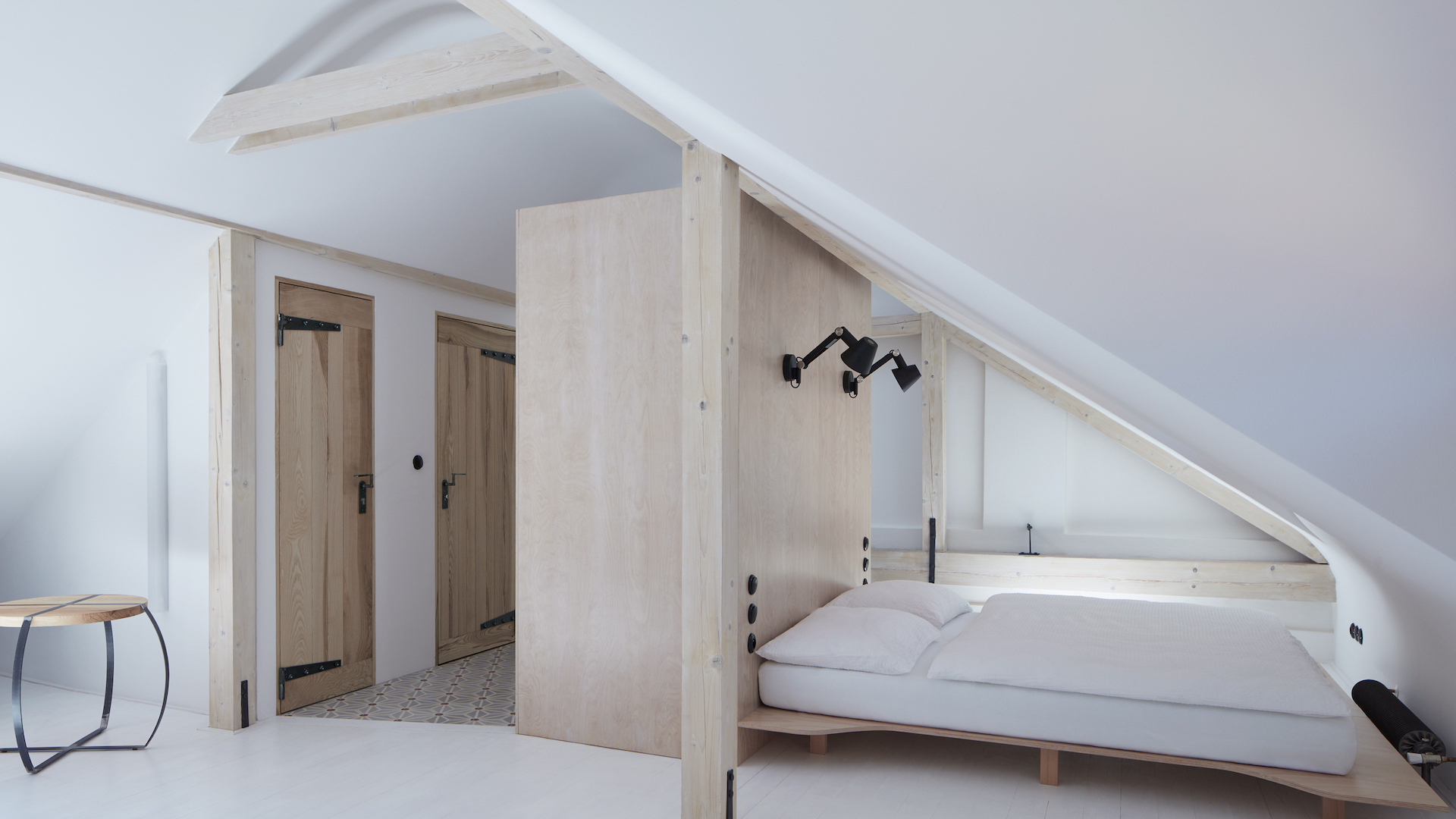 Small Guesthouse
•
Mikulov, Česko
Štajnhaus
Reservation
Pick your dates and number of guests
---
---
---
---
We found pure paradise for architects, designers and all lovers of minimalism in the wonderful Mikulov. Architect Jan Hora collaborated with the owner of the house to create accommodation that is miles away from anything we are used to seeing here. Located in the former Jewish quarter, come visit this picturesque inn, where no wall is straight and no corner a right angle.
The entrance into this 16th century building is so inconspicuous, you might not even find it. But once you step over the threshold and look up at the ceiling, you'll know you've arrived. The topsy-turvy stairway will guide you to your rooms and the whimsical hallway will set the tone of what you can expect beyond the bedroom doors.
Read more
Winner of the 2019 Design & Architecture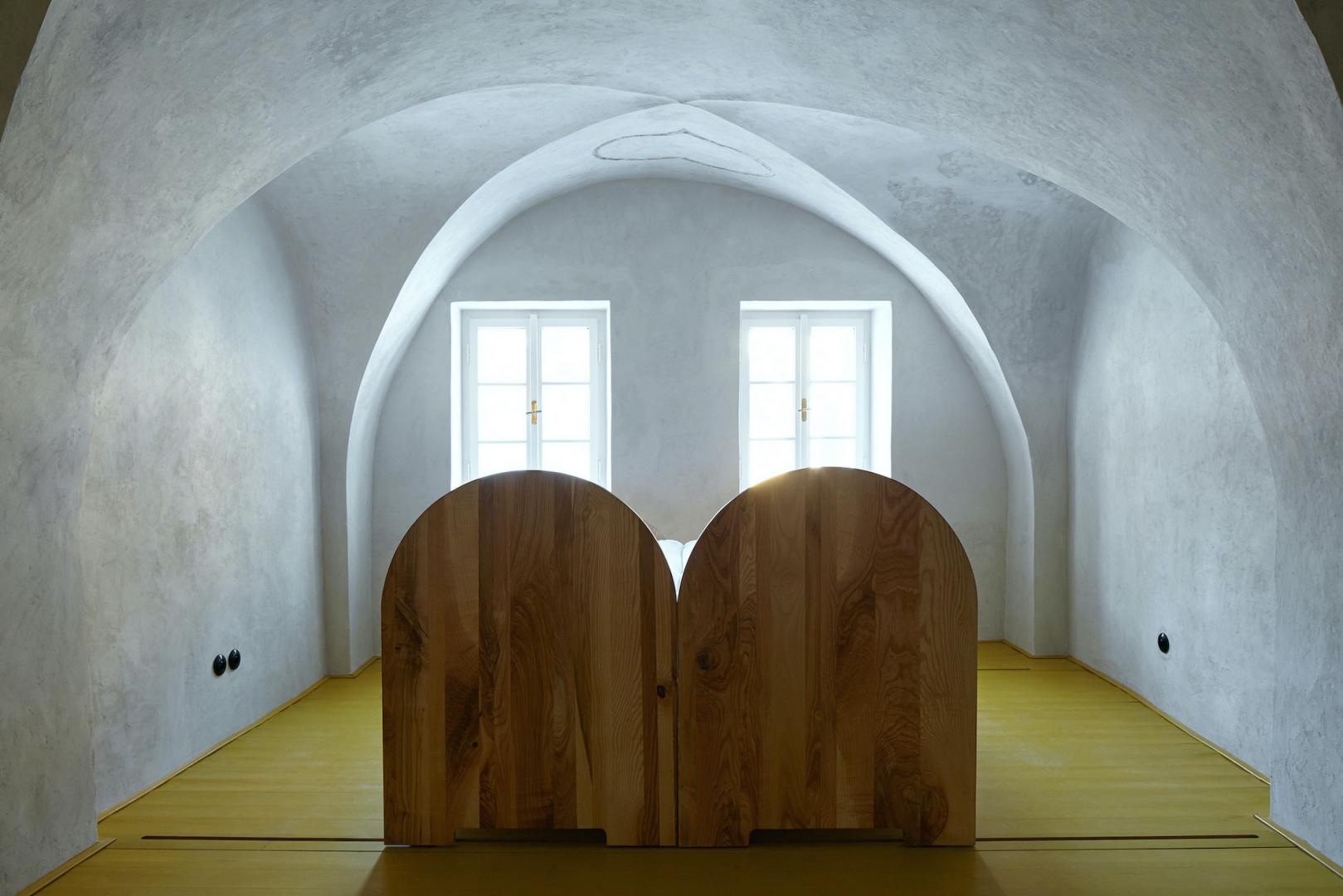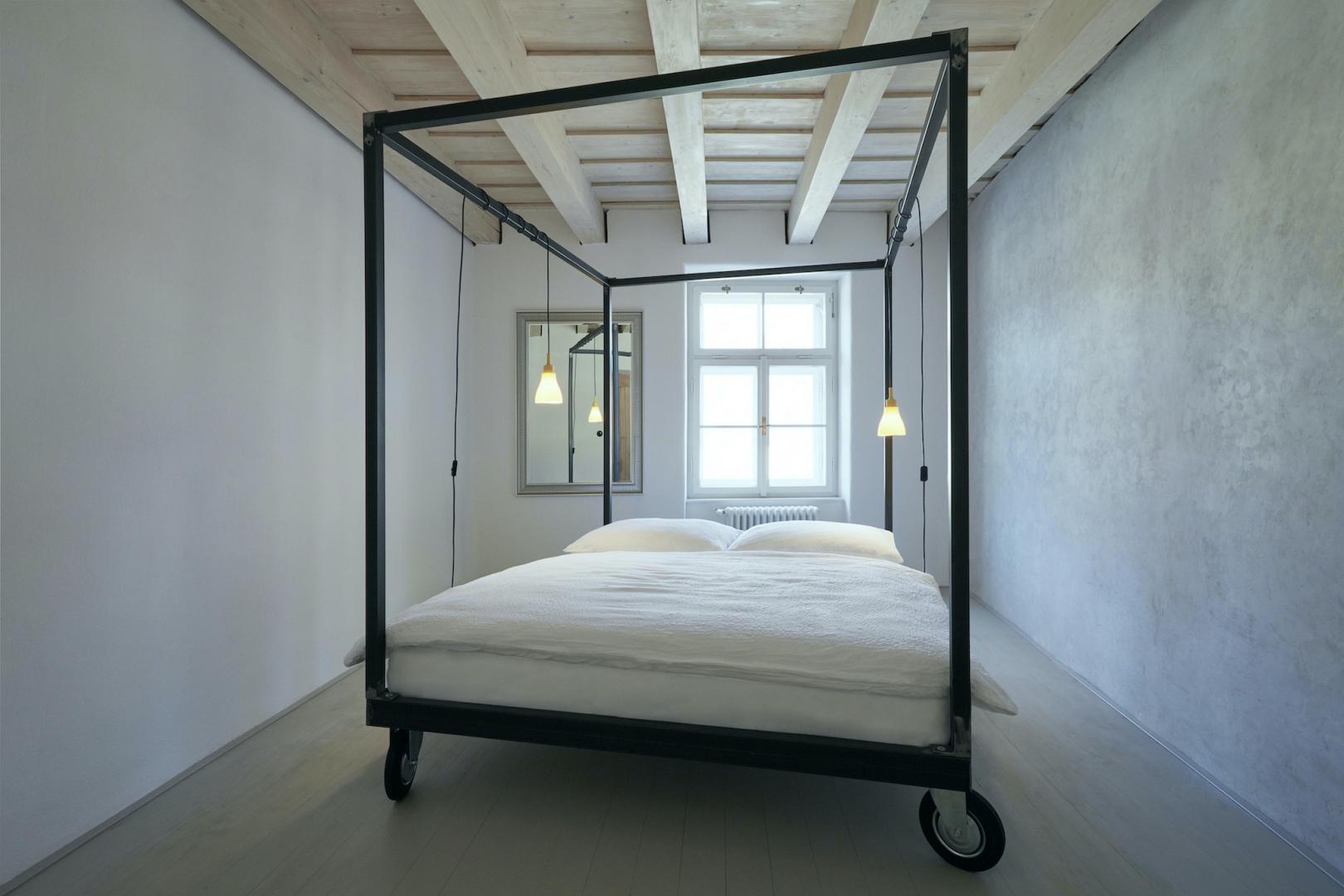 Rooms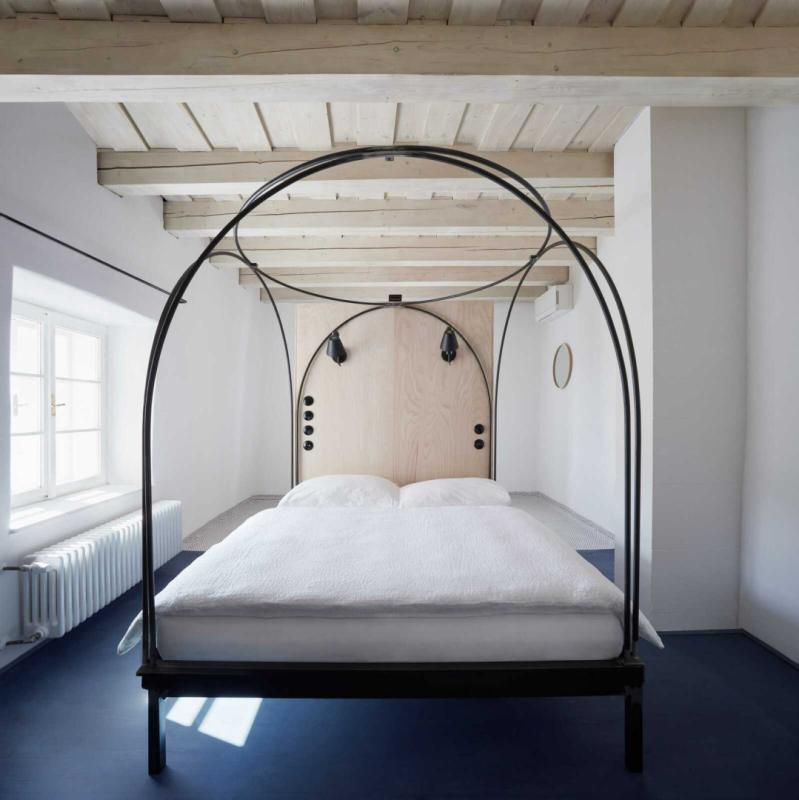 Štajnhaus - Blue room
Max. 2 guests
Our tips
Modern architecture
There's no question that Štajnhaus is the most inspiring place for anyone who is passionate about architecture and art.
Photo-perfect spaces
We'd love to tell you to turn off your phones, but the unique interior spaces of this imaginatively renovated house simply demand to be photographed.
Five experiences
Each room is entirely different, so whenever you return to Štajnhaus, you'll feel like you are somewhere new.
Raise your glass
Craving to sample wines from the local wineries? Lucky for you, a wine cellar is tucked under this historic house and will gladly welcome you and satiate your thirst.
Make merry in Mikulov
Enjoy one of the most cultural and beautiful towns that our country has to offer. Saunter through the streets and take part in the motley of rich and rewarding experiences on offer.
Bathroom relaxation
All rooms are ensuite, but the choice of shower or bath is up to you.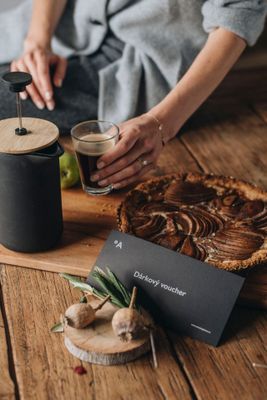 Gift tip.
Give your loved ones an adventure in one of more than 300 amazing places by purchasing a luxurious voucher. The voucher can then be used to pay for your booking.
Vouchers offer
---
---