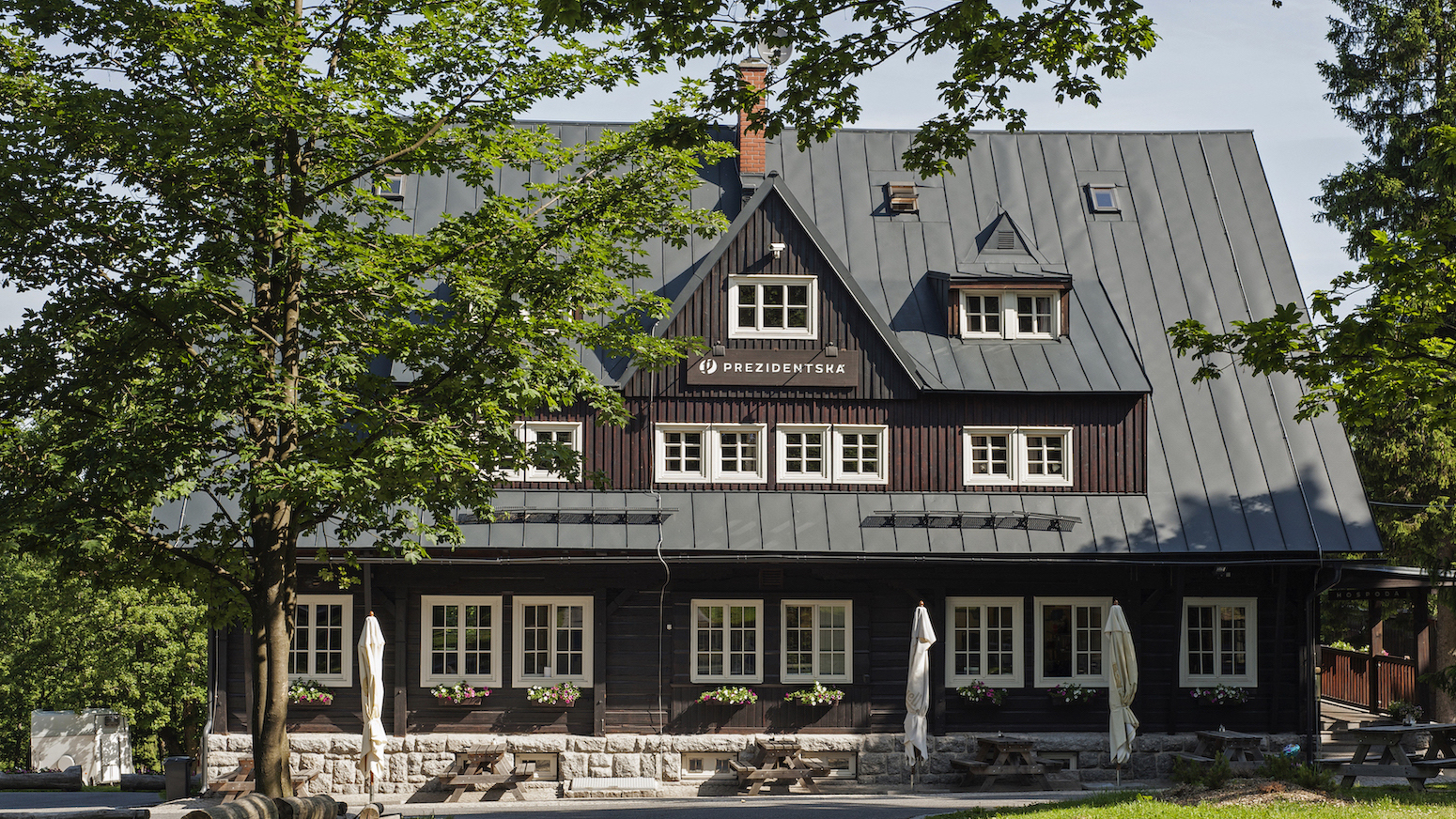 Guesthouse
•
Bedřichov, Česko
Prezidentská chata
Reservation
Pick your dates and number of guests
---
---
---
---
Prezidentská chata - or the Presidential cottage - is a recently renovated cottage situated in the heart of the Jizera Mountains and dating back to the 1920s. After years in the hands of the Office of the President of the Republic, it is now run by the couple Šmaus, who have put their hearts and souls into the place. And my oh my, can you tell.
Whatever the weather, this is the place to warm up or cool down, the place that will always have something delicious waiting to satiate your body and soul. The menu is based on fresh ingredients and designed for both children and adults. Host your next celebration, company party or wedding reception here and let the staff at Prezidentská chata take the best care of you and your guests.
Read more
Winner of the 2019 Guesthouses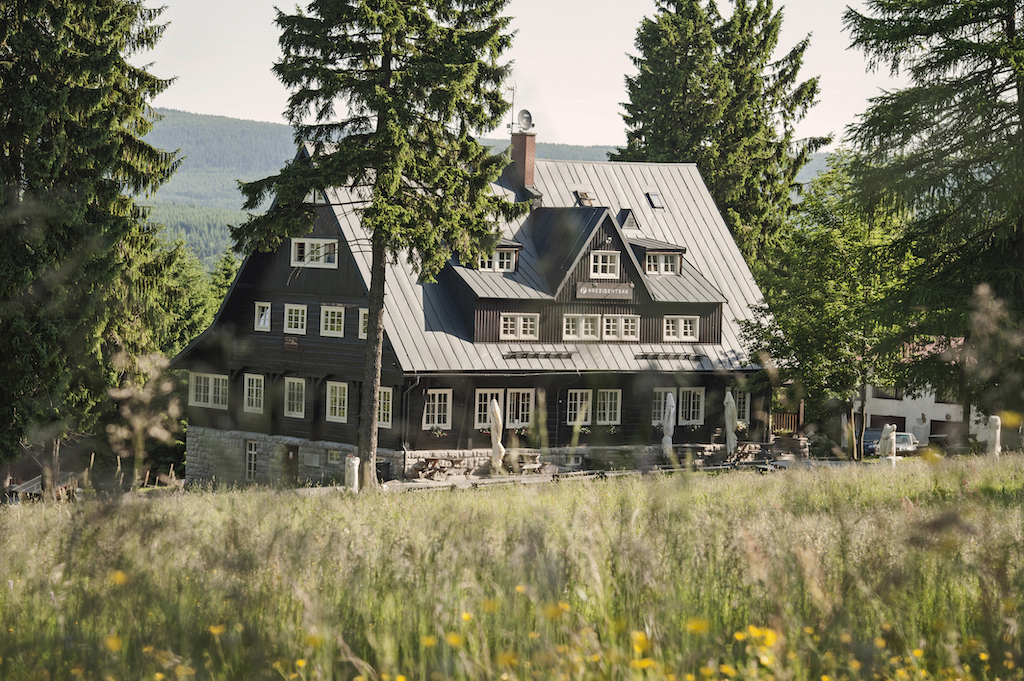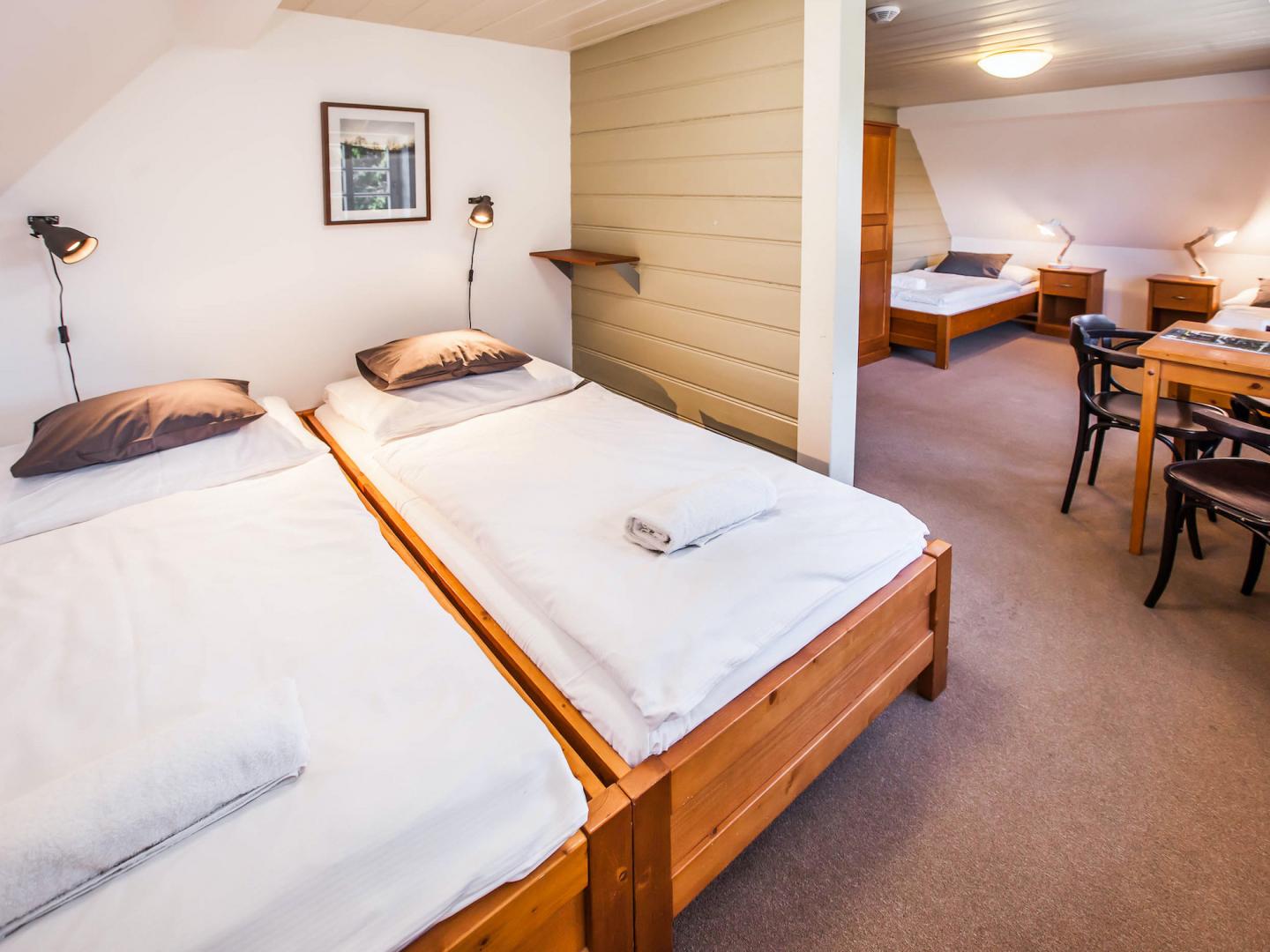 Rooms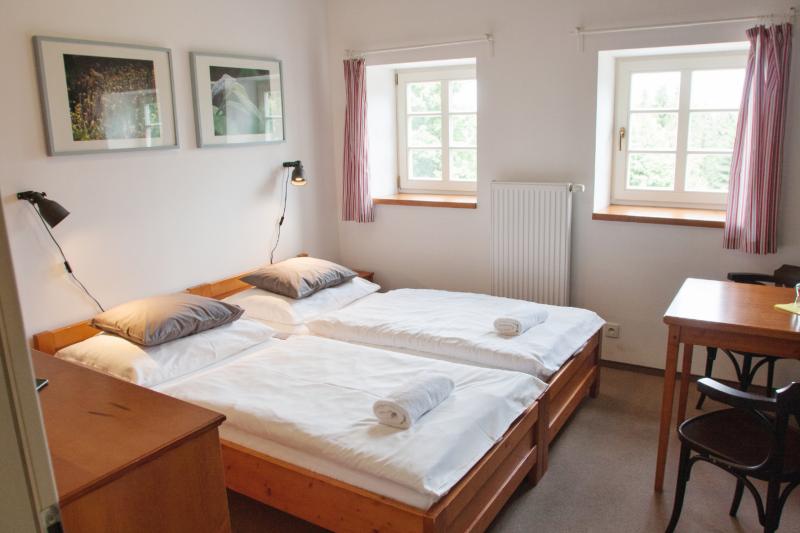 Classic for 2
Max. 2 guests
Our tips
Culinary experience
A renowned restaurant awaits you. Enjoy the deliciousness on the glass-enclosed veranda, in the main bar or in the lounge.
Jizera Ski Route
The cottage stands directly on the Jizera Ski Route - cross-country ski trails that take you all across the Jizera Mountains and which are adjusted and maintained daily according to the weather. At Prezidentská chata, they support the Jizera Ski Route and contribute to it every year to ensure that the tracks stay beautiful and provide the best cross-country skiing experience.
New feature
A new building now stands on the site of the former stables and offers additional accommodation. The building, which the owners call Vejminek, offers 7 double rooms with private bathrooms and a wonderful view of the surrounding forests.
What's in the area?
You're right in the heart of the Jizera Mountains. In the summertime, just step outside and head right into the forest; in the wintertime, strap on your cross-country skis and slide right onto the tracks that are just outside the cottage.
What to pack?
Thanks to the cottage's very own weather station and camera, you'll always have the most accurate weather forcast and readings here. So you don't have to wonder whether to wax your skis or whether to take an extra windbreaker on for your bike ride - you'll know.
Book in time
Reservations are often made well in advance, especially for the most in-demand dates. During spring and summer vacations, the cottage preferences bookings for weekly stays from Saturday to Saturday, but in the final days before vacation, they'll offer the last available rooms for individual nights.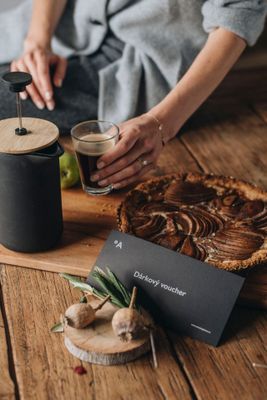 Gift tip.
Give your loved ones an adventure in one of more than 300 amazing places by purchasing a luxurious voucher. The voucher can then be used to pay for your booking.
Vouchers offer
---
---