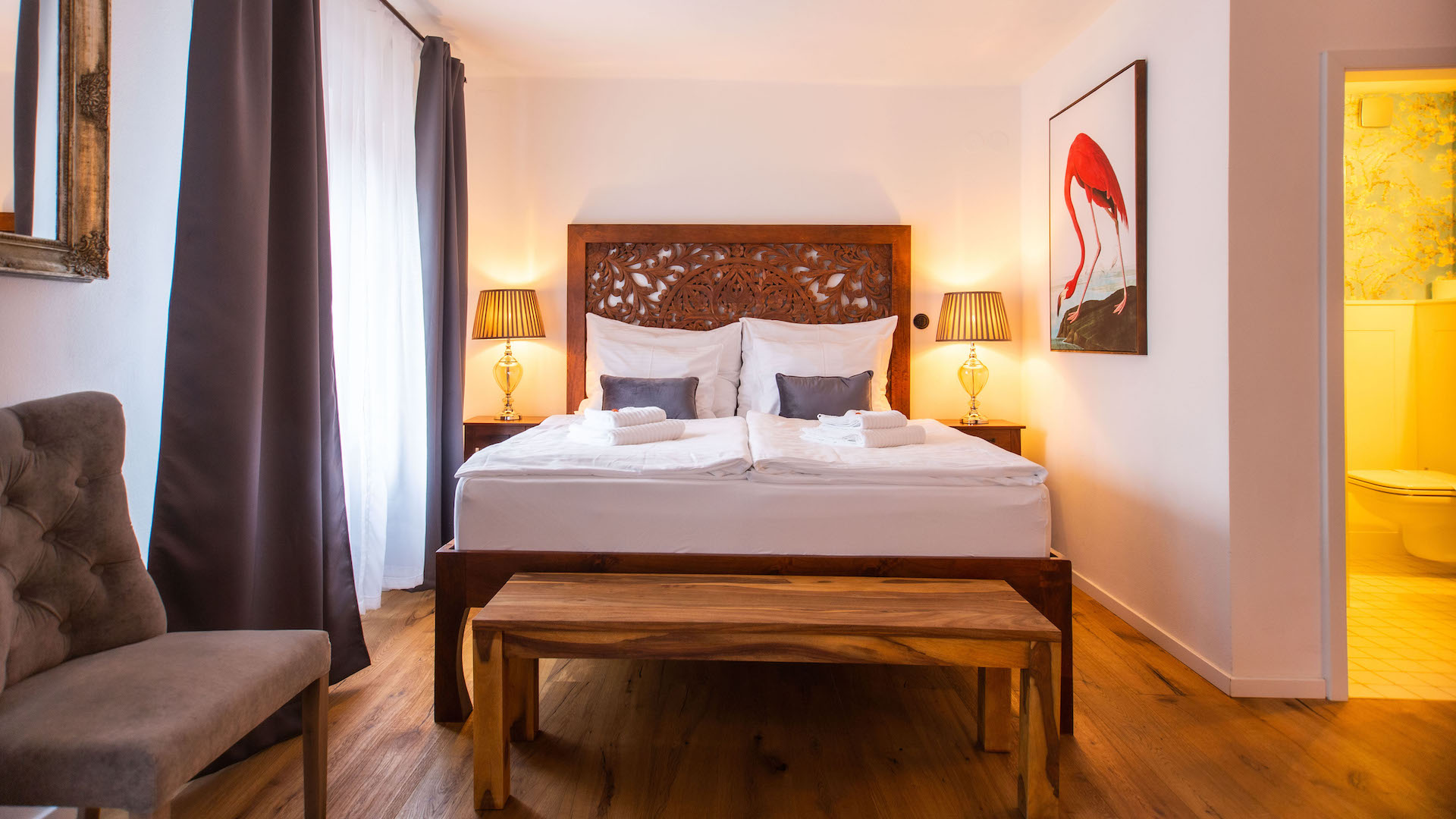 Guesthouse
•
Český Krumlov, Česko
Pension Adalbert
Reservation
Pick your dates and number of guests
---
---
---
---
An amazing place that combines the best of the old and the new. The family that owns this place has reconstructed the historical building and created an oasis of modern design with cosy rooms, excellent restaurant and a story you will enjoy.
Each of the six rooms is originally furnished with handmade furniture made by the owner during the pandemic, using bits and pieces of an old boat or wood from Malaysia that made it to Český Krumlov. Most of the rooms have a beautiful view of the local chateau thanks the downtown location of the guesthouse.
Read more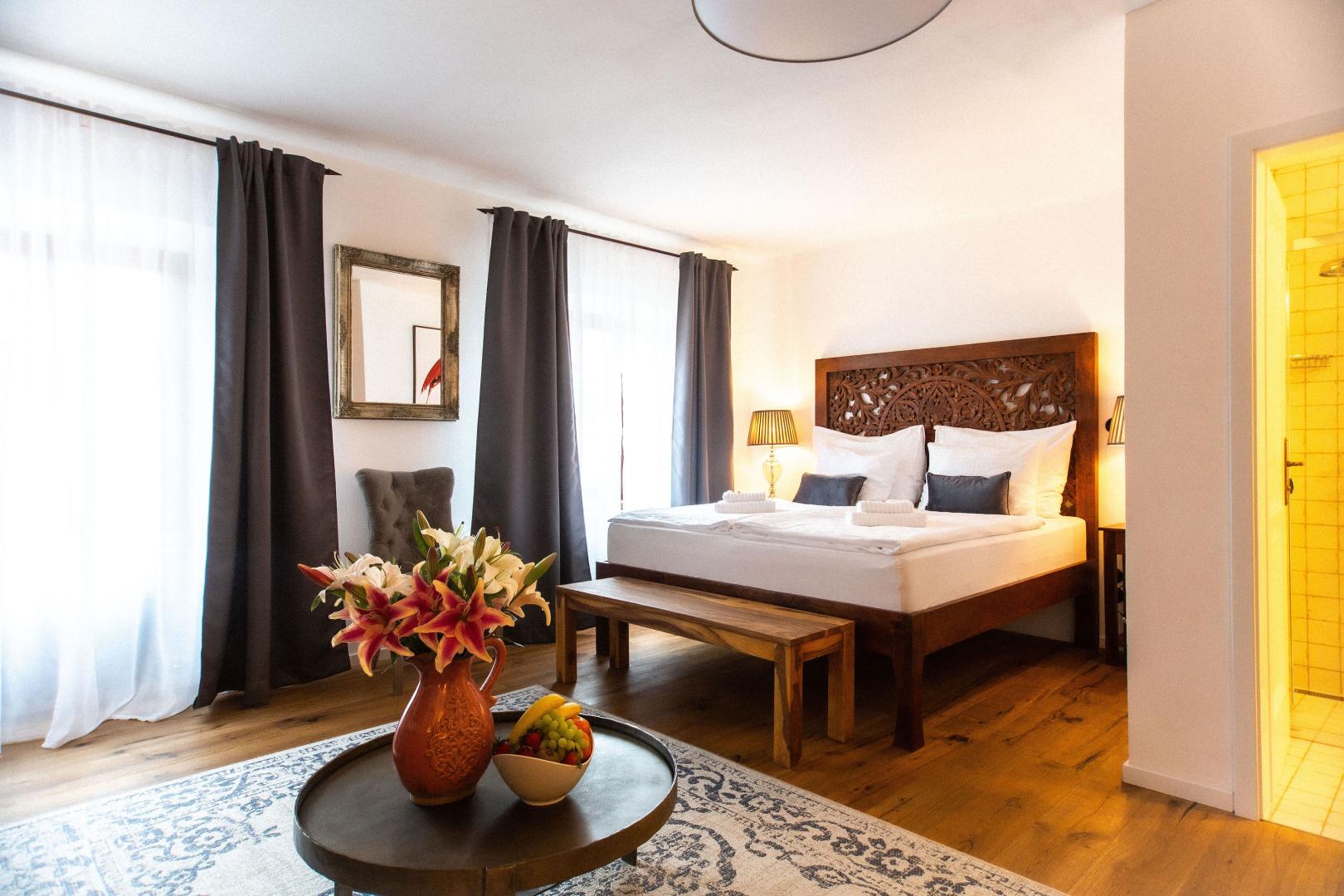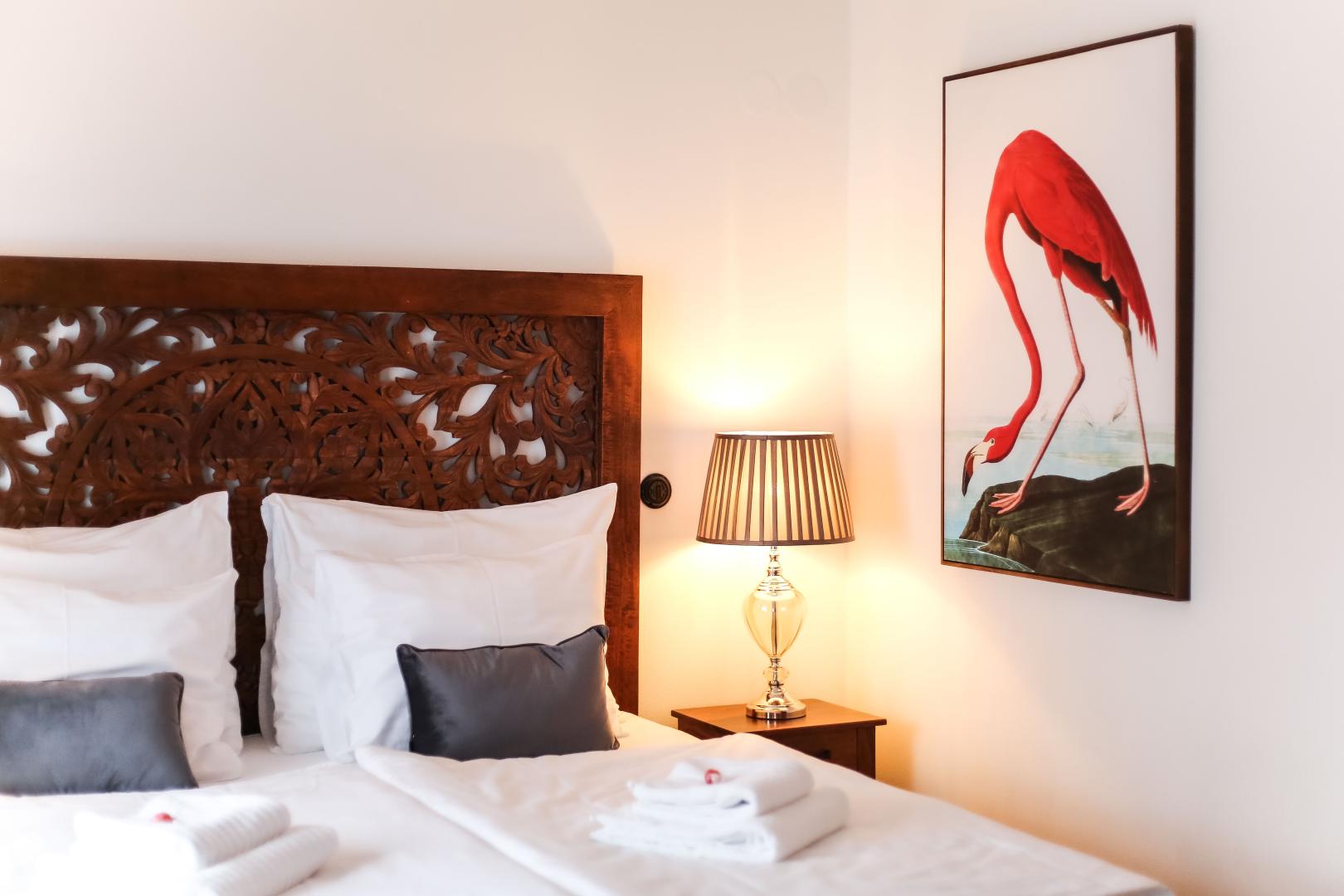 Rooms
Our tips
An ideal getaway for couples or small families
The guesthouse offers double rooms but extra beds for children are also available. Leave your pets at home this time.
Coffee or bubbles
A few steps from Adalbert, you'll find the famous Masná 130 café and opposite the café, there's Prosek, a boudoir of sparkling wines dedicated to bubble lovers. Cheers!
Service from the owners
The pleasant atmosphere is enhanced by the friendly staff, mostly the owners' family. You can look forward to fresh flowers, a smiley welcome and great service in the restaurant.
On bikes to Lipno
A great tip for all cyclists - don't forget to bring your bikes and take a trip to Lake Lipno, only 20 kilometres away from Krumlov. In summer, you can also swim in the lake or enjoy water skis.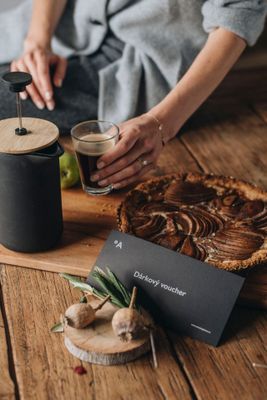 Gift tip.
Give your loved ones an adventure in one of more than 300 amazing places by purchasing a luxurious voucher. The voucher can then be used to pay for your booking.
Vouchers offer
---
---