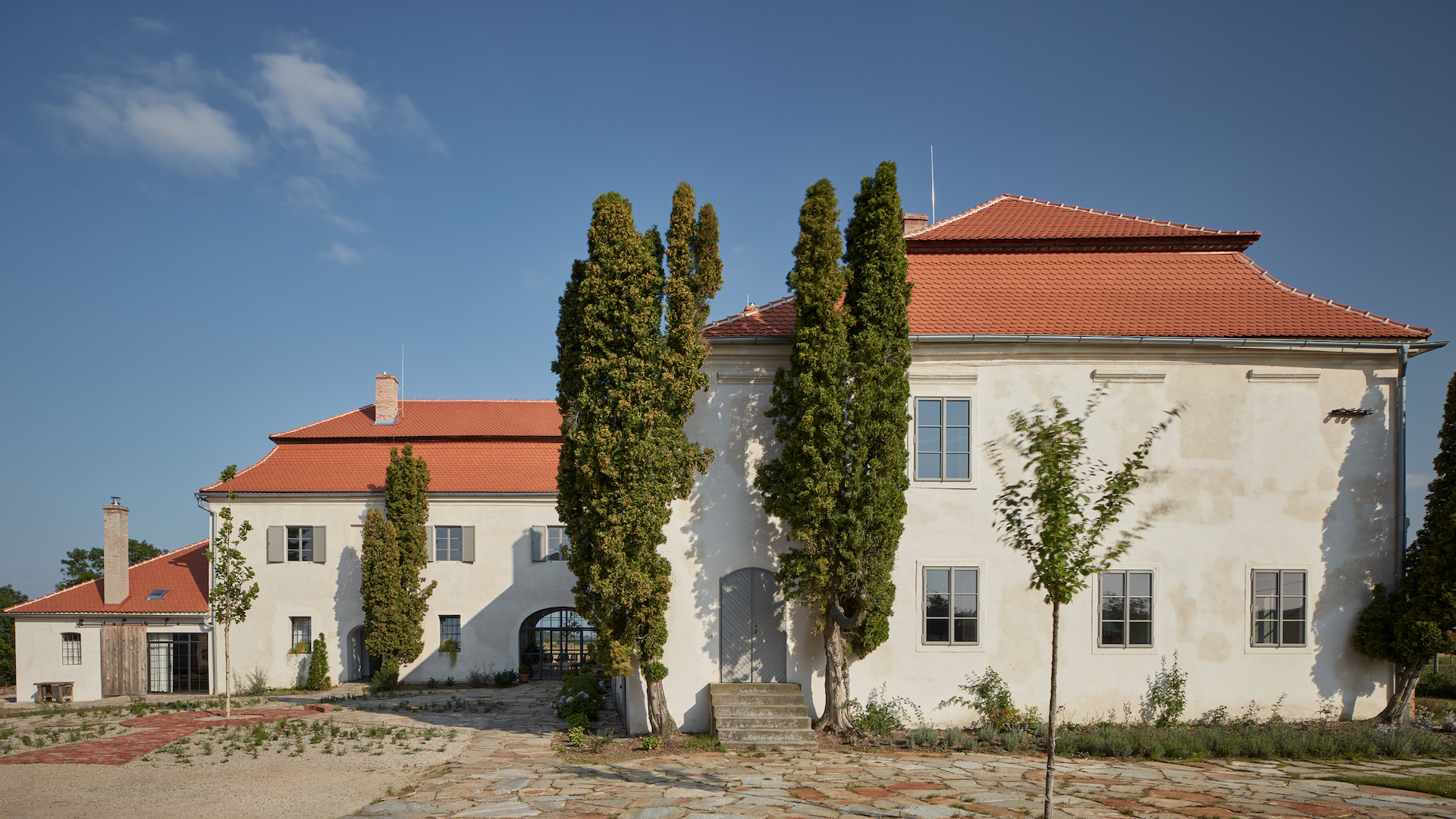 Guesthouse
•
Kravsko, Česko
Kocanda Kravsko
Reservation
Pick your dates and number of guests
---
---
---
---
Situated among endless meadows and revived by the leading Czech architectural studio ORA - this is Kocanda Kravsko, a Renaissance hacienda seeped in history. It's earned the award of best-preserved monument in the South Moravian Region, yet its spirit is reminiscent of Tuscany, full of mature cypresses and centuries-old conifers.
Stay in unique rooms with a touch of history and original industrial elements. You'd be hard pressed to find a more ideal spot for couples in love who long for a little peace and lazy reverie.
Read more
Winner of the 2021 Guesthouses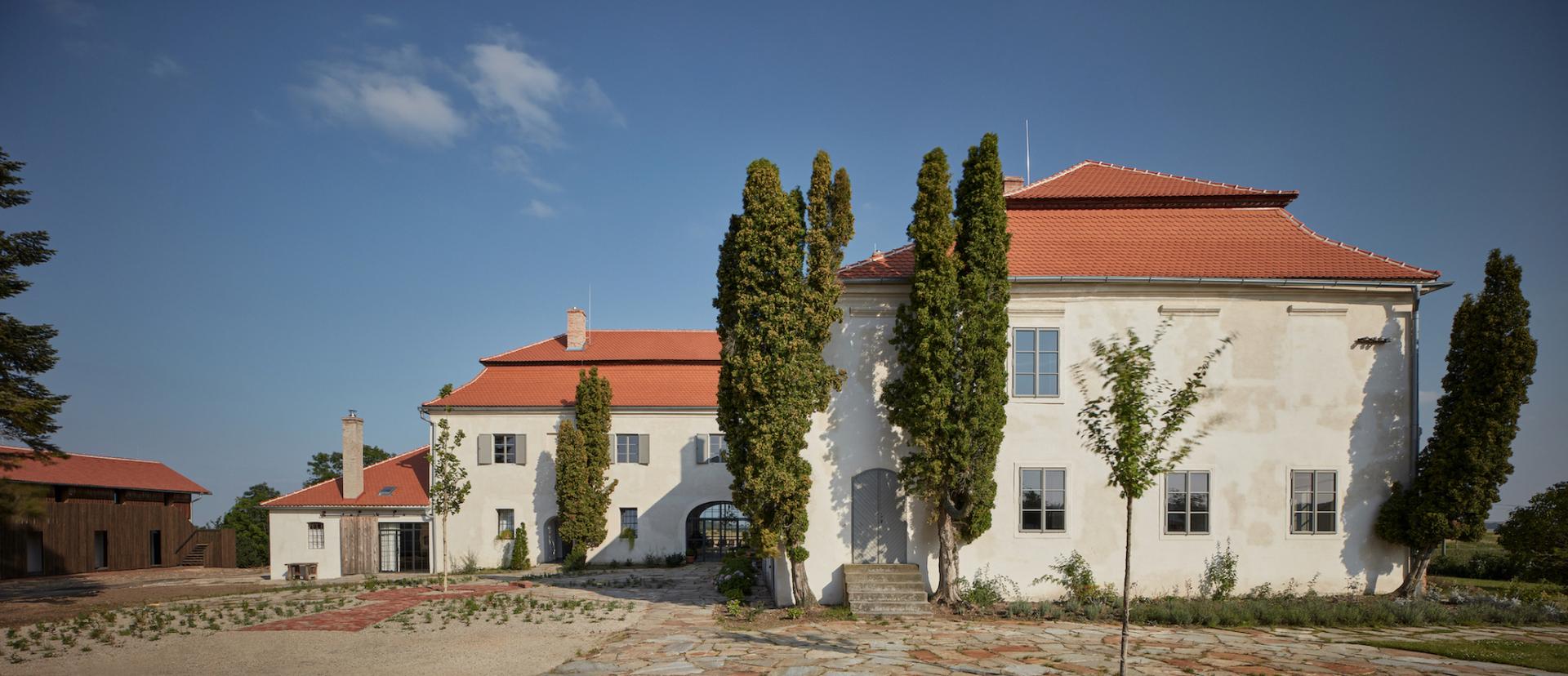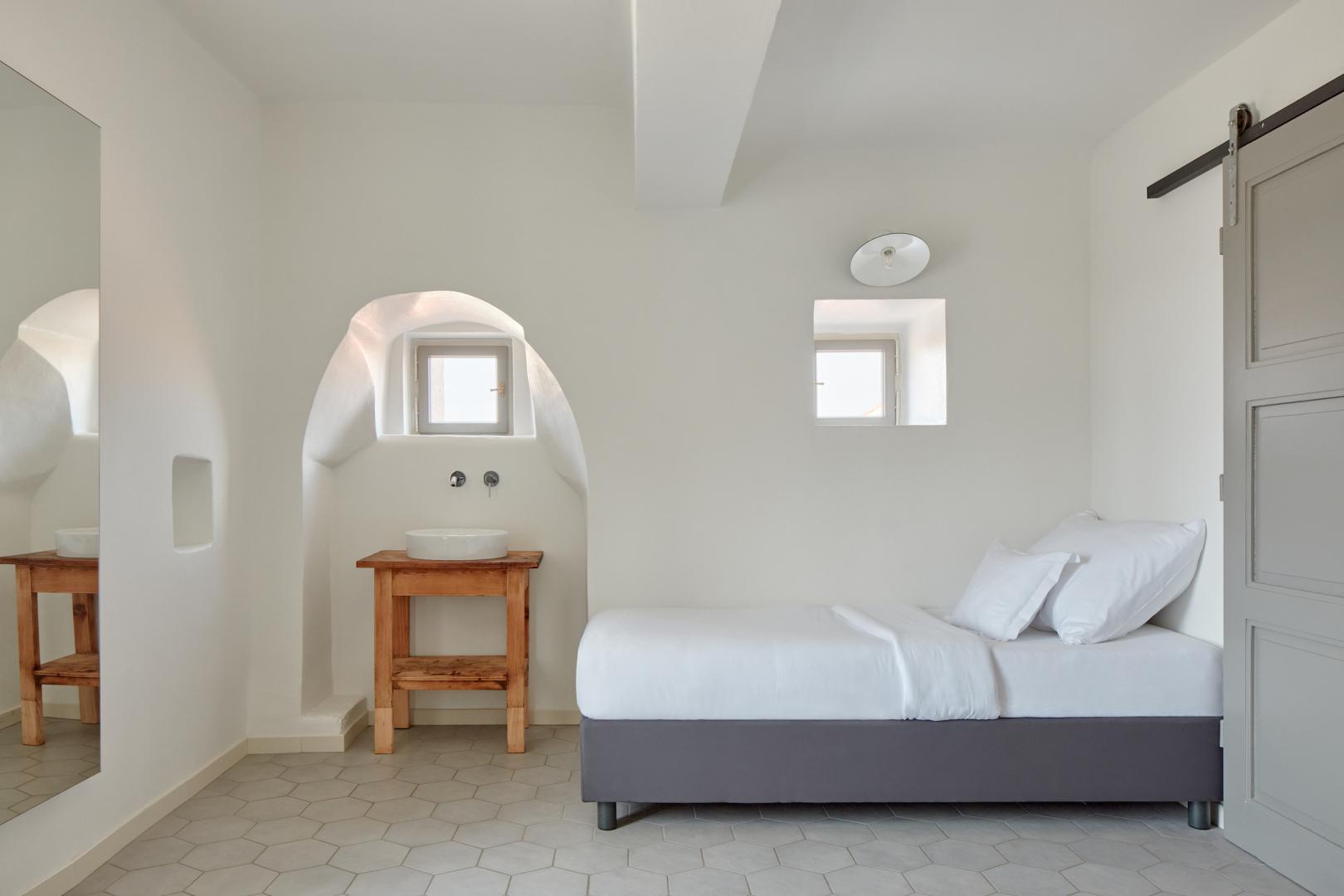 Rooms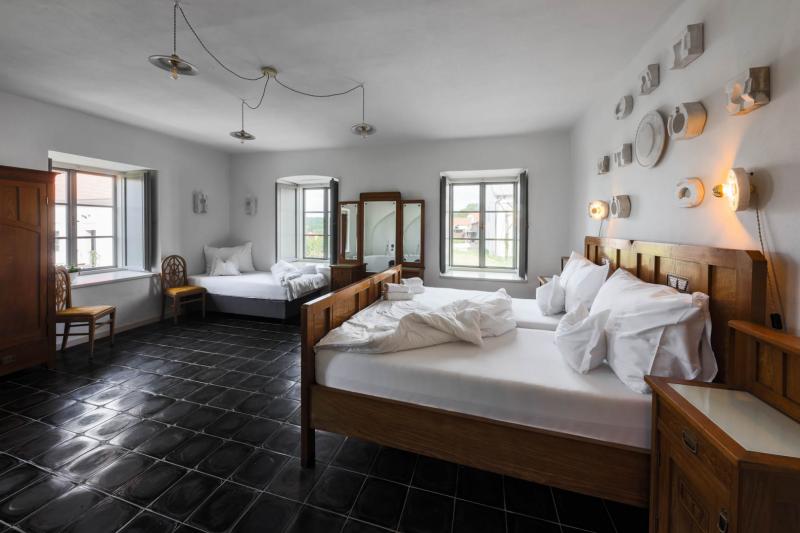 Room 100 - Kocanda building
Max. 5 guests
Our tips
Company events
Kocanda Kravsko is also well situated and well equipped for company shindigs, from team-building events to more formal occasions. The quiet surroundings will provide you with the calm and privacy you need, and the spacious baroque hall will host even large gatherings.
Lovely evenings
In the evening, as you watch the sun set over the opposite hills, open a bottle of local Zmeko wine from the owners themselves. Sit back, relax and observe the local nature as it slips into the night.
Explore
Get on your bikes or behind the wheel and visit everything the nearby surroundings have to offer. The Znojmo region and the Podyjí National Park are rich in magical places reminiscent of French Provence or Italian Tuscany.
Fun
Spice up your program with a tour of the old pottery or a wine tasting of the best local liquids.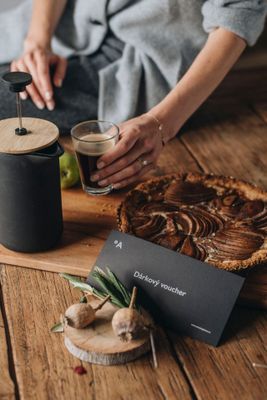 Gift tip.
Give your loved ones an adventure in one of more than 300 amazing places by purchasing a luxurious voucher. The voucher can then be used to pay for your booking.
Vouchers offer
---
---