Reservation
Pick your dates and number of guests
---
---
---
---
It's a house of dreams, a house from another world... This unique building, resembling the legendary Ark, grew in Nezvalova Street. Inside is a smart hotel that almost doesn't need any staff and welcomes especially couples. The cosy rooms have all you need for a pleasant stay and the shared areas are also quite generous. The exterior and interior of this unusual building were designed by visual artist Jiří David. Come for a little tour with us...
"It's based on the biblical story, the Noah's Ark accepted a pair from each species. We also focus on couples. Our wish is to create a place where everyone feels at home," Marek Novotný, the mastermind of the whole project explains.
Read more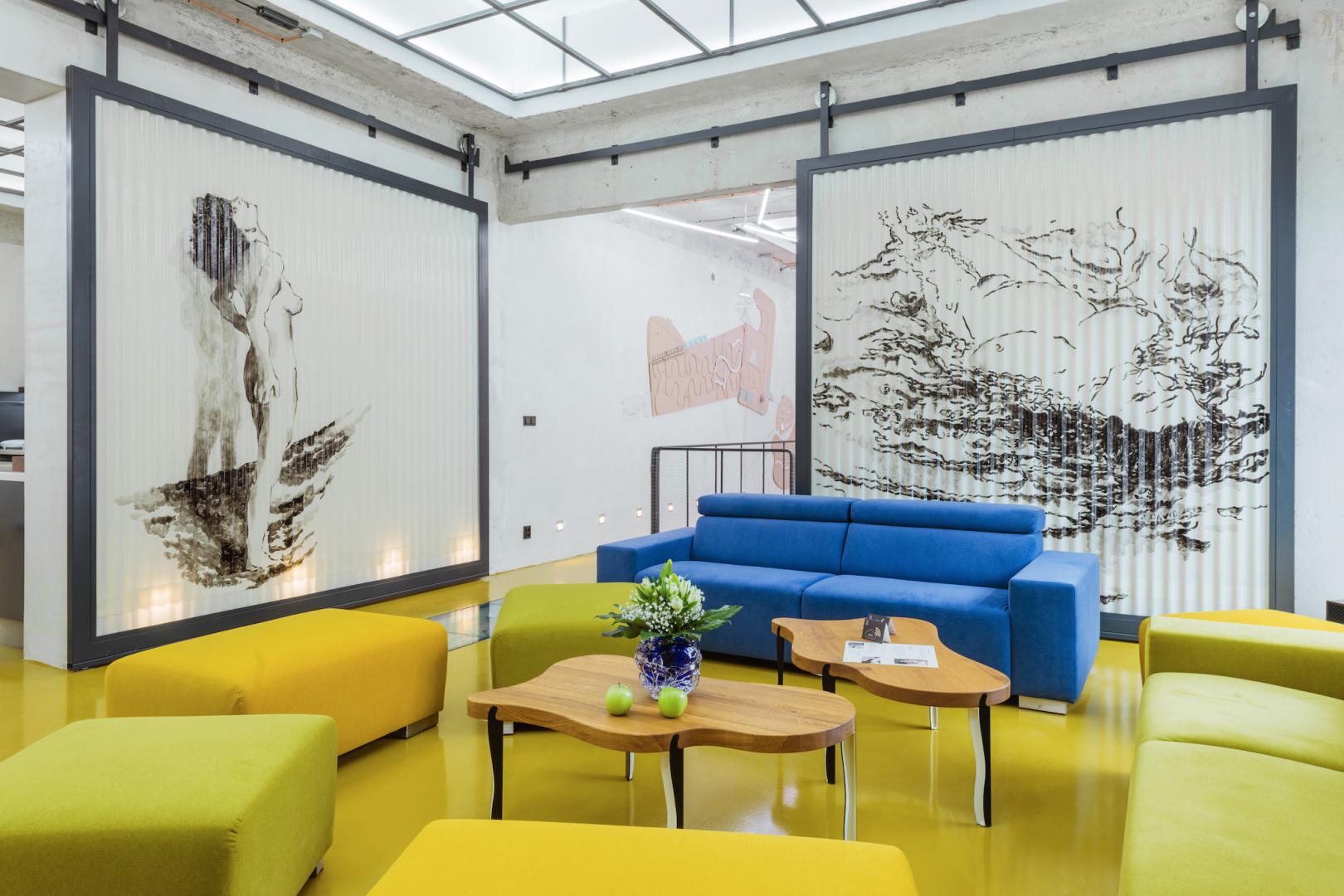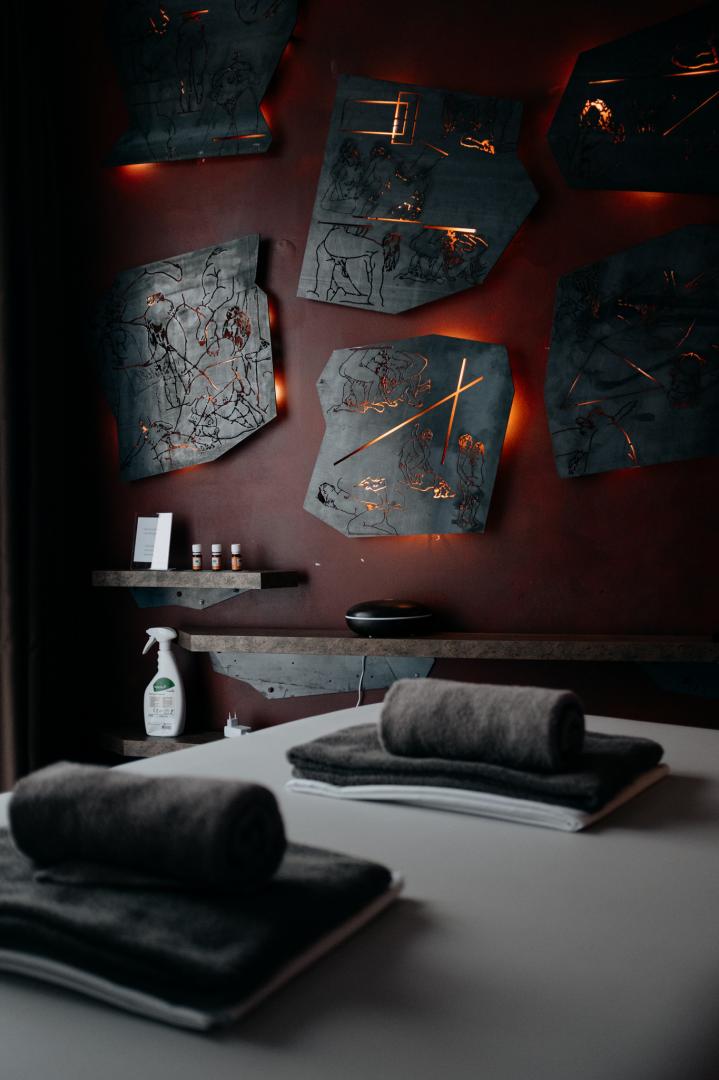 Rooms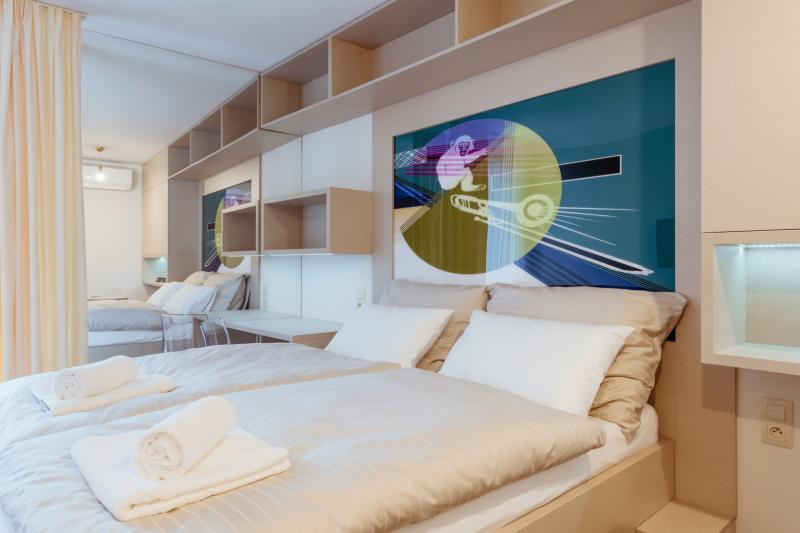 STANDARD Double Room
Max. 2 guests
Our tips
Refrigerators full of food
You can choose if you'd like to cook a tasting menu from local ingredients or have a freshly prepared sandwich.
Read a book
Read one of the books from the local library, cosy up on the couch and relax.
Your favourite detail
The hotel is full of artwork and small details you might not even notice at first sight. Walk through the hotel slowly and look for poems on the walls, nails that shine in the moonlight and other small, beautiful things.
Rooms where everything fits
The rooms are quite small but designed in a way that doesn't prevent you from bringing skis or a huge teddy bear.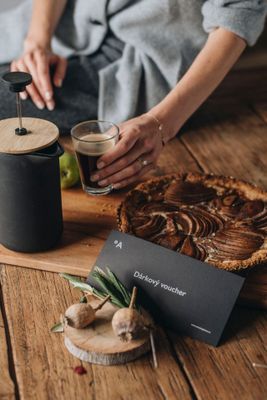 Gift tip.
Give your loved ones an adventure in one of more than 300 amazing places by purchasing a luxurious voucher. The voucher can then be used to pay for your booking.
Vouchers offer
---
---