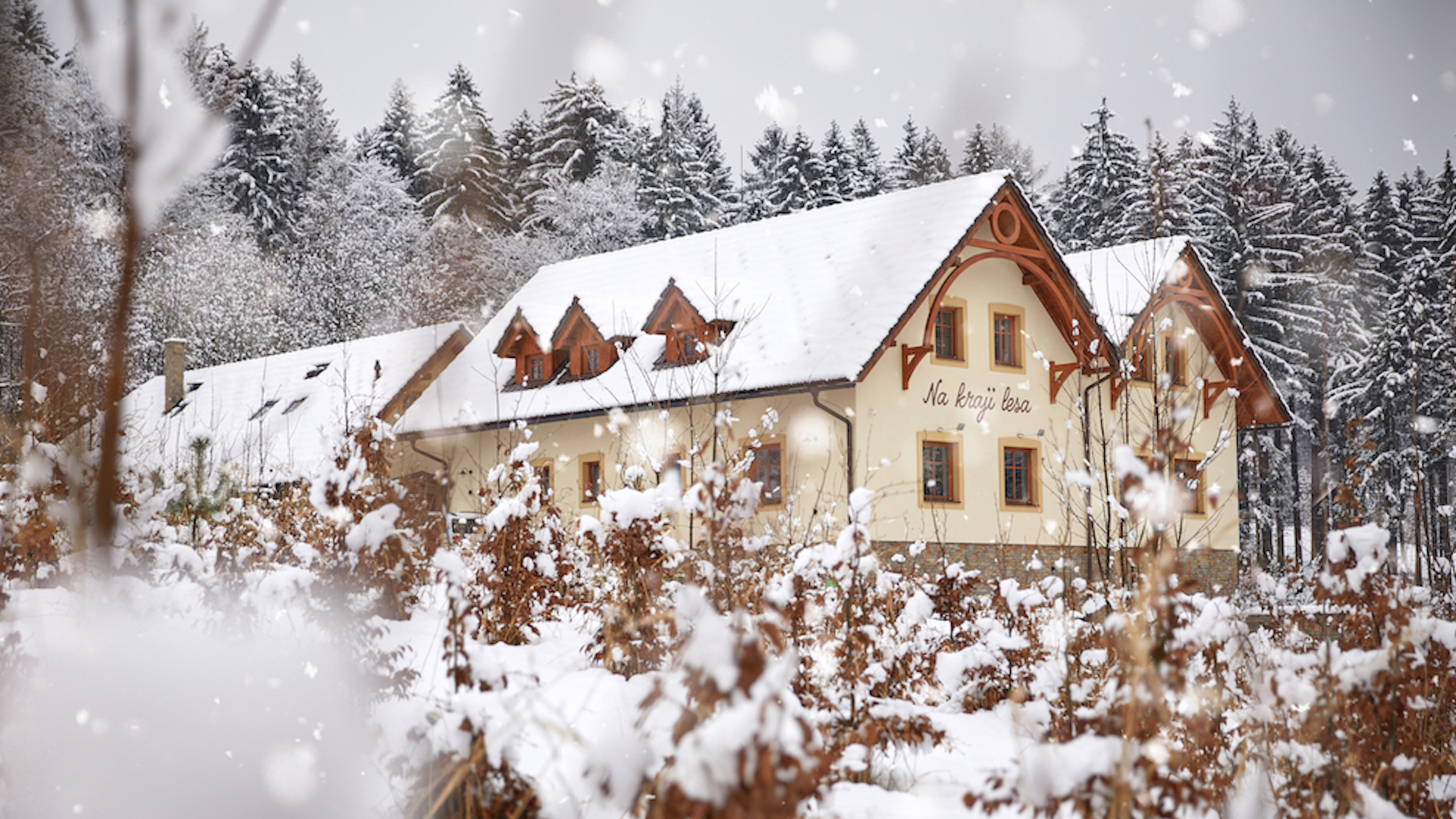 Small Guesthouse
•
Valašské Meziříčí, Česko
Na kraji lesa
Reservation
Pick your dates and number of guests
---
---
---
---
On the threshold of the deep, dense forest. At the end of the path. Right on the border of the Moravian Wallachia wilderness. Between oaks and beech trees. Here lies a place that the Barošovs named Na kraji lesa - On the Edge of the Forest. Come discover the tranquility of this family inn and delight in its modern restaurant, where they cook and bake using local ingredients and rely on the diligence and passion of the local people. 
To make sure you sleep like a baby, all rooms and apartments (with a kitchen) are equipped with unbelievably comfortable and large beds. What's more, you'll feel right at ease in these interior spaces, full of earthy tones, wood and brick features and a tastefully chosen blue carpet for a splash of color.
Read more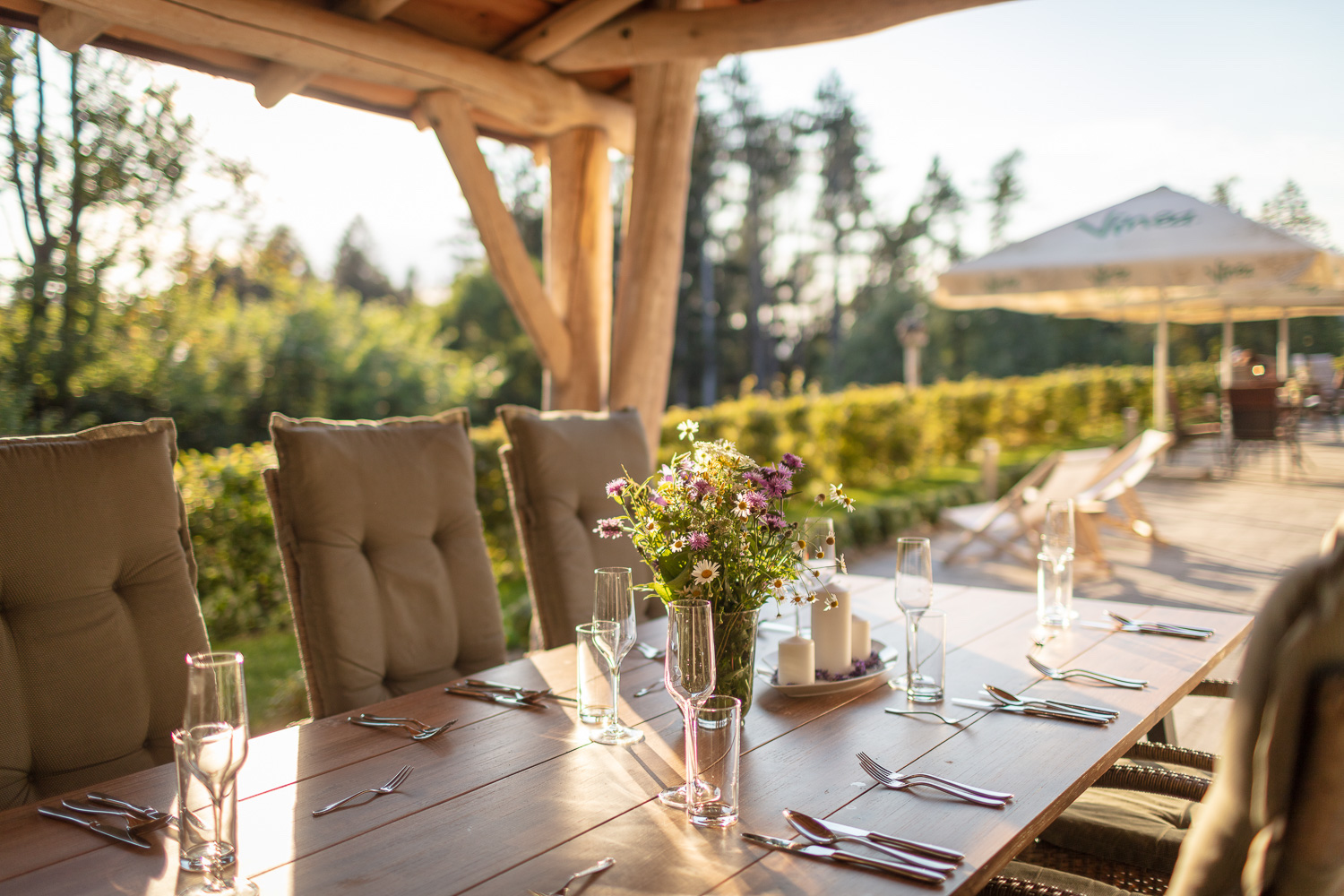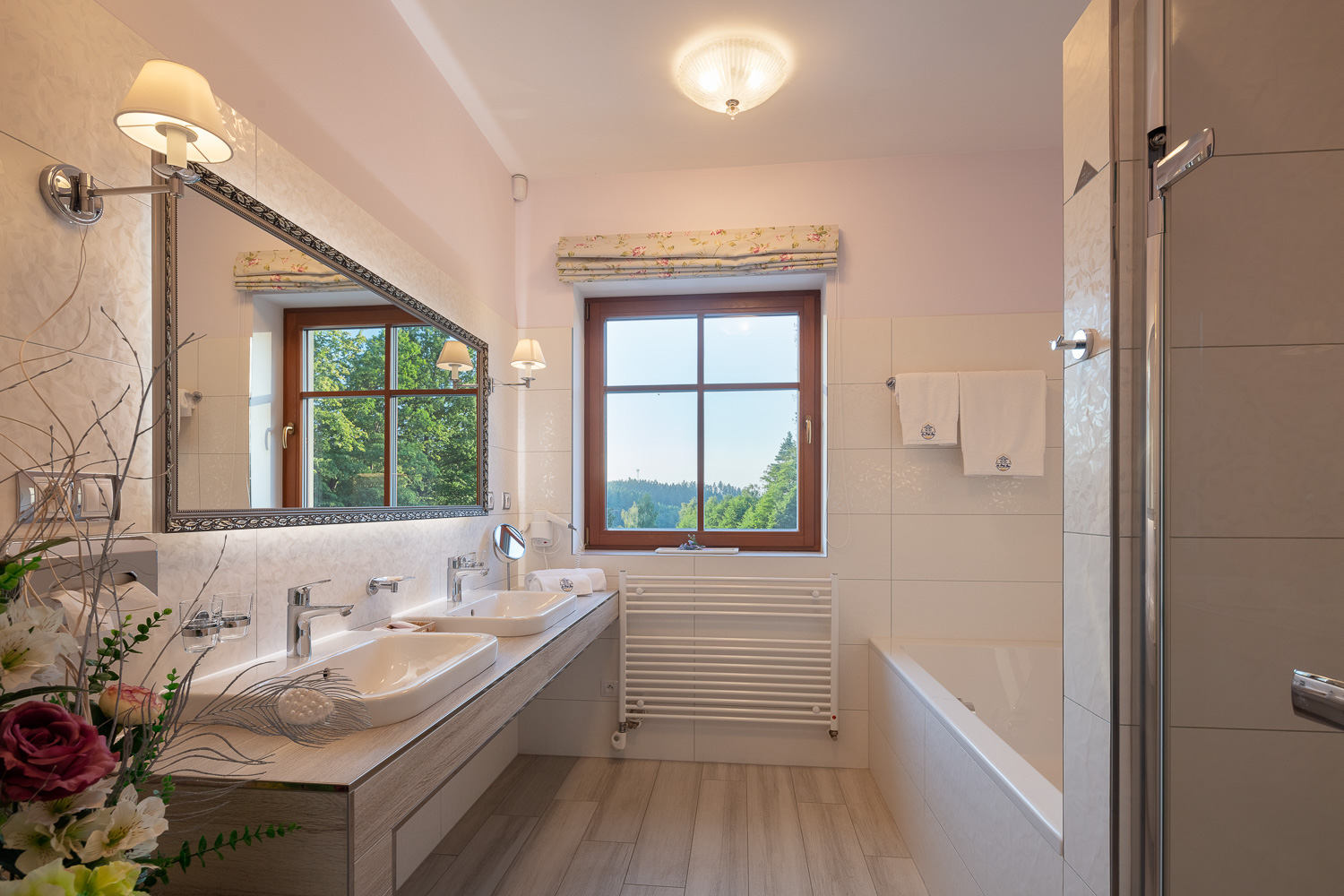 Rooms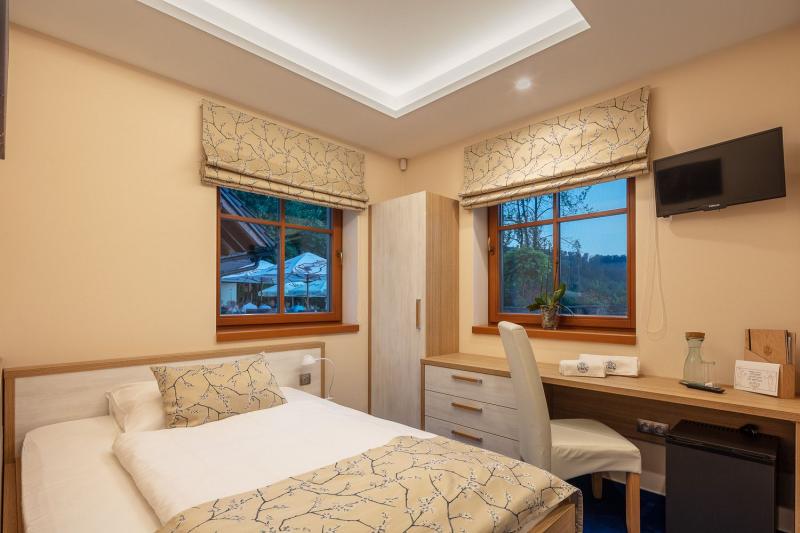 1 Single room
Max. 1 guest
Our tips
All day outside
You'll be in the middle of the Wallachia mountains, enticing you to go walking, hiking, bike riding, mushroom-picking and fishing. In the winter, rent cross country skis or head out to the nearby slopes.
New feature for the kids
The owners recently built an extensive forest playground full of natural obstacles that promote healthy development in connection with nature.
Cool off
Part of the garden is the beautiful natural swimming pond with a private wooden wharf for sunbathing and lounging.
Wellness
Shed your stress in the infra-sauna, herbal steam sauna or Finnish sauna. Afterwards, unwind in the relaxing room with a starry night sky ceiling. What a dream.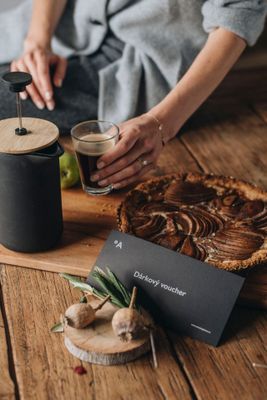 Gift tip.
Give your loved ones an adventure in one of more than 300 amazing places by purchasing a luxurious voucher. The voucher can then be used to pay for your booking.
Vouchers offer
---
---