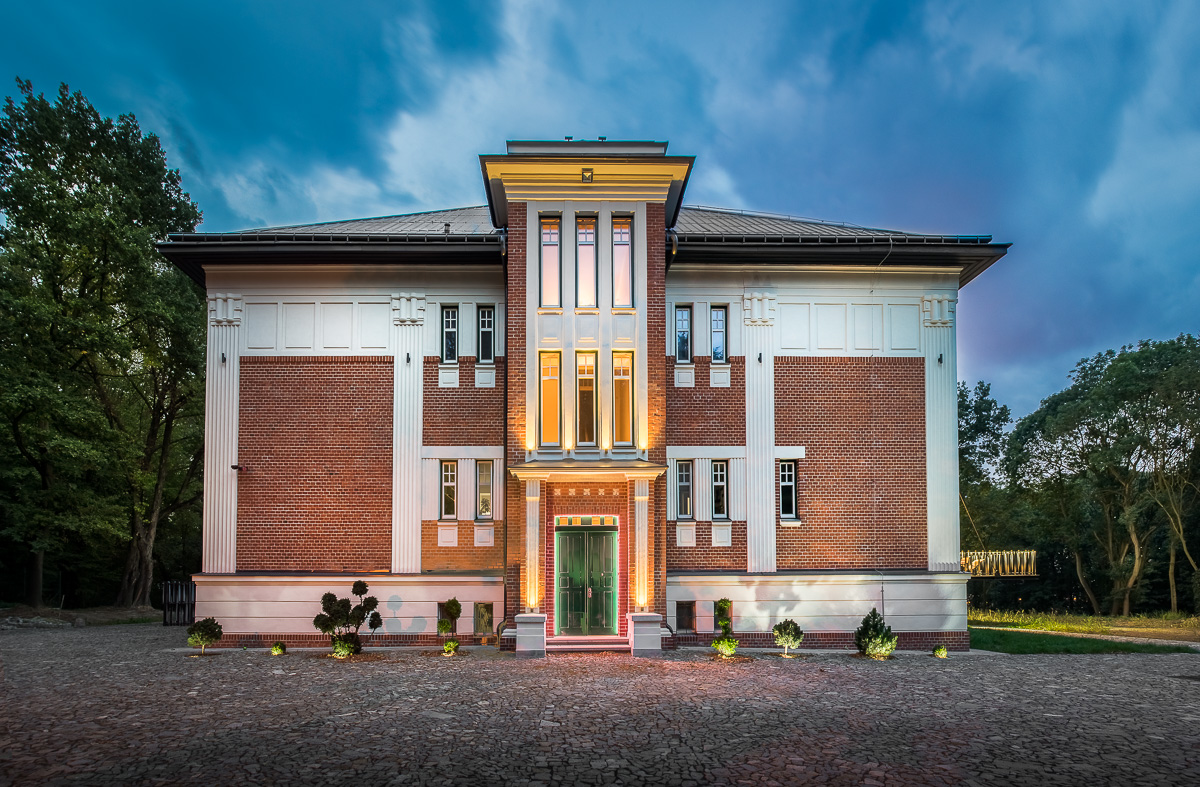 Small Guesthouse
•
Ostrava Petřkovice, Česko
Vila Na Landeku
Reservation
Pick your dates and number of guests
---
---
---
---
On the very peak of the Landek hill stands a renovated villa from the interwar First Republic. During its hay day, it was the heart and soul of cultural life in the area. Today, it offers its guests extraordinary spaces and unparalleled views across Ostrava.
Jazz up your party or celebration with the spirit of First Republic festivities. Magnificent halls, industrial spaces and malleable saloons that can be separated or connected are ideal for family or company events. If you want to make a dazzling impression, you've found the right place.
Read more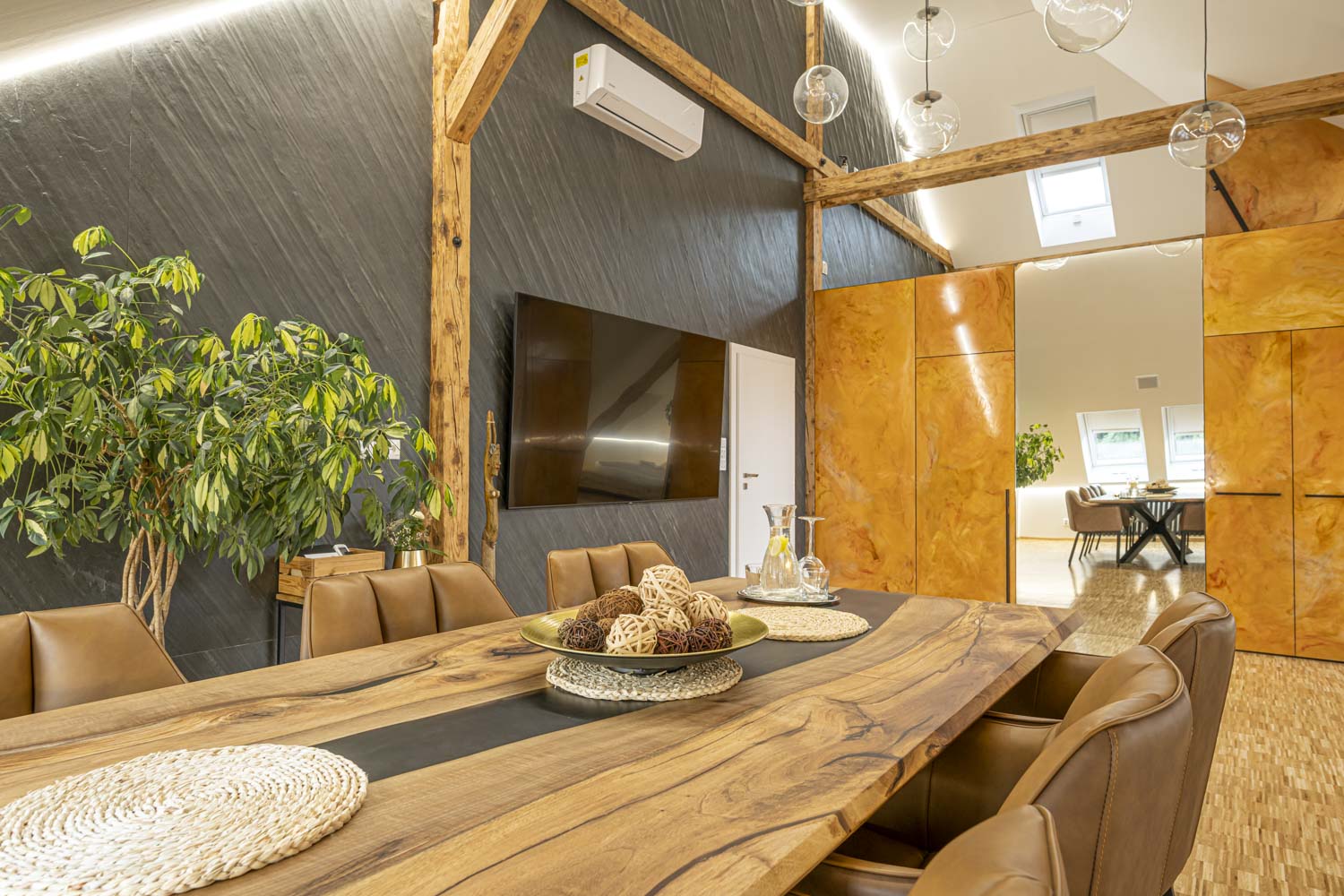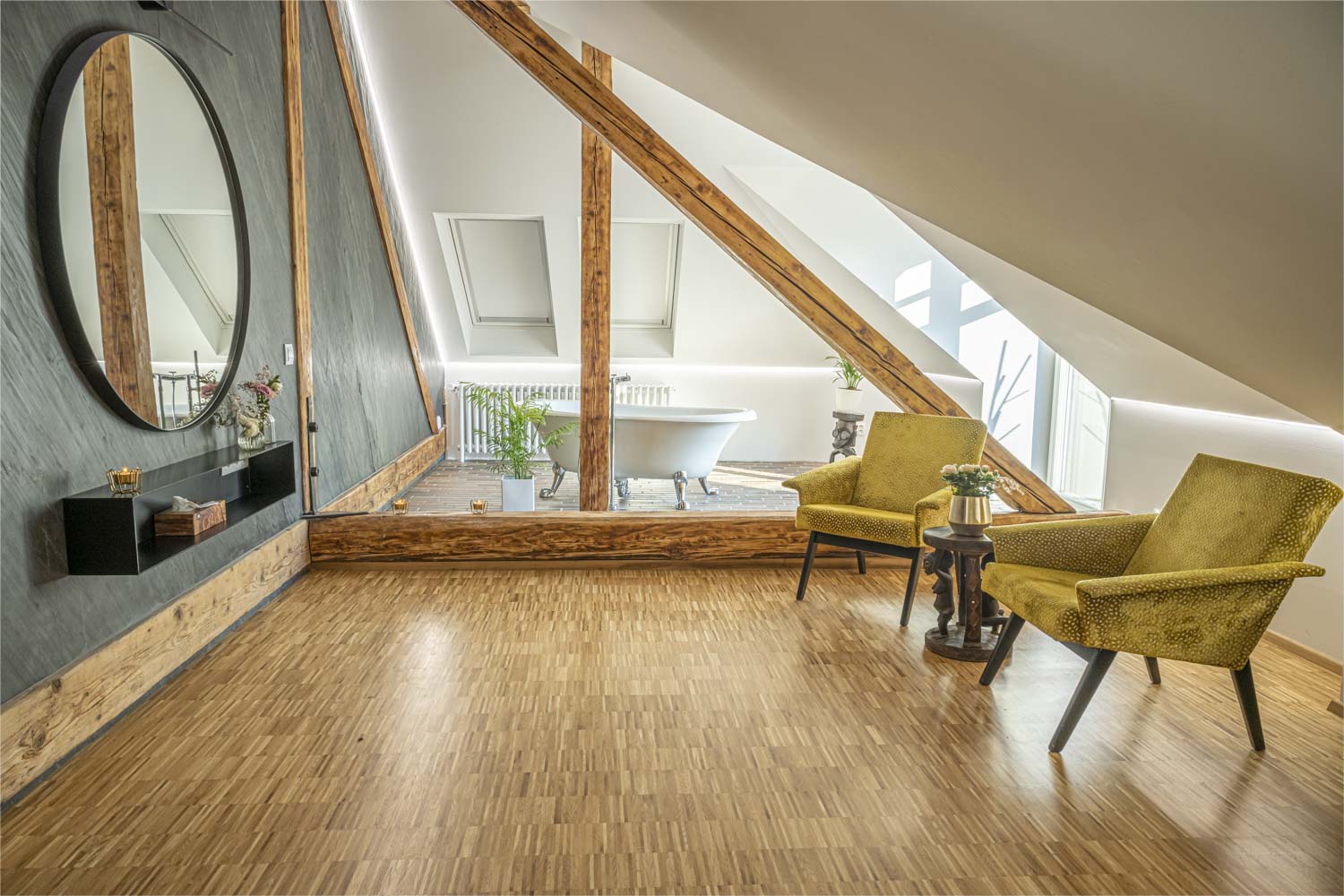 Rooms
Our tips
Magical wedding location
Add a dash of enchantment to your special day. Make use of the adaptable spaces, romantic niches and all-embracing greenery. As dusk nears, your event will shine under the glow of the villa and pull energy from the sparkling city below.
Extraordinary romance
Enjoy an ideal romantic evening in the outdoor hot tub with a bottle of champagne and your favorite film playing on the outdoor screen. In the total privacy of the garden and under the starry sky, this will be a night to remember.
Cultural villa
The local amphitheater host actors, singers and other types of artists. Restoring the villa to its original cultural and educative spirit is exactly what the owners aim to do.
History and magnificence
Both seep throughout the villa in magnitudes, and go hand in hand with the coziness, warmth and kind approach of the staff.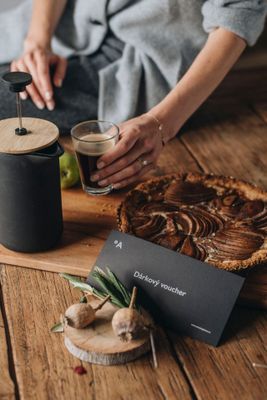 Gift tip.
Give your loved ones an adventure in one of more than 300 amazing places by purchasing a luxurious voucher. The voucher can then be used to pay for your booking.
Vouchers offer
---
---