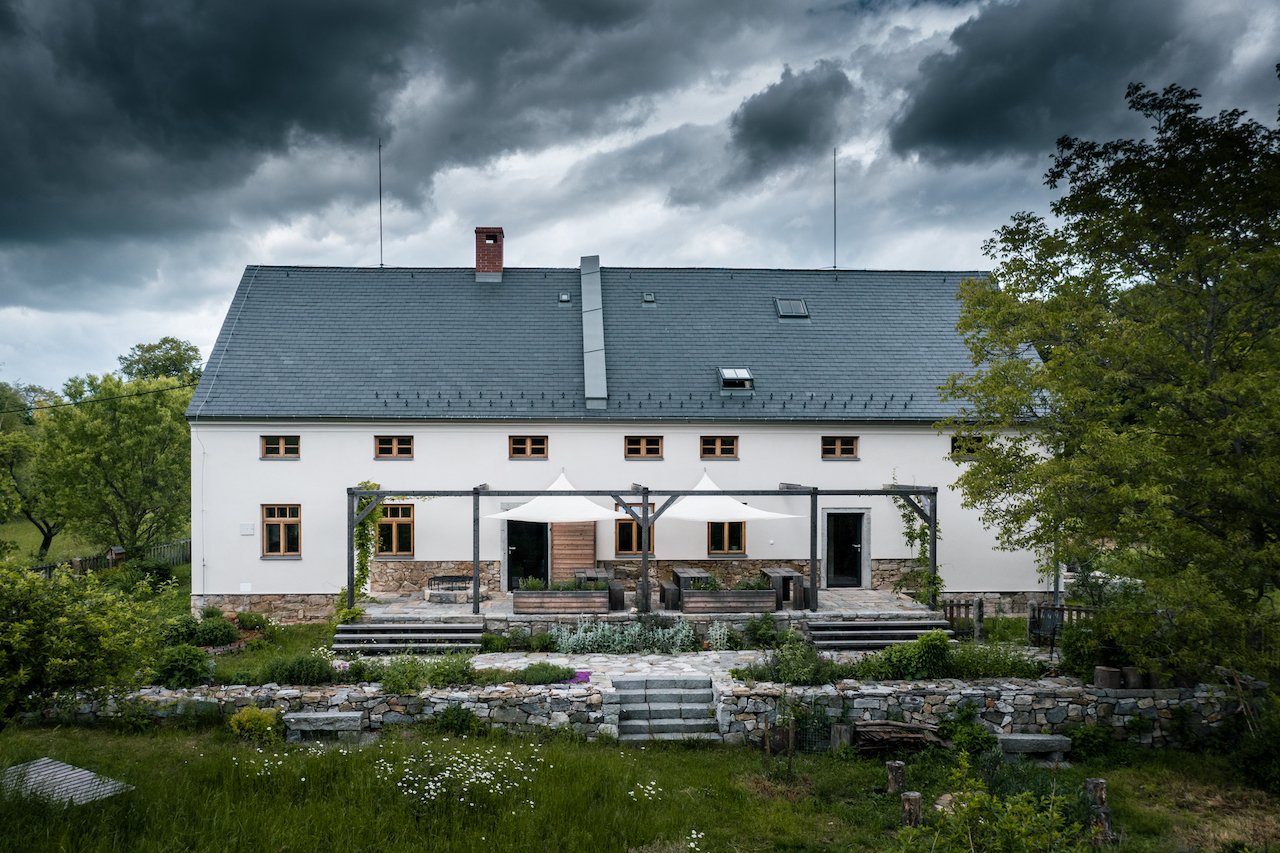 Guesthouse
•
Černá Voda, Česko
Fajn TAJM
Reservation
Pick your dates and number of guests
---
---
---
We will confirm the booking
~ 3h
reaction of the owner
---
Come for a few days and try what it's like to live an old house with the atmosphere of past days and yet with all the modern gadgets. The first person moved into this house in 1860 and that's some history.
You can sleep in five rooms named after their pre-war owners. Marie, Emma, Ernestine, Josef and Ferdinand. All the rooms are in the attic and each is charming in its own way and they are all very cosy!
Read more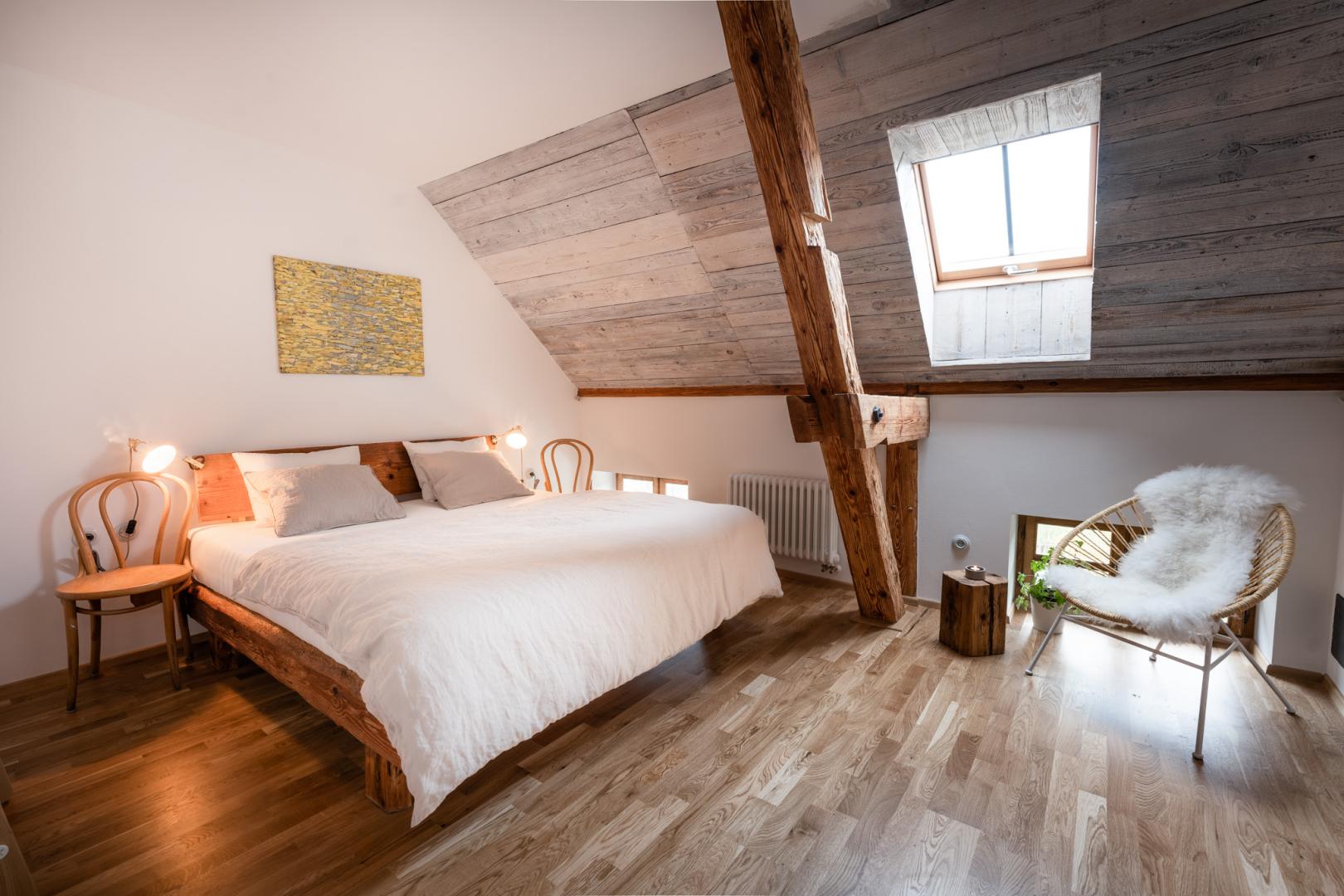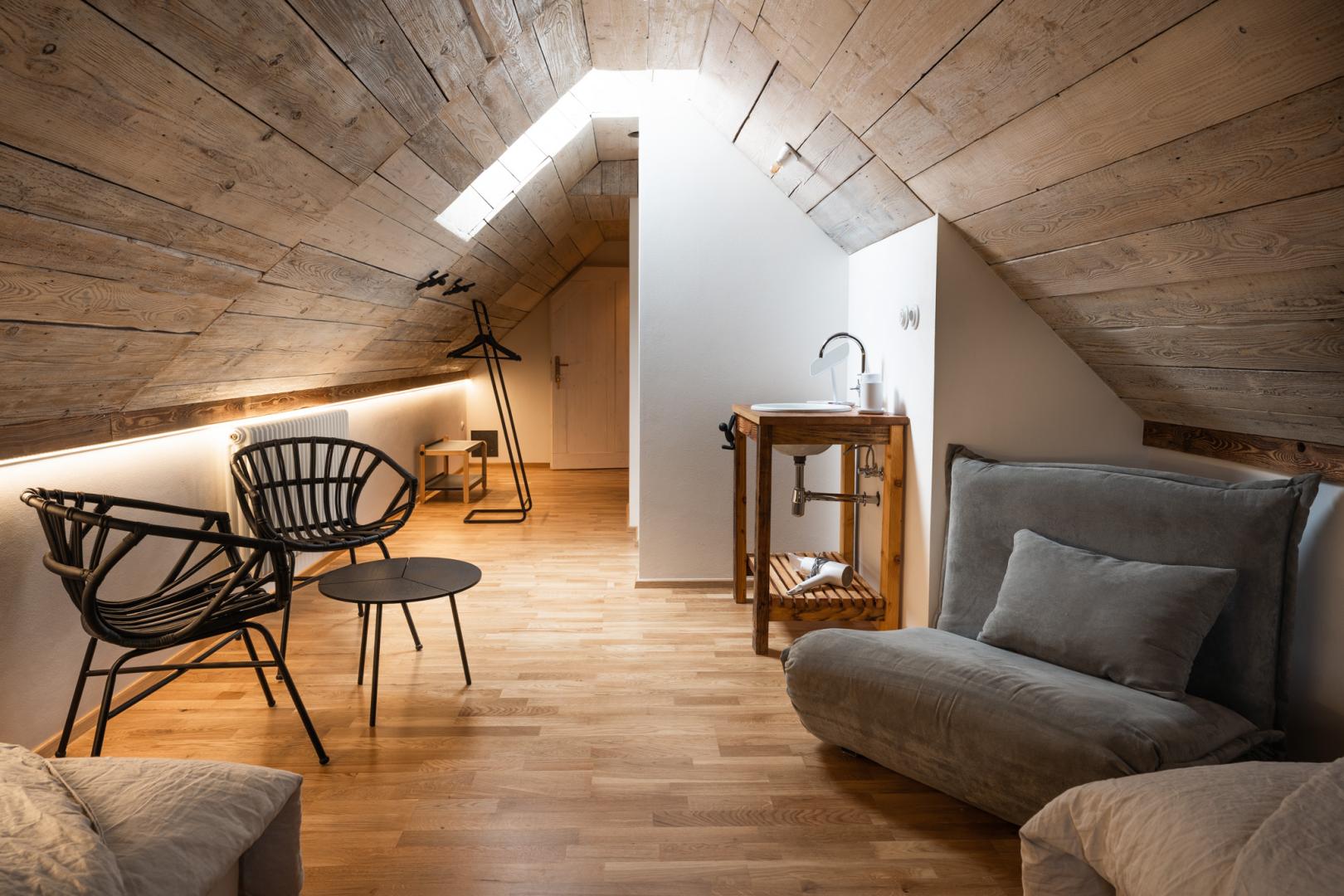 Rooms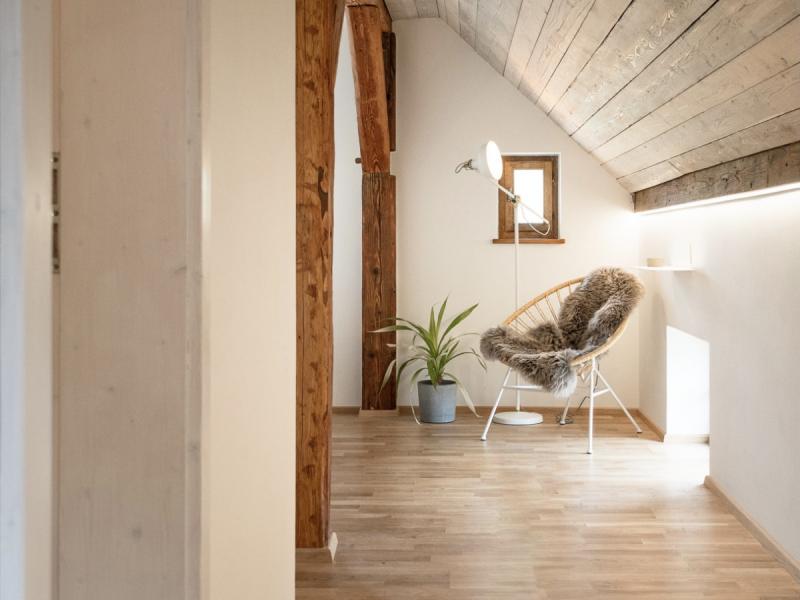 Ferdinand Room
Max. 2 guests
Our tips
A close link between history and modern times
The idea to keep and reuse old material pervades the whole place. Discover a rural life in the revived crafted details - vaulted ceilings or hand-carved wooden beams.
Sauna, a hot tub and a cooling pool
You will be in a secluded place but with a wellness centre worthy of a luxurious hotel. Isn't that a dream come true? Watch the stars from the hot tub; there's zero light pollution and you won't see so many stars anywhere else.
Bike first
Every bike lover knows the Rychlebské Mountains. You can expect the best trails and a network of trails for cyclists, created along old hunting paths.
Fancy a yoga weekend or teambuilding?
Fajn TAJM is an ideal place. It is big enough for ten people and you will get an unforgettable stay in a house full of history and in nature where you will want to get lost for a moment.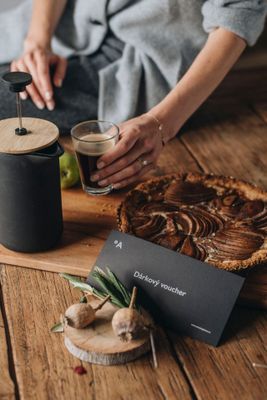 Gift tip.
Give your loved ones an adventure in one of more than 300 amazing places by purchasing a luxurious voucher. The voucher can then be used to pay for your booking.
Vouchers offer
---
---