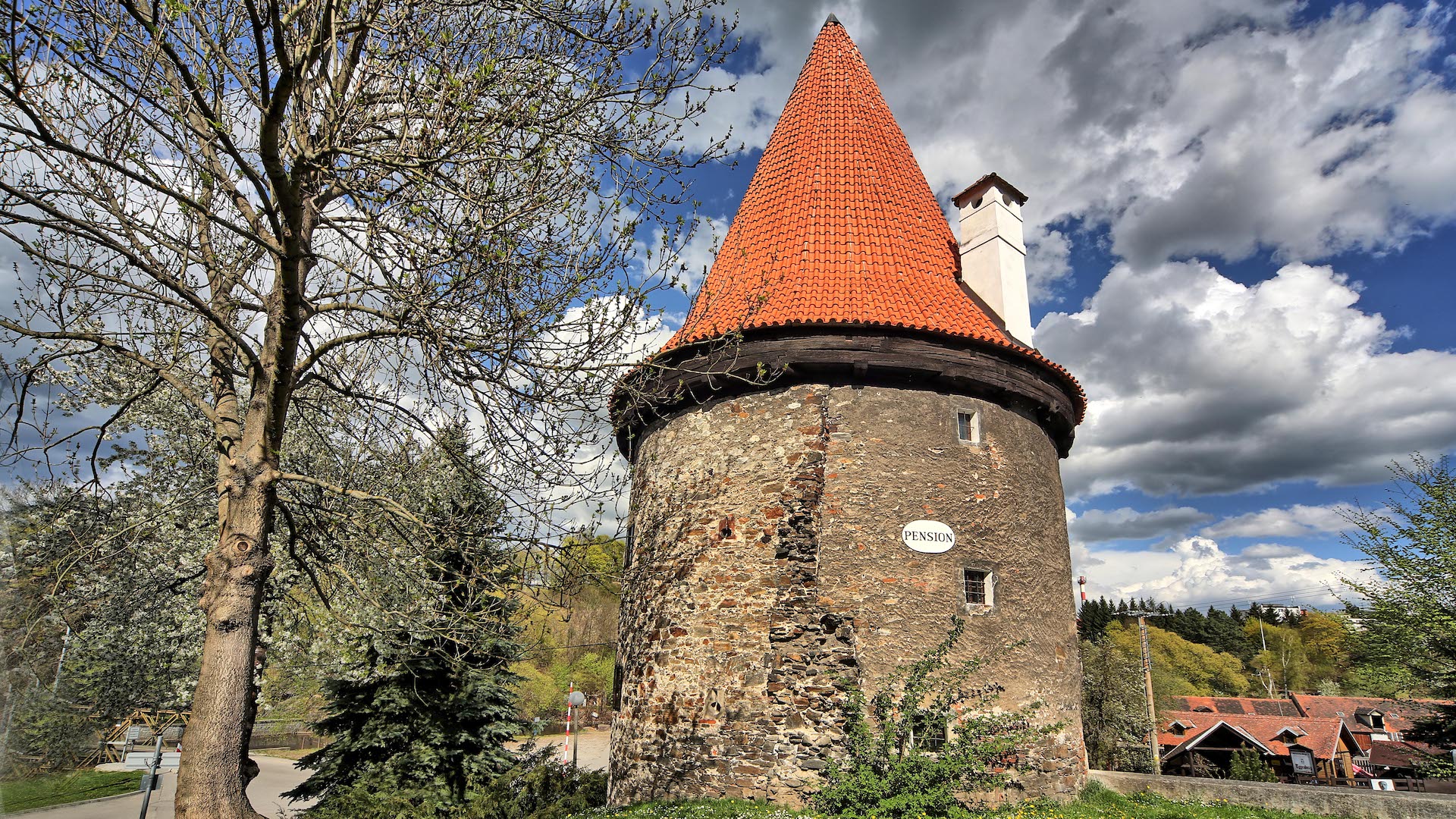 Small Guesthouse
•
Český Krumlov, Česko
Krumlovská Věž
Reservation
Pick your dates and number of guests
---
---
---
---
Looking for a one-of-a-kind place? Looking for a bit of historic magic and mystery? Right next to the Český Krumlov city walls stands a medieval tower from 1505 with a unique conical thatched roof - all that's missing is a White Lady ghost. This rare cultural monument offers its guests generous comfort in an authentically historical setting.
In the tower, you'll find a double room and two apartments, one on each floor. The rooms are decorated with a combination of modern and antique furniture, creating an inviting and warm atmosphere.
Read more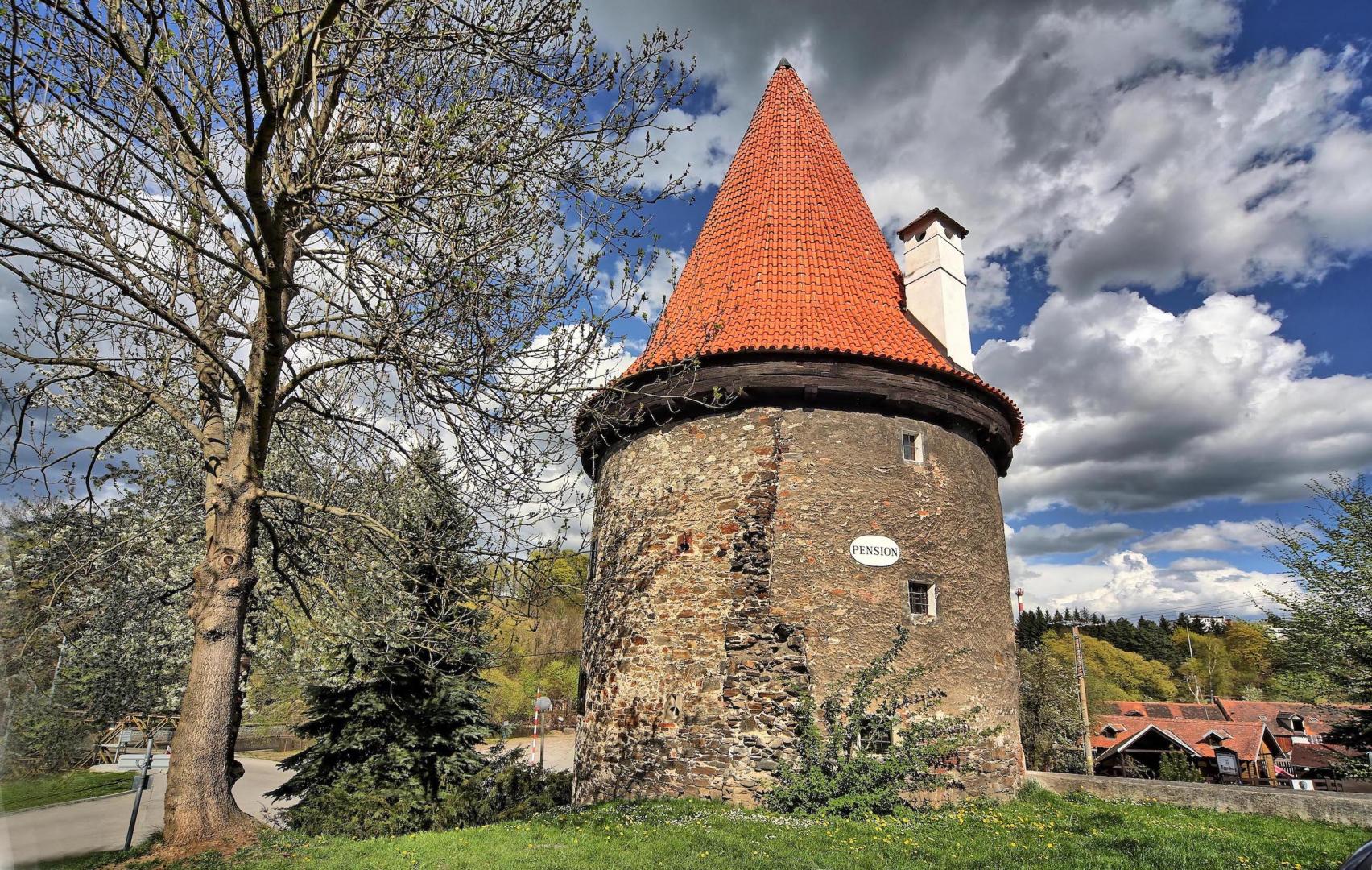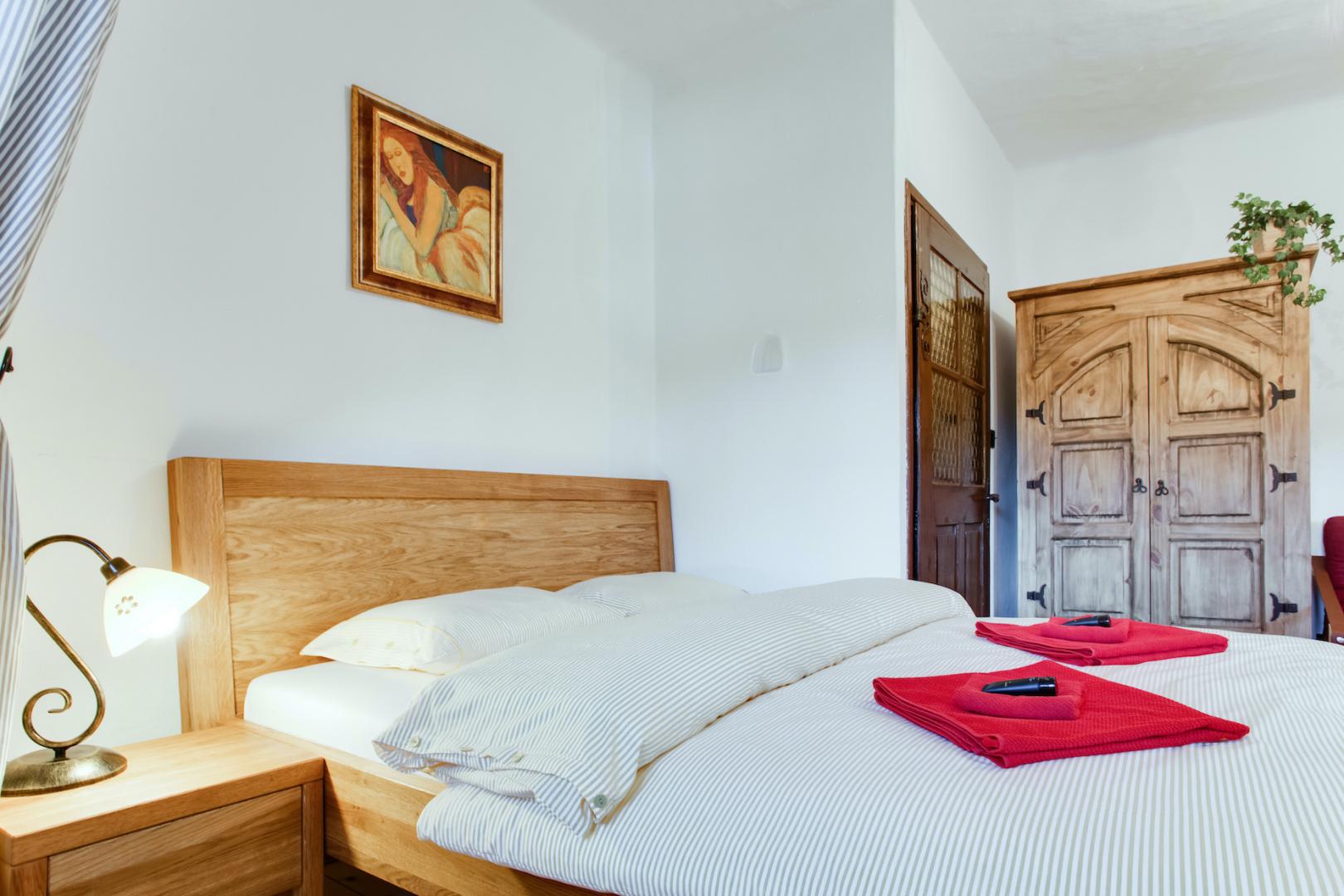 Rooms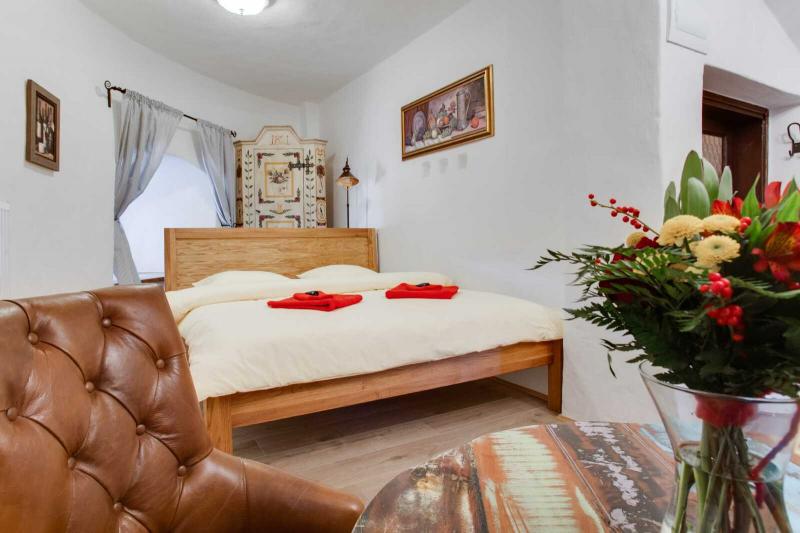 Knight's room (double room)
Max. 2 guests
Our tips
Romance by day and by night
During the day, let the tower dazzles you with its majesty; in the evening, enjoy it's lit-up nighttime form and magical atmosphere.
No reception
To ensure that you aren't disturbed, not even once, during your stay, there is no reception and no staff. You'll arrange your arrival with the owners, but then your time is yours and you can do as you please.
Did you know that...
Back in 1986 in times of Czechoslovakia, the state government issued a coin of 50 crowns called Český Krumlov - Historical area of the town. This coin was picturing 4 major sites of the town, with The Krumlov Tower being one of them.
Like a princess
Whether you want to make your loved ones or little ones happy, book a stay in the tower - the castle feel will bring joy to everyone.
Drive right up
You can leave your car in the adjacent parking lot for the entire duration of your stay. And if you need to make sure it hasn't run away, you can check to see that it is still loyally waiting for you from the tower windows of your room.
Extraordinary raft experience
In case you fancy something new and special, try rafting on the Vltava river with a great view of the Krumlov Chateau. You can enjoy the ride during the day or in the evening, with the beautifully enlightened chateau view.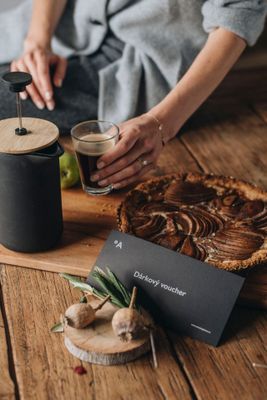 Gift tip.
Give your loved ones an adventure in one of more than 300 amazing places by purchasing a luxurious voucher. The voucher can then be used to pay for your booking.
Vouchers offer
---
---