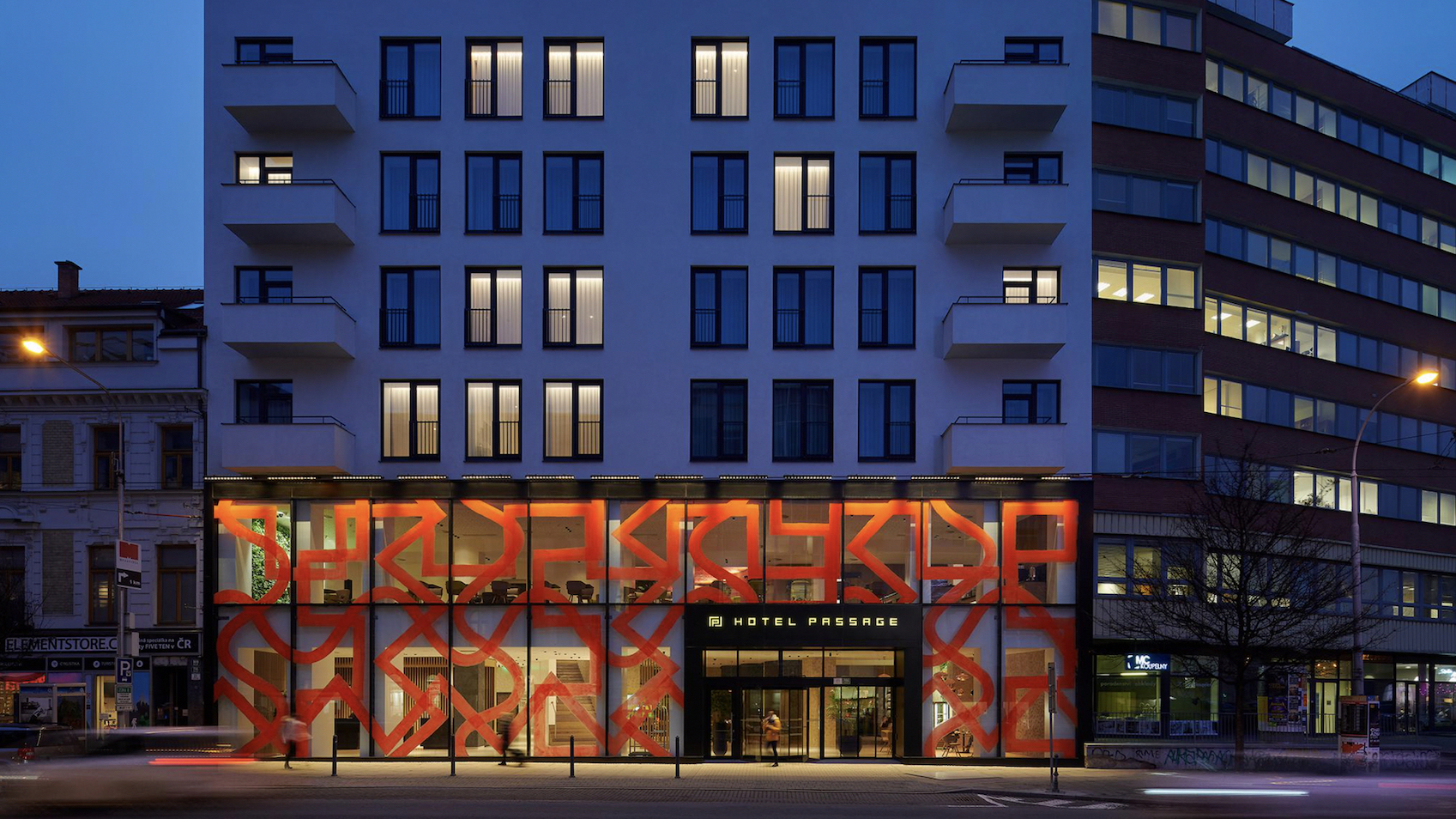 Reservation
Pick your dates and number of guests
---
---
---
---
Welcome to a revived Brno legend. This impressive metropolitan palace hotel from 1928, built by architect Bohuslav Fuchs, has reclaimed its old name, while getting a modern makeover.
Right in the pulsating heart of the city. A hotel full of premium design and above and beyond service. An impressive exterior, a charismatic interior and many artistic installations and elements from talented creators. Making an art out of hotel service? Goal accomplished.
Read more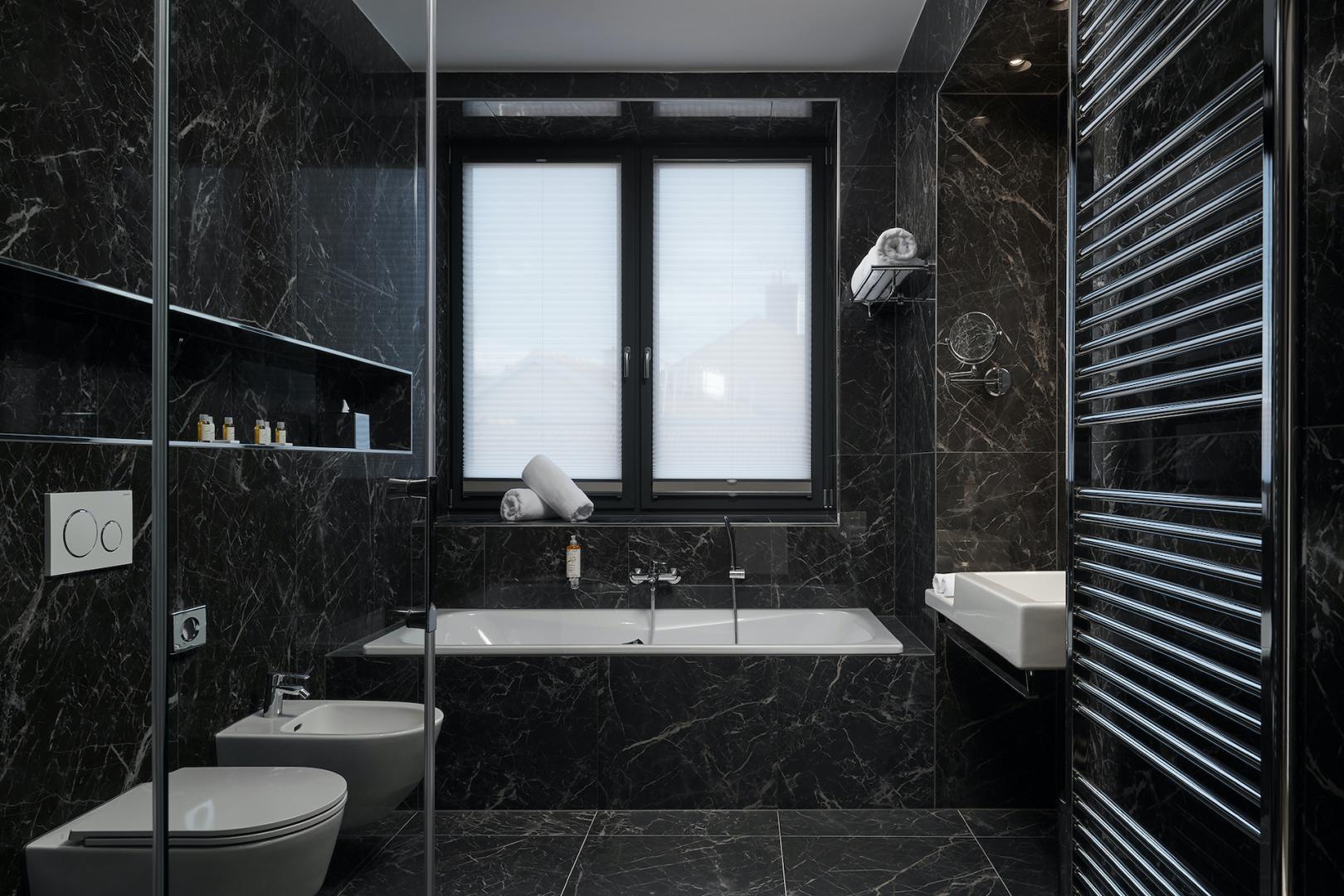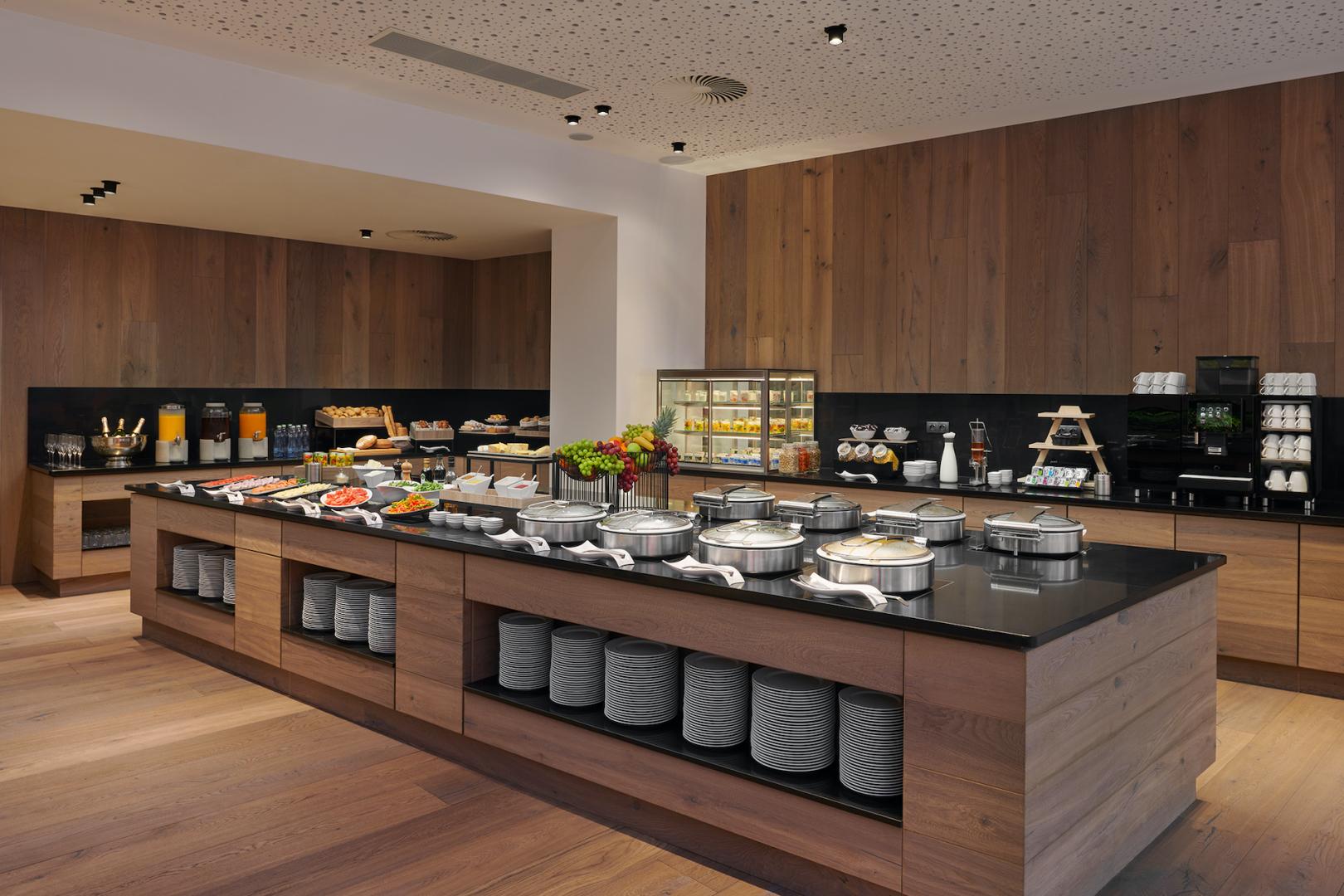 Rooms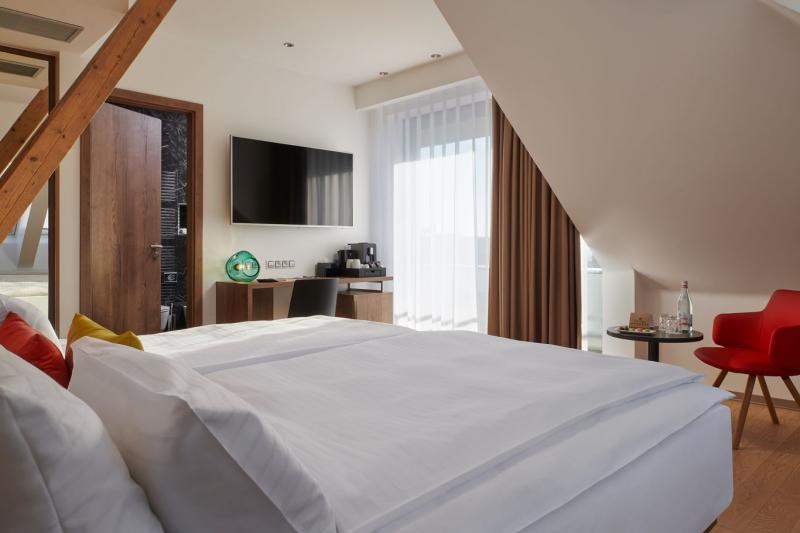 Executive room
Max. 2 guests
Our tips
Conference or party?
The hotel provides the perfect spaces for your conference. The largest hall can host up to 700 participants and is equipped with everything you could possibly need.
For coffeeshop dwellers
Brno is a city for café idlers and food lovers. May we recommend a visit to the café SKØG Urban Hub?
Never-ending morning
After the most restful sleep in a luxury bed, you'll be rewarded with a renewed energy and, more importantly, a bountiful breakfast buffet.
Self-care
If you're the type who needs regular movement and a good sweat, take advantage of the hotel's fitness center or unwind with hot yoga.
Gastronomy dreams
Don't forgo a meal at the hotel restaurant, where you can enjoy an elevated culinary experience, curtesy of chef Petr Svoreň.
Art at every step
The hotel interior is adorned with art from various artists of diverse disciplines, from painting to glass-making to installation art.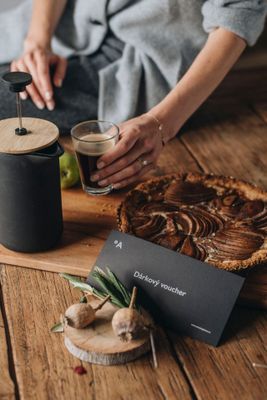 Gift tip.
Give your loved ones an adventure in one of more than 300 amazing places by purchasing a luxurious voucher. The voucher can then be used to pay for your booking.
Vouchers offer
---
---