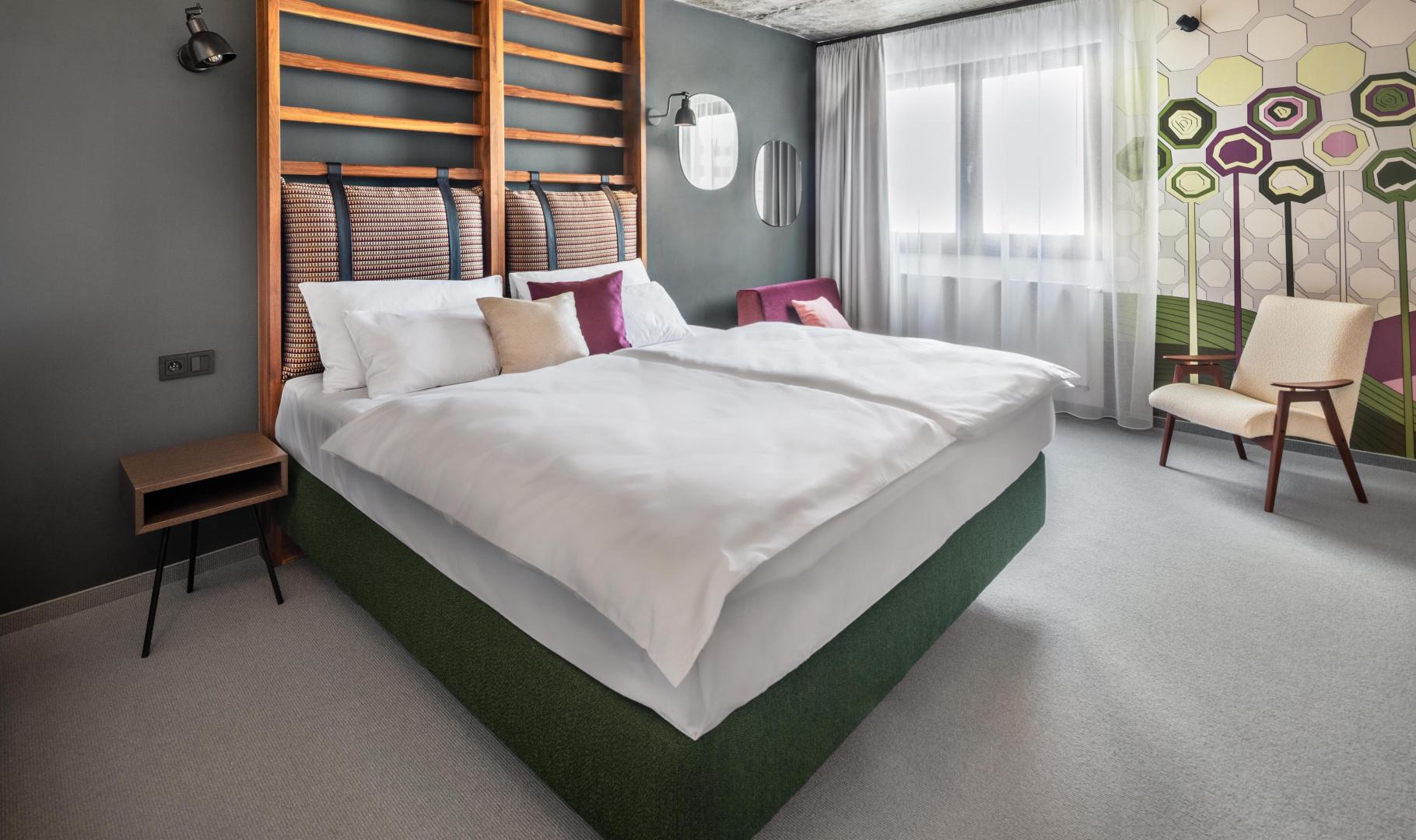 Boutique Hotel
•
Hradec Králové, Česko
Boutique hotel Mezi švy
Reservation
Pick your dates and number of guests
---
---
---
---
You might wonder why to visit Hradec Králové. Mezi švy, a boutique hotel, is the answer. It's the reason why you will love this destination and why you will want to return. We couldn't believe it ourselves when we found this gem in the suburbs of Hradec Králové. The bold room design where attention is paid to every detail will attract many an interior design enthusiast.
The hotel is tucked away in the building of the family-owned Polstrin company, involved in upholstery for more than 60 years. Mezi švy means 'between seams' and you'll find yourselves surrounded by everything that goes through the hands of the local masters.
Read more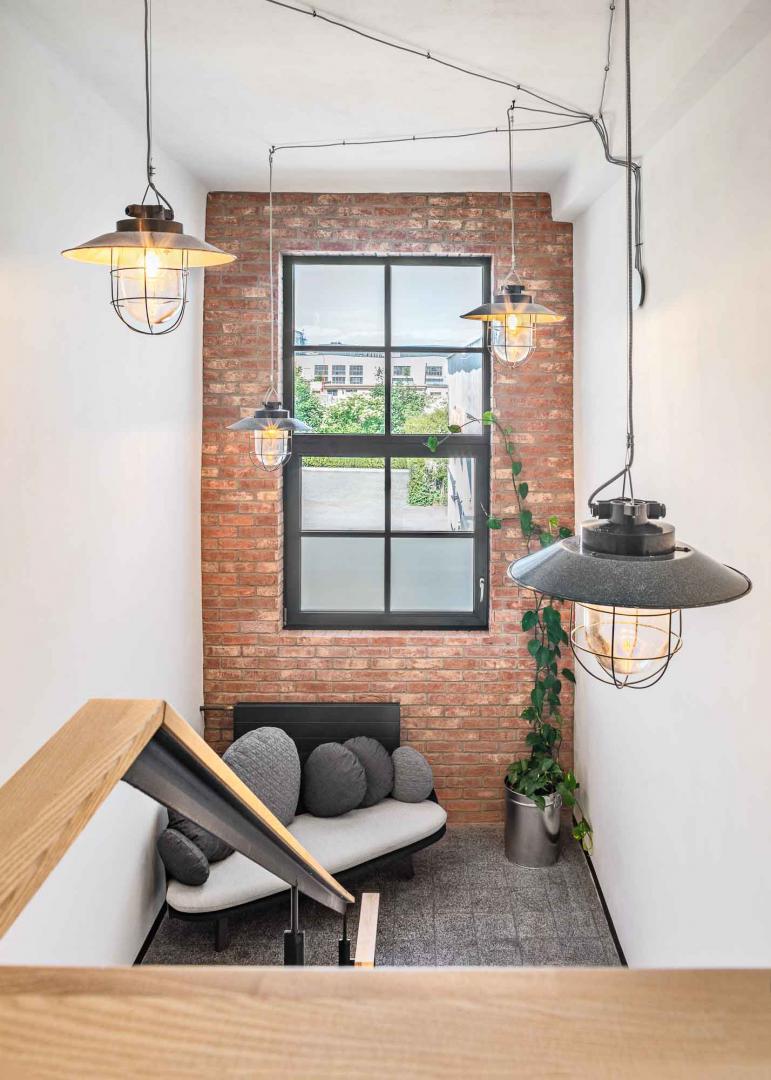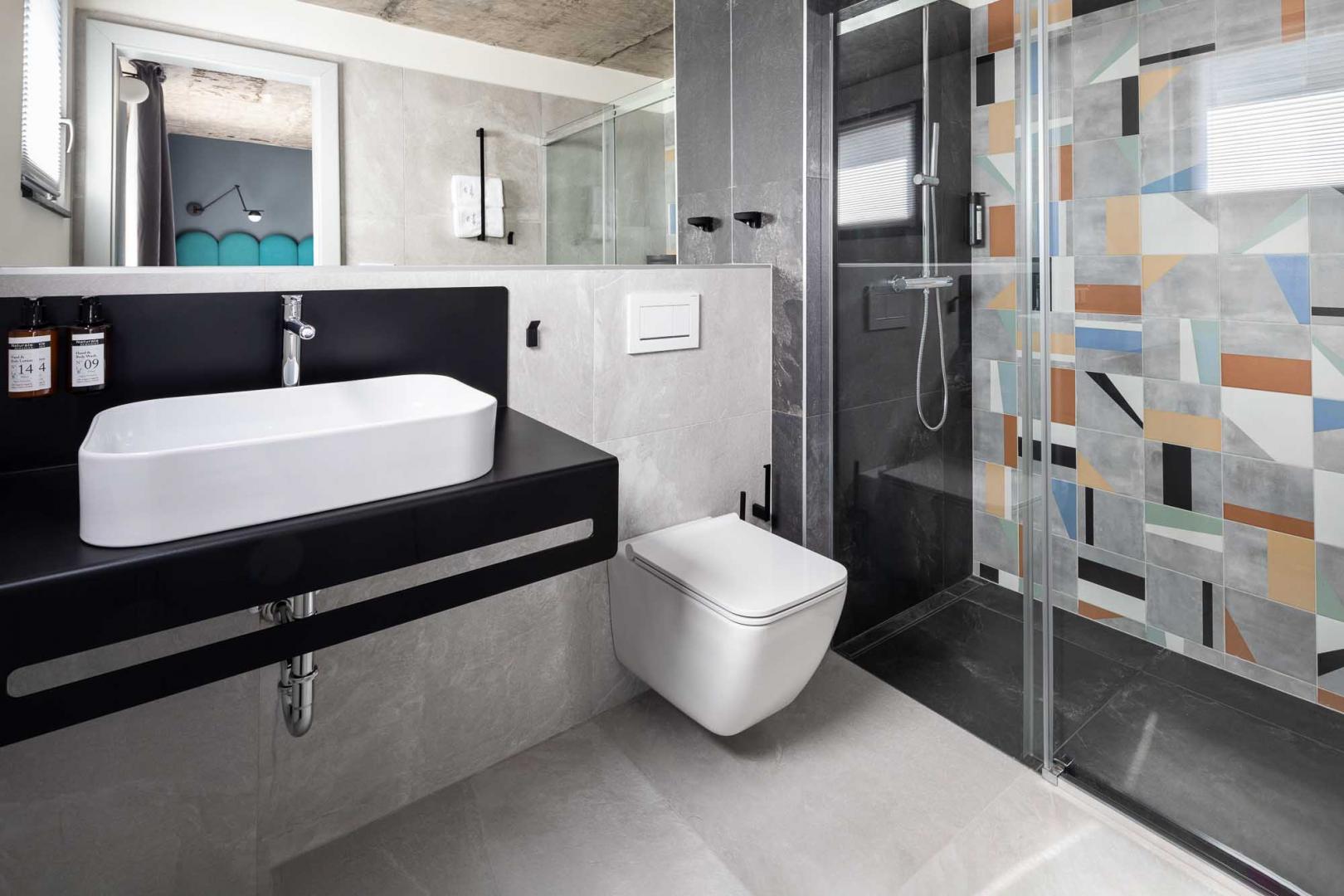 Rooms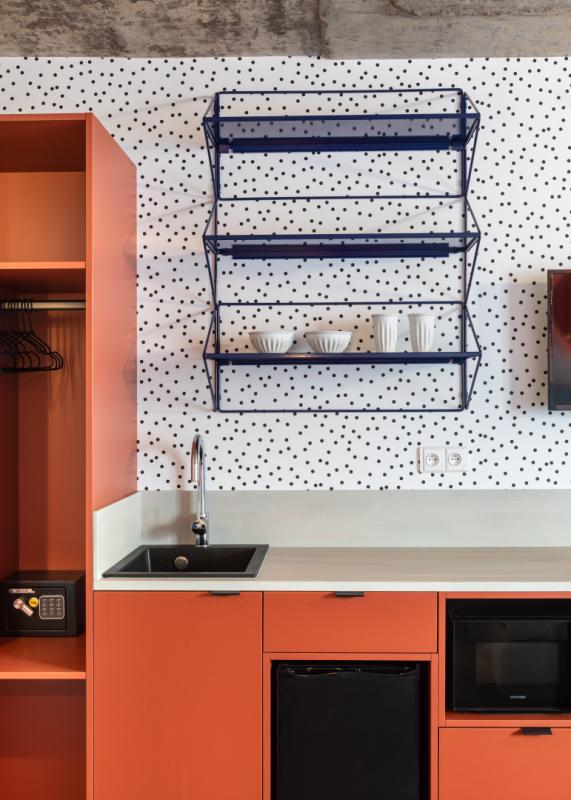 Double room no.2
Max. 3 guests
Our tips
A family-owned business
Polstrin is a traditional Czech manufacturer of upholstered furniture. They make sofas, armchairs, dining room furniture and beds that customers have had in their homes for almost 30 years; however, the history of the company goes back to 1957.
Unique
You'll hardly find any standard products in the seven rooms by three different designers from Studio Polstrin. Each room is an original and all the furniture is made to order. The rooms are artistic designs that show some interesting possibilities in upholstery production.
Fancy a tour?
Don't miss out on a tour of the showroom when in the hotel. And if you'd like to know all about the production, ask if you can look inside the upholstery workshop.
Polstrin Café & Bistro
We've already mentioned the café. You'll be mighty pleased whether you have breakfast or lunch there. Soup, sandwiches, salads and desserts - all made from scratch.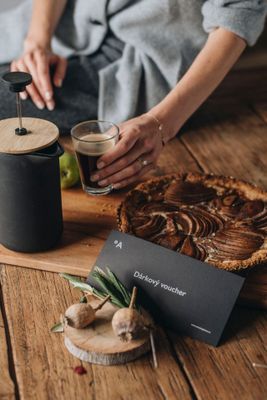 Gift tip.
Give your loved ones an adventure in one of more than 300 amazing places by purchasing a luxurious voucher. The voucher can then be used to pay for your booking.
Vouchers offer
---
---