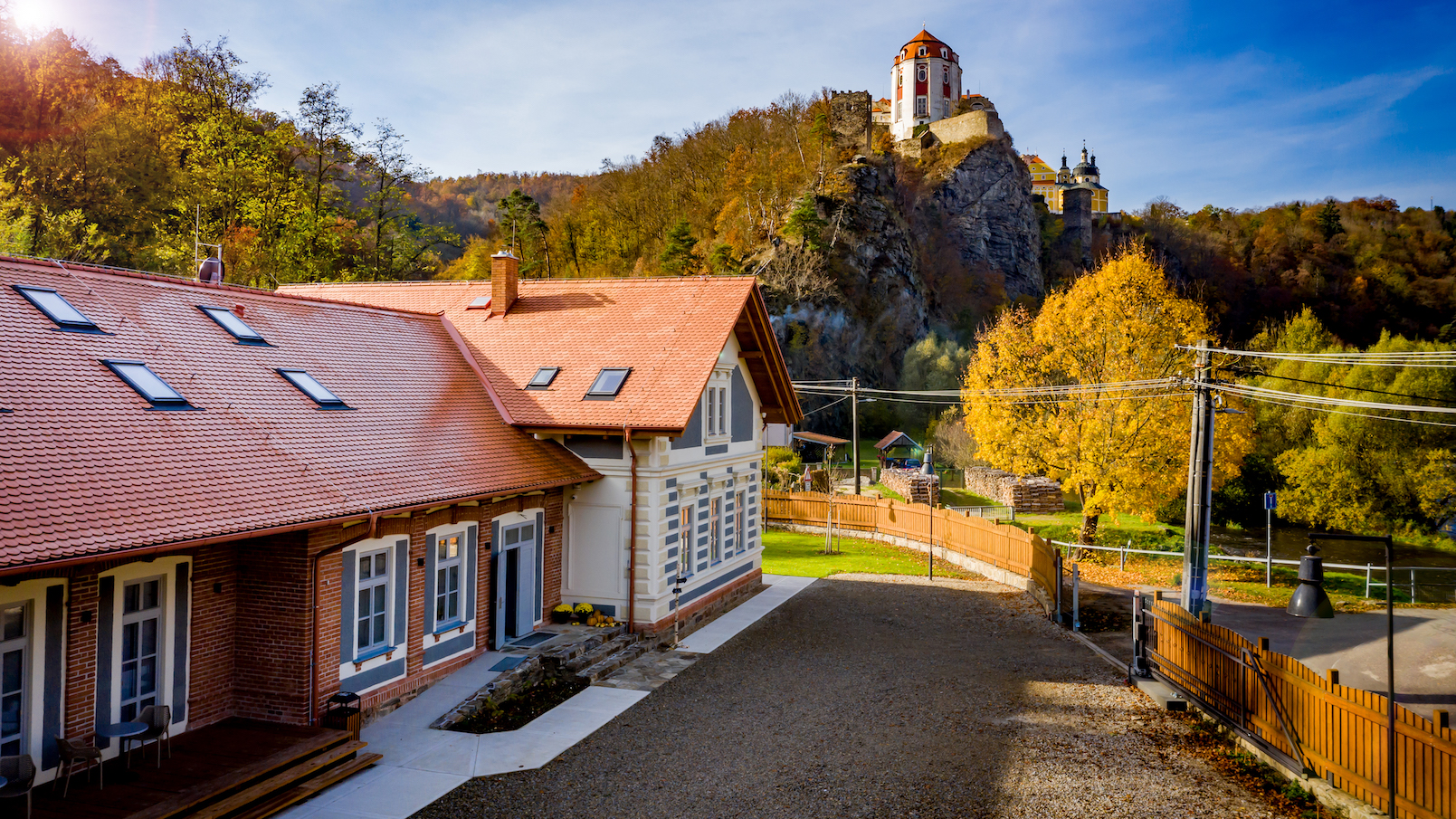 Hotel
•
Vranov nad Dyjí, Česko
Benátky 214
Reservation
Pick your dates and number of guests
---
---
---
---
Benátky is a place with the ambience of an old train station and beautiful views of the Vranov Chateau. This recently renovated guesthouse is ideal for families, couples or groups of friends. Its surroundings are made for trips, so remember to pack your trainers or bring a bike.
Benátky 214 offer spacious rooms that respect the needs and requirements of the guests. The rooms on the ground floor are wheelchair accessible and it's not a problem to fit in a stroller as well. The first floor of the guesthouse offers rooms of various sizes, including a romantic wedding suite with a free-standing bathtub, a space for your wedding preparations or for a pleasant evening in two.
Read more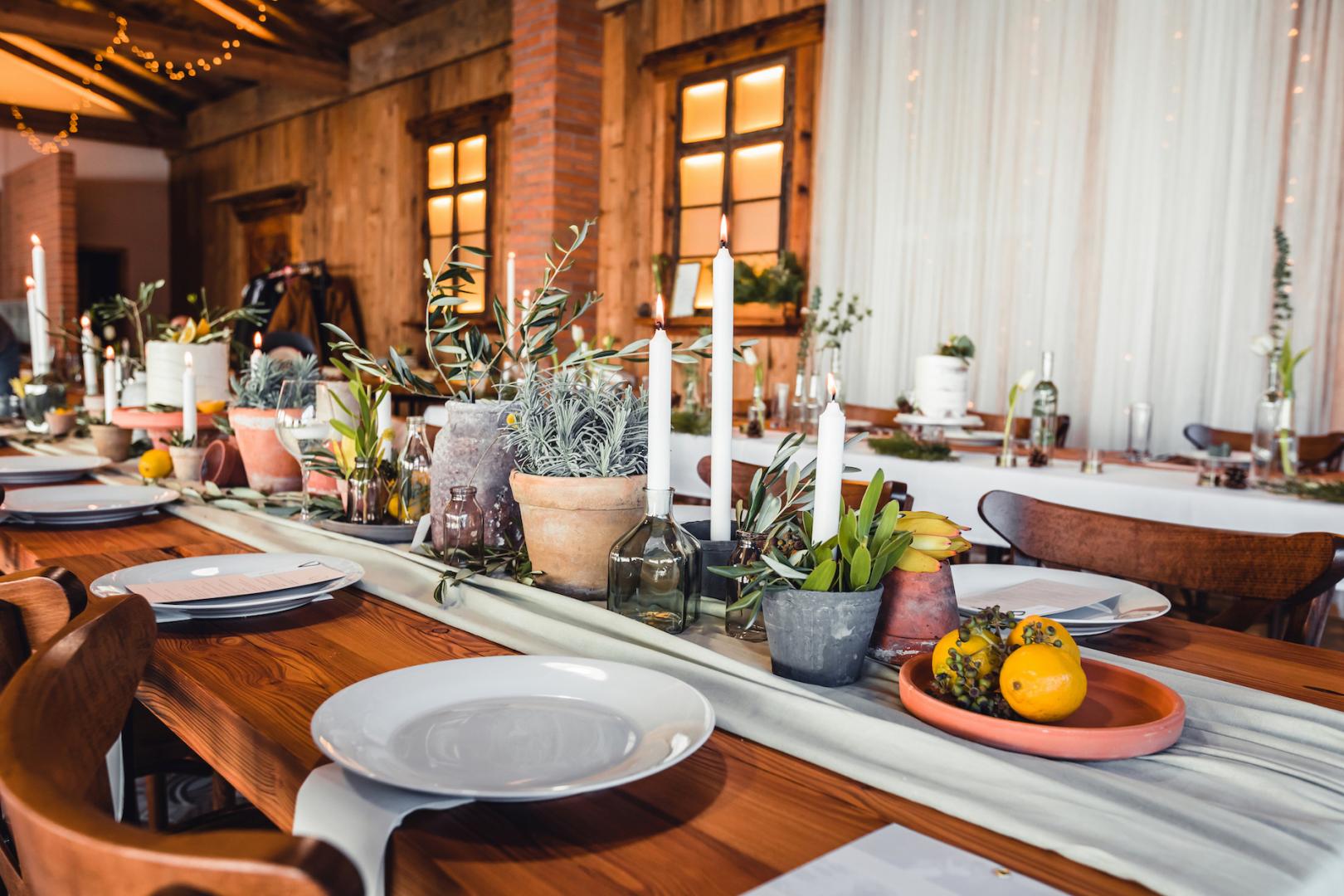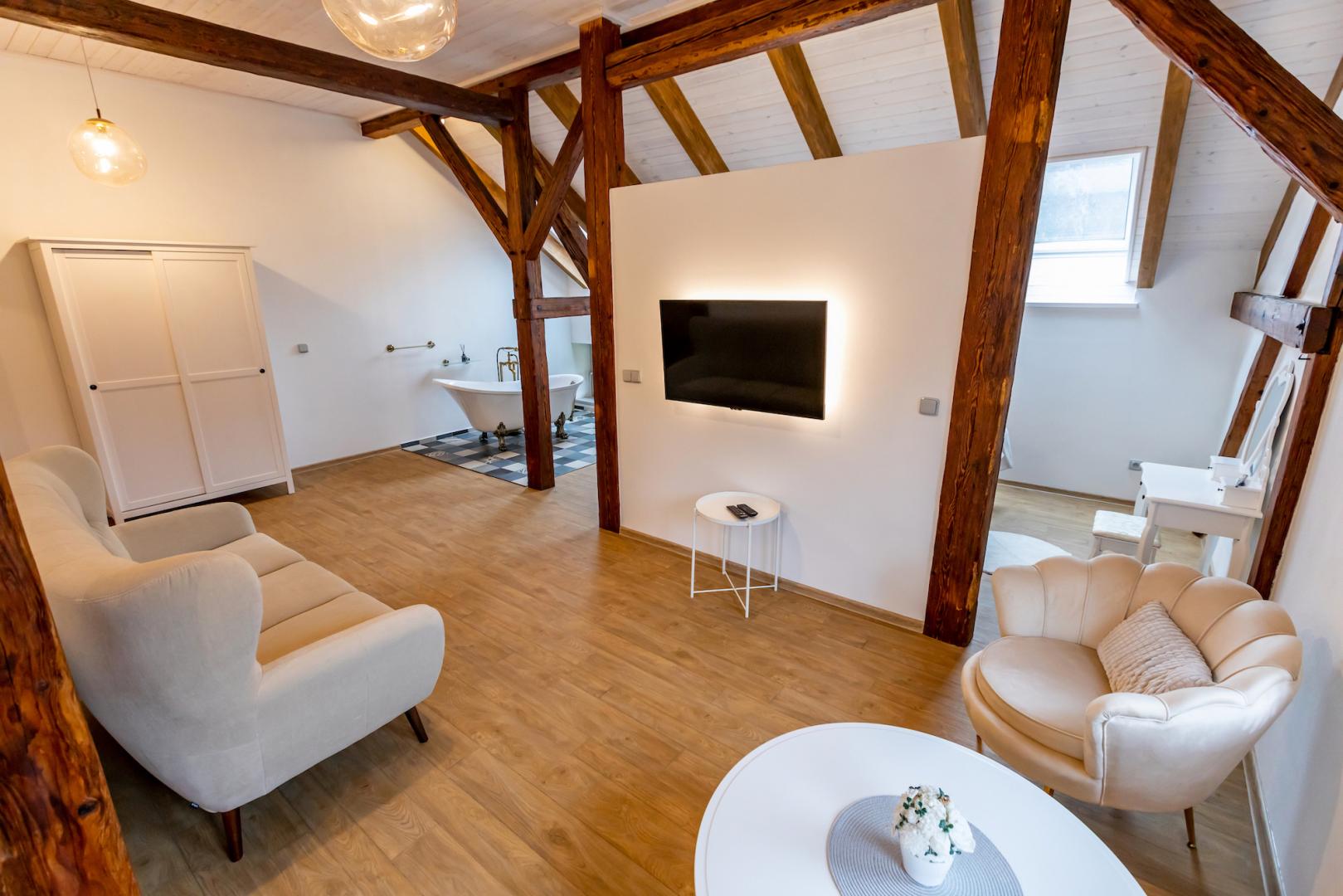 Rooms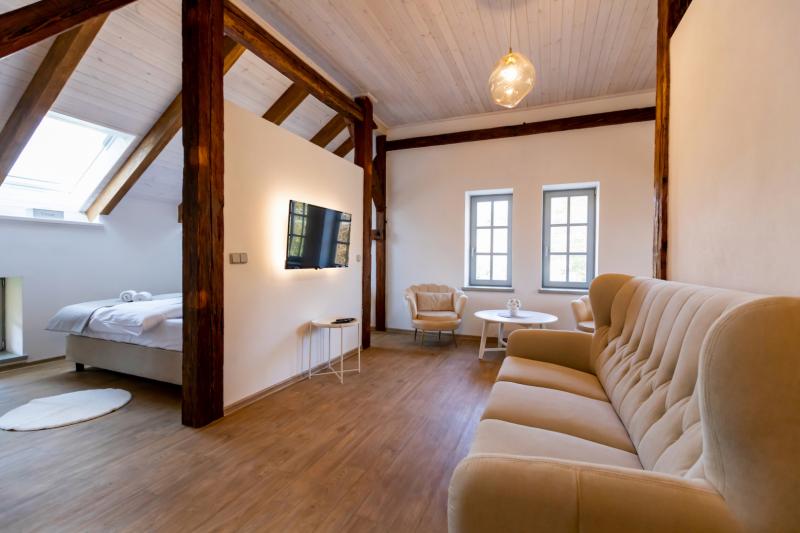 Apartmán svatební
Max. 2 guests
Our tips
Breakfast for champions
Start your day with a hearty breakfast and enjoy the aromatic coffee and fresh croissants slowly.
Wellness and relaxation
The spa with an infra-red sauna and a jacuzzi provides all the rest and relaxation you need. Relax your stiff muscles and clear your head.
An ideal wedding venue
If you are planning a wedding, this amazing place can host you together with 83 more guests. The local wooden barn and garden are ideal for medium-sized weddings.
A paradise for children
Benátky 214 is made for kids. They will have fun in the play area, in the garden, or you can take them on a bike tour of the surroundings where you will find, for example, the Vrun Off Park. Most rooms are equipped with a kitchenette where you cook whatever they like.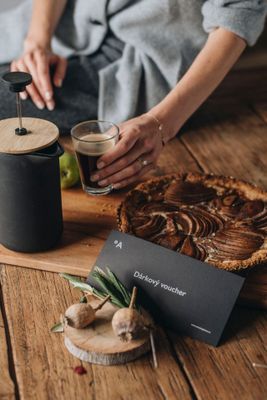 Gift tip.
Give your loved ones an adventure in one of more than 300 amazing places by purchasing a luxurious voucher. The voucher can then be used to pay for your booking.
Vouchers offer
---
---