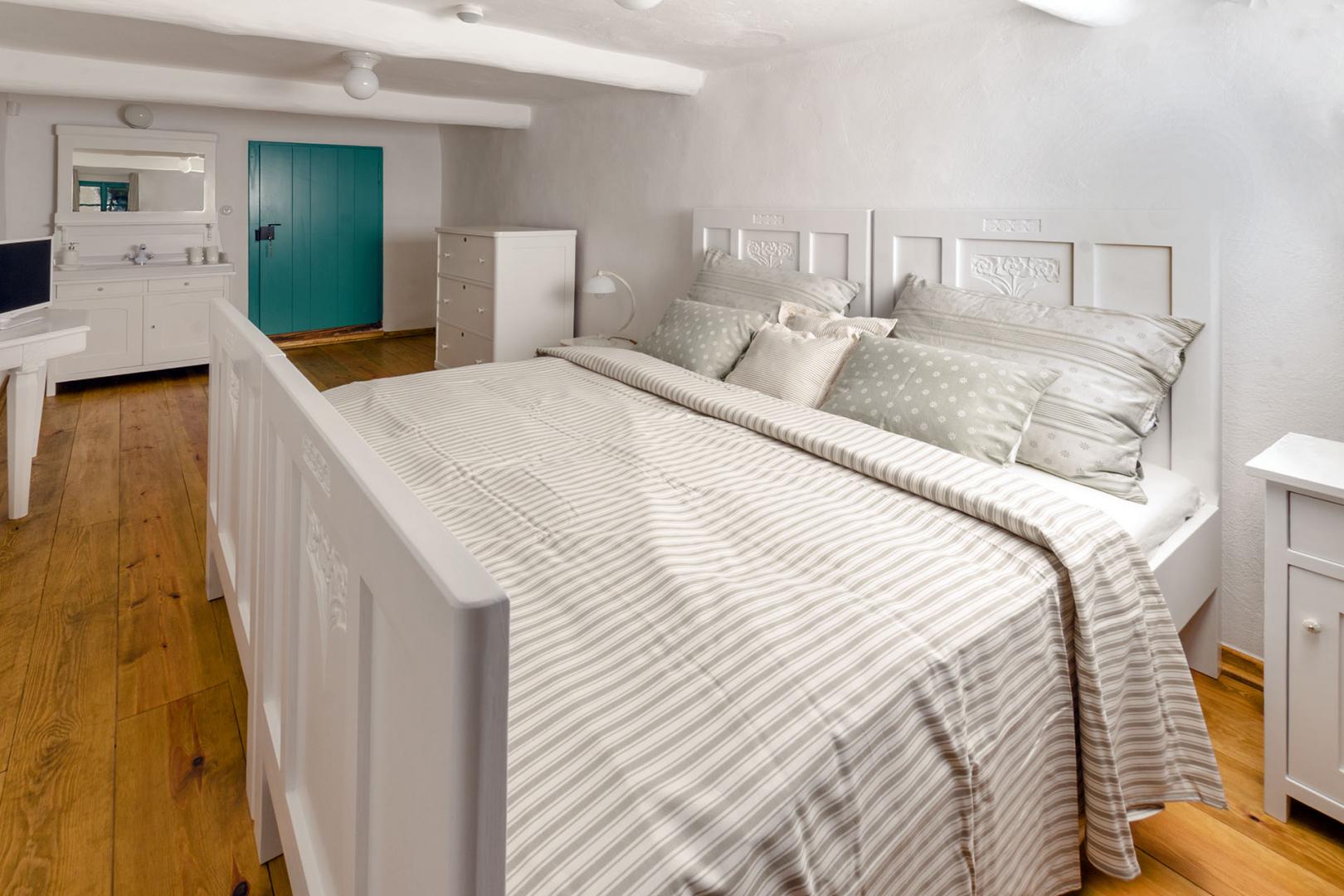 Guesthouse
•
Mšeno-Sedlec, Česko
Homutův statek
Reservation
Pick your dates and number of guests
---
---
---
---
Come to the picturesque landscape of the Kokořín region to discover an oasis of peace and quiet. The Homut family farmhouse from the 19th century was renovated by its own owner, the architect Petr Lorenc. He combined the historical character of the building with modern elements and the result is more than tasteful.
Choose from double bed, maisonette or family apartments. For couples looking for some quality time together, the romantic room with a free-standing bath will be ideal. Breakfast is included, but we recommend ordering the half board, which includes a salad bar and a choice from three meal options (one begin vegetarian).
Read more
Winner of the 2018 Guesthouses
---
Outdoor / Indoor Playground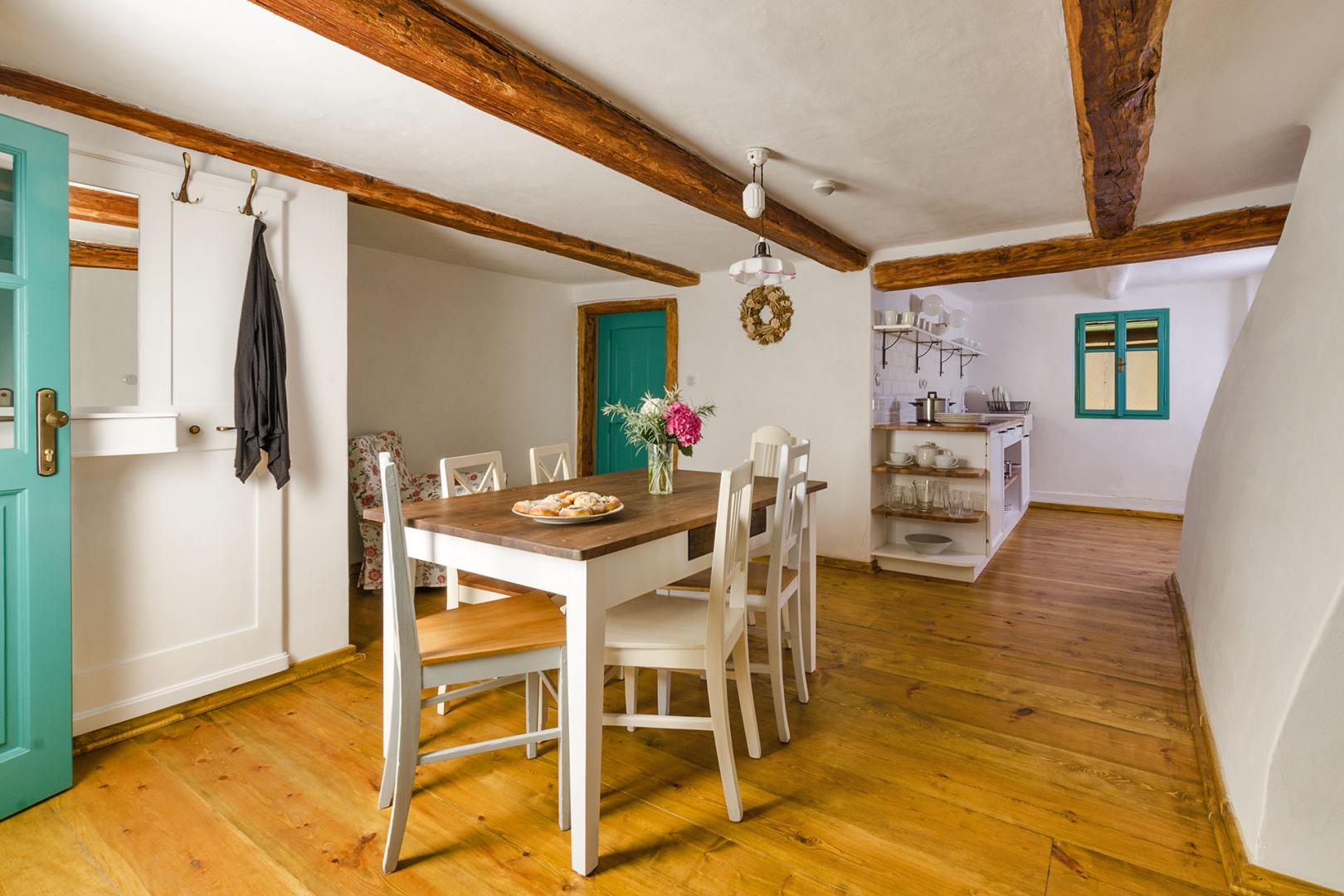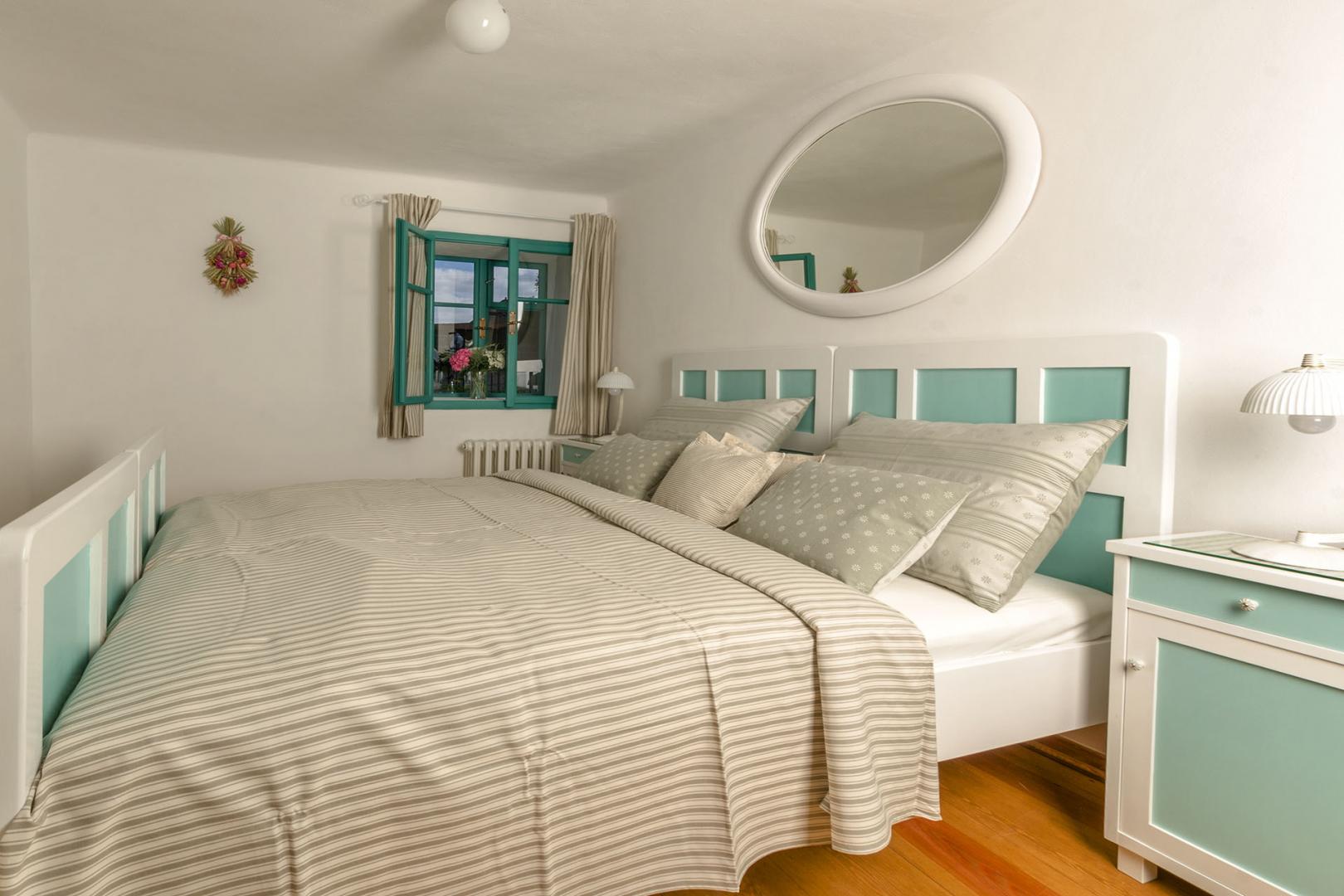 Rooms
Double room no. 6
Max. 2 guests
Our tips
Family restaurant
The menu is inspired by traditional Czech cuisine and the well-known tastes of family meals. In order to achieve the best possible results and offer you the best experience, the chefs use quality ingredients from local farmers.
Farmhouse wedding
Set in the gorgeous Kokořín region, this farmstead holds a rich, almost three hundred year old history. Let the historic atmosphere be the backdrop to your special day and let the staff take care of your total comfort and satisfaction. The chef will prepare a gala lunch for the wedding guests according to traditional Czech recipes, as well as an evening banquet and grilled specialties. Enjoy the food and festivities on the outdoor terrace, surrounded by friends and family.
Go explore!
The Kokořín area is famous for hiking in Máchův kraj. If you like cycling, be sure to bring your bikes, which you can safely store in the barn. The bike path to the Kokořínský důl nature reserve starts right by the hotel. For a more sweat-free ride, rent the farm has two e-bikes for rent. Last but not least, the famed Art Deco swimming pool in Mšeno will make you feel like you're back in the 1930s.
Magical garden
The once wild garden has become a harmonious place that will surprise you with its everyday variability. It changes character, colors and smells along with the seasons, along with every passing year. The garden is a refuge for those who want some peaceful respite to just enjoy the present moment.
Family getaway
Clear your mind. Awaken forgotten but familiar feelings that have been overshadowed by the pace of modern times. Leave the hectic rush of everyday life behind and come relax and recharge. Alone or with the whole family, fall under the magic spell of Kokořín nature and the lovely service of the staff.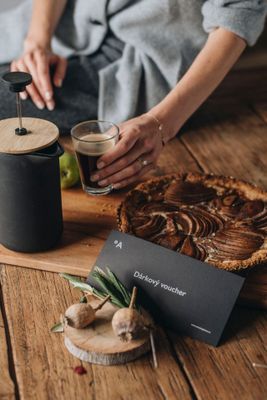 Gift tip.
Give your loved ones an adventure in one of more than 300 amazing places by purchasing a luxurious voucher. The voucher can then be used to pay for your booking.
Vouchers offer
---
---