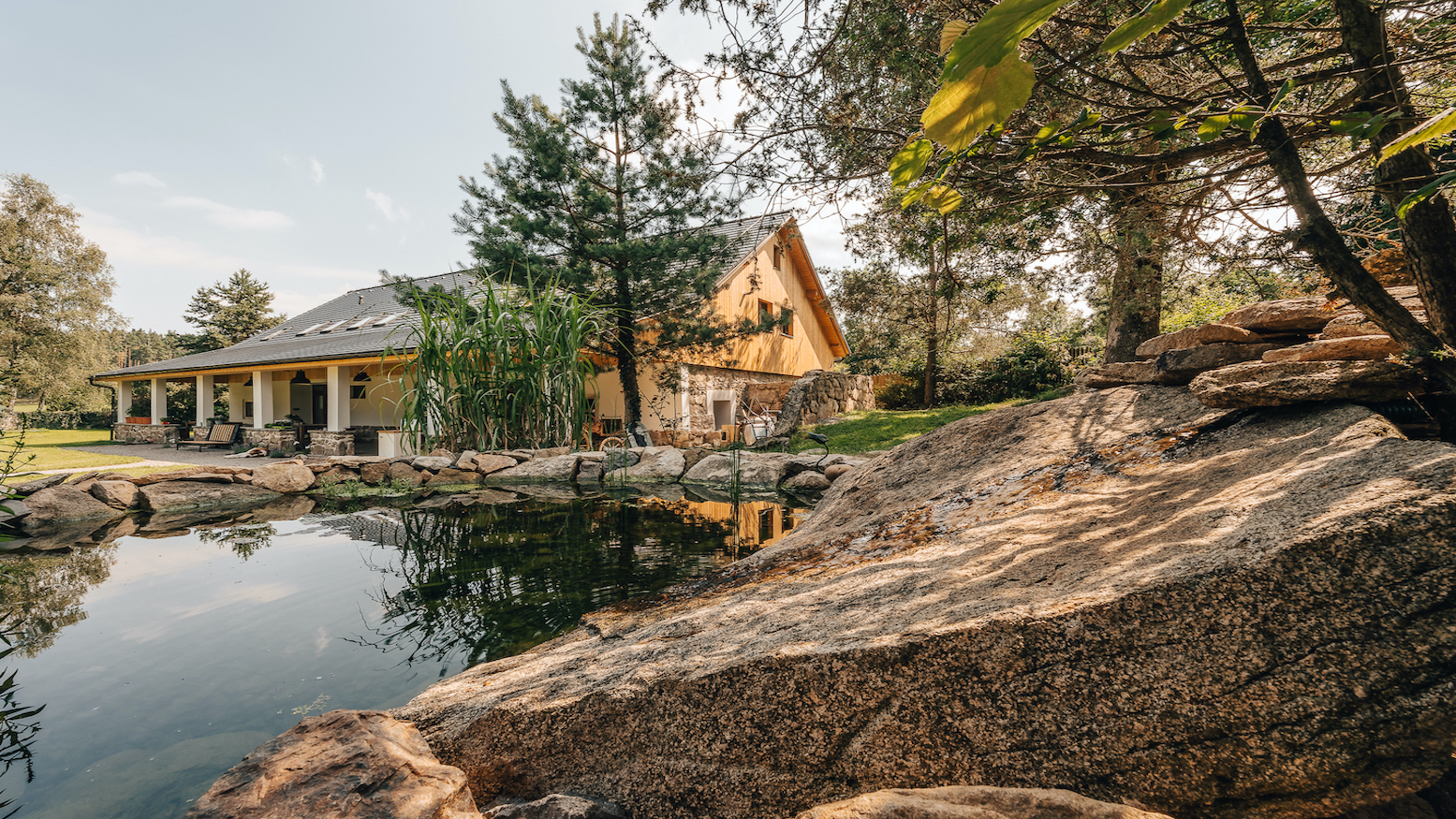 Reservation
Pick your dates and number of guests
---
---
---
---
The Mračov Farm is a delicately renovated barn from 1713, in the quiet village of Kadov in the Strakonice region. It is surrounded with pristine nature, forests and ponds, and you'll definitely forget about your everyday worries here. Outside is the ragged garden with a pond and a rockery, inside a clean and modern interior. This is what a modern farmhouse should look like. Come on in!
The house can accommodate a larger group of friends in its three apartments with complete facilities. On the ground floor, you'll find the large apartment with a luxurious kitchen and a generously furnished common room, extended by the roof-covered outdoor space. Besides the hot tub and the outdoor grill, you'll have a large garden that naturally brings it all together.
Read more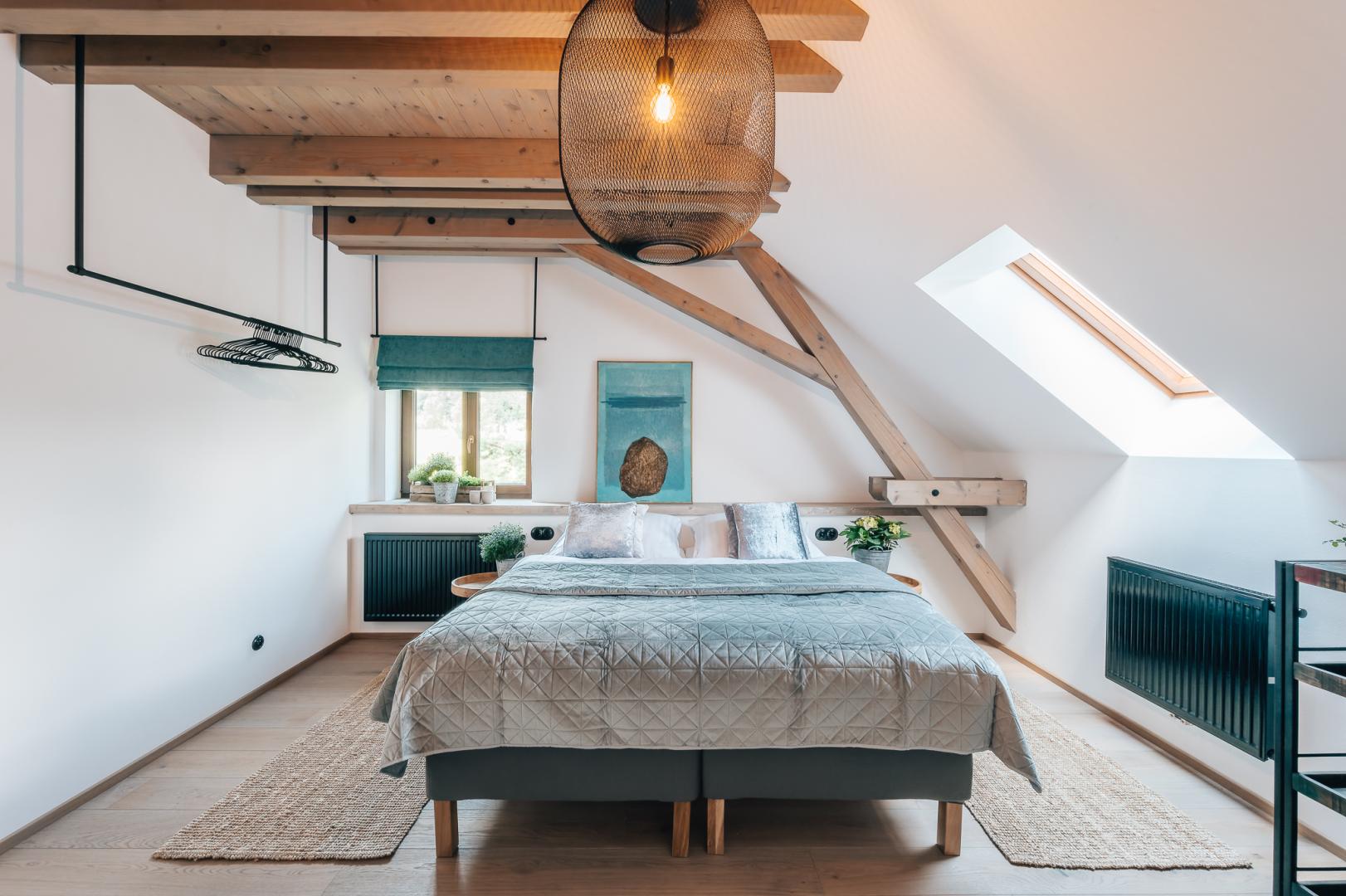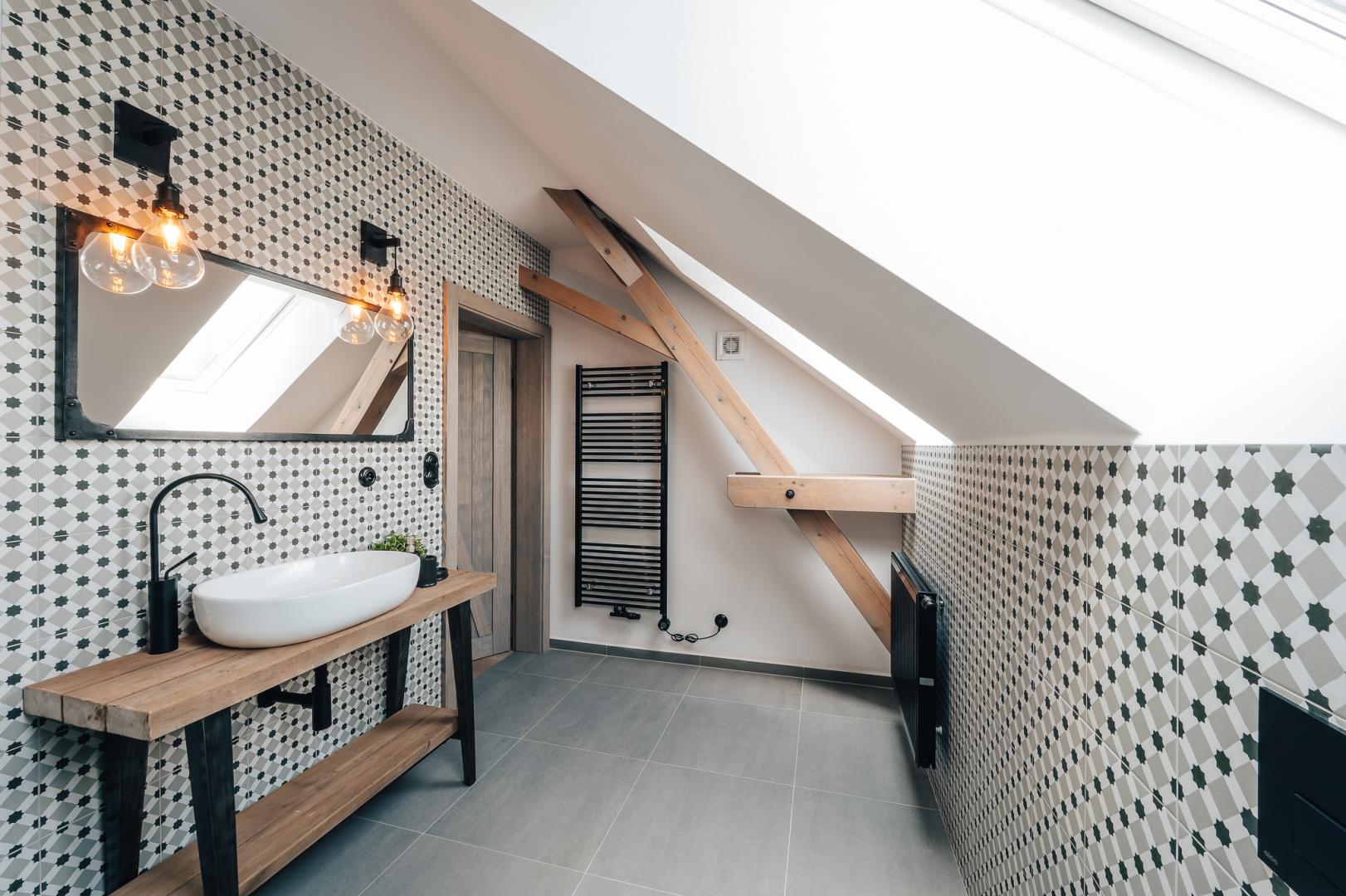 Rooms
Our tips
Location
The Mračov Farm is in the quiet village of Kadov and you can explore the surroundings on bicycle or on foot.
Generous reconstruction
The farm isn't only beautiful for its ruggedness, but also for its furnishings and rustic feng-shui. Everything is in harmony and everything works. The grill, the hot tub, the garden.
Active holiday
Exploring the Blatná area on bicycle is easy for cyclists at all levels. Cycle all the way to Nepomuk to have a beer at Zlatá kráva and take a swim in one of the local quarries on the way back.
History
You will find a lot of sacral buildings, ruins and hidden gems in the area. Just lose yourselves in the local woods and let the day go by.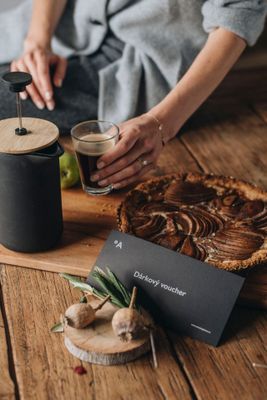 Gift tip.
Give your loved ones an adventure in one of more than 300 amazing places by purchasing a luxurious voucher. The voucher can then be used to pay for your booking.
Vouchers offer
---
---