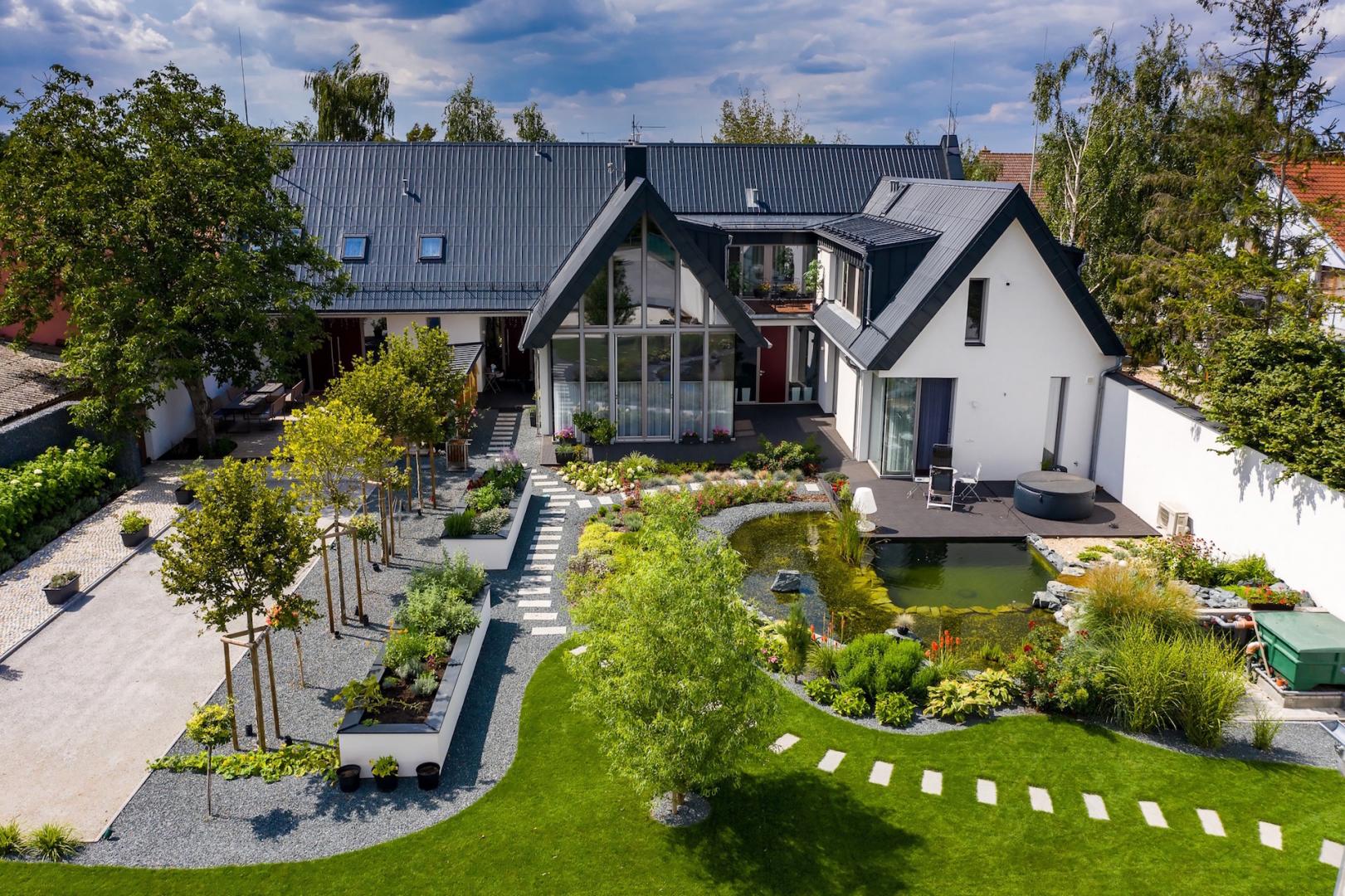 Small Guesthouse
•
Nový Přerov, Česko
DáLe - Jen tak si žít ...
Reservation
Pick your dates and number of guests
---
---
---
We will confirm the booking
~ 3h
reaction of the owner
---
Dále jen tak si žít: to just keep being. The name says it all. Welcome to this beautiful place, where one day gently flows into the next, where time moves slowly enough to be forgotten. Turn off your phones, meditate in the beautiful garden and let your worries go. Just be.
Come find the peace of your dreams in Nový Přerov, just off the border with Austria. There are only three rules to abide by: in the morning, allow yourself a strong espresso; in the afternoon, order a mixed drink to enjoy poolside; and in the evening, end the day with a glass of Prosecco.
Read more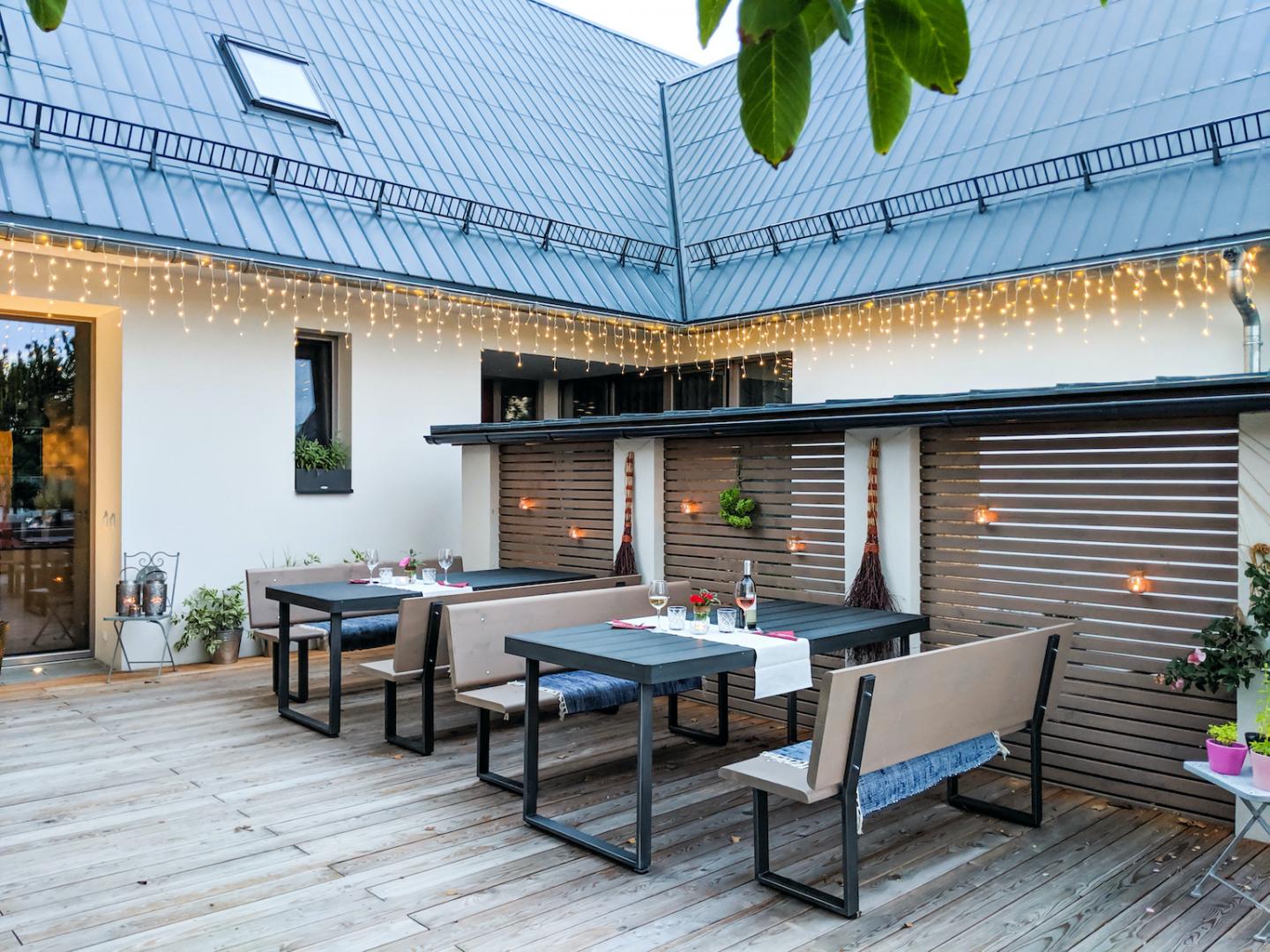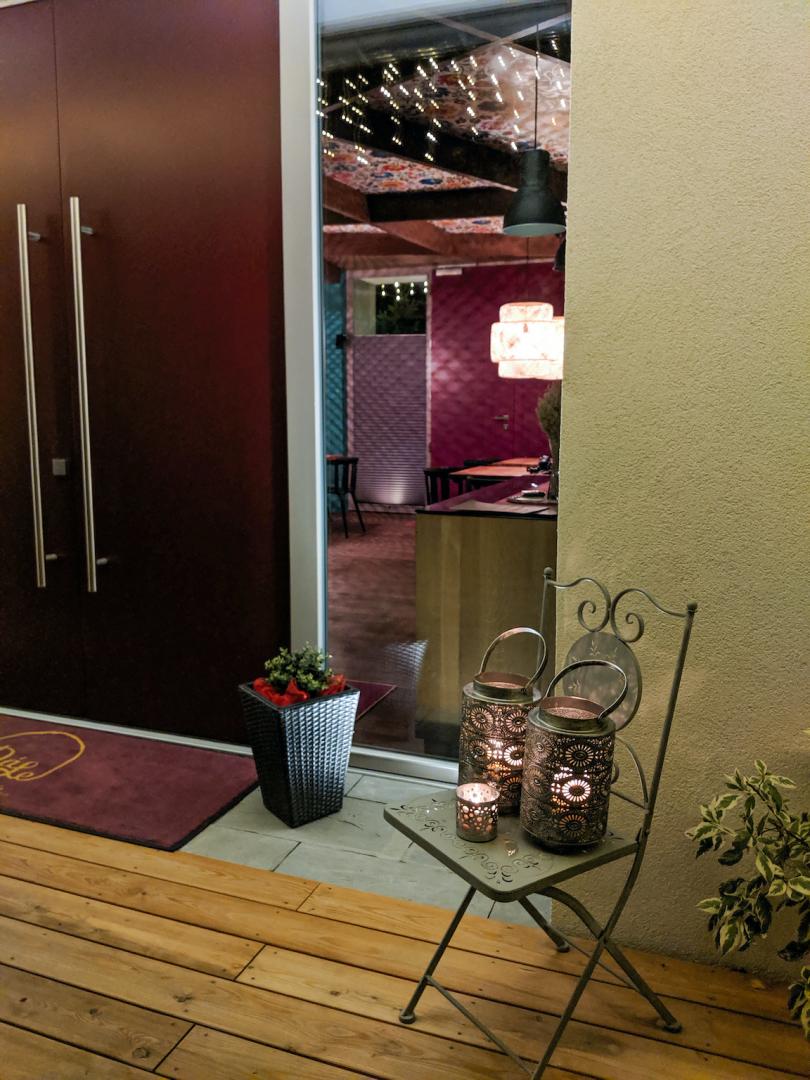 Rooms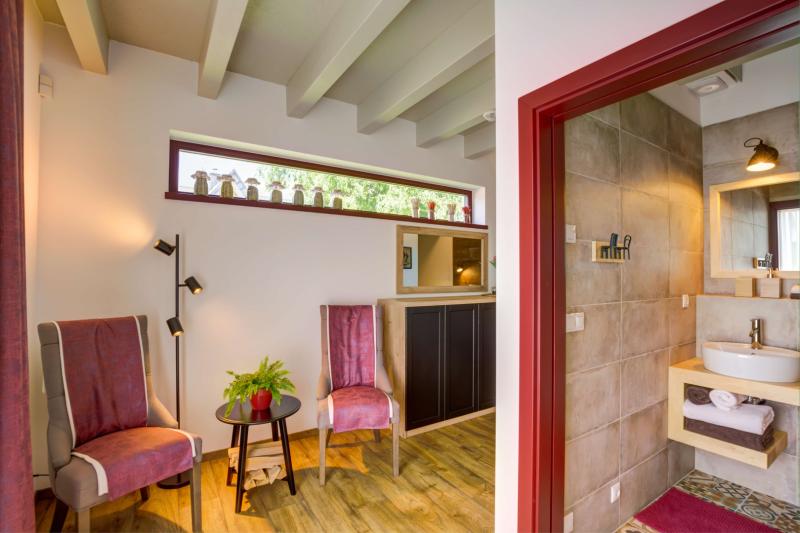 Garden studio
Max. 2 guests
Our tips
Perfect summer
Kick start the day with a bountiful buffet breakfast on the terrace, then sprawl out by the pool to catch that summer bronze and then play pétanque in the afternoon.
Moravia on bike
Step on the pedal and steer toward Mikulov. From there, follow the half hour ascent to the lookout at Svatý Kopeček, which offers a great view of the town.
Without the kids
Let the kids go to camp and let yourselves enjoy a few days along of peace and rest.
Wine or rum?
Treat yourself to a wine tasting - or go for something sharper. There's a fine selection of rum waiting for you, all from the world's five most acclaimed rum-making regions.
Wellness next door
After a day of biking, your body will ache for a deep relax. Just cross the Austrian border and treat yourself to a wellness day in the thermal baths at Therme Laa.
Morning swim
Wake up your body and mind with a swim in the outdoor pool and take delight in knowing that you did something good for your health and wellbeing.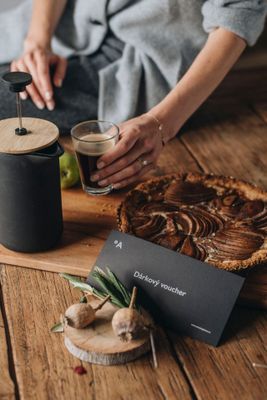 Gift tip.
Give your loved ones an adventure in one of more than 300 amazing places by purchasing a luxurious voucher. The voucher can then be used to pay for your booking.
Vouchers offer
---
---