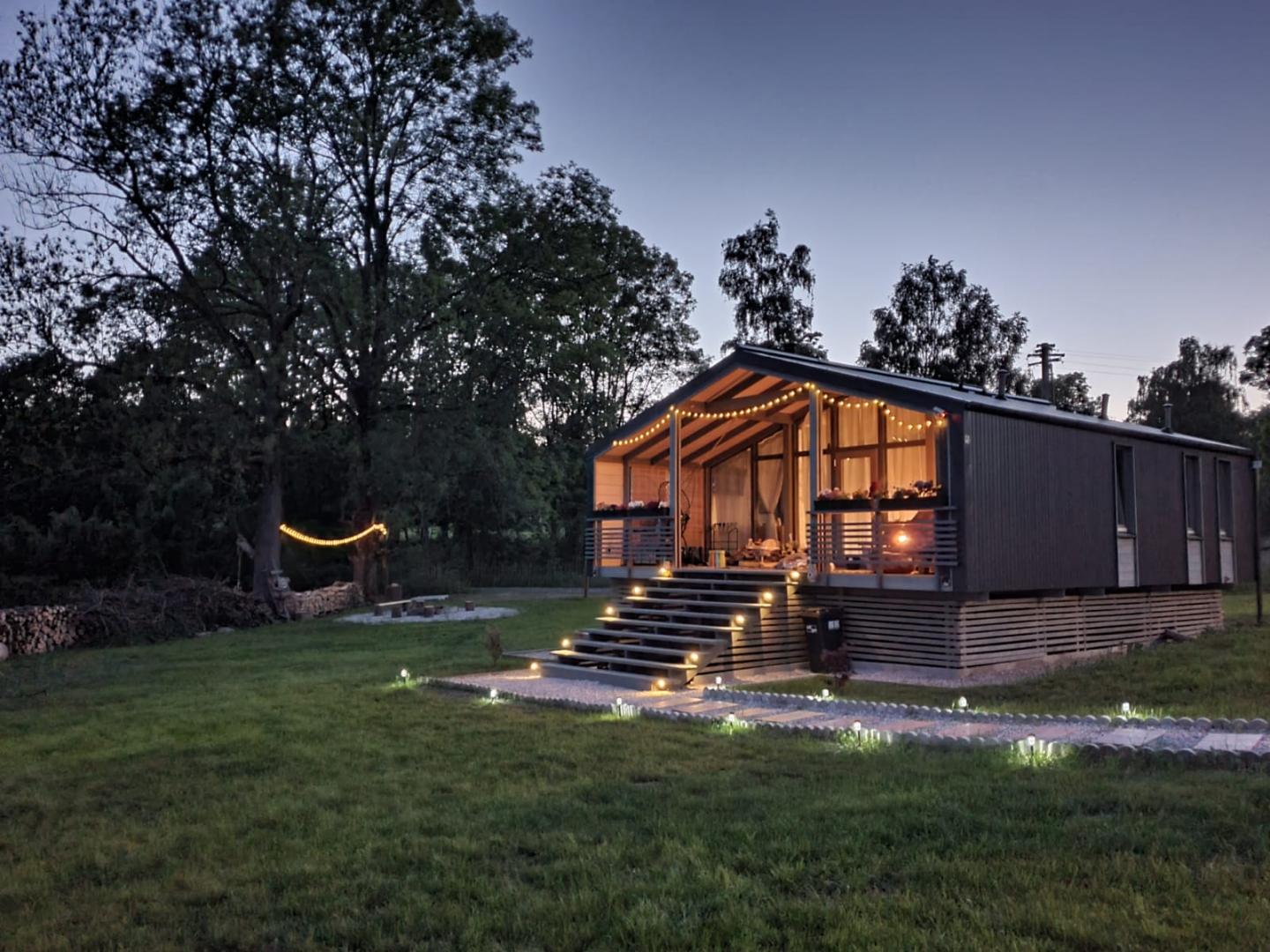 Glamping
•
Horní Podluží, Česko
Bohemian Homes
Reservation
Pick your dates and number of guests
---
---
---
We will confirm the booking
~ 3h
reaction of the owner
---
At the end of the road that takes you to three cottages called the Bohemian Homes, you'll find an oasis of serenity and ease. It was built by Vlaďka and Ash on the boundary between the Bohemian Switzerland and the Lusatian Mountains. They got a lot of experience and inspiration during their travels around the world, which they later materialised here in North Bohemia where they will welcome you with open arms.
Two charming cottages can host up to six guests, the third one is ideal for a romantic getaway with your loved one. All the cottages provide everything you need to be satisfied - your soul will be filled joy at the beautiful views of the Lusatian Mountains and the spacious garden.
Read more
---
Outdoor / Indoor Playground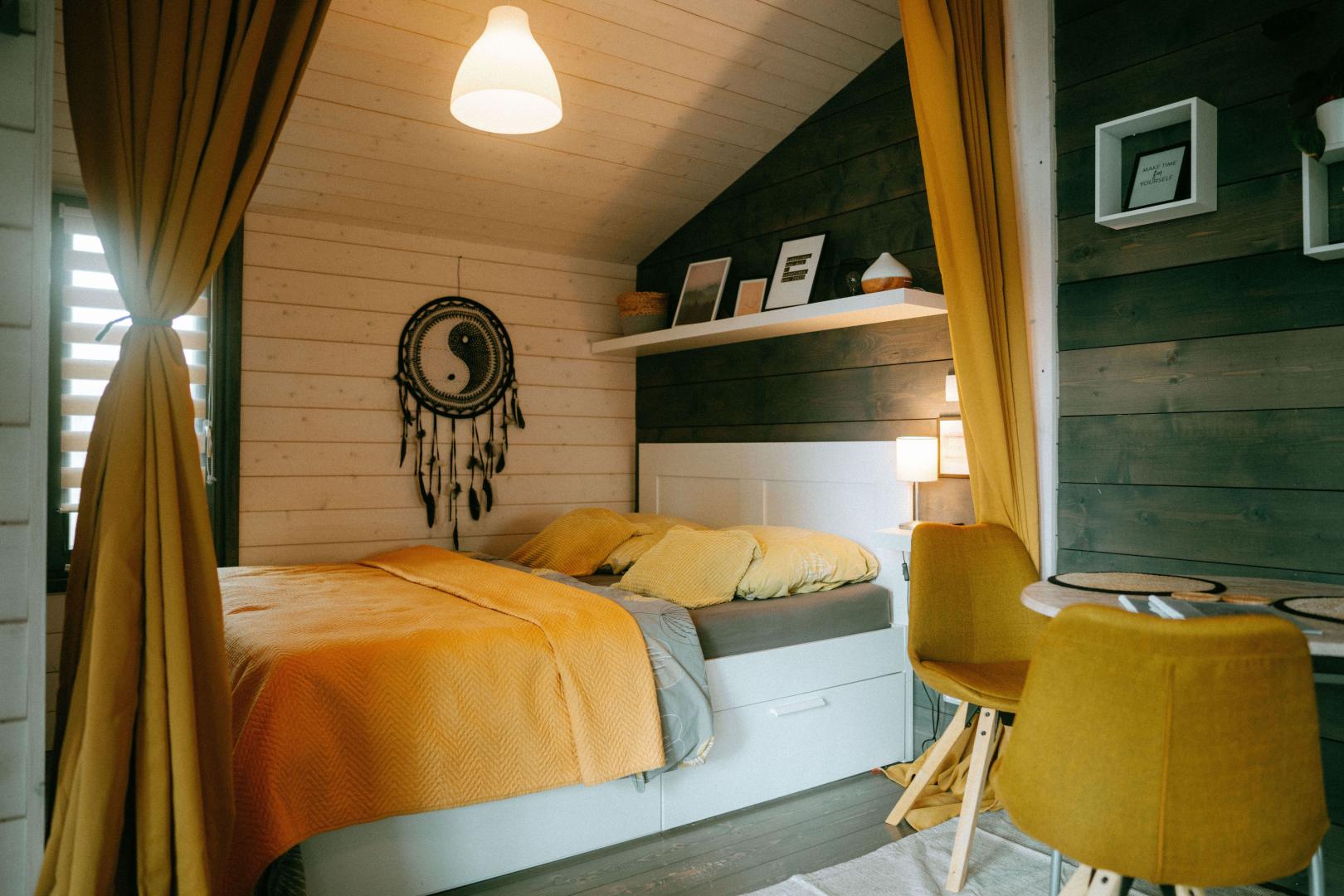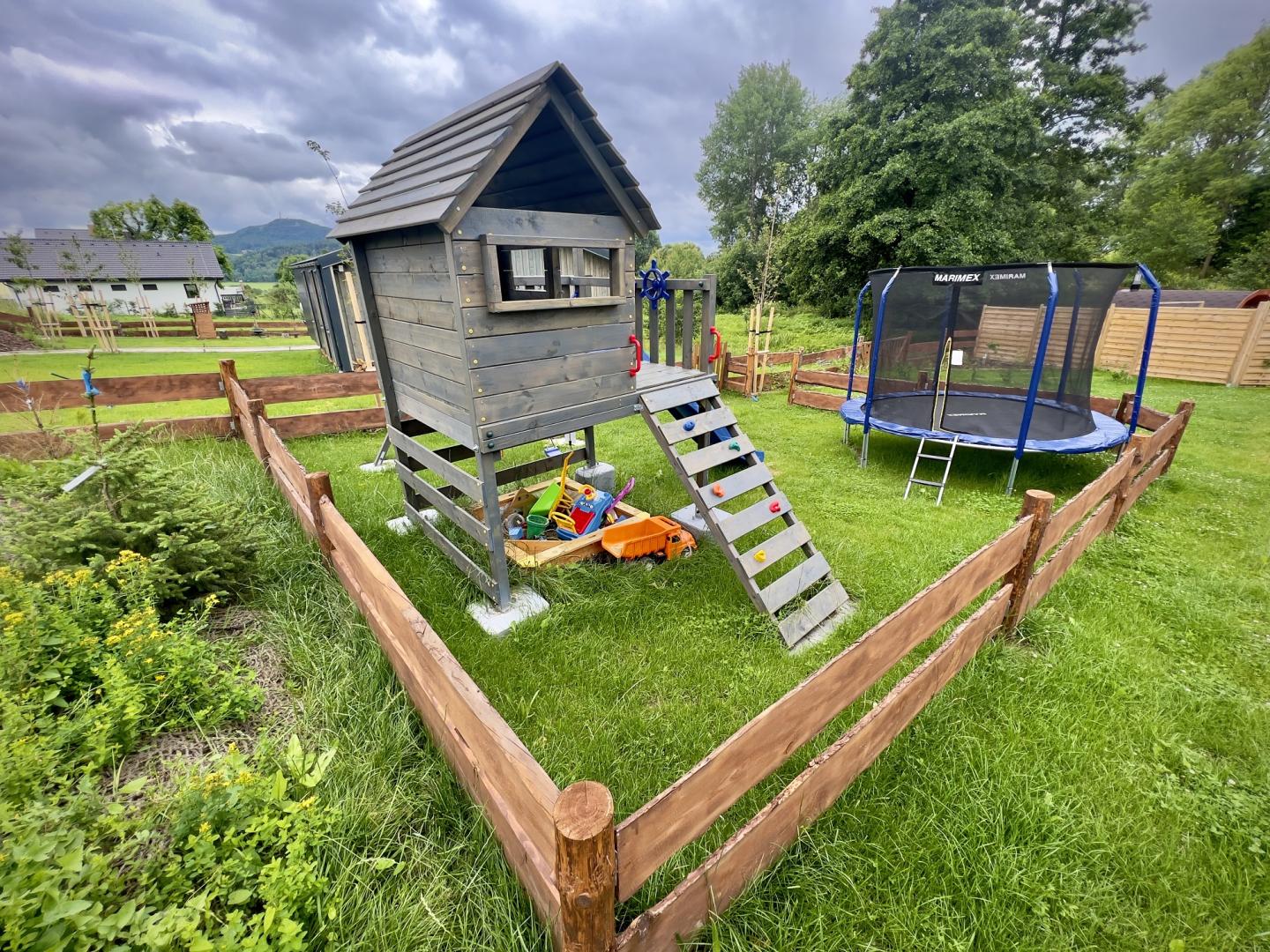 Rooms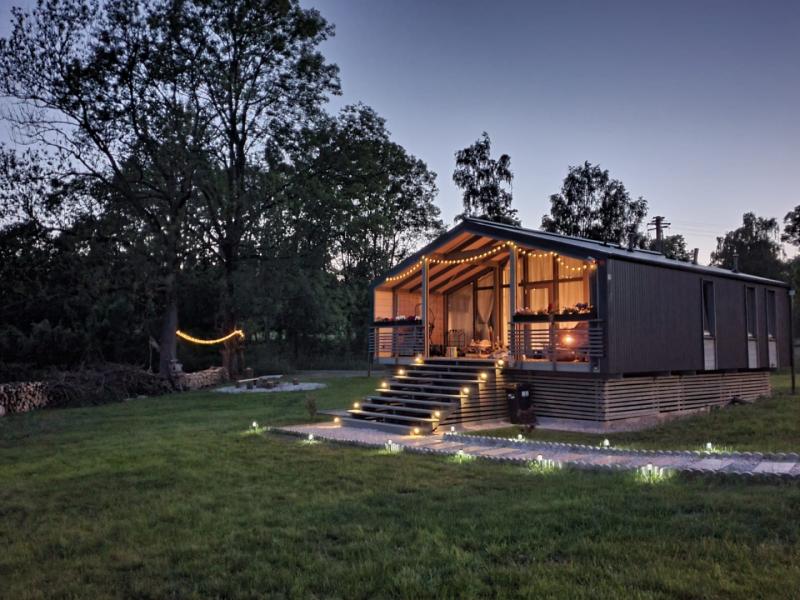 Buddha Home
Max. 6 guests
Our tips
One big family
Bohemian Homes were built by the owners, Vlaďka and Ash (you'll probably meet them), with their own hands and with the help of friends and family. The local family atmosphere will pleasantly surprise you.
Comfort
Heated floors, modern bathroom, smart TV with Netflix and high-speed Wi-Fi - it's all here. Relax in the hammock on the spacious covered terrace or enjoy evening barbecue with friends.
Local products
The Bohemian Homes emphasise local products and you will find natural cosmetics by Nobilis Tilia or coffee from a nearby roastery there.
Unique Dubldom
The owners were interested in wooden houses with modern design and large windows and addressed the Dubldom project to create original cottages that have no parallel in the Czech Republic.
In winter, in summer
The surroundings are full of various trails - hiking, cycling or cross-country skiing; everything is within reach. It's even possible to go skiing in the area when the winter is good.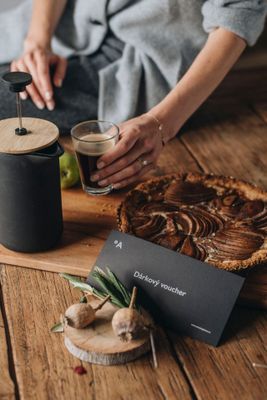 Gift tip.
Give your loved ones an adventure in one of more than 300 amazing places by purchasing a luxurious voucher. The voucher can then be used to pay for your booking.
Vouchers offer
---
---