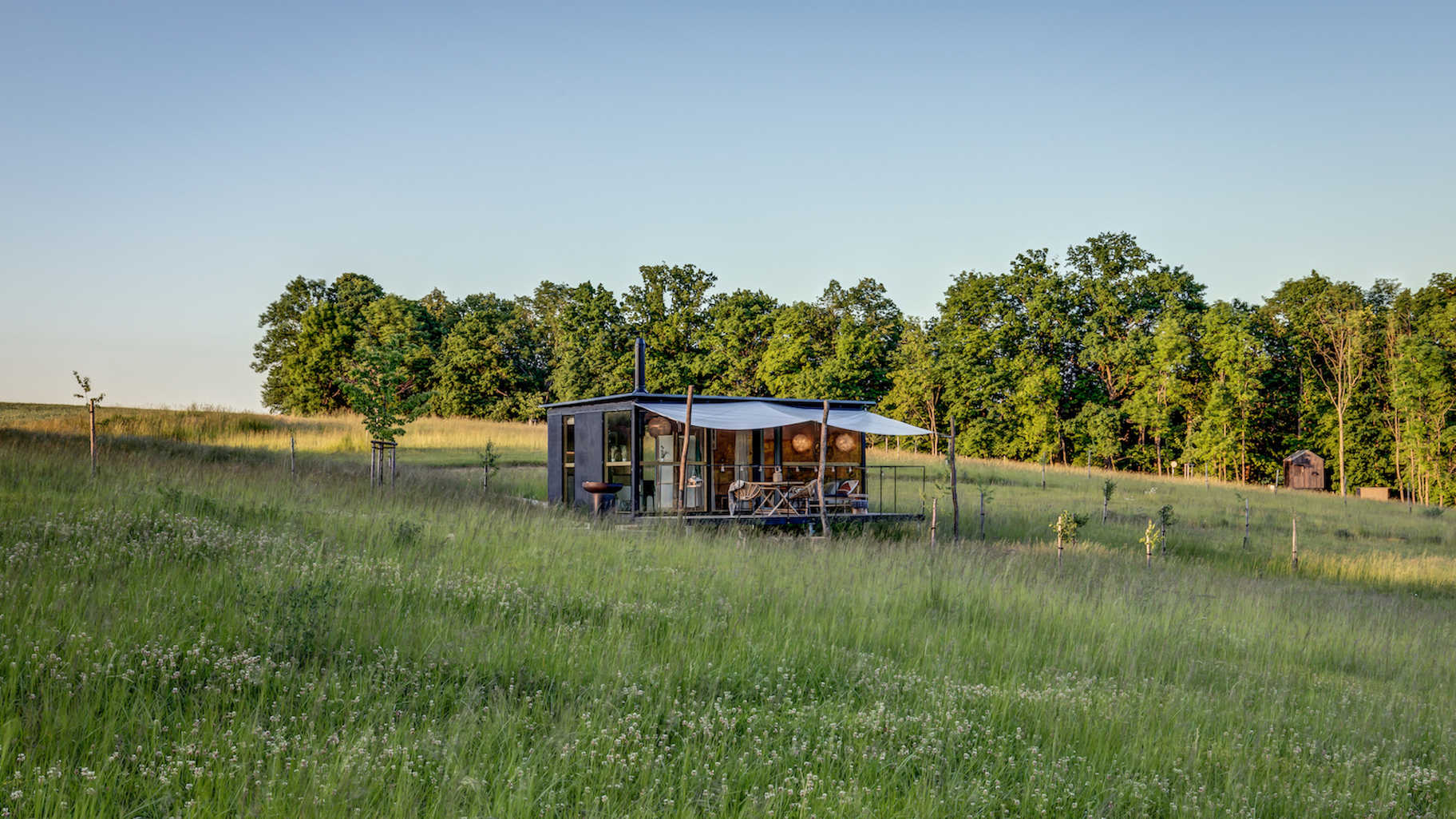 Reservation
Pick your dates and number of guests
---
---
---
---
Wake up in the morning and listen to the birds singing with your eyes closed. Jump out of the bed, start a fire in the stove and snuggle up in the duvets for a bit longer. Watch the scenery that envelops you, so you feel as if you were outside. Wait for the breakfast full of homemade goodies and then take a stroll through the forest. You don't have to do anything else in this amazing place. Just let the time pass.
Drive through the tiny village of Krabčice and park according to the instructions. The caretakers of the place will be waiting for you.
Read more
Winner of the 2021 Glamping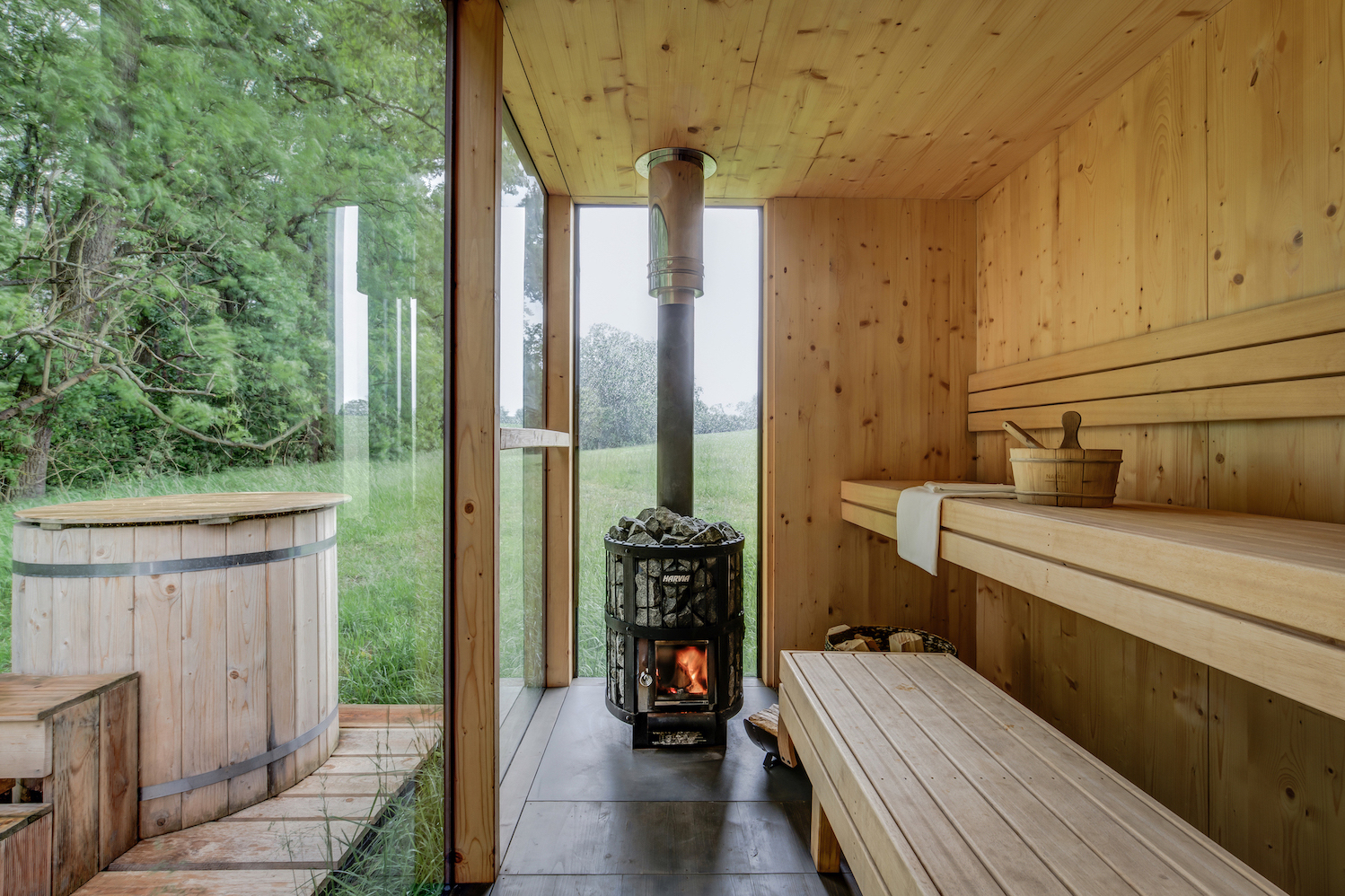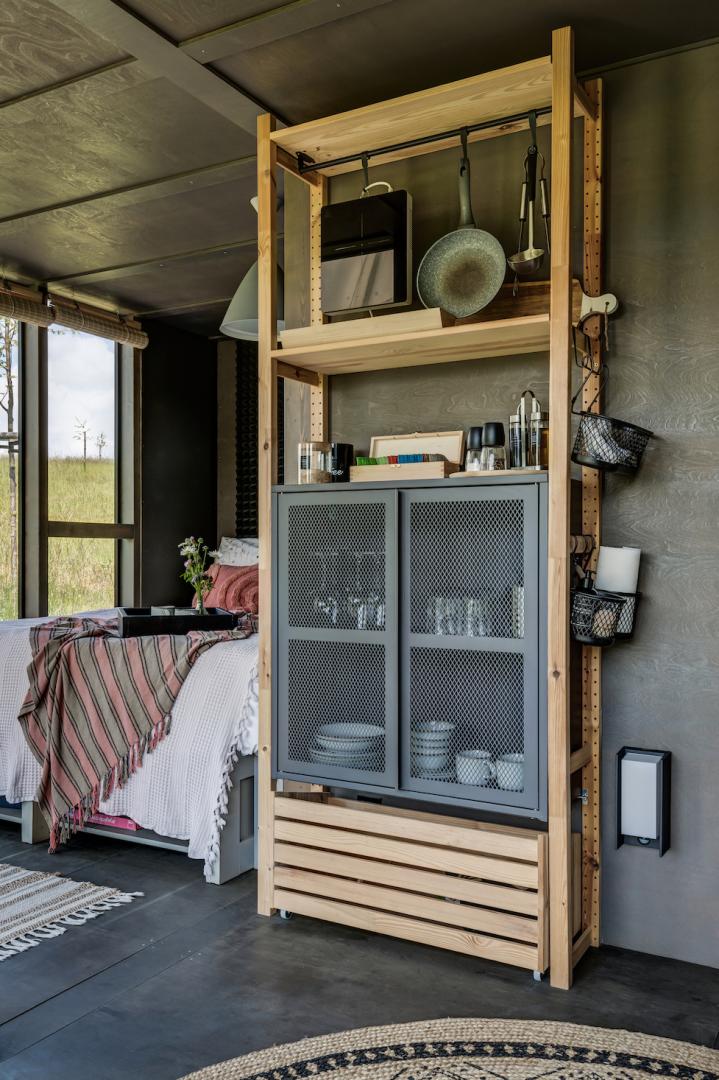 Rooms
Our tips
Homemade breakfast
Great breakfast is the best way to start the day. You'll find the breakfast box by the door in the morning and we believe you'll really enjoy it.
Stylish comfort
Switch the bed for the renovated Kropáček-Koželka armchair, an example of the Czechoslovak design from the 1950s, or sit by the large window with comfy cushions and plaids, enticing you to relax.
Digital detox
Read one of the Knihobot books you might remember from your childhood or youth. Have fun with the board games and listen to your favourite songs with the Marshall speaker.
Picking mushrooms
Boots, a basket and a LesHoubeles knife for picking mushrooms are ready for those who love this activity. And to make sure you'll find something, ask the owners for a tip for their secret place.
Fridge full of goodies
You definitely won't starve here. Find the homemade goodies in the fridge and the supply of wine or Prosecco.
Grandmother's Valley
If you want to take a trip, visit Česká Skalice and walk through the beautiful Grandmother's Valley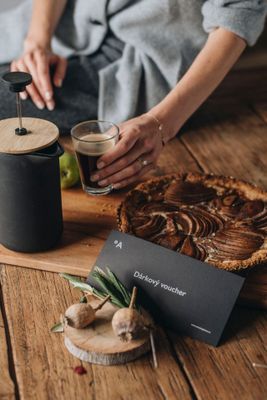 Gift tip.
Give your loved ones an adventure in one of more than 300 amazing places by purchasing a luxurious voucher. The voucher can then be used to pay for your booking.
Vouchers offer
---
---