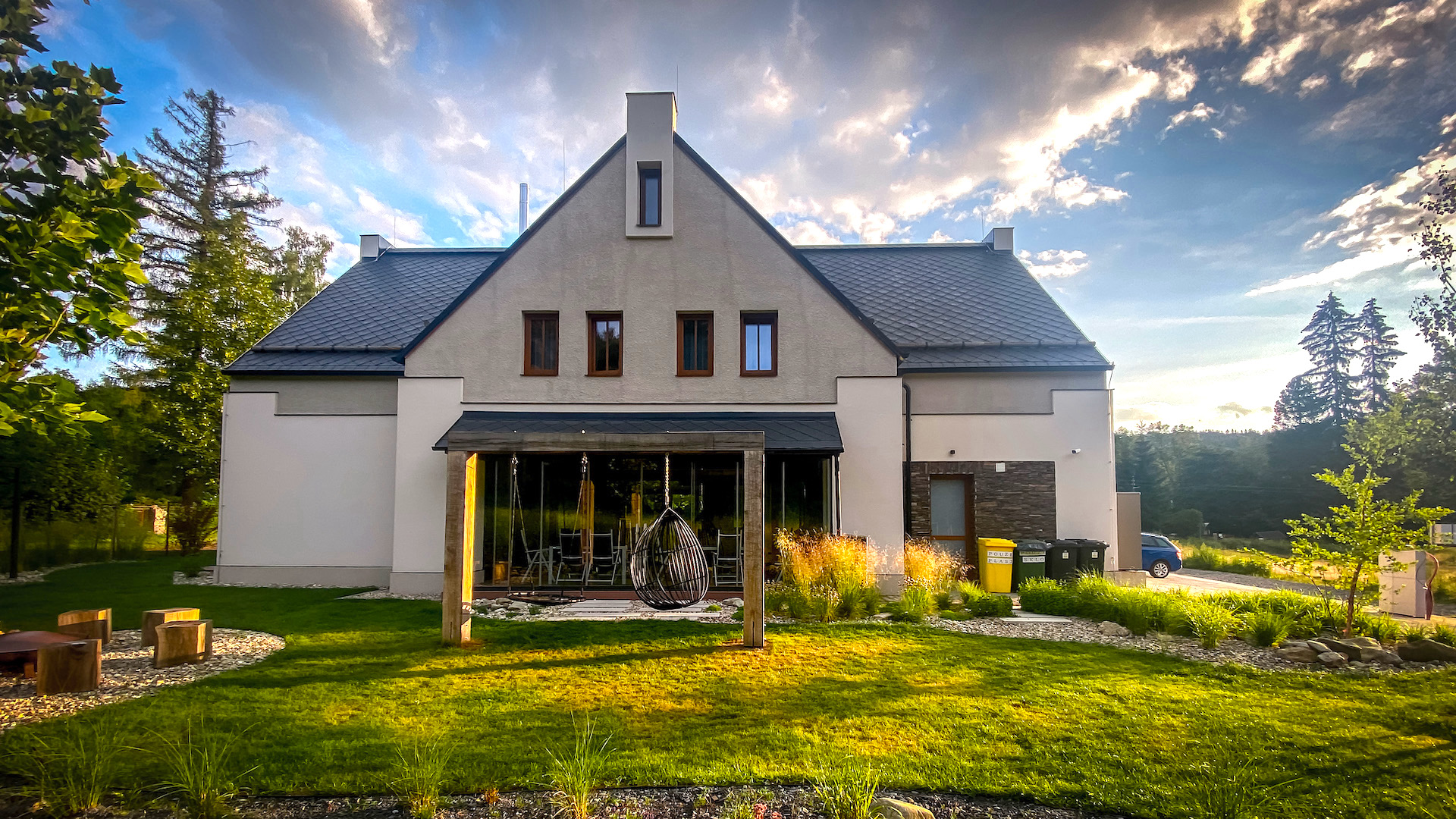 Apartment
•
Malá Morávka, Česko
Vila Rasola
Reservation
Pick your dates and number of guests
---
---
---
We will confirm the booking
~ 3h
reaction of the owner
---
Imagine yourself in the middle of the beautiful Jeseníky Mountains, in a villa that still smells new and fresh, in a state of total calm a relaxation. This magical place, surrounded by forests and at one with nature, is the perfect place to gather with family or friends and to enjoy an escape from the everyday.
The villa can welcome up to 20 guests across three apartments - Petronela, Sophia and Stela - named after the owners' daughters. Each apartment offers its own private bathroom, a fully equipped kitchen and a living room.
Read more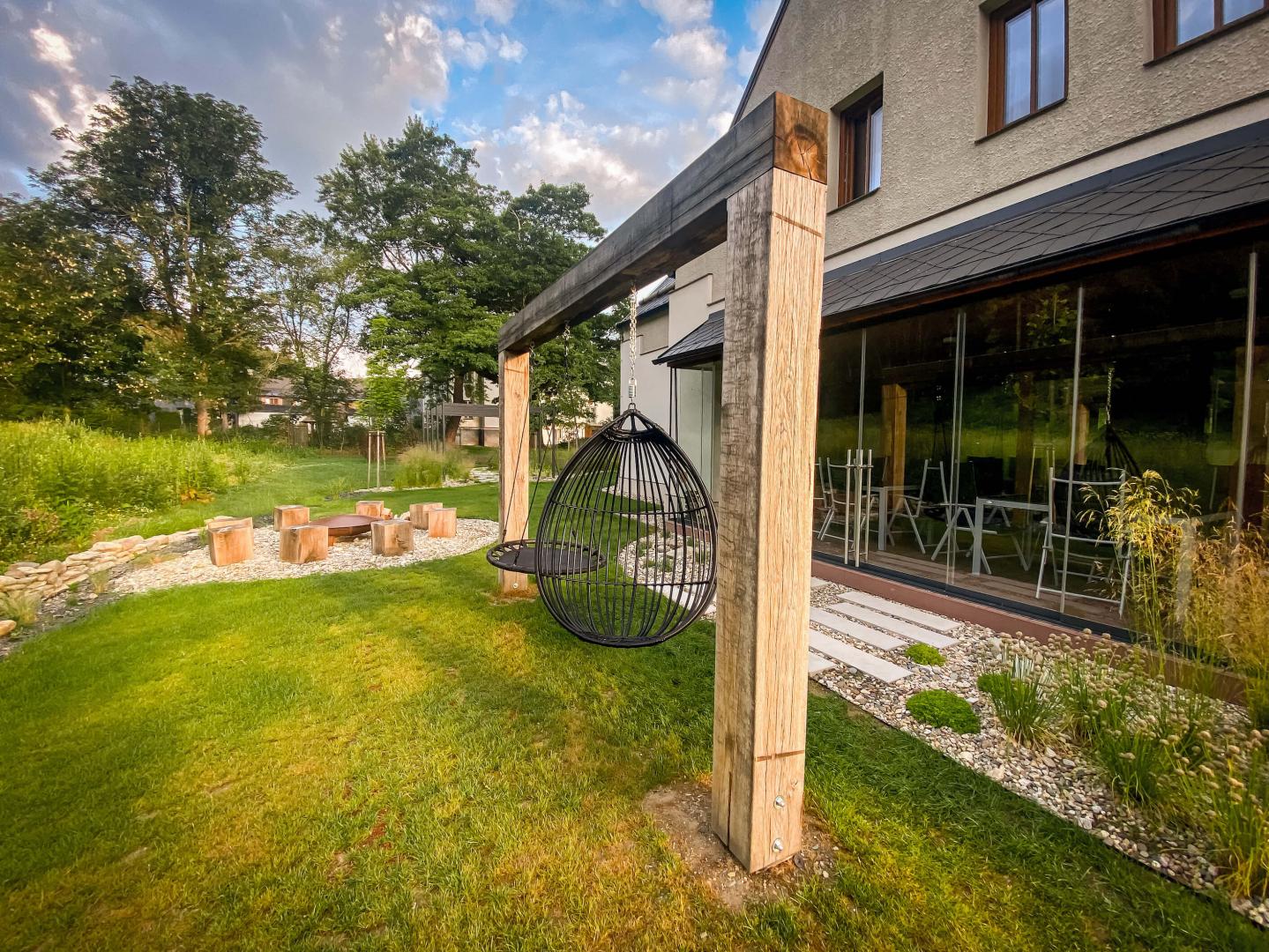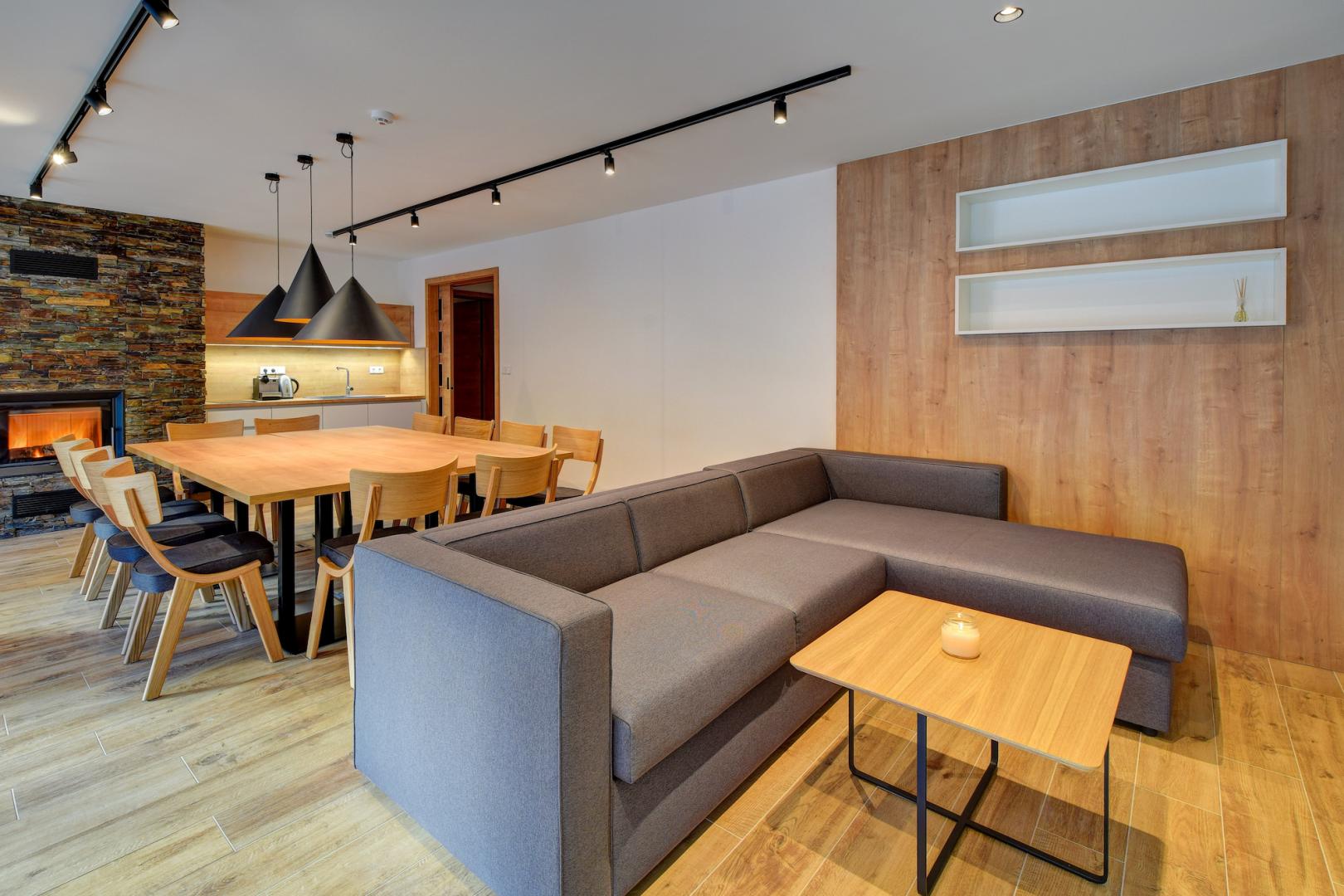 Rooms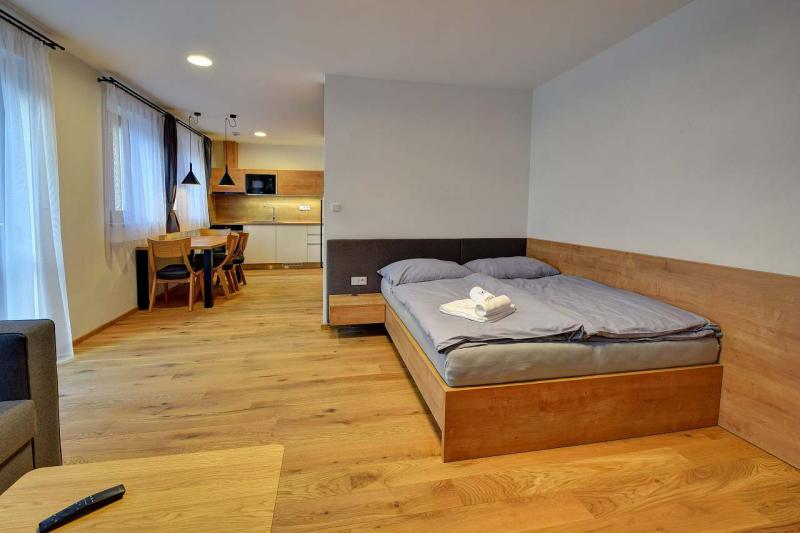 Apartment Petronela
Max. 4 guests
Our tips
Fireplace, terrace, large common room
Gathering space everywhere - Vila Rasola is simply made for spending time together. And you can look forward to a wine bar, where you can sample to your heart's delight.
Straight to the sauna
After a day of hiking through the mountains or zipping down the slopes, the beautiful, soothingly scented and spacious sauna will let you rest and recharge.
Ski-in ski-out
The slopes are so close, all you need to do is buckle up your ski boots, strap on your skis and out you go!
Just an apartment? Or the whole villa?
Whatever suits your needs best. You can have the whole villa for yourselves or just a single, perfectly equipped apartment.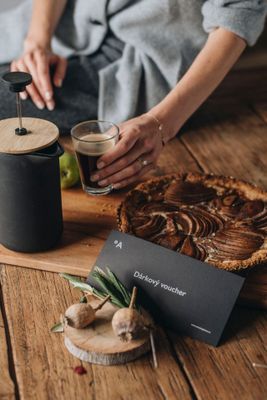 Gift tip.
Give your loved ones an adventure in one of more than 300 amazing places by purchasing a luxurious voucher. The voucher can then be used to pay for your booking.
Vouchers offer
---
---