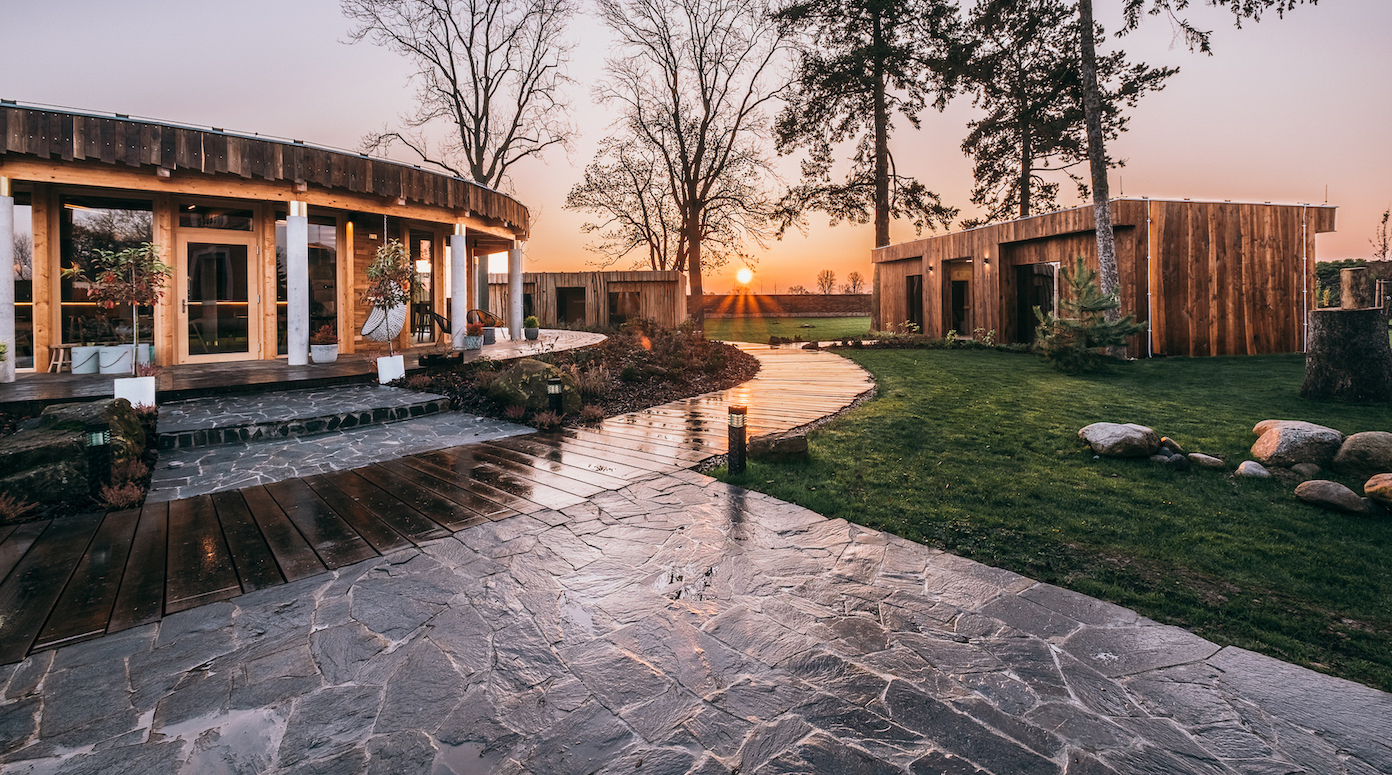 Hotel
•
Hradec Králové, Česko
SALORI saunová zahrada
Reservation
Pick your dates and number of guests
---
---
---
We will confirm the booking
~ 3h
reaction of the owner
---
A place where you can escape for a while. Stop. Breathe in. SALORI, the sauna garden that speaks to all the senses, can be found among the fields, just a stone throw's away from Hradec Králové. Outdoor saunas with a view of the garden, a cooling lake, relaxation zones, as well as a restaurant, café and a private garden. This place has been thought out to the very last detail. No wonder people like to come back here.
SALORI is not only a refuge from the everyday hustle and bustle, but also a unique experience. Each sauna is dedicated to one of the senses. The "hearing" sauna lets you listen to the calming tones of music therapy; the "aroma" sauna will elate you with the scents of herbs, flowers and trees; you'll mix your own peeling in the "touch" sauna and the "view" sauna will offer the most beautiful view of the lake and the garden. You'll also find a ceremonial sauna where experienced sauna masters take you through the sauna ceremonies.
Read more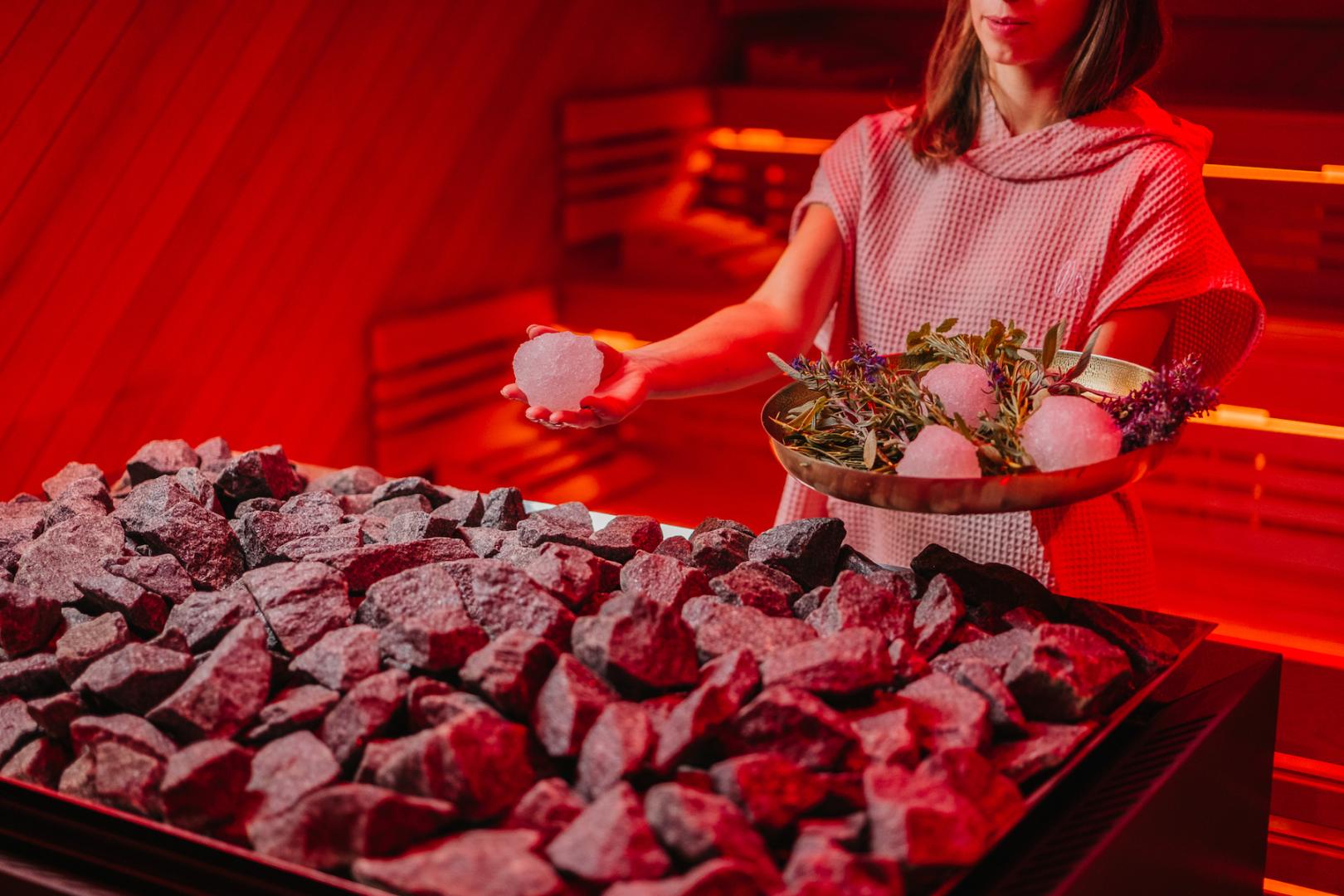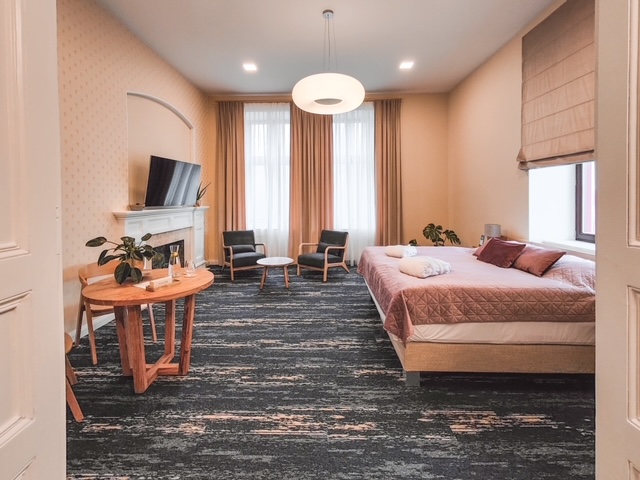 Rooms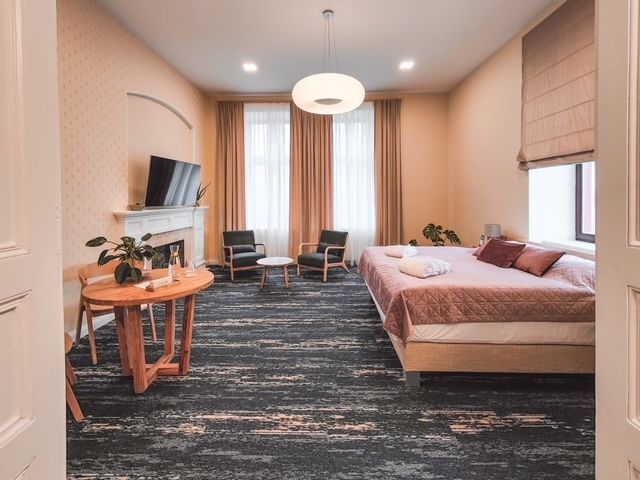 Above Meadow
Max. 2 guests
Our tips
The food is great
The local kitchen respects the seasons and all the ingredients they work with. They love cooking with ingredients found in the local nature. Such as a cake made of tree needles.
A place full of experiences
When you have sweated all your worries out, have a massage or do some yoga. Enjoy your favourite coffee or a glass of the best wine from Bohemian and Moravian vineyards.
A private garden
If you want complete privacy, there is a private garden with a private sauna, a hot tub and a pool. An ideal getaway, whether you are planning a romantic weekend for two or want to enjoy a "different party" with your friends.
Family happiness
You'll feel at home as soon as you walk in. The atmosphere is easy-going and friendly thanks to the staff and owners.
An oasis of peace
You'll find yourselves in the zen as soon as you enter. The owners prefer a smaller capacity in a larger space so you'll always find peace and privacy.
Surrounded by nature
From the sauna to the hammock in a bathrobe. The area also offers two relaxation meadows where time passes a bit slower.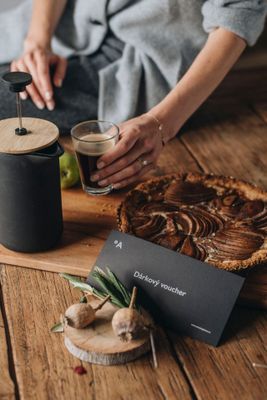 Gift tip.
Give your loved ones an adventure in one of more than 300 amazing places by purchasing a luxurious voucher. The voucher can then be used to pay for your booking.
Vouchers offer
---
---