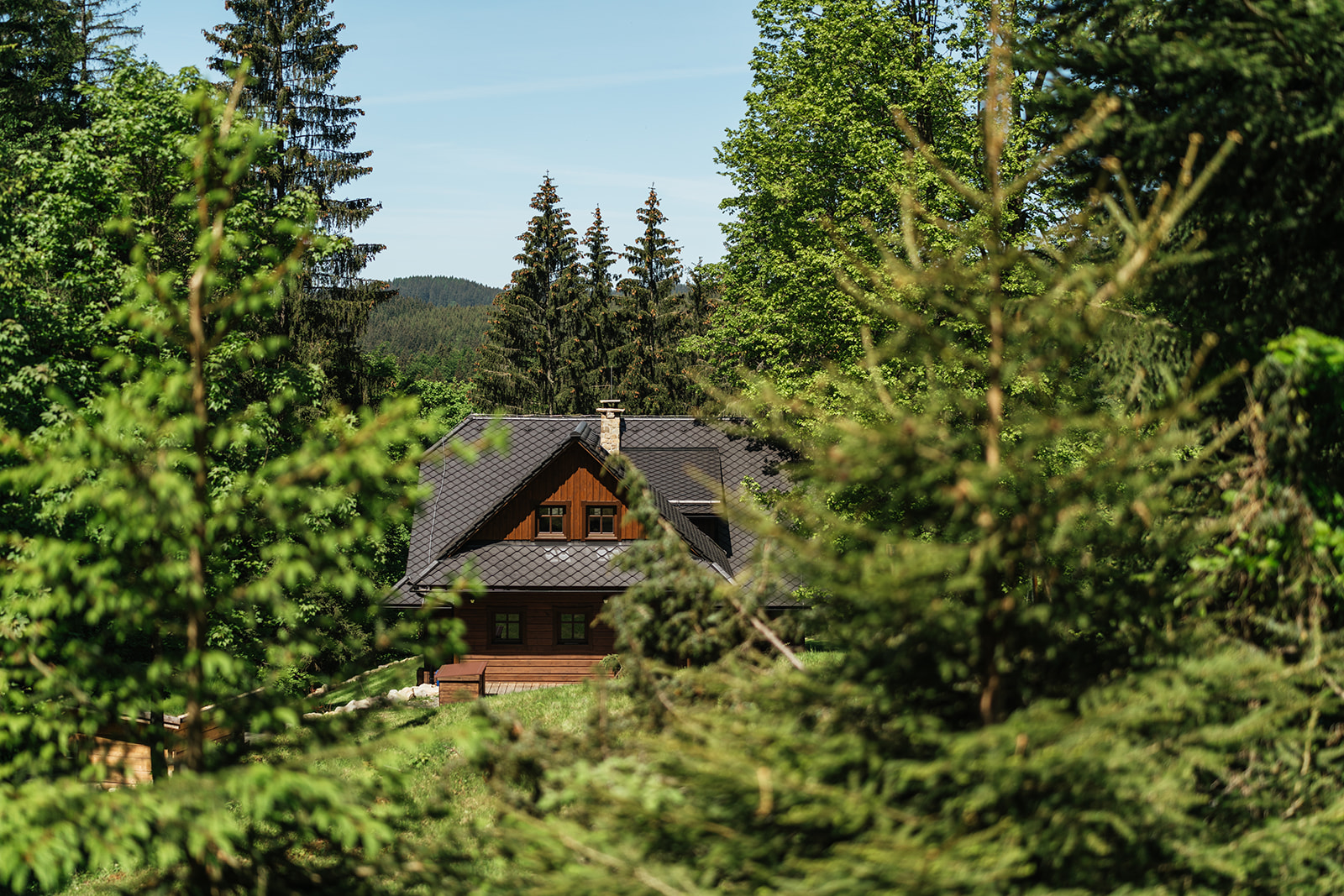 Timbered Cottage
•
Velké Karlovice , Česko
Roubenky Na Dupačce
Reservation
Pick your dates and number of guests
---
---
---
---
On a hill below a forest and the peak of Dupačka, you will find two dreamy timbered cottages, waiting for your visit. There have always been cottages there, just like the centuries-old trees around them. The impressive trees will welcome you; the timbered cottages are brand new.
You will hardly find such a generous space, inside or outside. Each of the cottages has six bedrooms and you can come with up to twenty friends or a large family. Each bedroom has an en-suite bathroom. A washing machine and a dryer are also provided.
Read more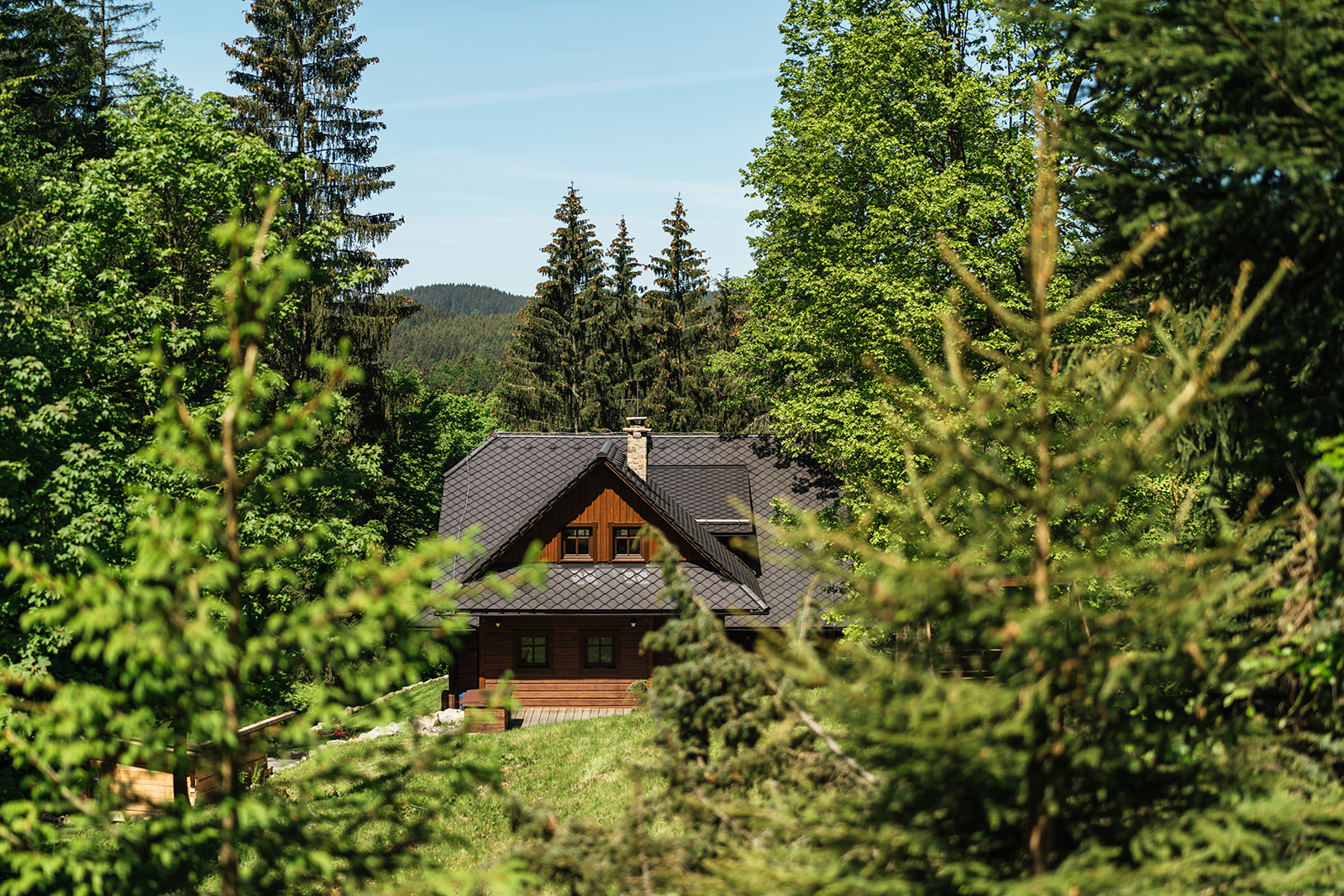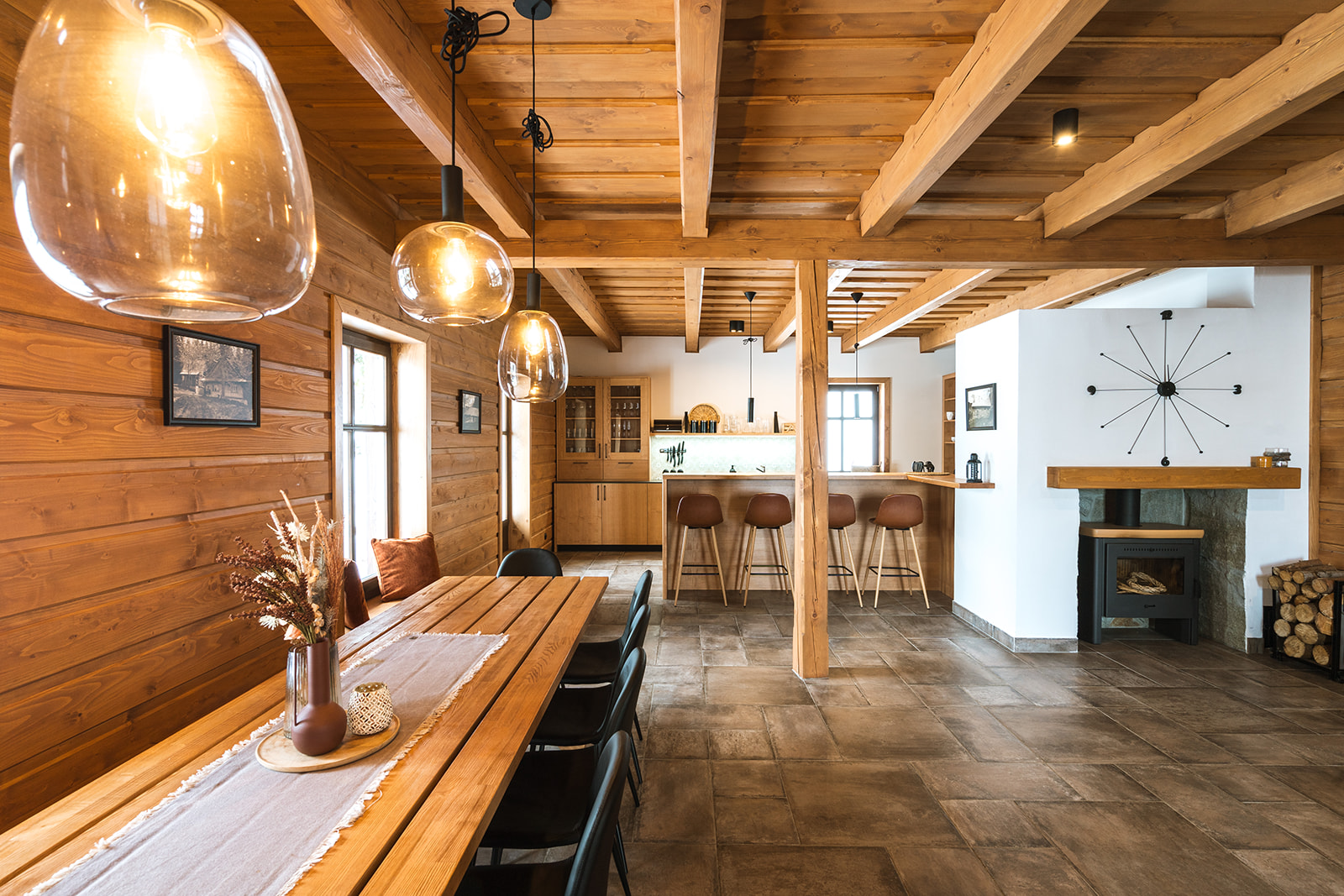 Rooms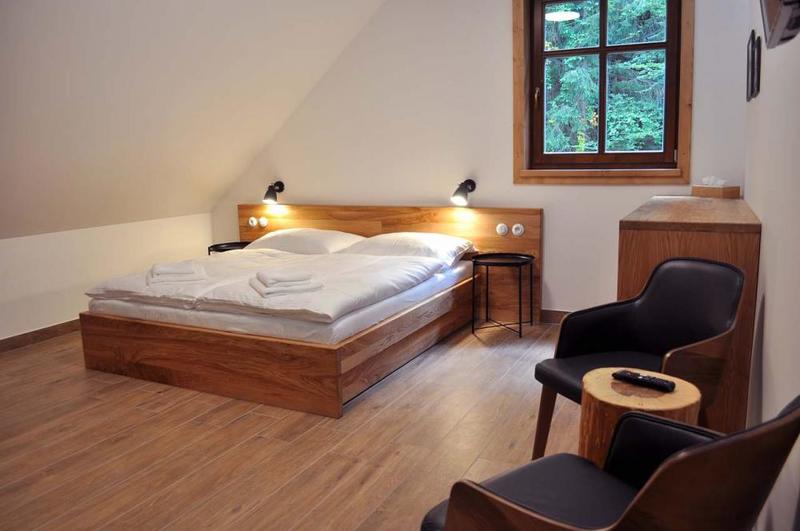 Lower Cottage
Max. 19 guests
Our tips
Traditional construction methods
The timbered cottages are new but they were built in a traditional way, using local fir wood from the Beskids protected landscape area. Quality products from wood definitely rule this place thanks to the owner, Iva, for whom wood is a life's mission.
The best holiday destination
Velké Karlovice is in the Beskids protected landscape area. It is great for hiking or cycling in the summer. In winter, skiers will appreciate the groomed ski slopes in the area, let alone the cross-country trails! Thermal pools, a golf course, tennis courts: Velké Karlovice has all of that.
Team building and corporate events
It's a great idea to come here with colleagues. You'll find a space for joint meetings and activities, as well as enough privacy, and those are the best conditions for corporate events.
Slovakia over the hill
Literally. If you'd like to visit the neighbours, have some great sheep cheese or hike the Slovak hills, you can get on a trail right at the cottage.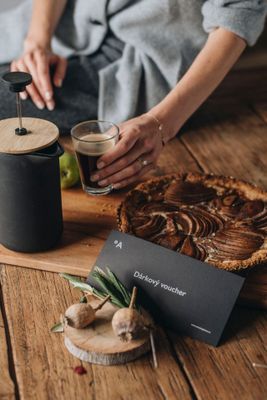 Gift tip.
Give your loved ones an adventure in one of more than 300 amazing places by purchasing a luxurious voucher. The voucher can then be used to pay for your booking.
Vouchers offer
---
---