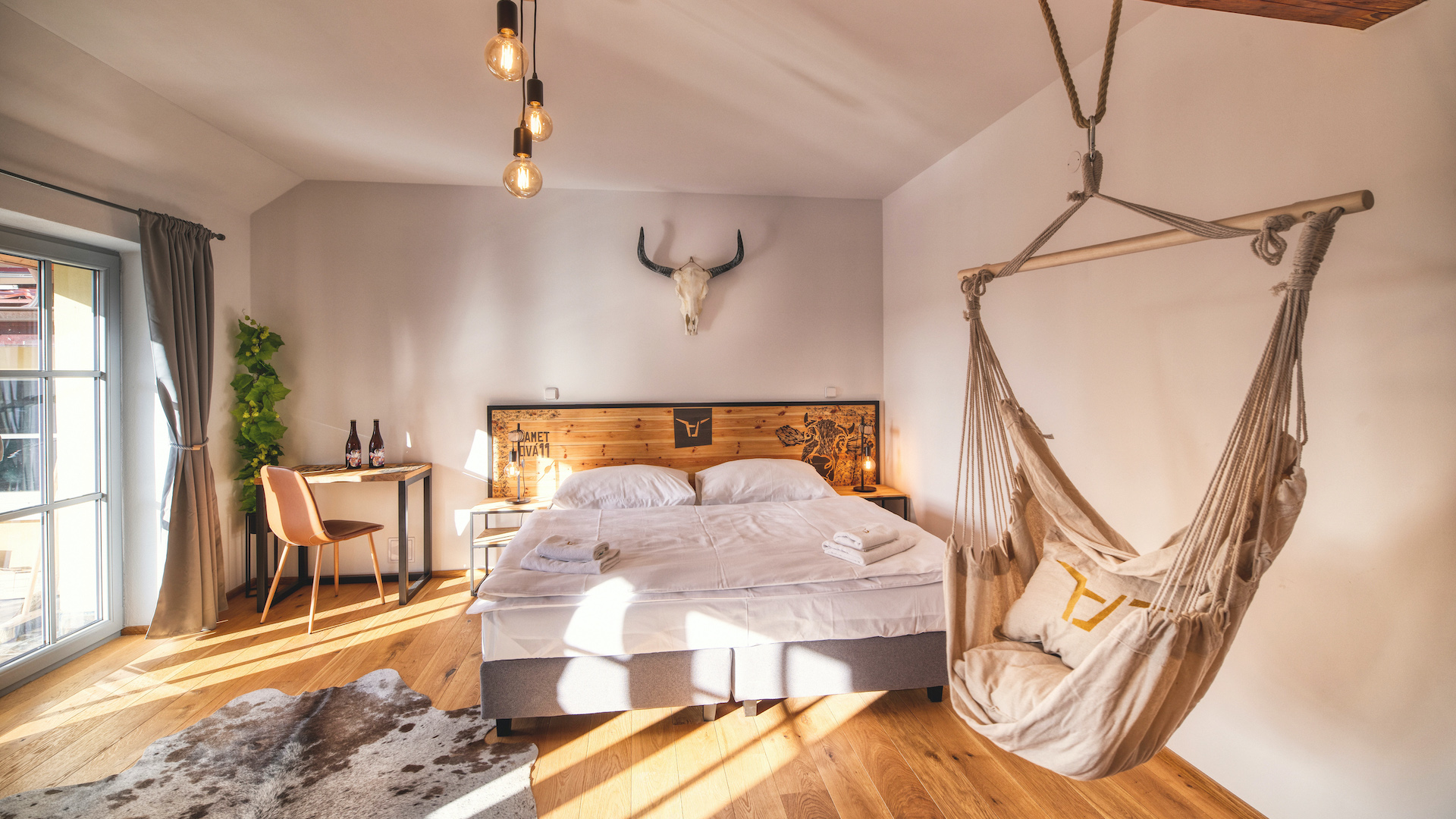 Reservation
Pick your dates and number of guests
---
---
---
---
A truly unique hotel concept – the Beer Hotel Zlatá Kráva.This is the first beer hotel in the Czech Republic, and having been there ourselves, we can confirmthat it truly is one-of-a-kind. It was only a matter of time before someone created a space dedicated toenjoying and being around beer. Everything follows this them – the hotel is located near a brewery,guests can visit its famous beer spa, and to top it all off, each room has its very own tap. In short, ifyou like good beer, fresh industrial design, luxurious wellness and the smell of malt, there is no betterplace for you.
Read more
Winner of the 2021 Hotels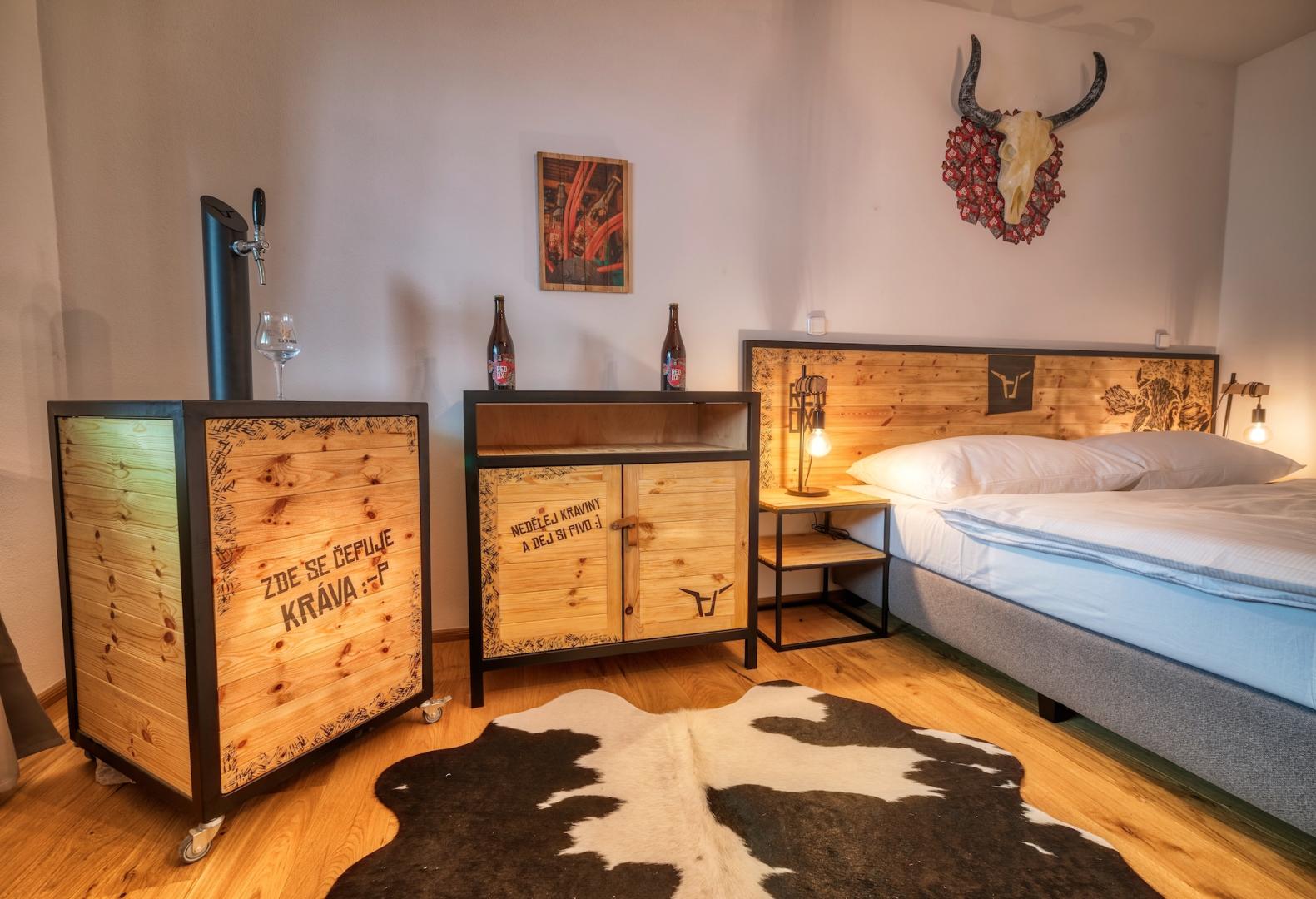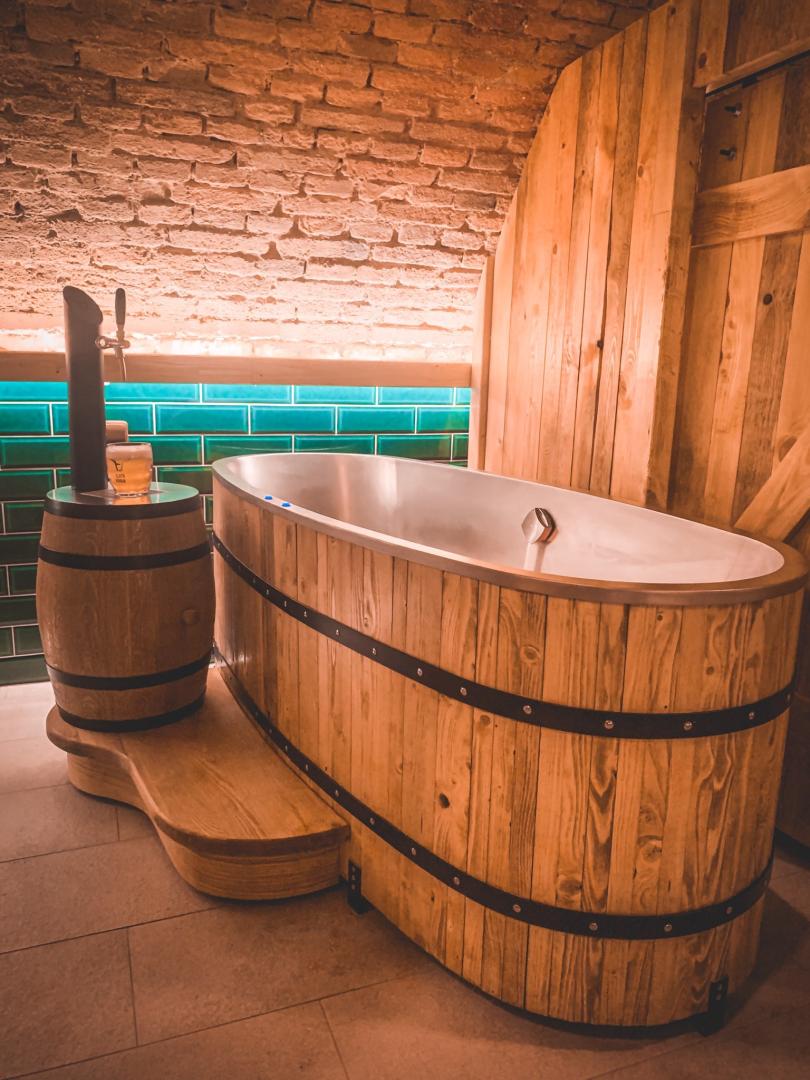 Rooms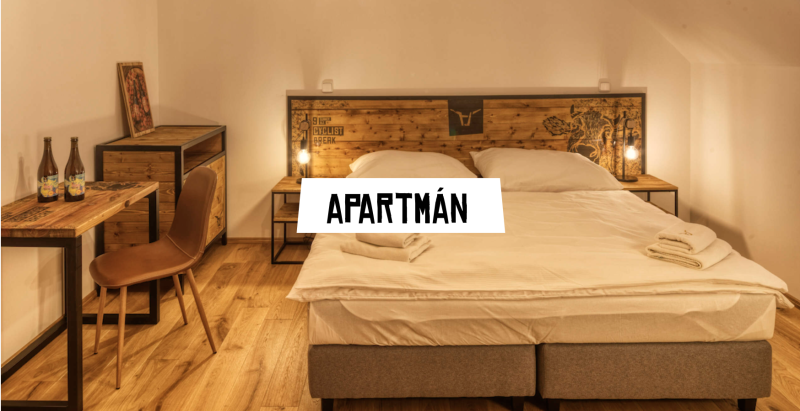 23 | Cyclist break
Max. 4 guests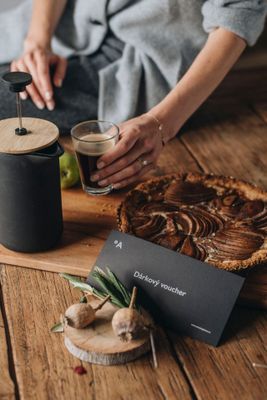 Gift tip.
Give your loved ones an adventure in one of more than 300 amazing places by purchasing a luxurious voucher. The voucher can then be used to pay for your booking.
Vouchers offer
---
---