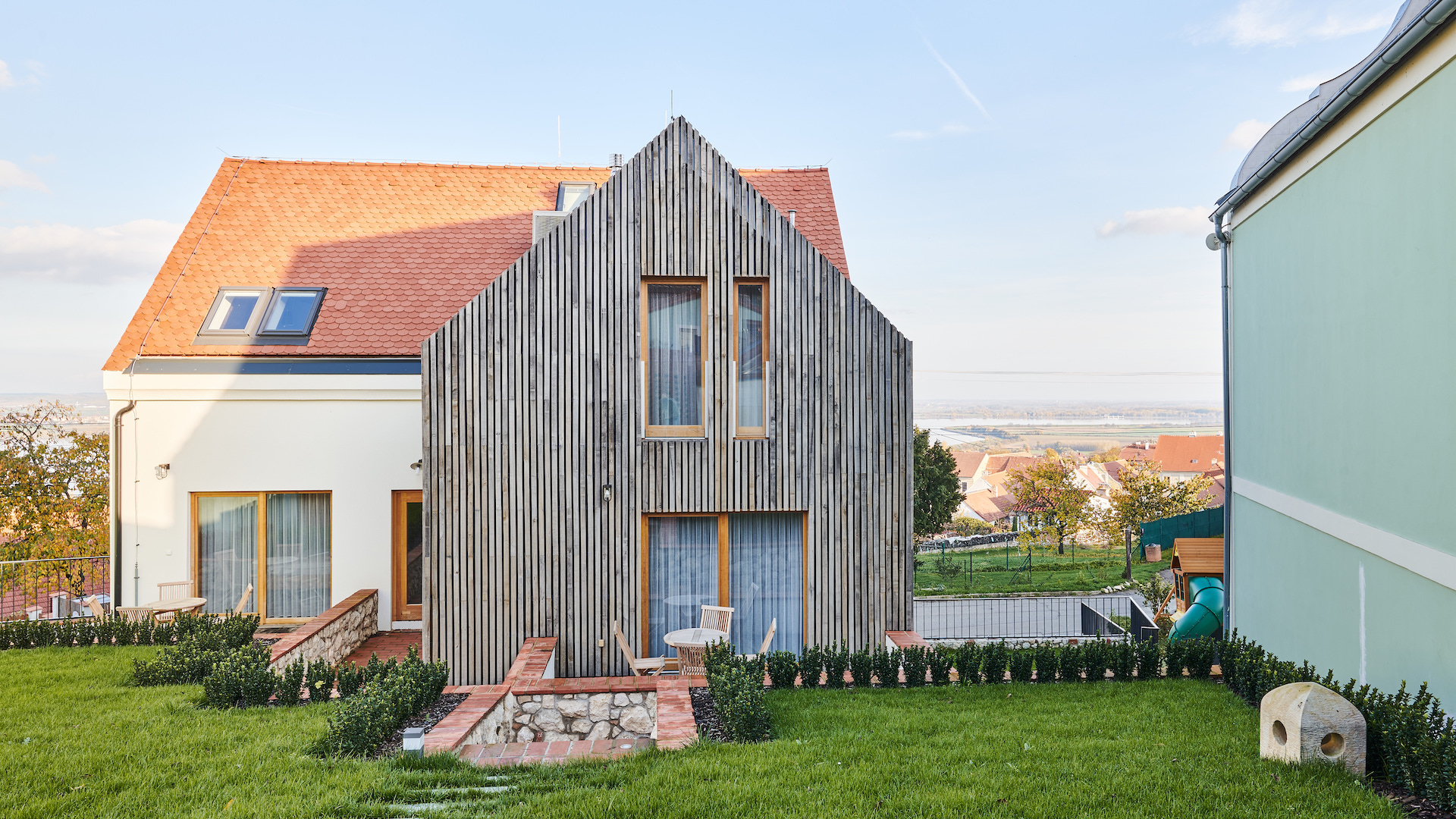 Small Guesthouse
•
Pavlov, Česko
Pohárek Pavlov
Reservation
Pick your dates and number of guests
---
---
---
---
Pohárek is a tasteful, simple, and real building that breathes and lives with its surroundings, contributing to the character of Pavlov while adding something a little different to it. It's full of solid wood, good craftsmanship, and elegant yet simple & clean design. It honors traditions while offering purely contemporary comfort.
This charming place offers the guests tranquility, a large private garden, great food, and a glass of excellent wine. All this with a brilliant view of the Děvičky castle ruins on one side and the Novomlýn reservoir on the other. It's something else entirely.
Read more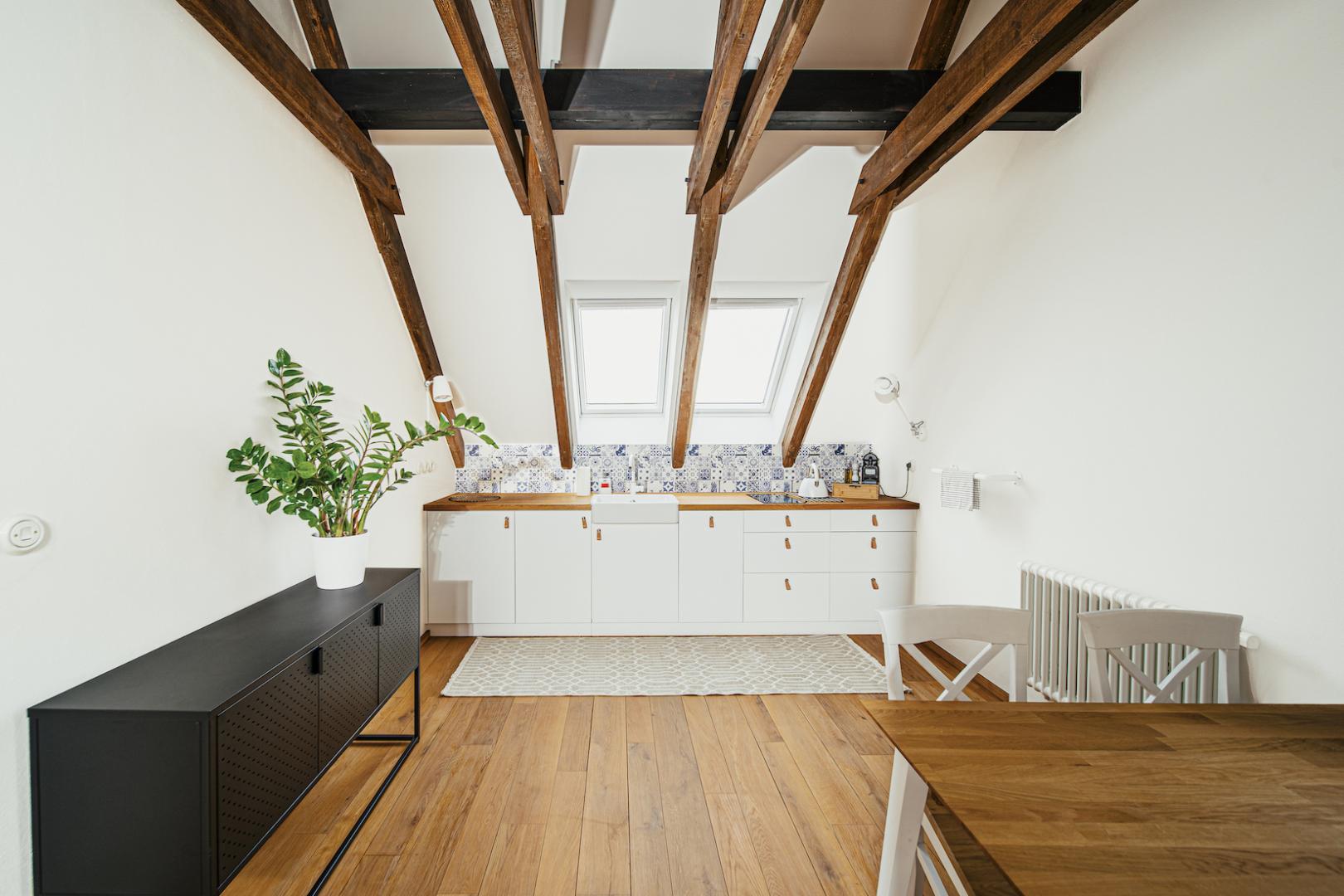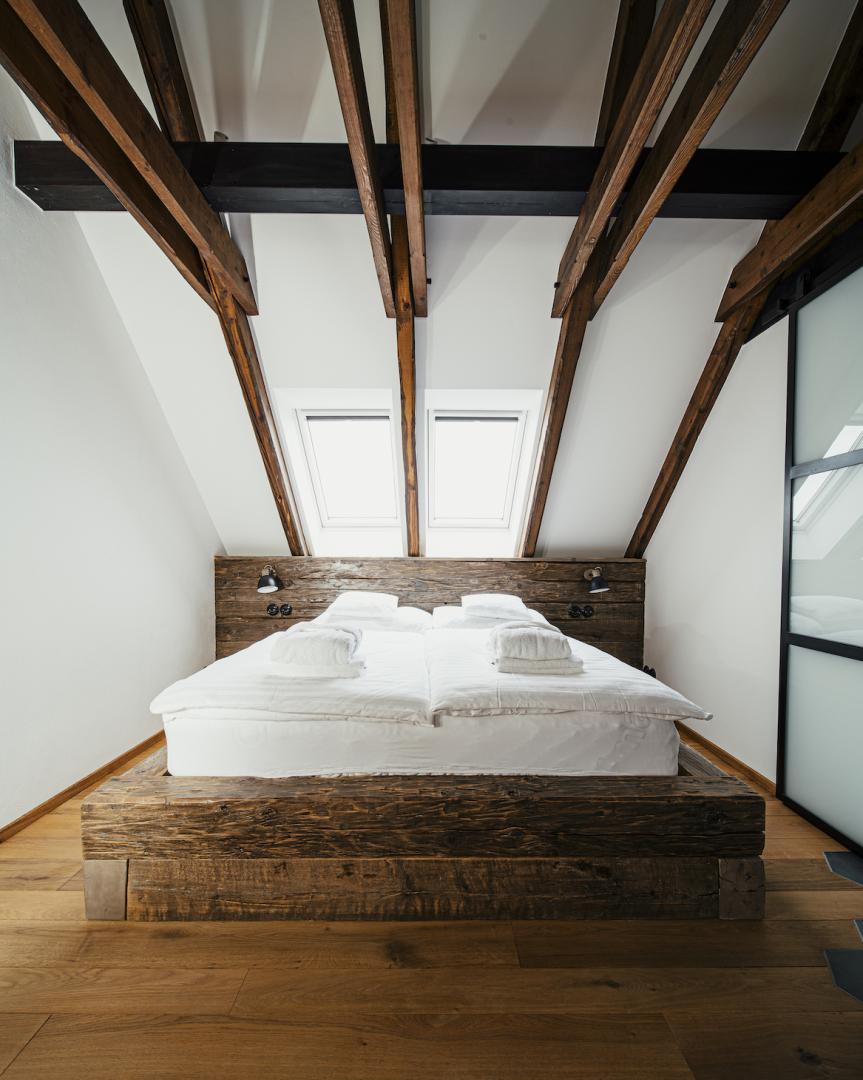 Rooms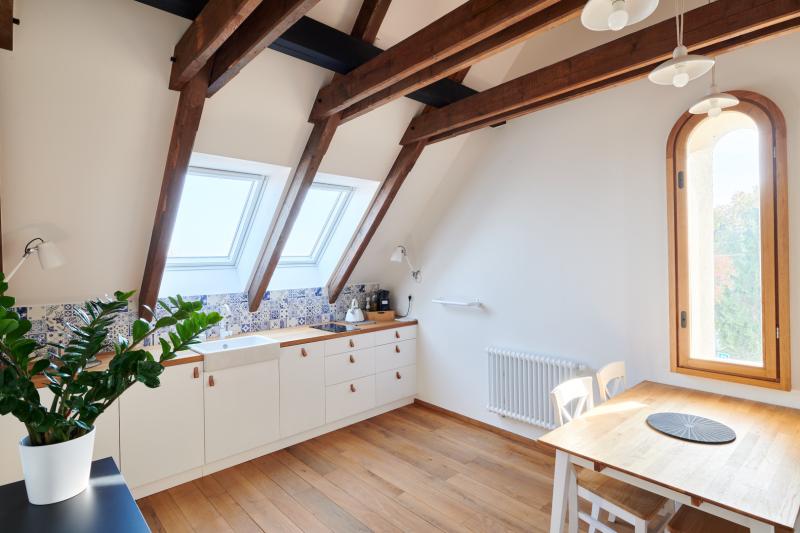 Wooden apartment
Max. 2 guests
Our tips
Have a drink
You will find plenty of fabulous wineries in the area that are definitely worth a visit. Try asking for the Reisten winery, which is a short walk away.
Weddings and parties
Pohárek will be delighted to organize a birthday party, wedding, or corporate event for you. Just ask and pick a suitable date.
An evening with good food
When you get tired and head back to Pohárek, you can look forward to pub classics like the Parisian salad with a bun, homemade smoked meat, and a great Pilsner on tap. Pohárek takes pride in its quality ingredients and homely recipes.
Easy hiking
Maybe the view of Děvičky will tempt you to visit the place. It's not that big of a hike and the view is truly amazing.
Swimwear at the ready
If you get hot in the summer, pack your swimsuit, your towel and head to the Novomlýn reservoir. You can spend the whole day there reading a book.
Great for cyclists
If you arrive in Pohárek with electric bikes, you can charge them there and go on a trip to the surrounding villages.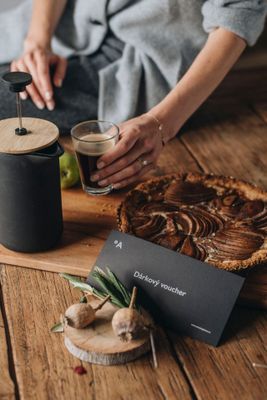 Gift tip.
Give your loved ones an adventure in one of more than 300 amazing places by purchasing a luxurious voucher. The voucher can then be used to pay for your booking.
Vouchers offer
---
---