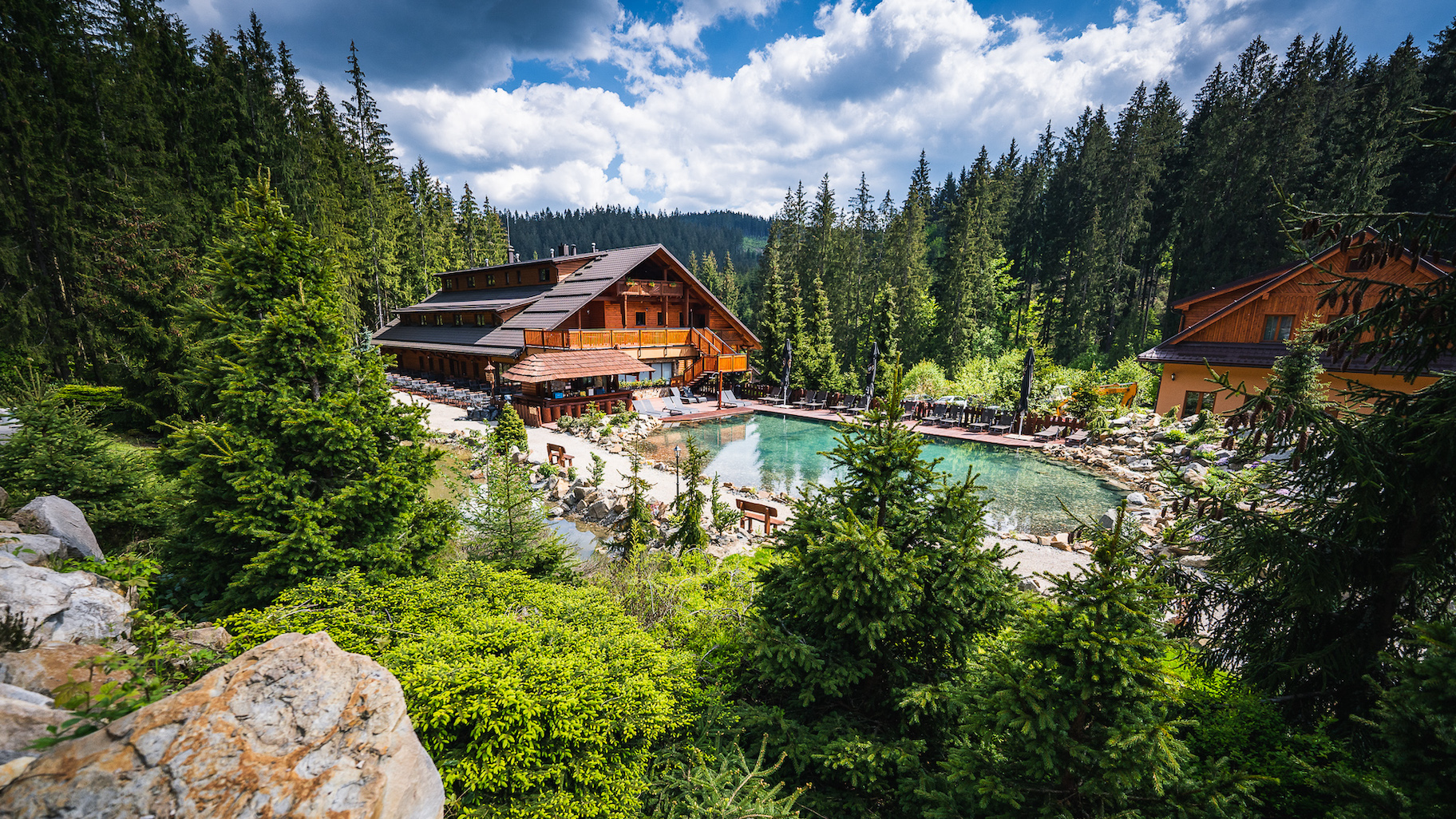 Reservation
Pick your dates and number of guests
---
---
---
---
This gem is surrounded by deep Carpathian woods and pure mountain air. The hotel complex is literally filled with a beautiful garden, full of romantic nooks, lakes and ponds, including those you can swim in.
You can look forward to the sauna world, indoor pool, outdoor swimming lakes, as well as unique attractions, such as the Thermal Park or Tropico Beach. Water and warmth have the upper hand here. Immerse yourselves in the hot tubs and have a drink at one of the five bars.
Read more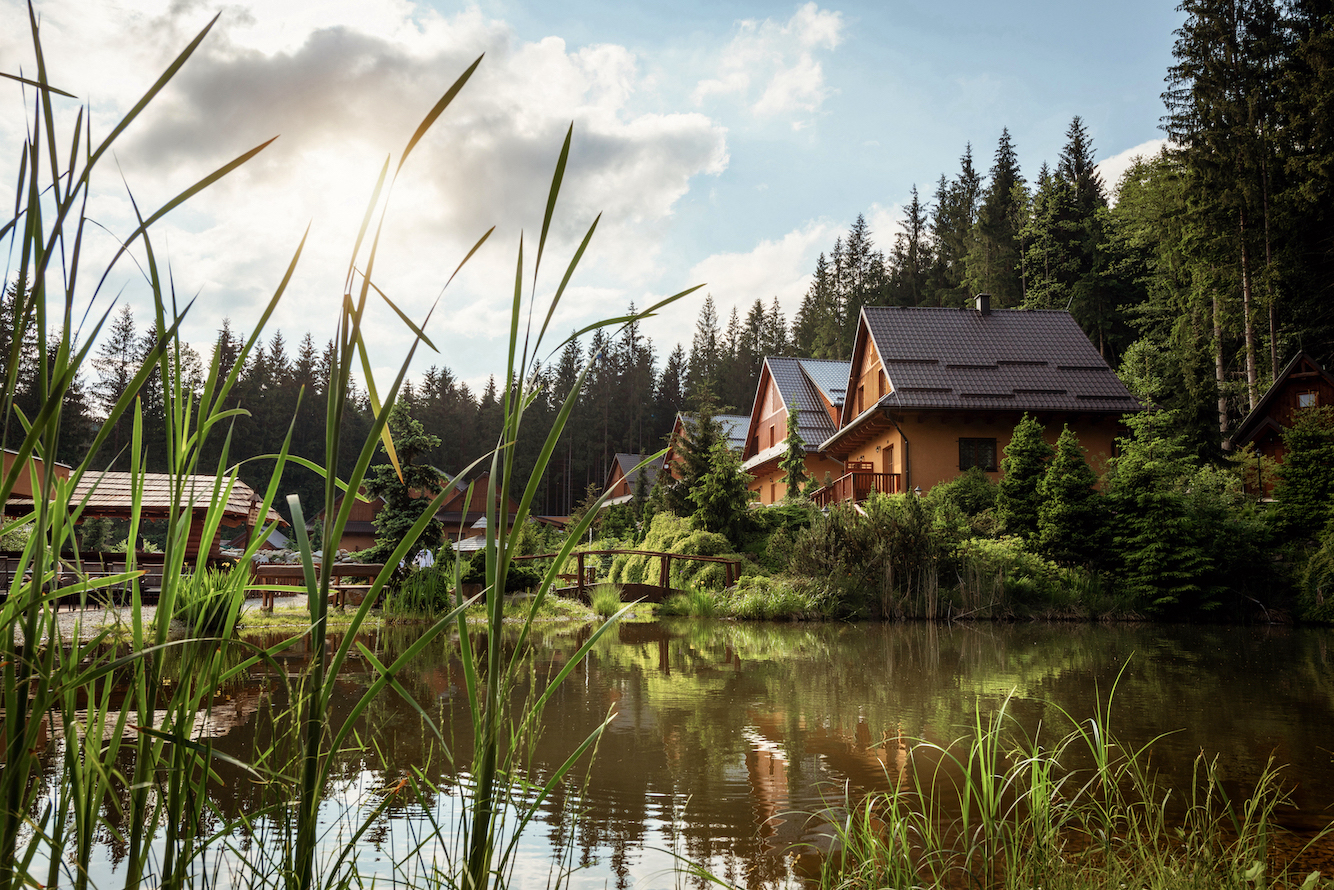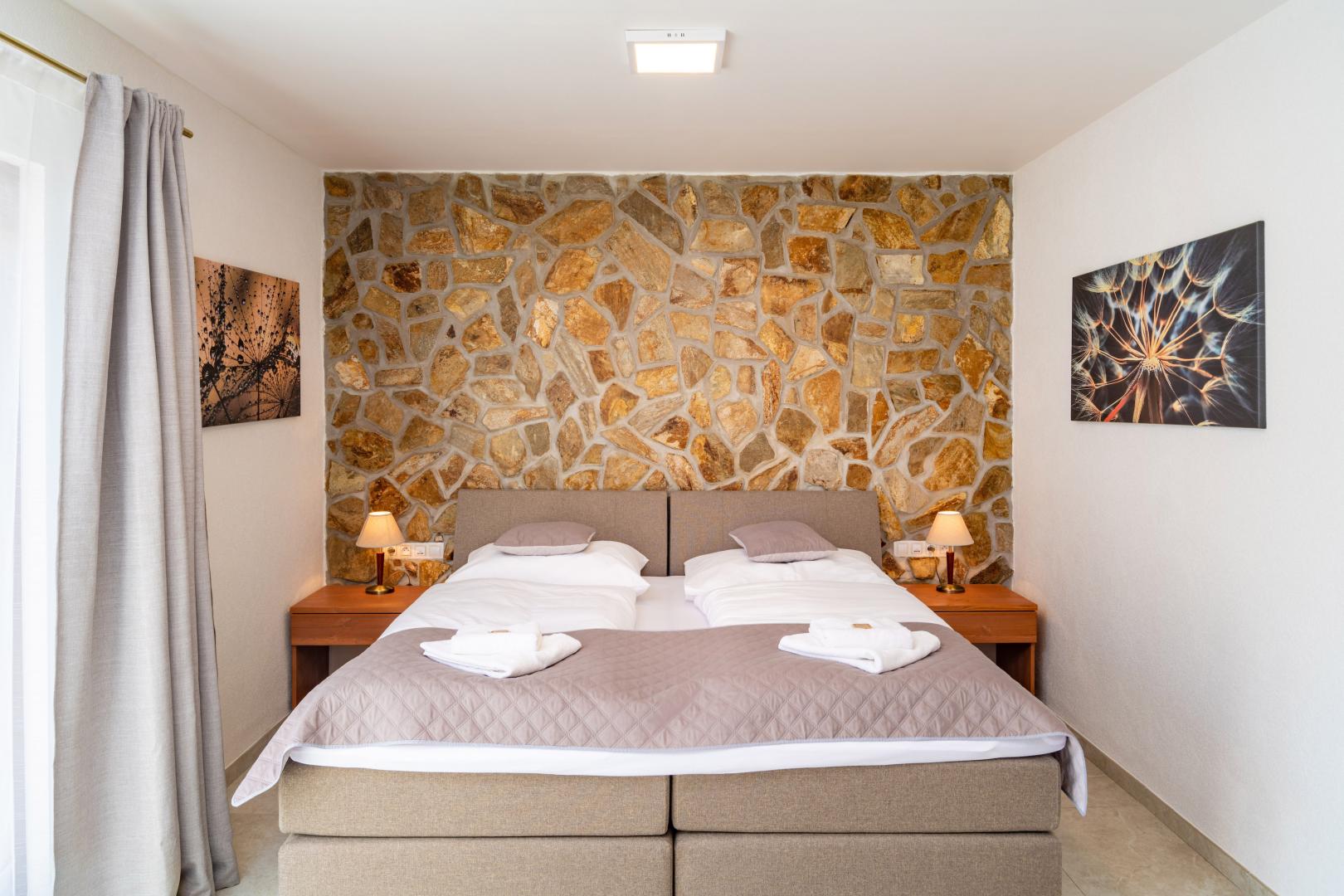 Rooms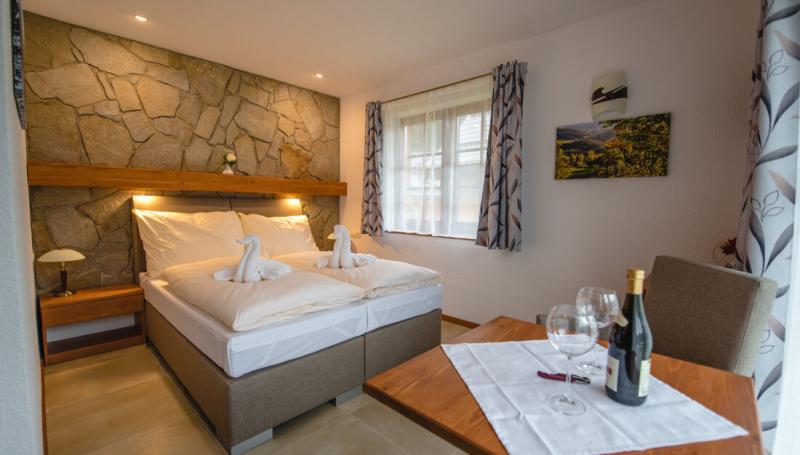 Superior C room
Max. 2 guests
Our tips
The Beskids in the palm of your hand
Ondrášův dvůr is in a great location. You can walk into the woods to pick mushrooms or get on one of the hiking and cycling trails at the hotel. The border with Slovakia is only a few kilometres away, as well as the best ski resort, the cross-country trail, the highest peak of the Beskids or the water reservoir.
The most beautiful wellness centre
You won't know where to relax first: at a massage, in a hot tub, in the sauna, swimming in the heated indoor pool or cooling down in the outdoor biotope lake. Don't forget to visit the Tropic Bar. If you haven't had a holiday by the sea, the bar will make up for it.
Bon appétit
You'll definitely enjoy the food here, traditional Czech cuisine with a modern twist. Have a vitamin bomb in the Fresh Bar or some good rum or wine in the Music Bar.
Garden, greenery and water all around
The soothing sound of water and the rustling trees will wake you up in the morning and put you to sleep at night. The nature here is truly incredible.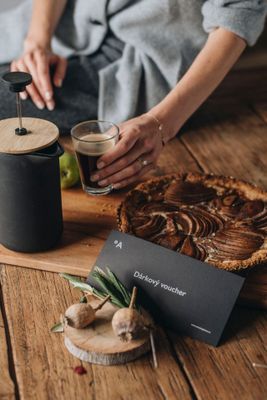 Gift tip.
Give your loved ones an adventure in one of more than 300 amazing places by purchasing a luxurious voucher. The voucher can then be used to pay for your booking.
Vouchers offer
---
---