Reservation
Pick your dates and number of guests
---
---
---
---
This place might be almost in the centre of the capital but you'll feel here as if you were in a wellness hotel somewhere in Austria. The brand-new four-star hotel offers all kinds of sport activities, including tennis courts, two restaurants and a wellness centre.
As soon as you arrive, you'll know this is not your typical Prague hotel. You'll exit Plzeňská Street to an inconspicuous road and soon this hidden area with a new hotel and its nineteen rooms will open in front of you. The most dominant feature of the hotel is the wellness centre with a large biotope lake, completed with several types of sauna, hot tubs and lounge areas that you will definitely love.
Read more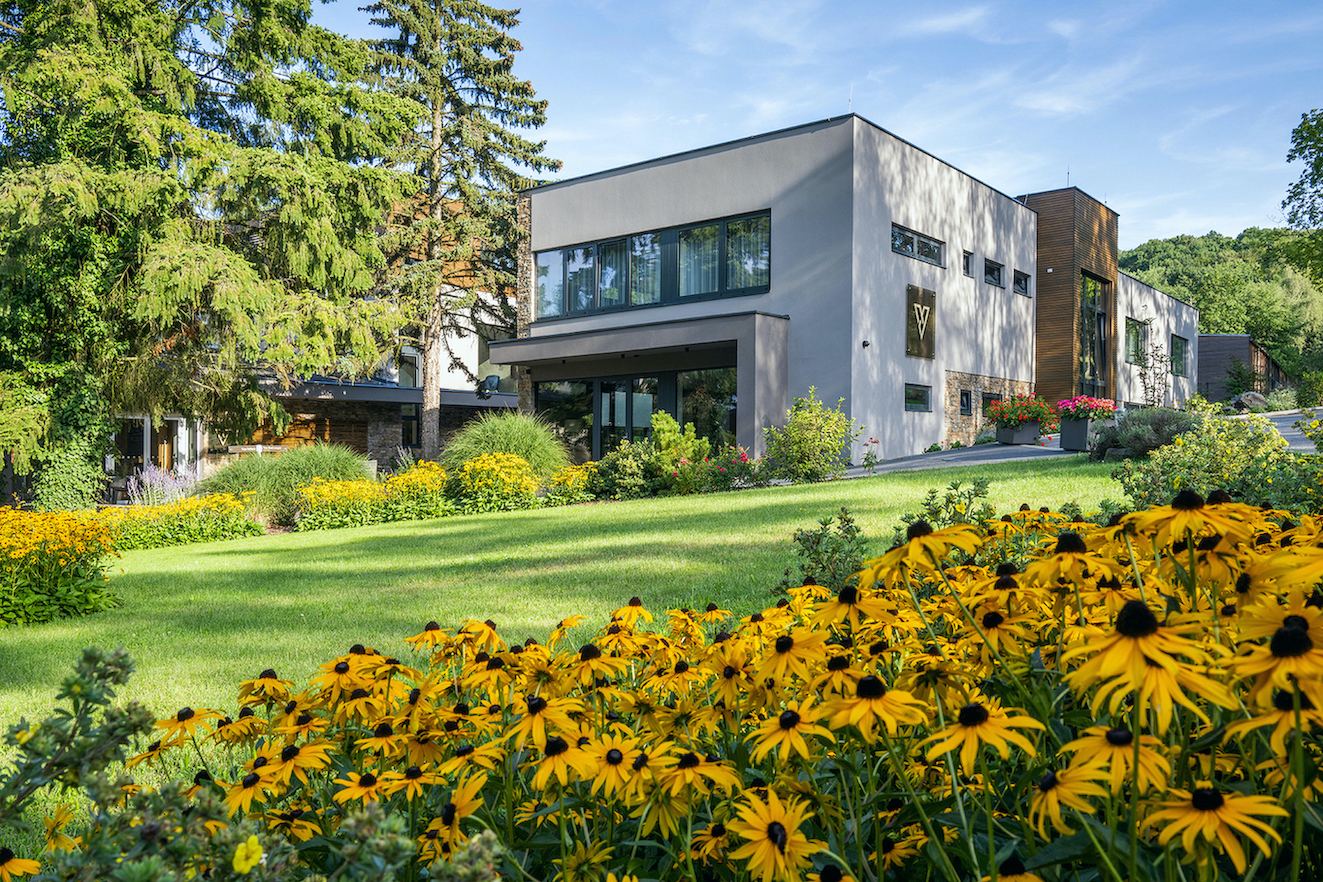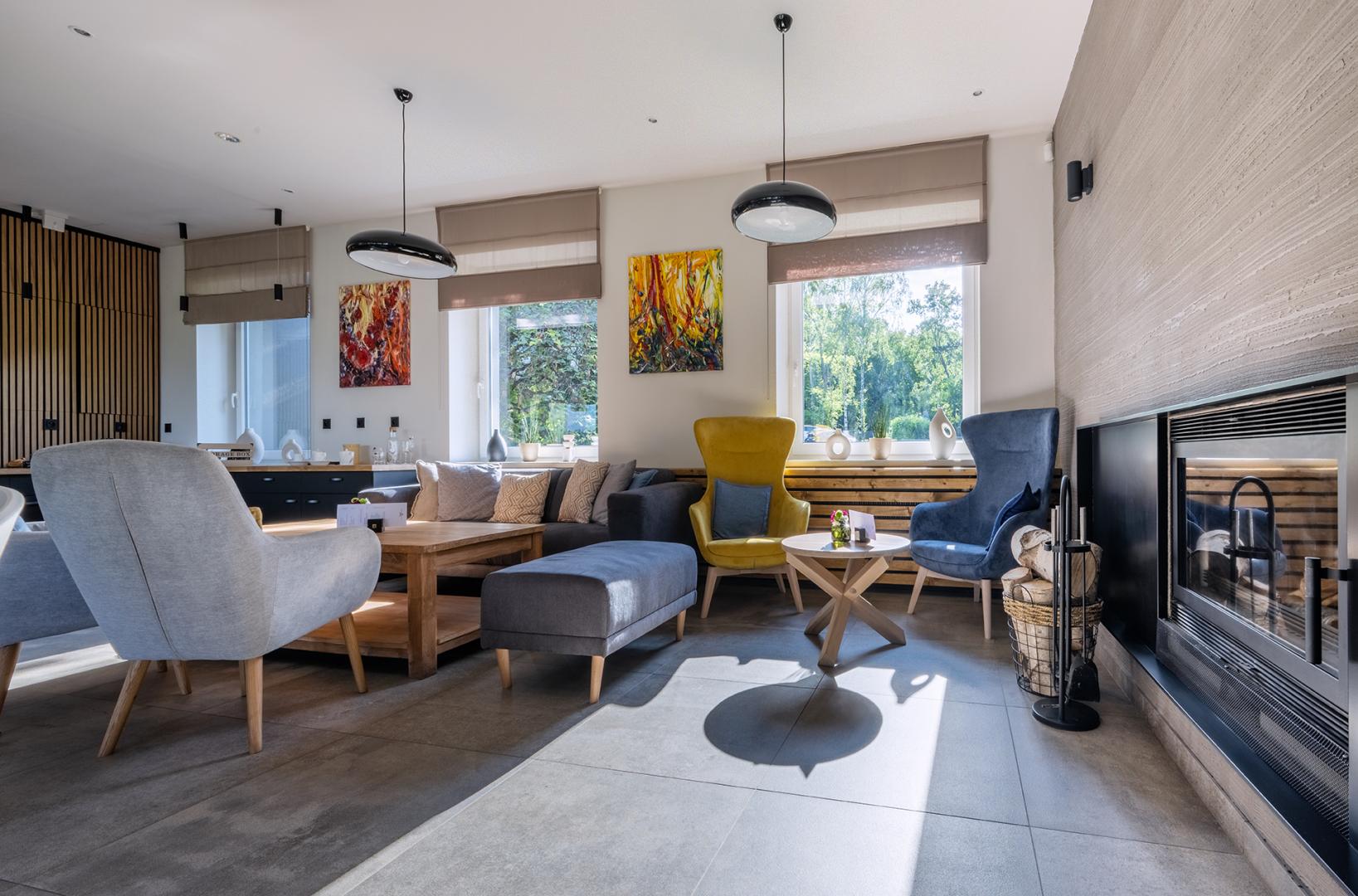 Rooms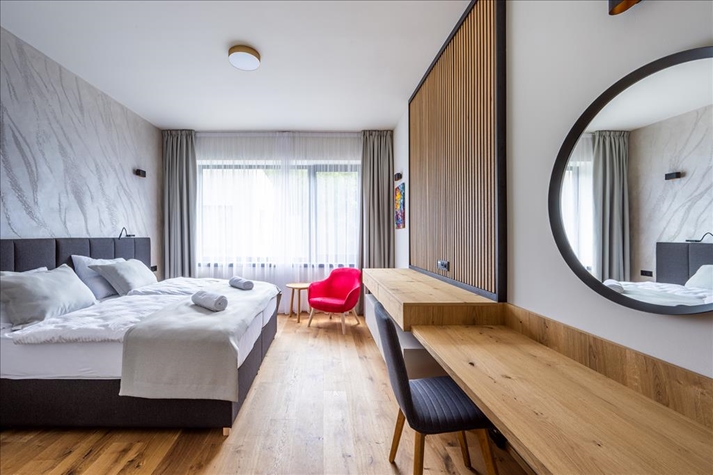 Double Comfort Room with a Shower or Tub
Max. 2 guests
Our tips
Tennis heaven
More active guests have so many opportunities here. We should definitely mention the more than fifteen tennis courts and two covered multi-purpose halls, so you can play in any season.
A dreamy wellness centre
It's hard to find words to describe it, you simply have to see it. You won't find anything like that in Prague. There are several different types of sauna, one of the them with a view of the huge swimming lake, an adjacent garden and many lounges. There's also a large selection of massages and cosmetic services.
Food first
Enjoy your meal on the terrace with a view of the tennis courts or inside; besides the bistro, there's also an adventure cuisine worth a visit. They are doing a great job and we hope they'll continue doing just that.
Prague as one great attraction
There's always something happening in Prague, no matter when you visit. Festivals, concerts, sport events, popular weekend markets that line the resort or thousands of sites that make Prague one of the most popular cities in the world.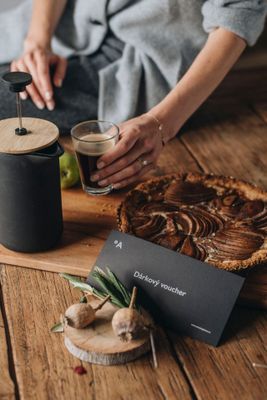 Gift tip.
Give your loved ones an adventure in one of more than 300 amazing places by purchasing a luxurious voucher. The voucher can then be used to pay for your booking.
Vouchers offer
---
---