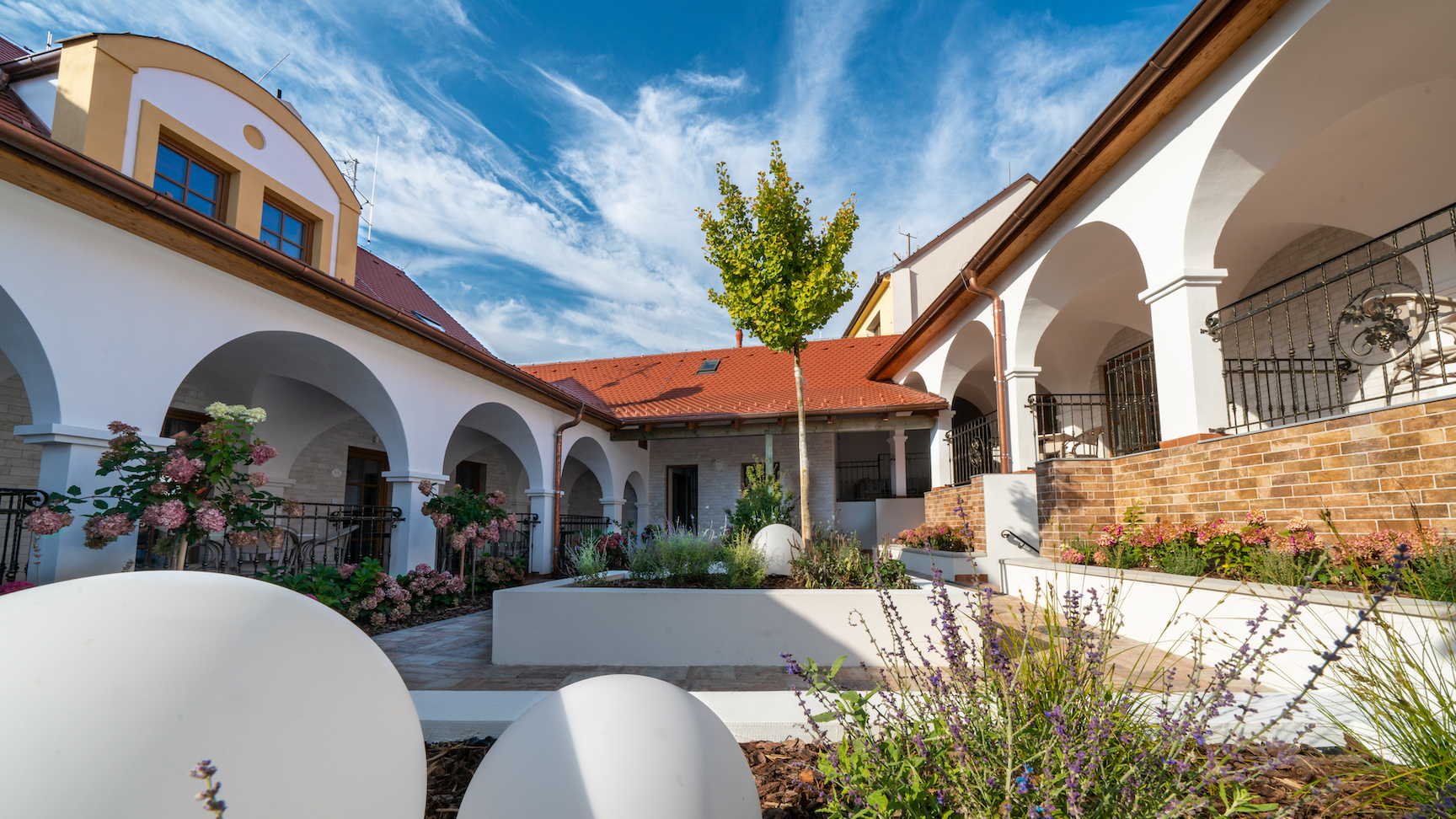 Apartment
•
Archlebov , Česko
Modrá Hortenzie
Reservation
Pick your dates and number of guests
---
---
---
We will confirm the booking
~ 3h
reaction of the owner
---
'Modrá Hortenzie' (blue hydrangea) apartments were built in place of a former farmstead in the picturesque village of Archlebov in the Kyjov region. The beautiful house combines Moravian Slovak roots with modern elements, giving strong impressions. Sit on the terrace with a glass of wine and breathe in. This is what sun, good wine and new adventure smell like.
The apartments are full of colour and you'll find everything you need, whether for a weekend getaway or an extended holiday with the family, including air-conditioning and smart household that provides basically touchless heating and light control. You can also look forward to a beautiful terrace where you can spend warm summer evenings, sipping wine.
Read more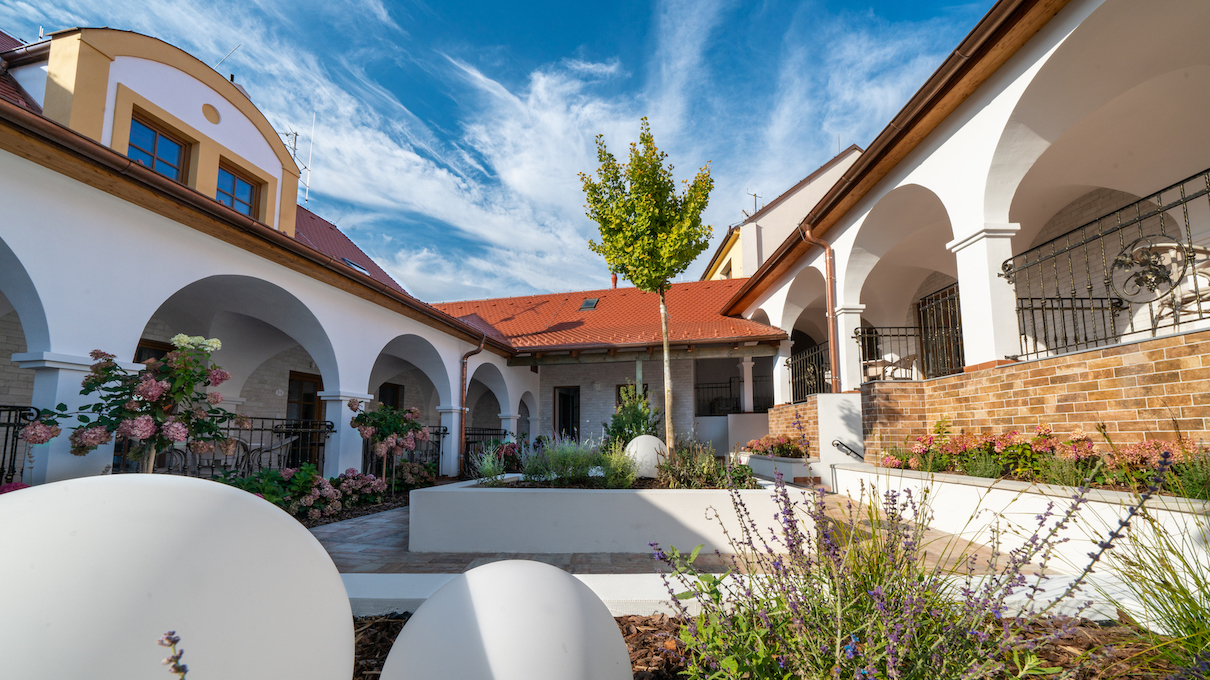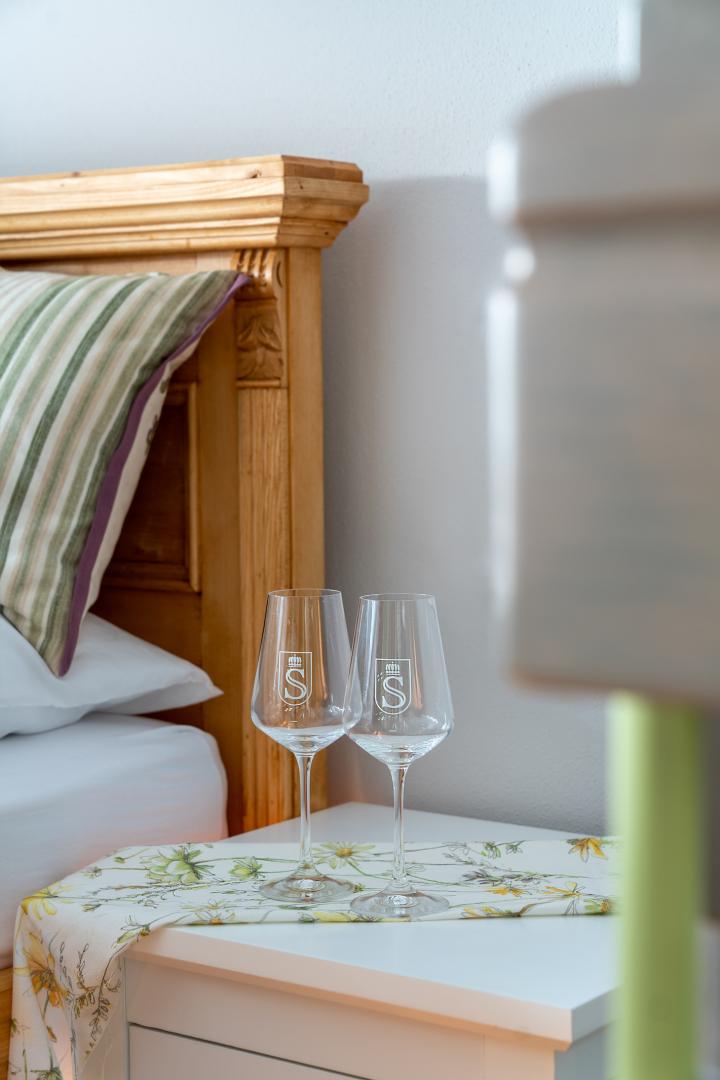 Rooms
Our tips
A paradise for cyclists
South Moravia is an ideal place for cyclists of all kinds. And Modrá hortenzie is prepared for cyclists: there is a safe bike storage. There are plenty of cycling trails all around.
Hydrangea
If you're wondering where the name for these beautiful apartments came from, look no further. You'll find several hydrangea species on the premises; enjoy them.
Organic herbs and tea
Sonnentor, an herbal paradise, is in nearby Čejkovice. This family-owned business makes popular organic tea, spice mixes and syrups and they offer tours which we strongly recommend.
A plan for bad weather
You won't get bored even if it starts raining during your stay. The apartments have a wellness zone, open all year round, where you can finish reading your favourite book after the sauna.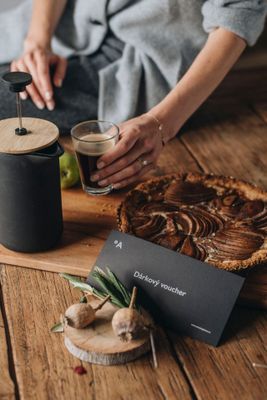 Gift tip.
Give your loved ones an adventure in one of more than 300 amazing places by purchasing a luxurious voucher. The voucher can then be used to pay for your booking.
Vouchers offer
---
---