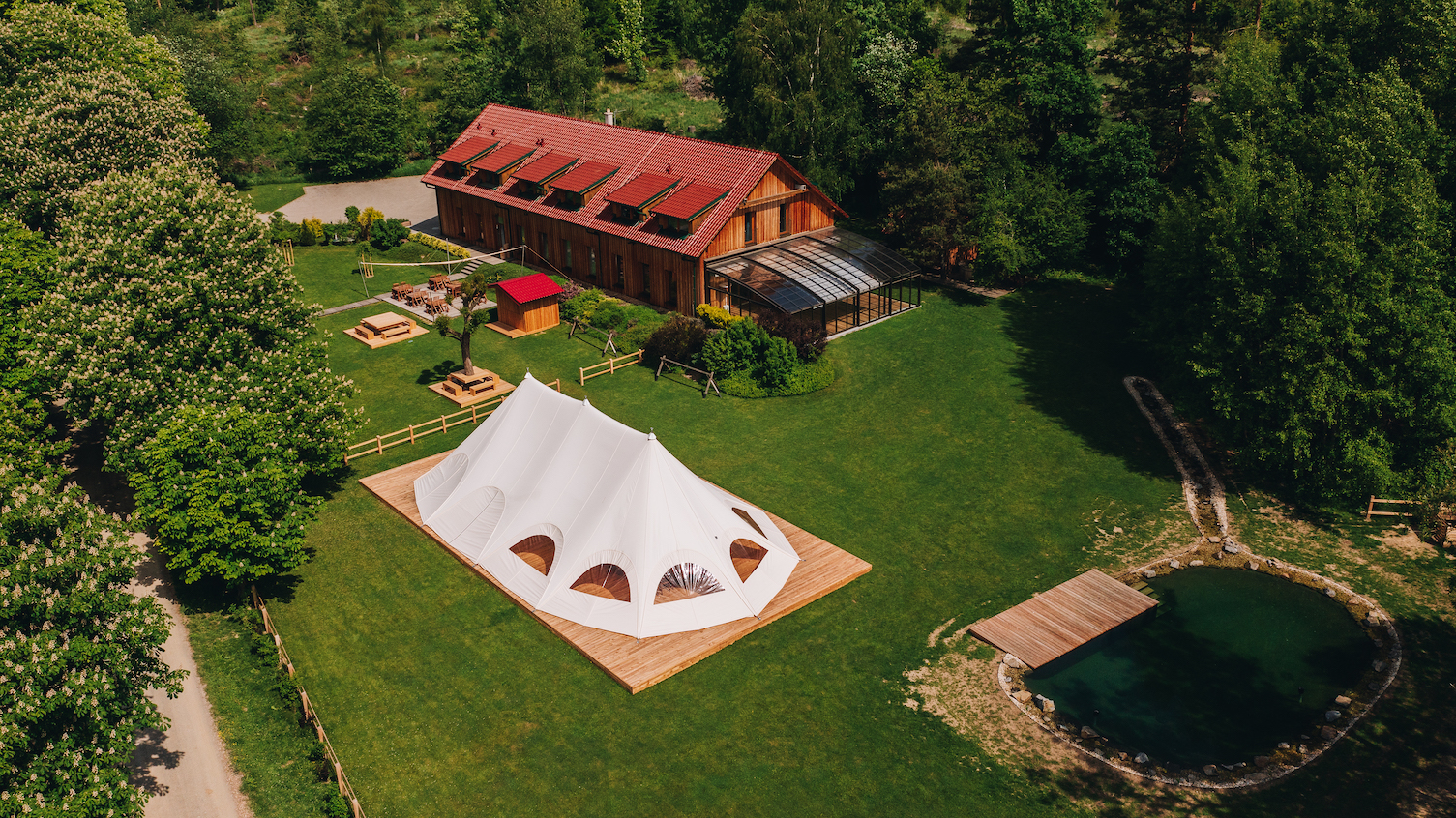 Guesthouse
•
Senetářov, Česko
Kůlna
Reservation
Pick your dates and number of guests
---
---
---
---
Imagine a vacation away from the noise of cars, pubs and city nightlife, away from everyday worries, away from all the haste. Imagine a place where the peace and wild nature of the Moravian Karst prevail. At the Kůlna guesthouse, this fantasy is reality. Experience waking up to views of green meadows shrouded in mist, shy deer and trees swaying in the wind.
Kůlna is far more than just ordinary accommodation near the forest. It's a place for true relaxation. Every detail was carefully crafted, from the design of the building and the selection of the equipment to the menu, created by an experienced chef. The goal is to provide you with unique services and an exceptional experience that respect your individual requirements.
Read more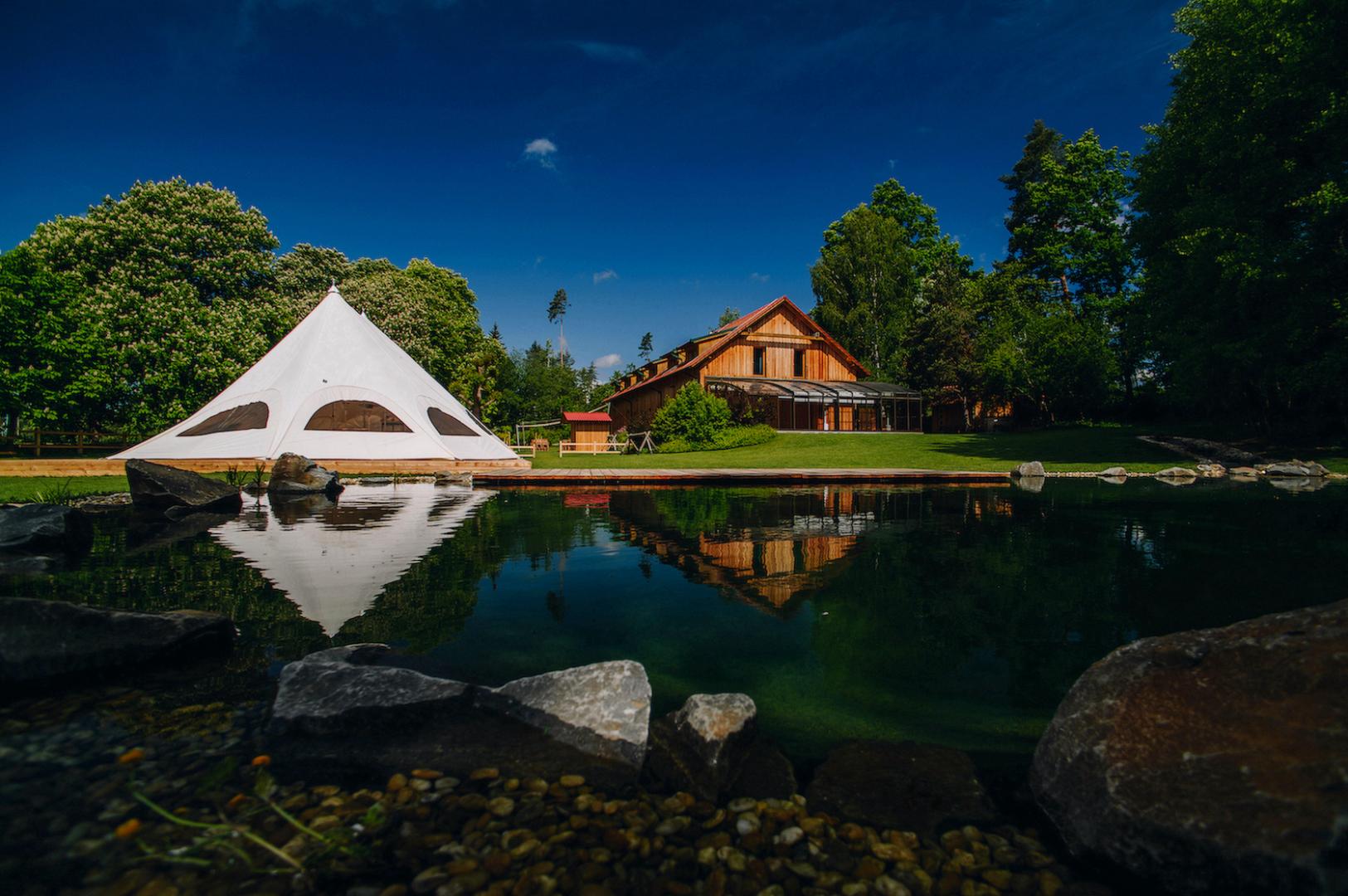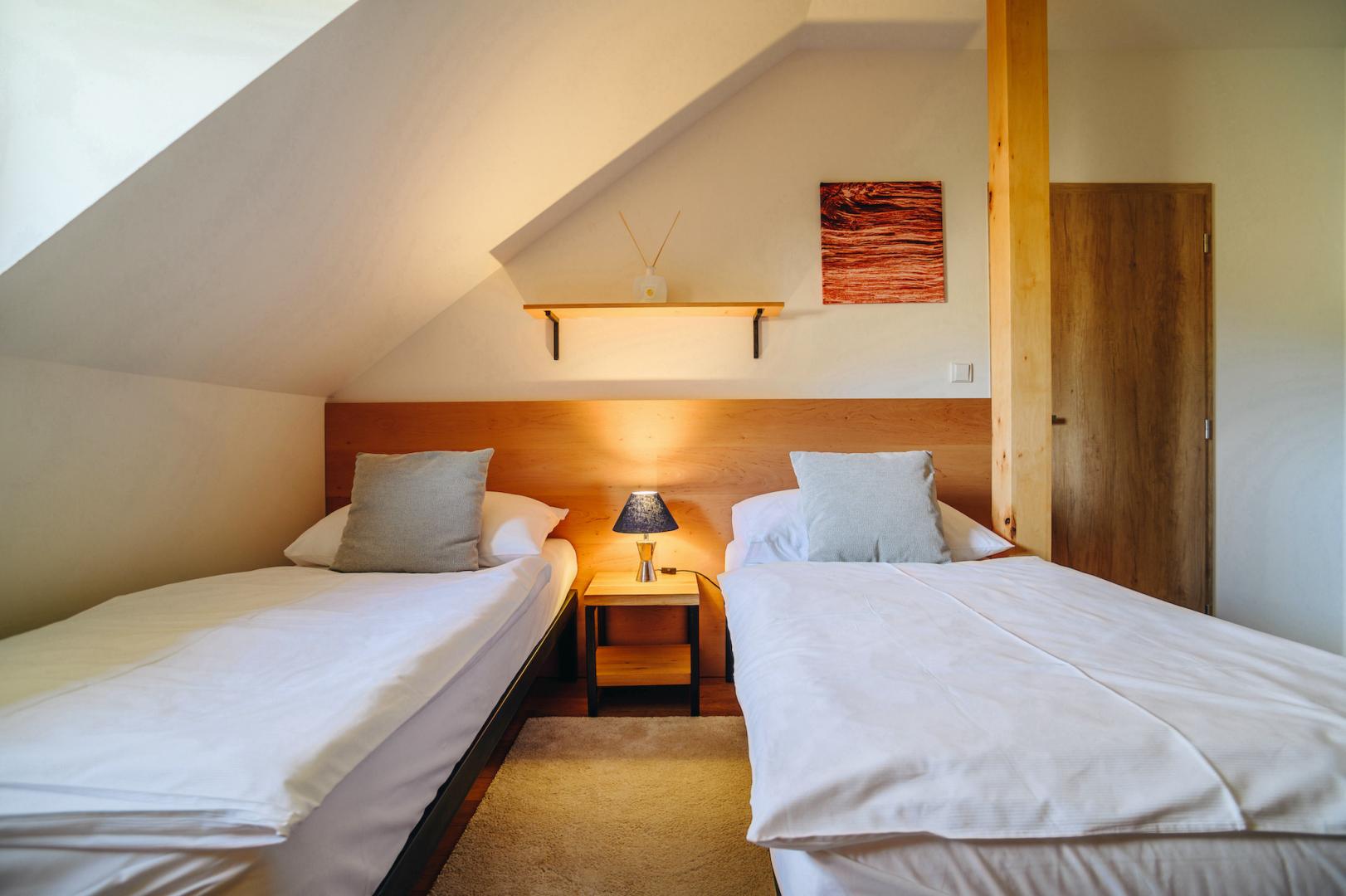 Rooms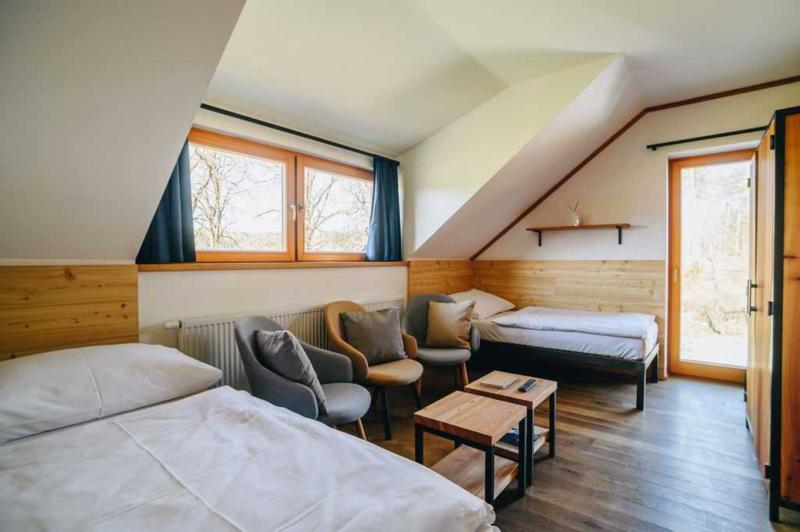 Three-bed room
Max. 3 guests
Our tips
For everyone
The owners regularly prepare special weekend events for their guests, such as Valentine's or Easter stays, weekends for cycling enthusiasts and other interesting specialty package deals.
Walks galore
Take a walking trip through the Moravian Karst, especially to the Macocha Abyss and the Punkva Caves. In the summer months, take a stroll around the Olšovec lake, just eighteen minutes from the guesthouse. It's the perfect place to swim or try your hand at wakeboarding.
By bike
If you're here to rest actively, go to the nearby Moravian Karst Singletrail, a one-way mountain bike trail. The routes never run straight, steeply downhill or intensely uphill for too long, and you can be sure that your ride will be a blast.
Culinary joys
The restaurant pays close attention to detail and cooks with carefully selected fresh seasonal ingredients. On weekends, delight in themed tasting events accompanied by premium wines. Lovers of fish, game and other local delicacies are sure to leave satiated and happy.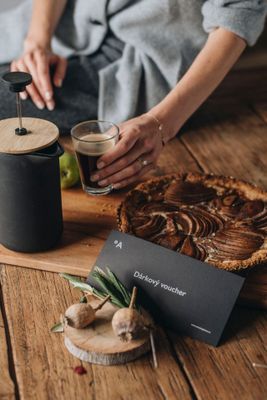 Gift tip.
Give your loved ones an adventure in one of more than 300 amazing places by purchasing a luxurious voucher. The voucher can then be used to pay for your booking.
Vouchers offer
---
---