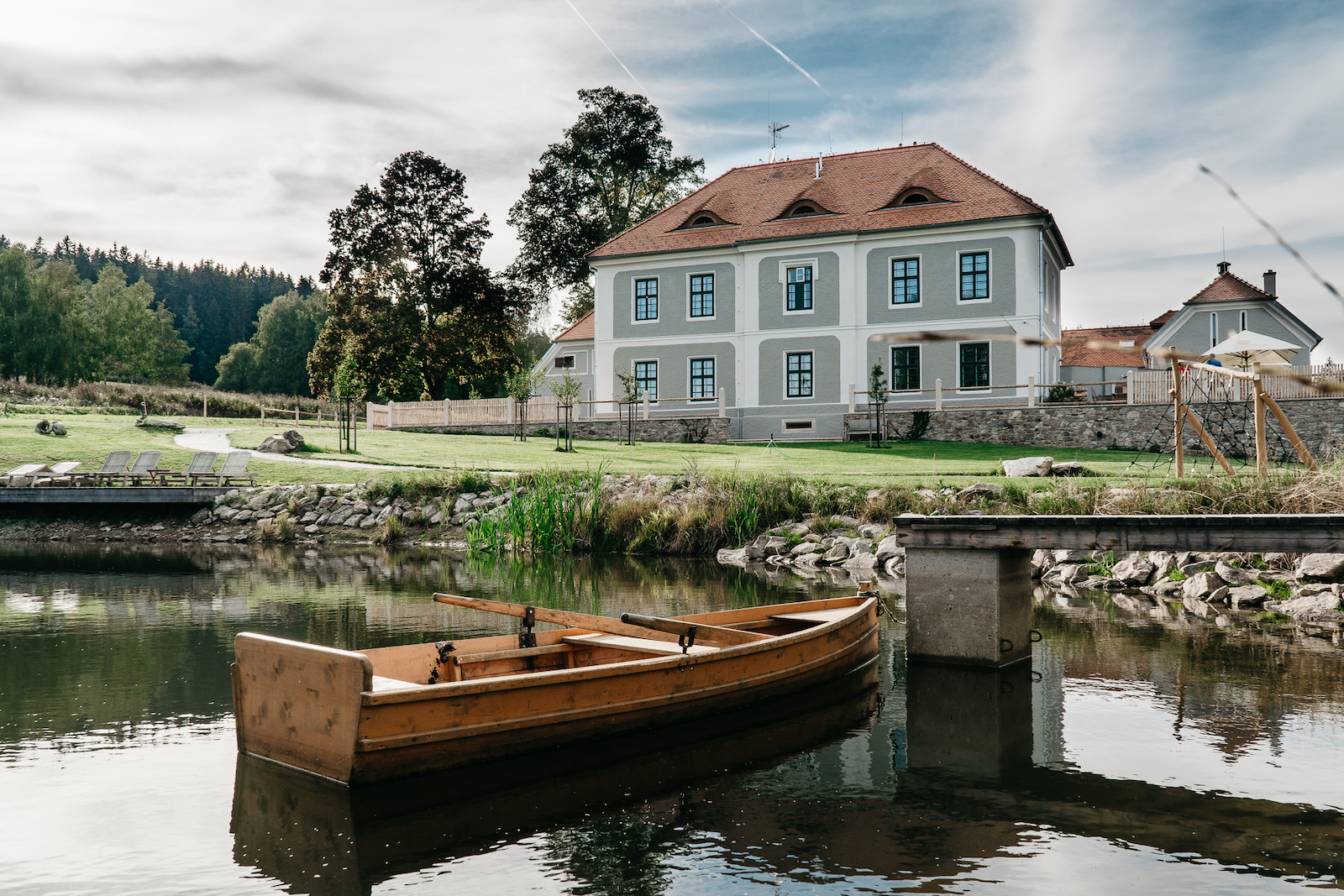 Boutique Hotel
•
Horní Planá, Česko
Knížecí cesta
Reservation
Pick your dates and number of guests
---
---
---
---
Just a wee way away from the largest Czech national park and only several tens of meters away from the Lipno Dam lie the historical buildings of the Schwarzenberg Forestry Service. Originally built in the mid-18th century, the estate was thoughtfully renovated in 2014 and now provides uninterrupted rest and comfort to even the most hard to please guests. 
The accommodation spans across five buildings offering variously sized apartments named after members of the Scgwarzenberg family and significant Šumava individuals. Renovated rooms are tastefully outfitted with historic furniture, which creates an utterly unique atmosphere. The apartments are fully equipped with all necessary appliances, especially in the kitchen - you'll be wanting for nothing.
Read more
Winner of the 2019 Most Beautiful Holiday Resort
Winner of the 2021 Boutique Hotels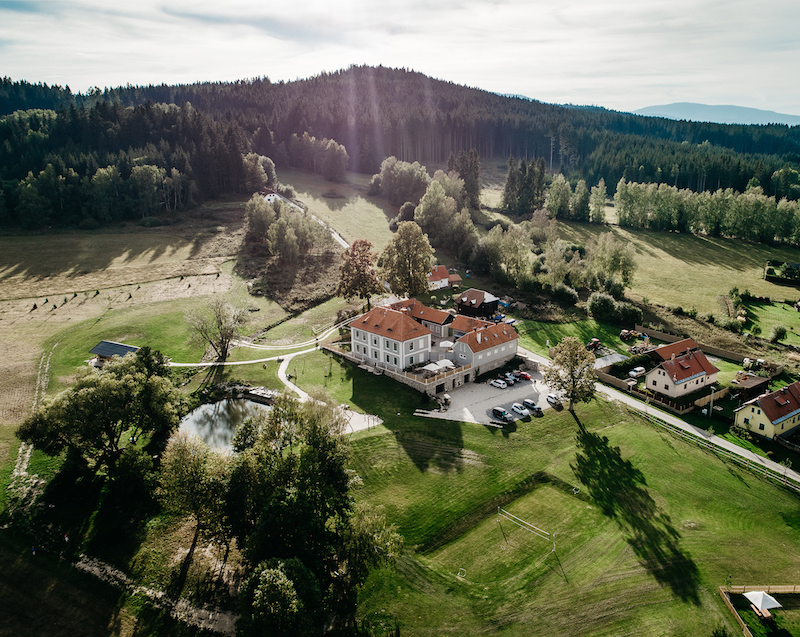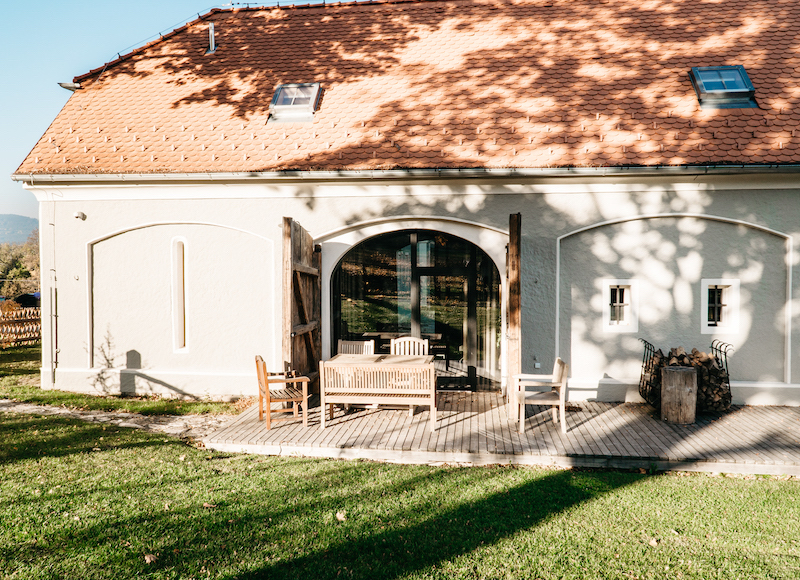 Rooms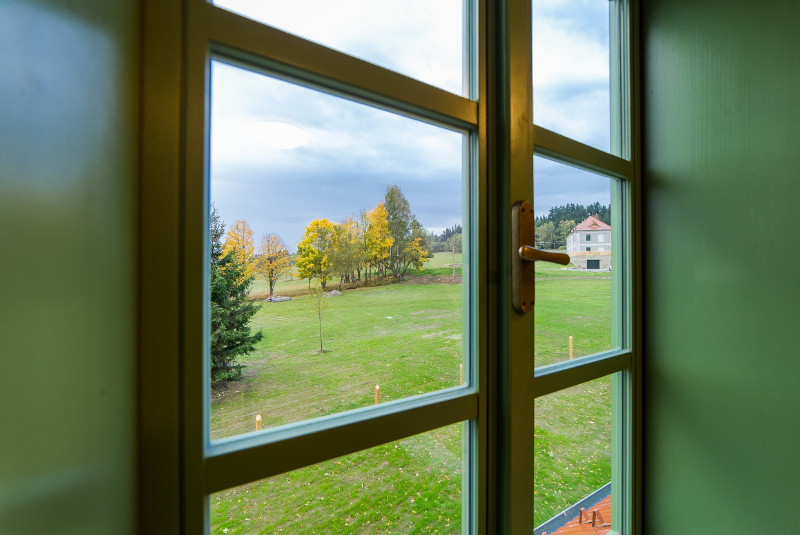 Double Room with a Shared Kitchenette
Max. 2 guests
Our tips
Šumava forests
Come autumn, the local forests become a mushroom-picker's paradise. To visit the most deep and wild parts of the national park, hire a guide. And don't miss out on Vítkův castle, Plešné lake or the Schwarzenberg canal. What's more, well-maintained in-line skating trail loops around the Dam and a plethora of bike paths thread the area.
Cycling heaven
Keen for a smooth ride on abandoned tarmac roads? Or would you rather struggle through proper terrain? Will you dare to circle Lipno? All options are within easy reach at Bližší Lhota, where all the favorite bike paths intersect.
Sleighs, bobsleds and snowshoes
Everything is ready, just take your pick. Trek across snow-covered plains in the traditional way, albeit with modern equipment. The undeniable advantage of snowshoes in comparison to cross country skis is that you are not at the mercy of groomed trials - or trials at all, for that matter. No need to follow a preordained path. Simply head out and follow your nose. Or get lost and enjoy the aimless wandering.
Order breakfast
Can't be bothered to make breakfast in the morning? Order the local one! It's served in the common room from 8-10 am. Just keep in mind that you must request it 24 hours in advance.
Wellness
The harmony and energy of the local natural environment inspire us and simultaneously rely on our consideration. Here, wellness is seen as a path toward balance in one's physical and psychological potential. Take advantage of the local saunas and massages to regenerate and reenergize.
Skiing, both types
Just past the border crossing at Zadní Zvonková-Schöneben, you'll find one the best cross country ski resorts in Šumava. But if you prefer the speed and verticality of downhill skiing, the nearby ski resort Hochficht offers slopes on par with some of the Alps.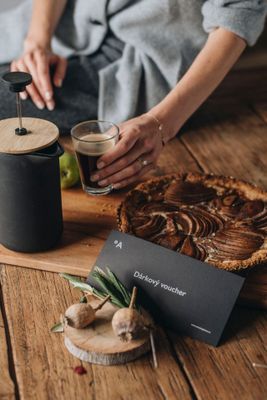 Gift tip.
Give your loved ones an adventure in one of more than 300 amazing places by purchasing a luxurious voucher. The voucher can then be used to pay for your booking.
Vouchers offer
---
---