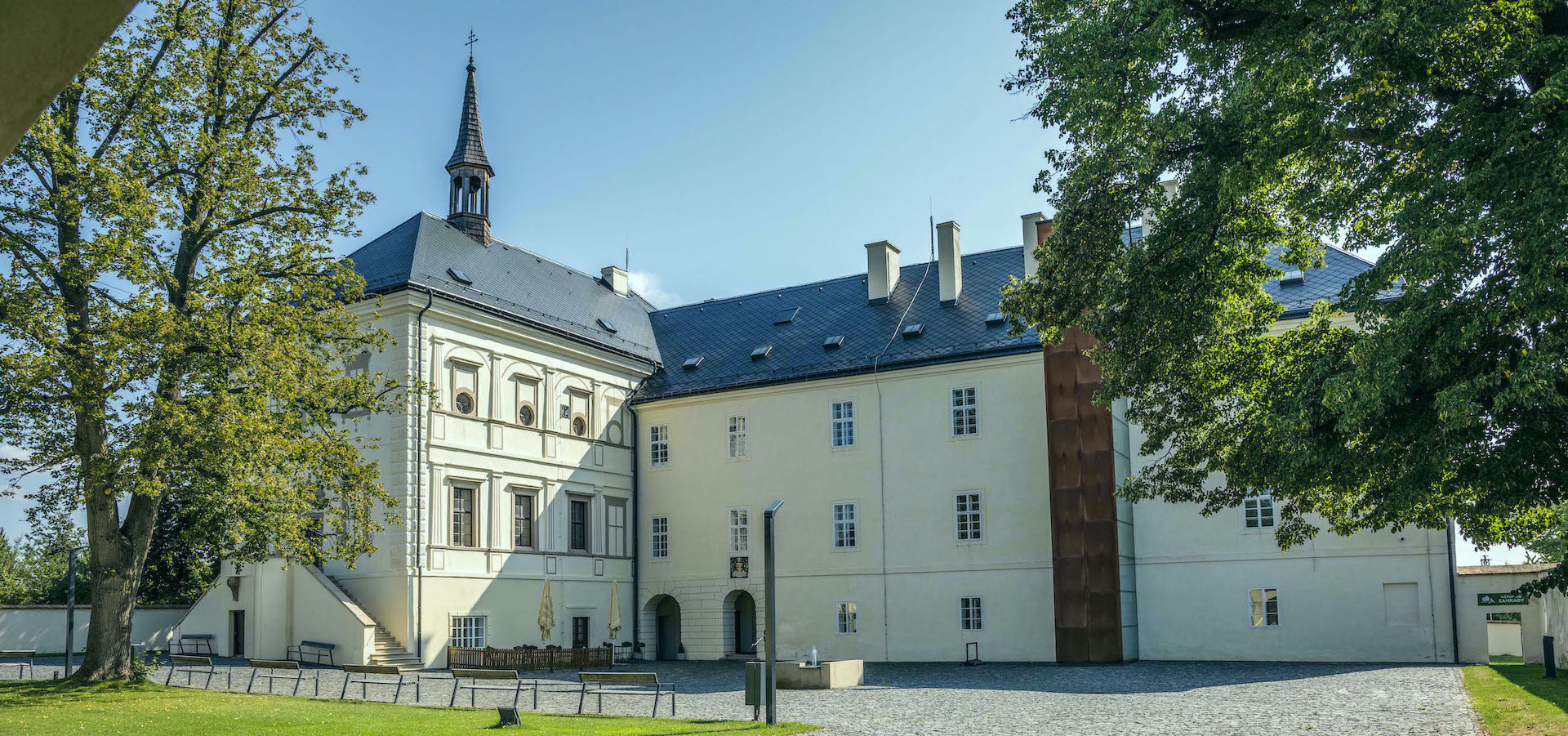 Reservation
Pick your dates and number of guests
---
---
---
---
Everyone knows Svijany. The chateau hotel has been recently reconstructed and it is an ideal starting point for exploring the beautiful Bohemian Paradise. Besides seventeen stylish rooms, you'll find a whole range of additional services and things to do. The large complex is connected to an adjacent brewery with a unique ambience for an extraordinary experience.
The rooms on the third and fourth floor are accessible by an elevator or you can walk up the stairs and see the permanent exposition dedicated to the history of the chateau and archaeology. If you expect some heavy chateau architecture, you will be surprised. All rooms are furnished in a modern style, with light and airy textiles and subtle, yet sturdy furniture: the white colour is a great match to all of that. Everything is functional and nice-looking.
Read more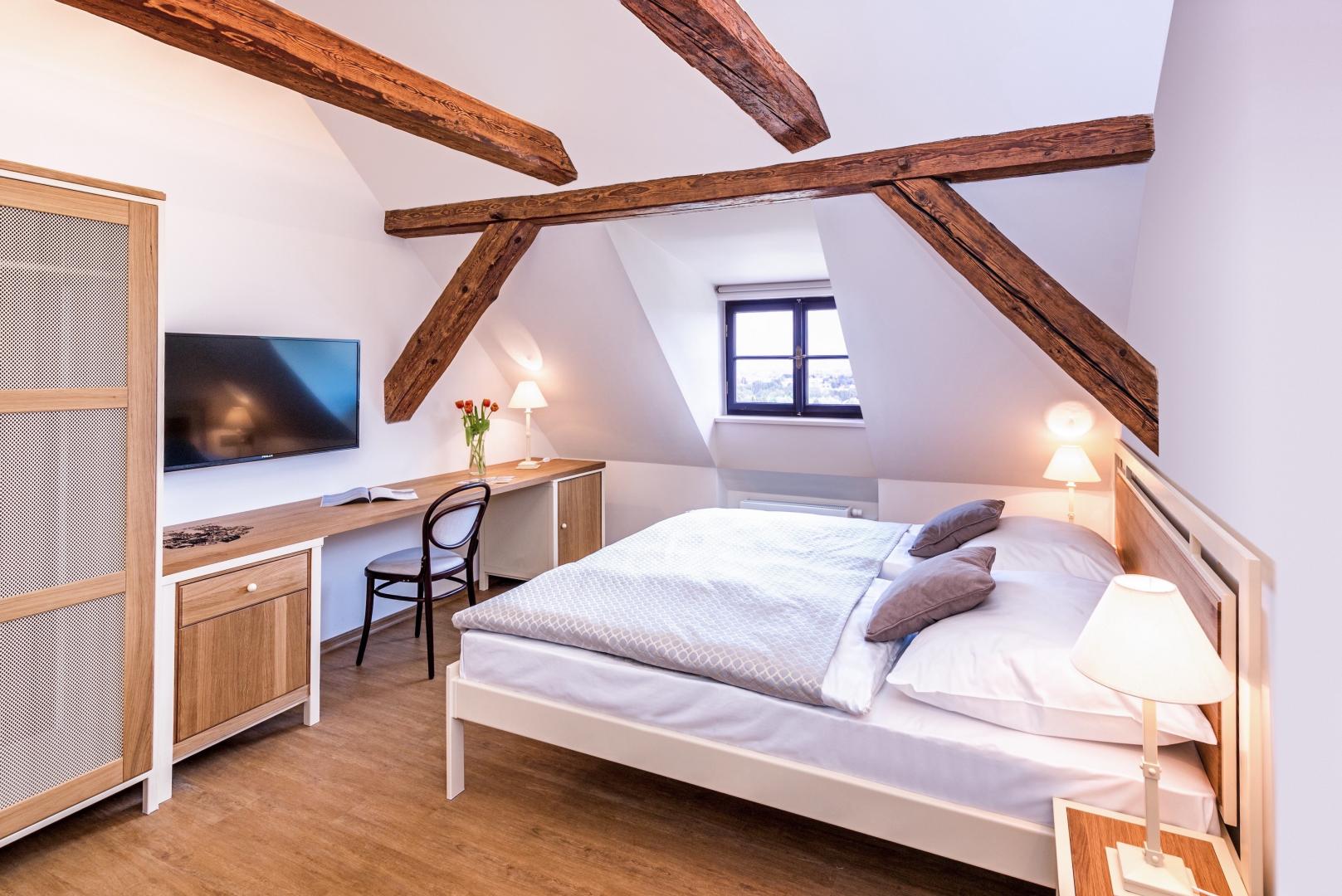 Rooms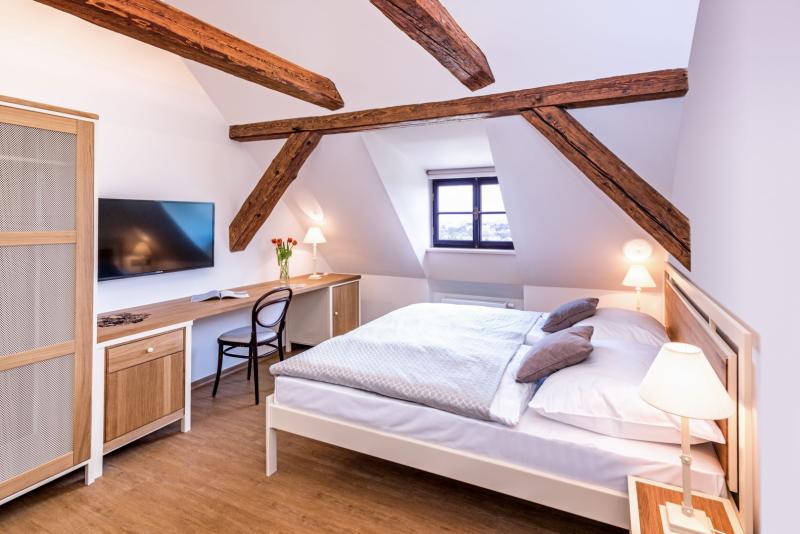 Double Room with Single Beds in the Attic
Max. 2 guests
Our tips
A paradise for cyclists
The surrounding cycling trails will take you through the Bohemian Paradise, whether you prefer a comfortable ride or a more demanding single track.
Brewery
A tour is a must and tasting the local specials goes without saying.
A stay at Chateau Svijany with a beer spa
When you arrive, you'll find a selection of six beers in 500ml cans in your room. After a stroll through the chateau expositions, relax in the beer bath of the Svijany Beer Spa where you can also have some Svijany beer and rest on a bed made of hay.
Event calendar
There's always something happening in Svijany. Don't forget to check out the planned events and festivals.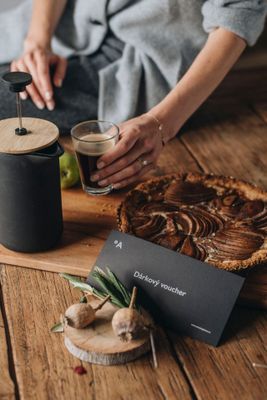 Gift tip.
Give your loved ones an adventure in one of more than 300 amazing places by purchasing a luxurious voucher. The voucher can then be used to pay for your booking.
Vouchers offer
---
---