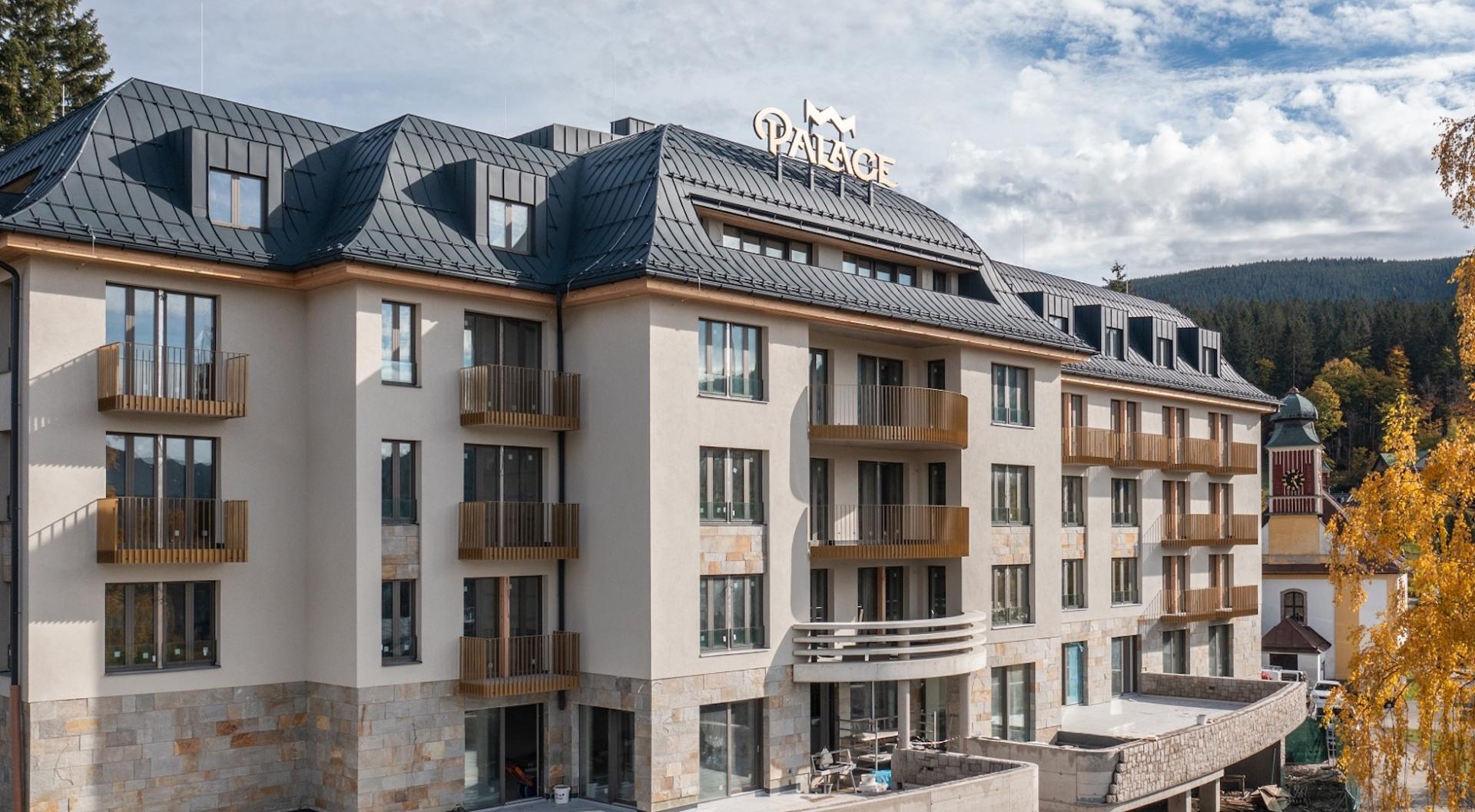 Hotel
•
Špindlerův Mlýn, Česko
Palace Apartments
Reservation
Pick your dates and number of guests
---
---
---
---
Have you seen the old Czech family movie Homolka and Pocketbook? The families in the movie enjoyed their winter holiday in Hotel Palace. The name of the building built by Fritz Plech between WWI and WWII changed quite a lot during the years. But it has always been a magnificent place inspired by the art deco spa and modern architecture.
The year of 2021 marked yet another milestone in the long history of the hotel. It was completely renovated with the aim to preserve its original look and ambience as much as possible. And the result? An elegant and modern mountain complex that offers accommodation in four types of 30 furnished apartments with a capacity of 4 to 6 people. You can enjoy the views of the Medvědín and Svatý Petr ski resorts from the windows and balconies. Quality natural material was used in the reconstruction and you'll find it in the entire hotel, including the luxurious wellness centre with saunas and a hot tub.
Read more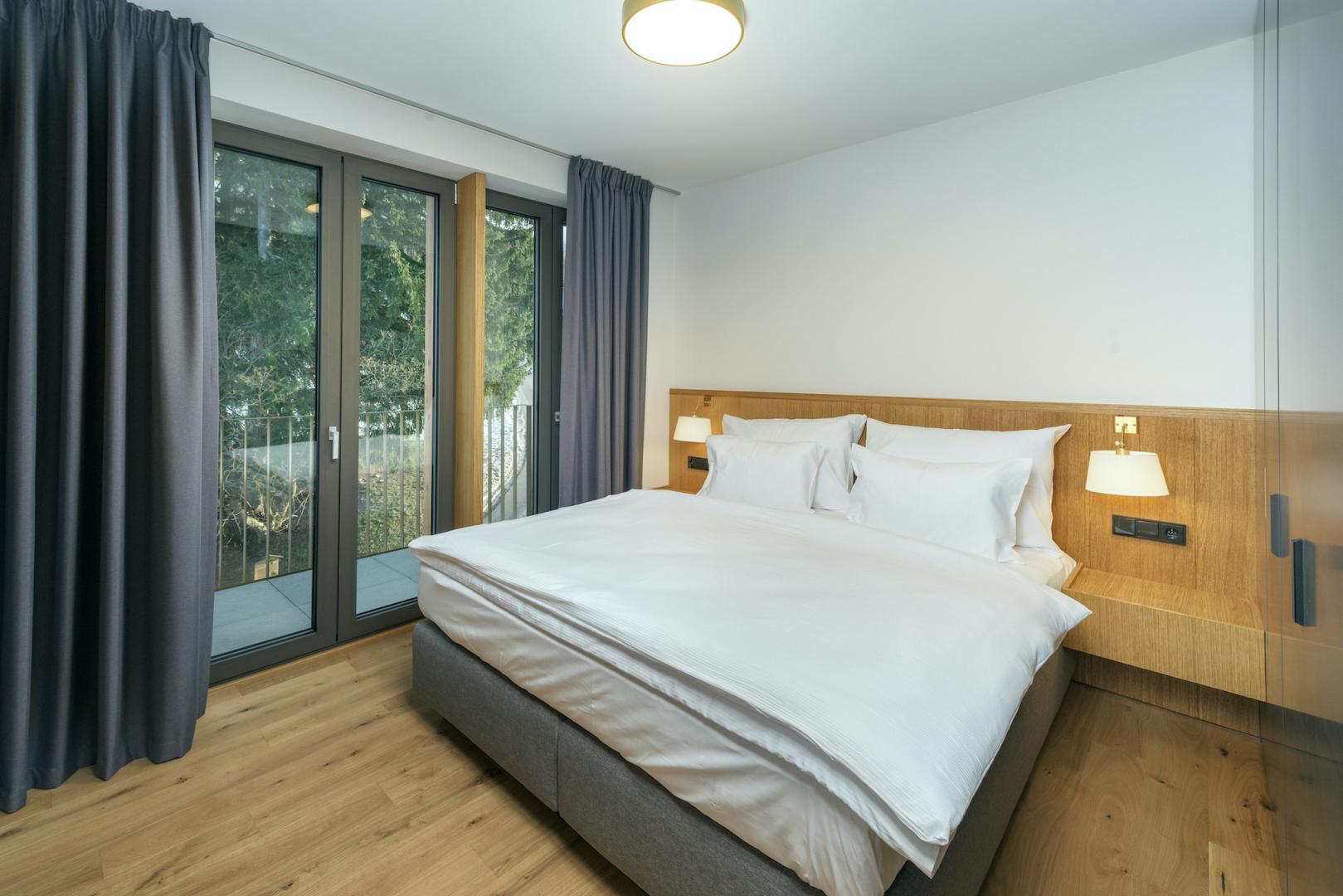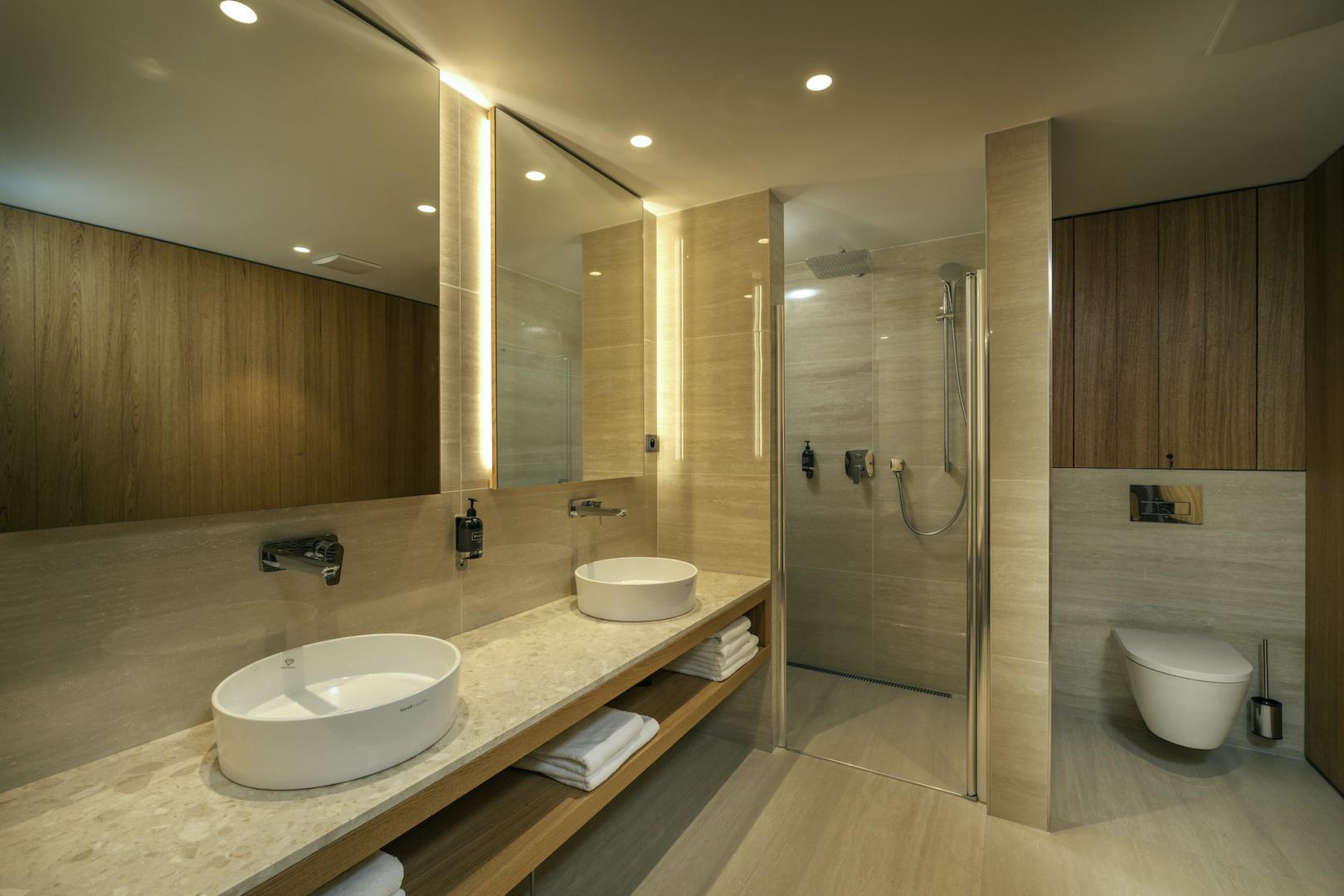 Rooms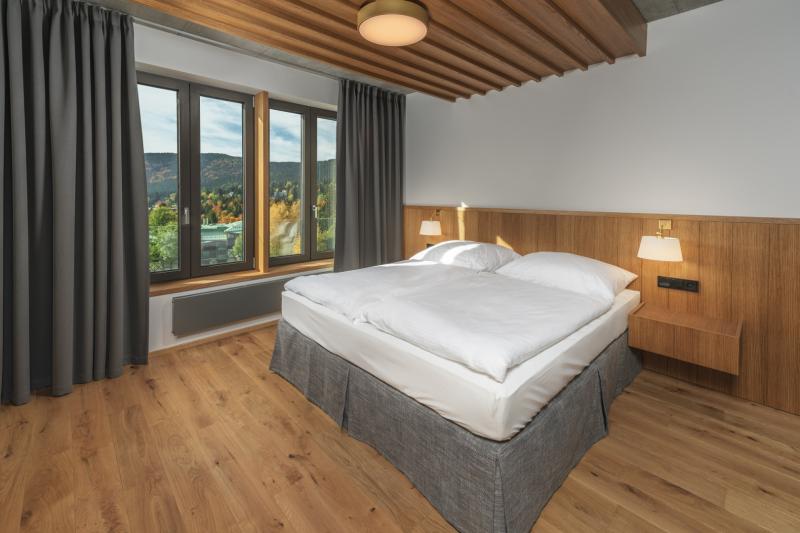 Apartment 2kk type 1
Max. 4 guests
Our tips
History
Svatý Petr, Horský hotel or Radost. This building represents different symbols to different people but the reconstructed Hotel Palace breathed new life into it.
Location
Fancy a trip to the centre of Špindlerův Mlýn or skiing on one of the slopes? Everything is within reach from this amazing place.
Quality
They didn't skimp on quality material during the reconstruction. This place meets all the attributes of modern mountain complex, even for the most demanding guests.
Wellness
A Finnish sauna, a steam cabin or an herbal aromatherapy sauna. A cooling pool, relaxing zone, a hot tub and a selection of massages. You'll find everything you need to relax.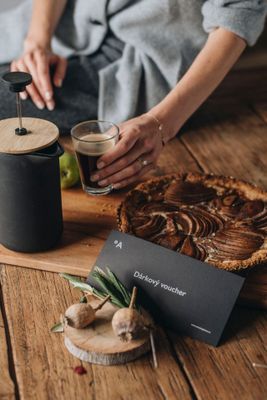 Gift tip.
Give your loved ones an adventure in one of more than 300 amazing places by purchasing a luxurious voucher. The voucher can then be used to pay for your booking.
Vouchers offer
---
---