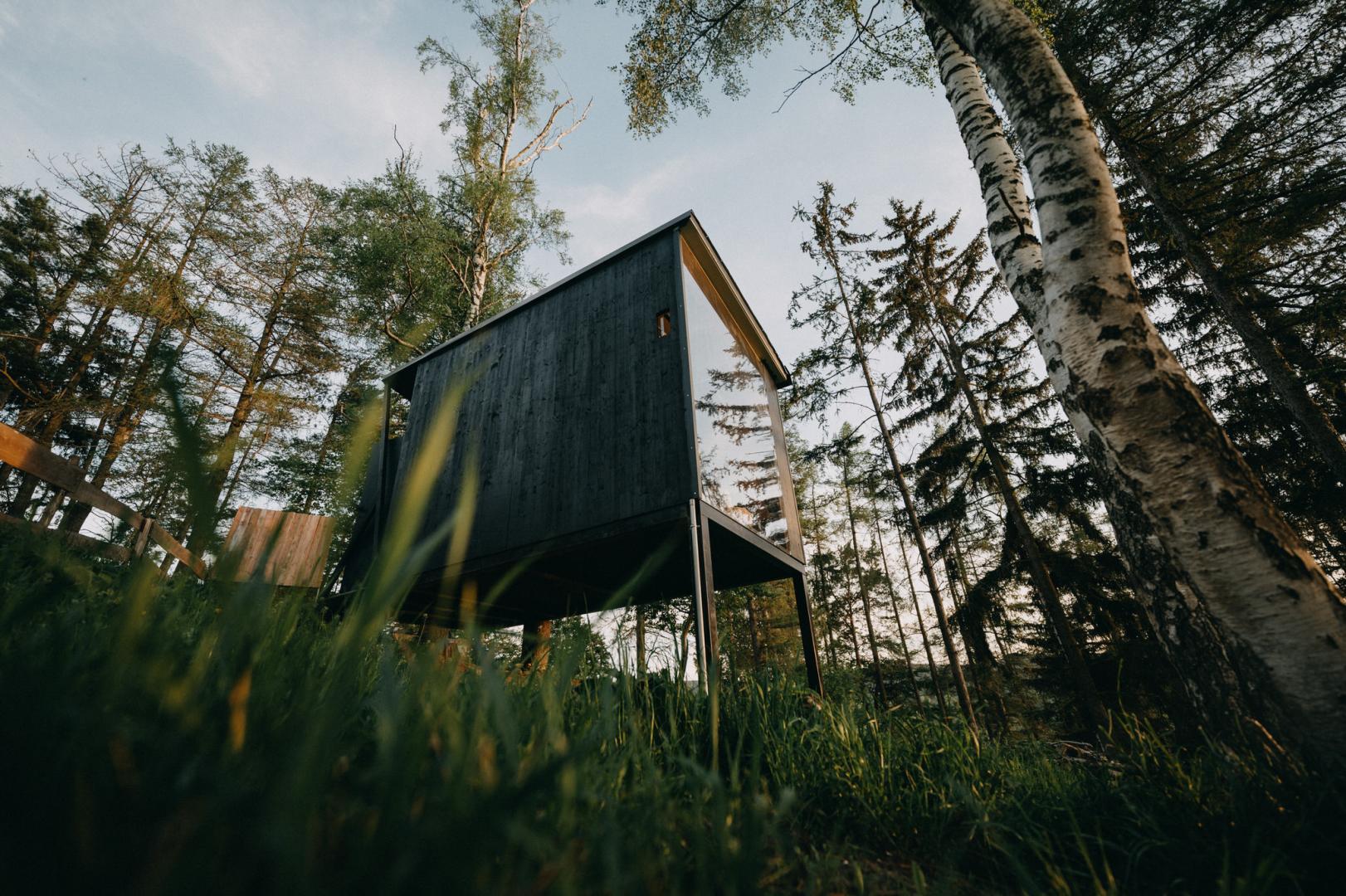 Reservation
Pick your dates and number of guests
---
---
---
We will confirm the booking
~ 3h
reaction of the owner
---
It started innocently. Charmed by a place the owners knew since their childhood. Respect to the homeland and to the countryside. Love for design and architecture. That's how their stylish tiny home, tucked away in a clump of trees by a forest, in the middle of a pasture with a view of the surrounding undulated countryside was created.
At the beginning, there was an idea to have a tiny home by a forest. No electricity, no water, only nature. In the course of time, and with the growing demands, the owners thought twice about the idea and decided some people might not manage without electricity and water. Getting water half a kilometre up the hill wasn't easy but they managed.
Read more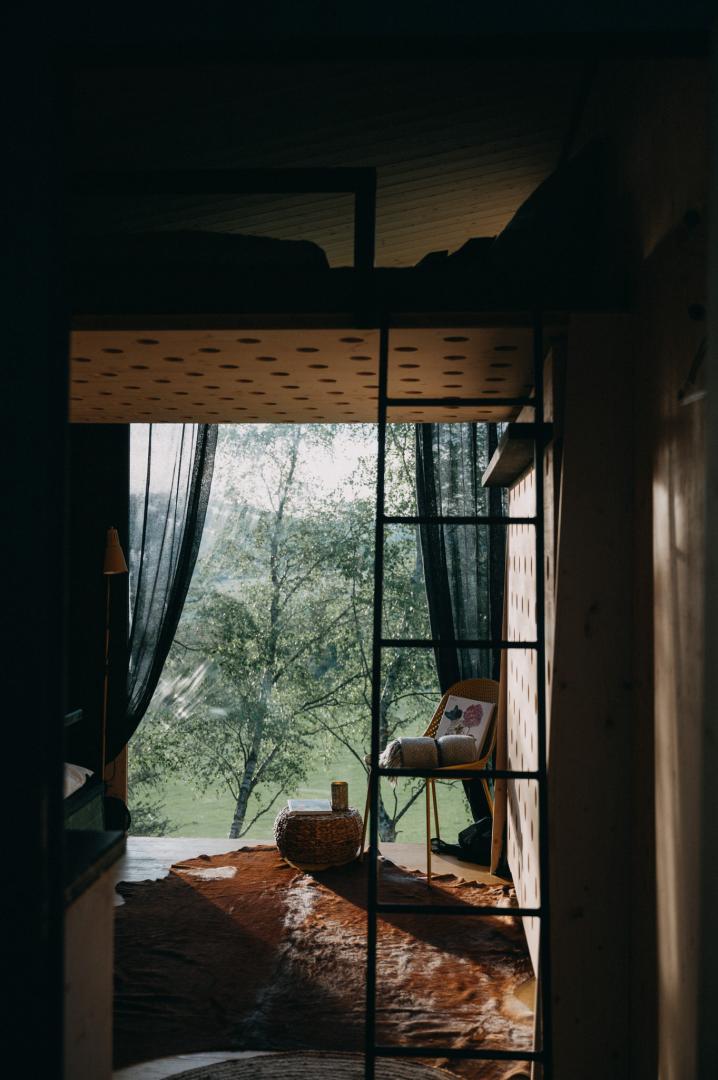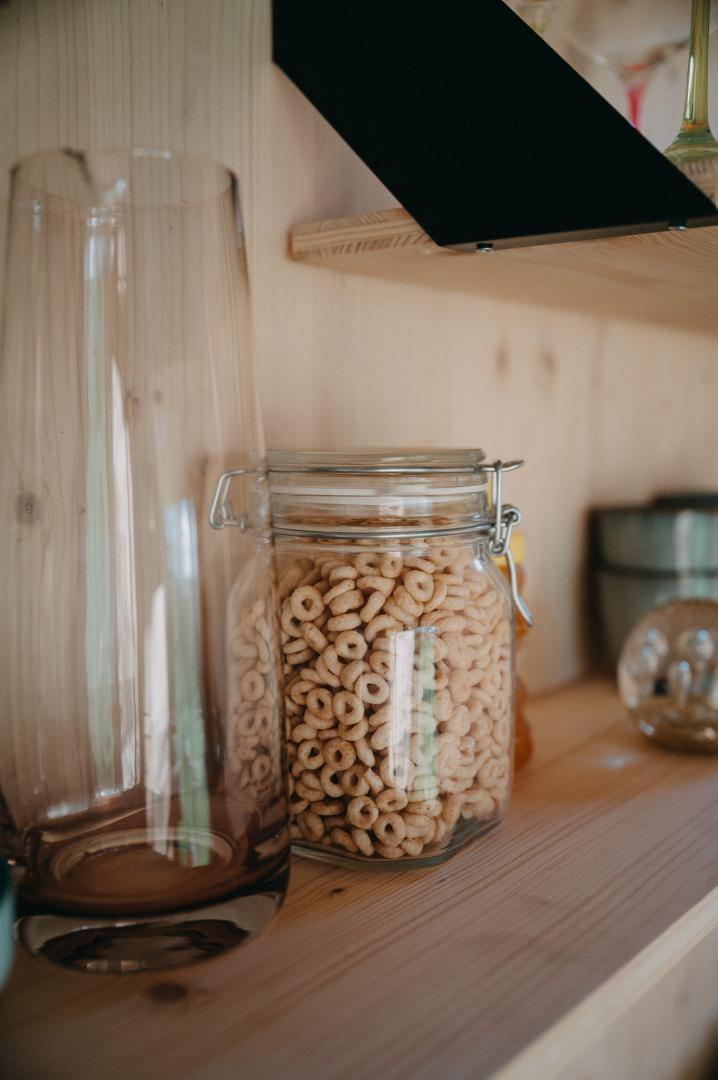 Rooms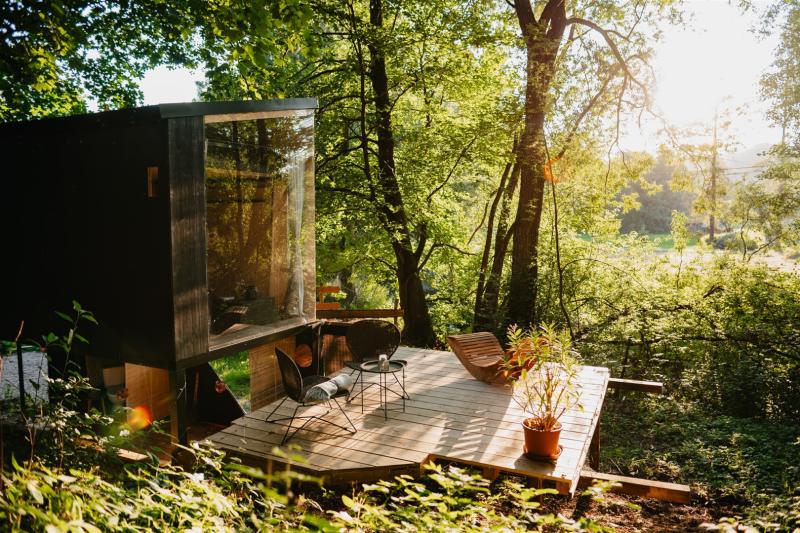 Glamping Aqua
Max. 2 guests
Our tips
Na Čechách
The great Na Čechách restaurant is a stone throw's away; it's one of our Amazing Places, too. Go get some food there during your stay, you won't be disappointed.
On the boundary of Bohemia and Moravia
The unique position of this place will let you be in Bohemia at one moment and in Moravia next - it's right on the boundary between two regions: Pardubice and Vysočina.
Hooray to trips
The options for trips in the surroundings are countless - visit some of the beautiful and peaceful areas of Vysočina, such as Žďárské vrchy or River Svratka valley where you will find wilderness and a romantic landscape of rocks and rowanberry.
Leave your dog at home
Glamping Ventus is in the wilderness, in a clump of trees between a forest and pastures. The path leads through an open pasture so we do not recommend entering the area with dogs.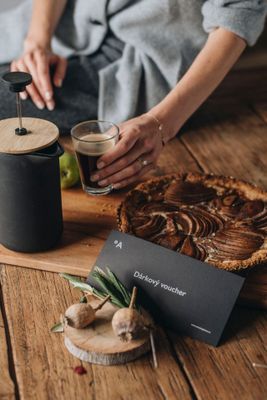 Gift tip.
Give your loved ones an adventure in one of more than 300 amazing places by purchasing a luxurious voucher. The voucher can then be used to pay for your booking.
Vouchers offer
---
---