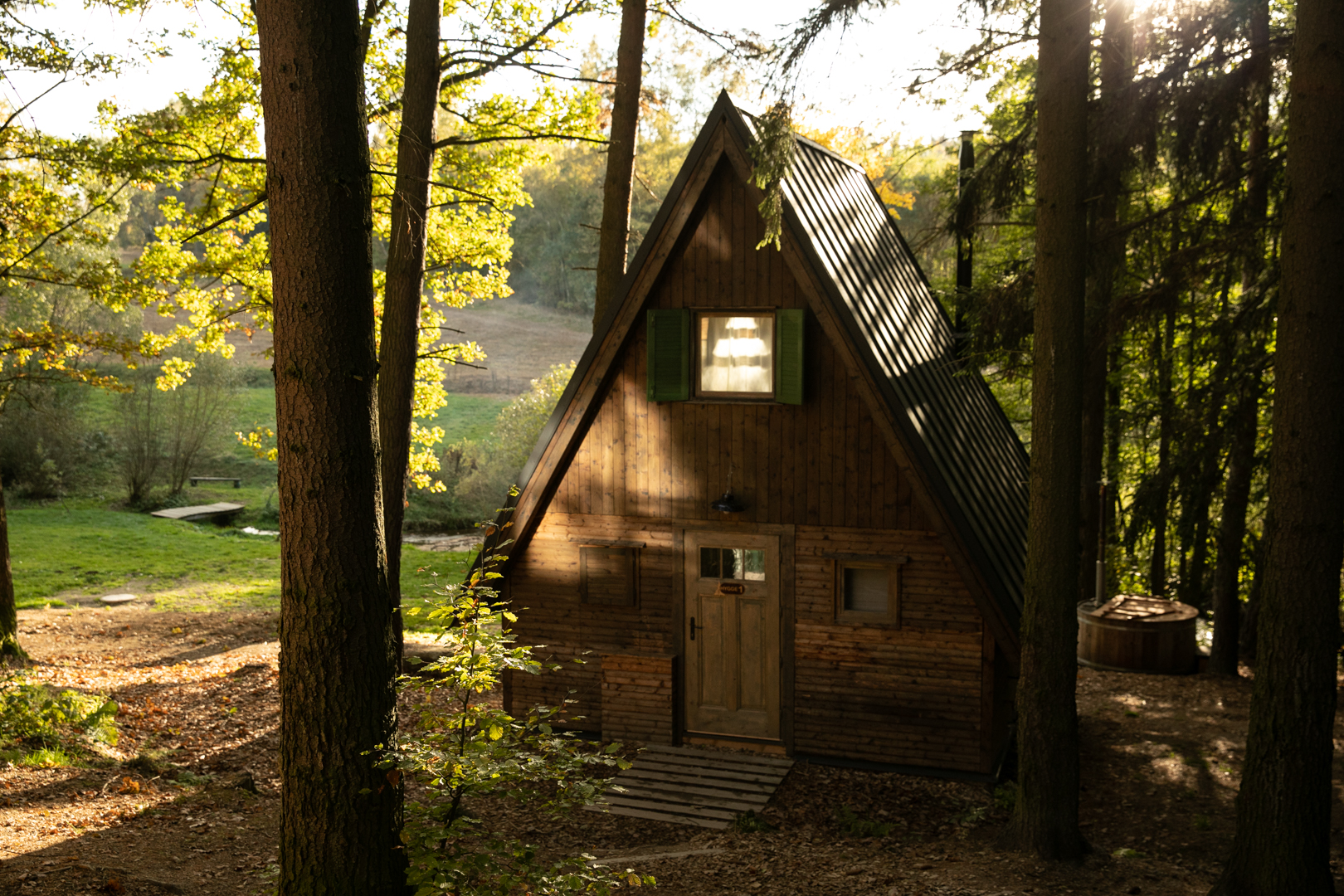 Glamping
•
Ledeč nad Sázavou, Česko
Hygge
Reservation
Pick your dates and number of guests
---
---
---
---
Hygge is a lifestyle. This word refers to a laid-back way of life, related to comfortable living and the art of finding something beautiful in every moment. And it also perfectly describes this little cottage.
The fireplace and crackling flames warm up the cottage and tired travellers in any weather. Lie down on the cowhide, pour yourselves a glass of wine or hot cocoa, read your favourite book and watch the falling snow through the large windows. That's what hygge means to us; it's the best way to spend your free time.
Read more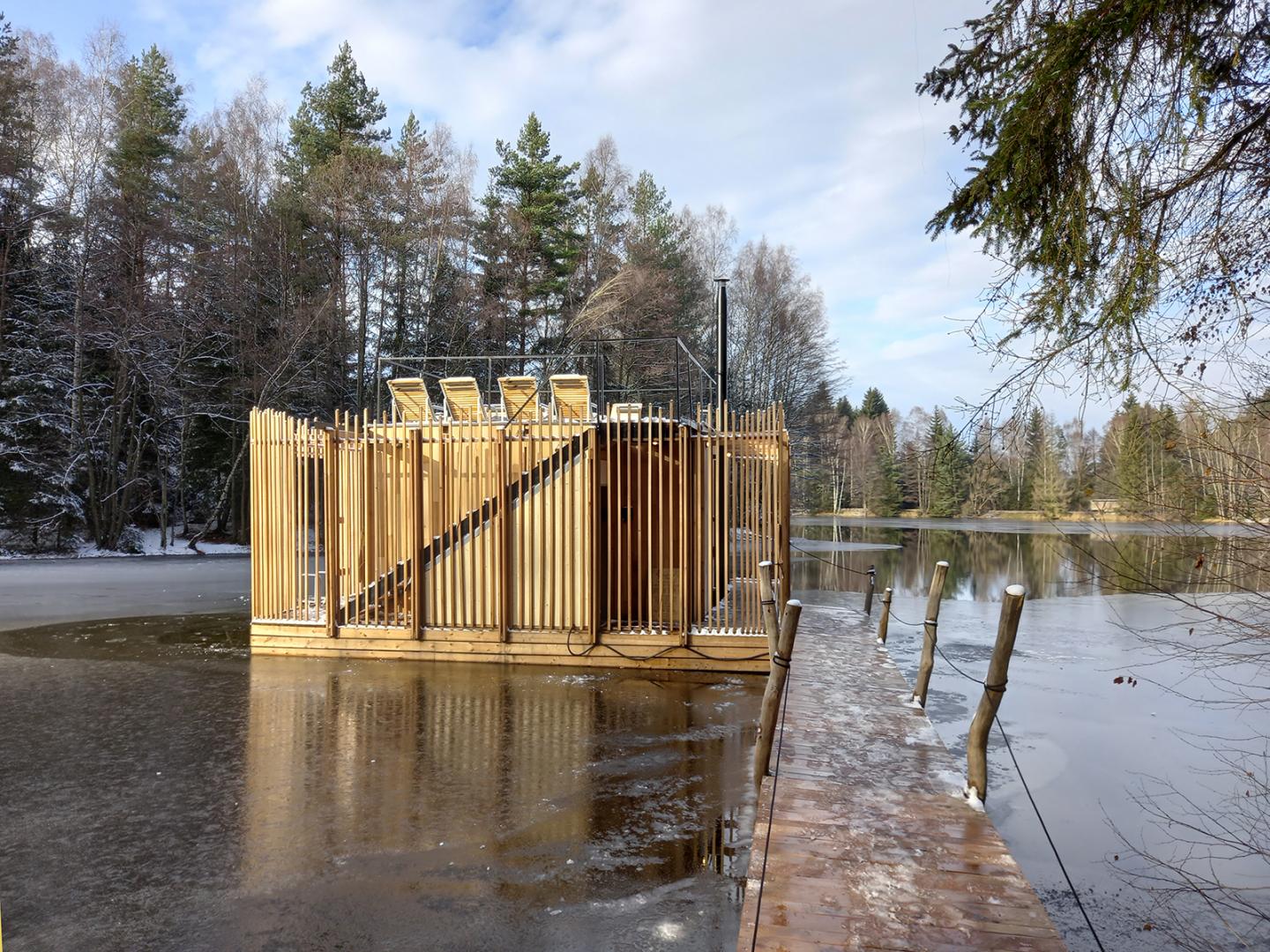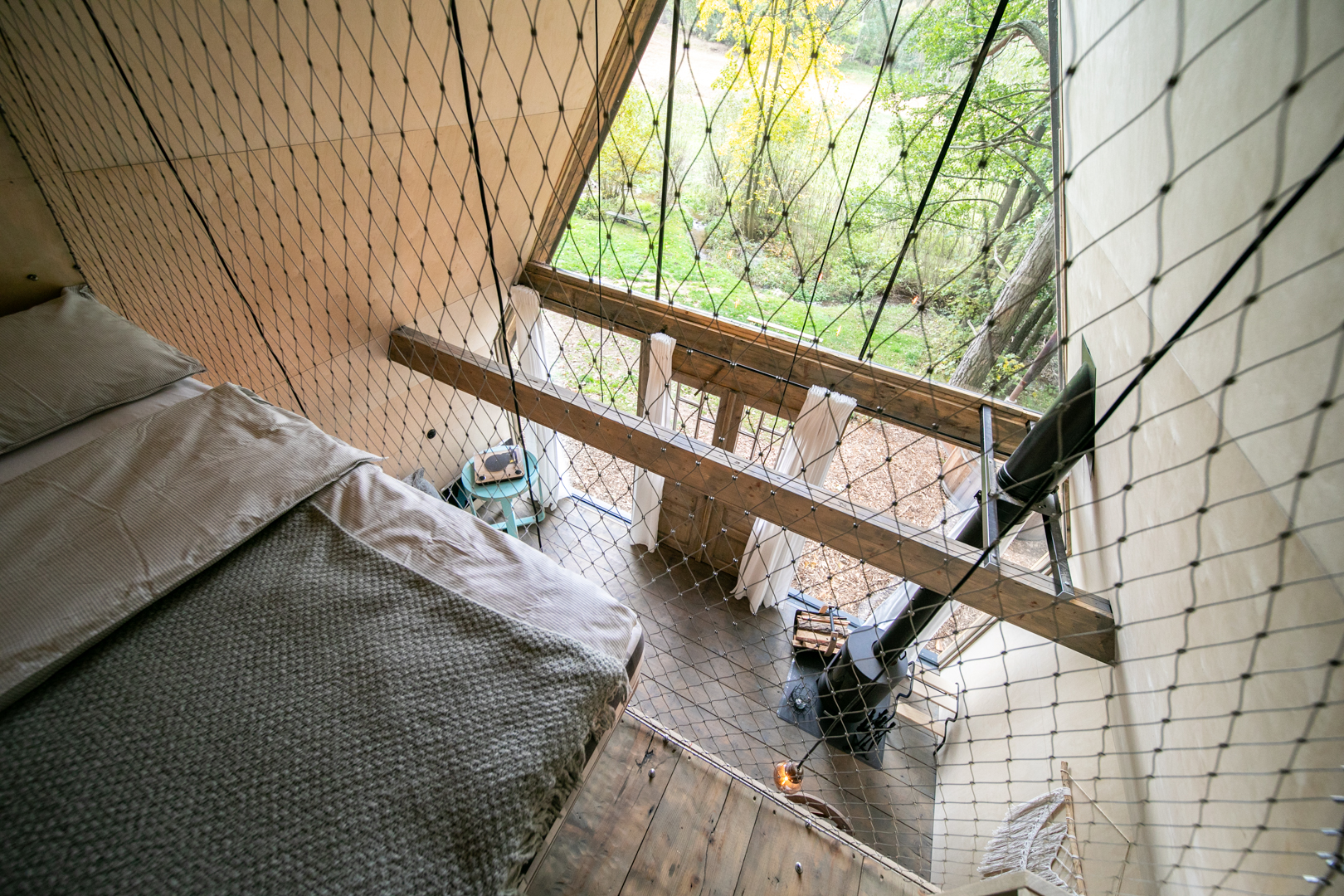 Rooms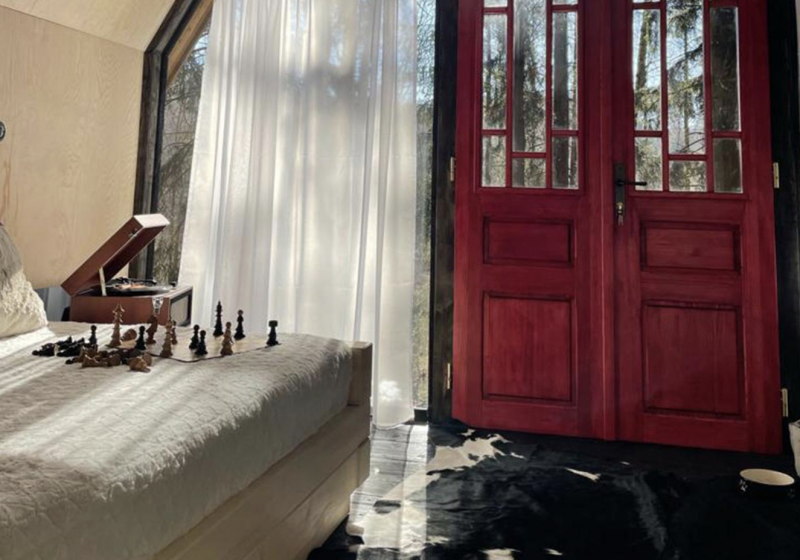 Cottage Lykke
Max. 4 guests
Our tips
A cedar tub
Hygge guests can use the cedar tub anytime during their stay. Don't forget to pack a hat in winter and enjoy bathing in the middle of a forest with a view of a gurgling stream and a sky full of stars.
Sauna on water
A cedar-scented sauna, floating on water, with a view of magical nature. Enjoy the real Finnish sauna, relaxation in the open fresh air in the Finnish style.
Around the cottage
Hygge awaits you in the area of the Kouty Hotel. It's surrounded by a forest and a pond, in the dreamy valley at the foot of the Melechov hill. There's a stream near the cottage that feeds the trout pond with the clearest water in the Czech Republic.
Sweet dreams
Enjoy the sweetest sleep in the Hygge cottage in one of the best handmade beds in the world by Hastens. The record player, the snug blankets, cushions and the cosy atmosphere of this place will enchant you.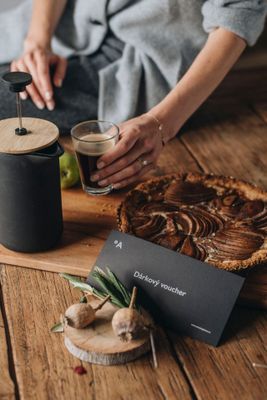 Gift tip.
Give your loved ones an adventure in one of more than 300 amazing places by purchasing a luxurious voucher. The voucher can then be used to pay for your booking.
Vouchers offer
---
---