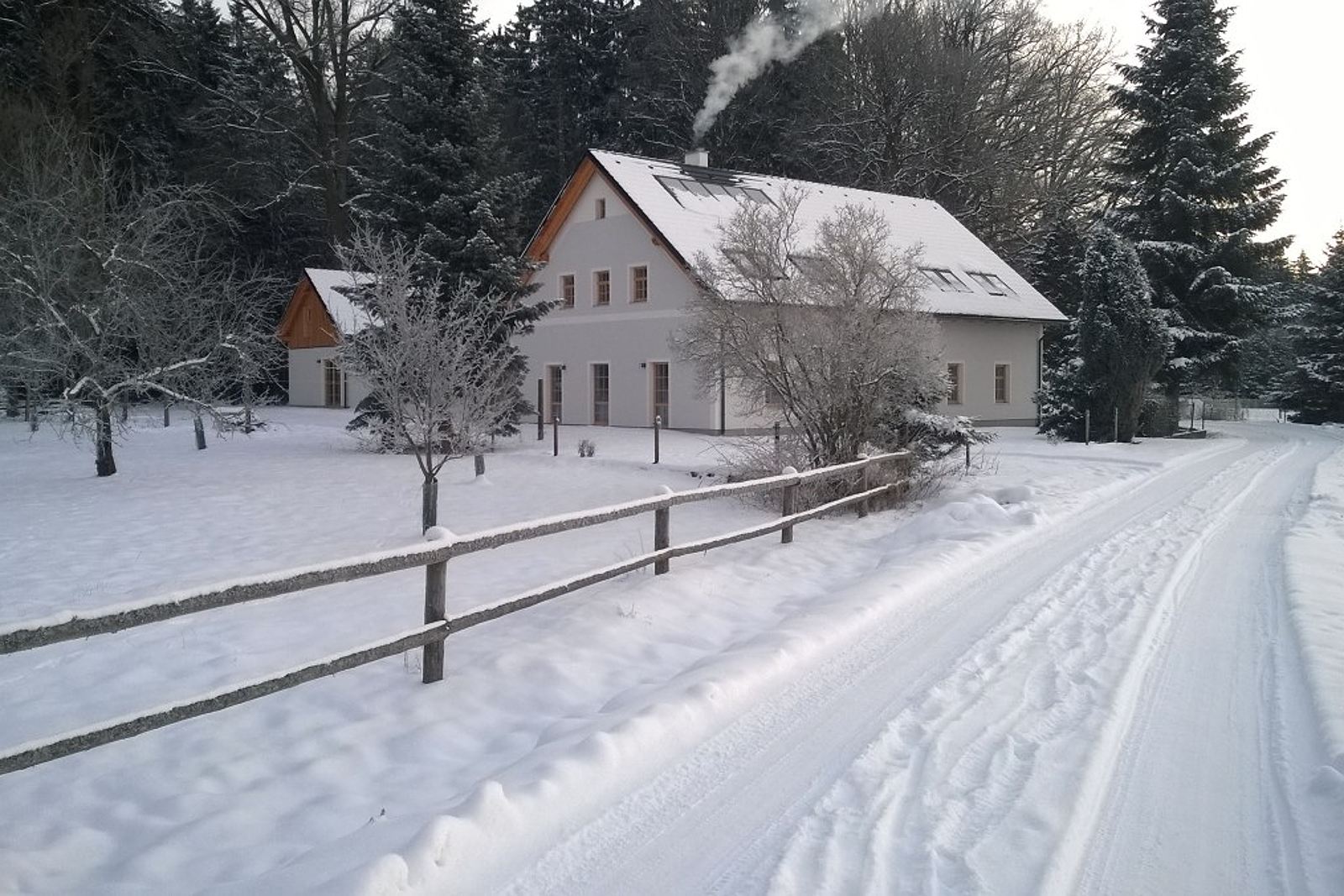 Guesthouse
•
Častrov, Česko
Fořtovna
Reservation
Pick your dates and number of guests
---
---
---
---
Fořtovna resides in the hamlet Drážďany, in the western part of the Bohemian-Moravian highlands, near the historic town of Kamenice nad Lipou. Anyone seeking privacy, relaxation, peace, safety and nature close at hand will find their bliss here, where calm is the order of the day and the forest is the backyard.
Tip
Collect experiences, not things.
Purchase
The guesthouse is comprised of the renovated original hájovna (gamekeeper's lodge) and the adjoining farmstead, which together create an enclosed courtyard. The entire complex is encircled by a vast garden with seating, where you can relax as you wait for your succulent dinner to cook on the grill.
Read more
---
Outdoor / Indoor Playground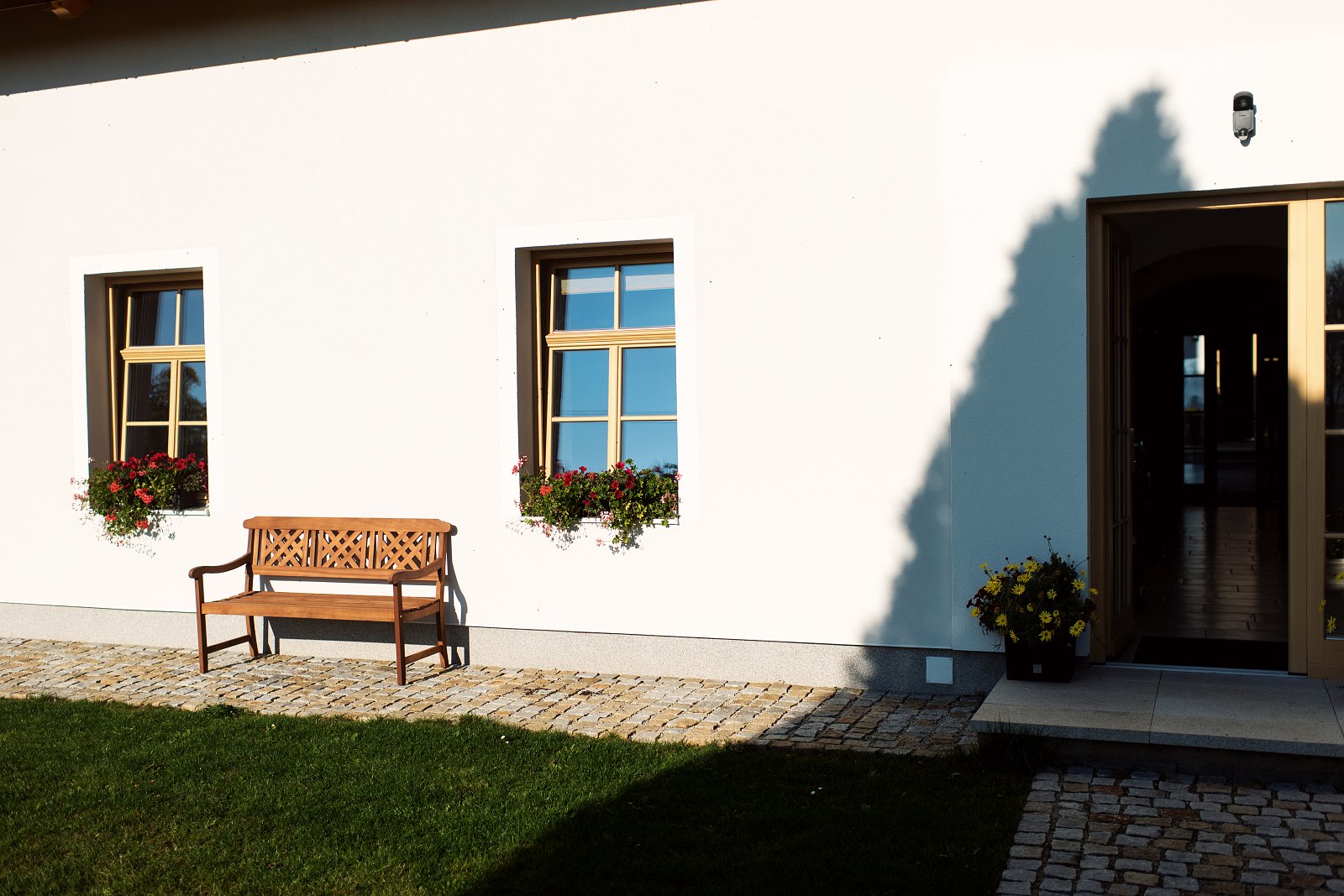 Rooms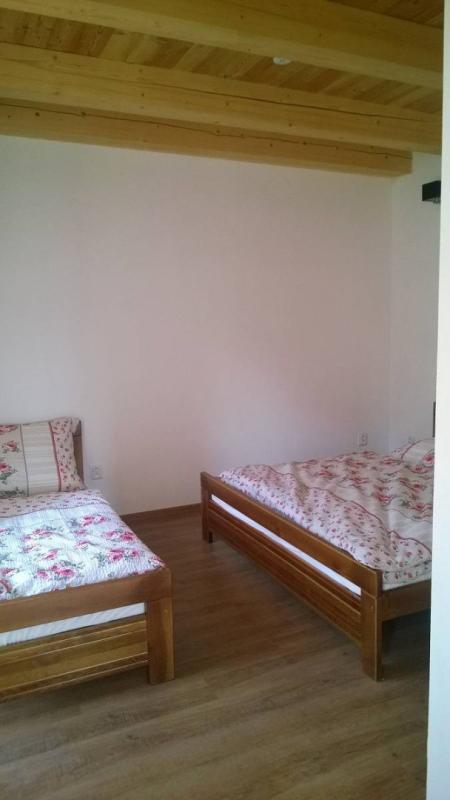 Double-room in attic (6)
Max. 2 guests
Our tips
Unspoiled nature
Take advantage of Fořtovna's locale, where tourists are scarce and the unspoiled nature is beautiful. Walking, hiking, biking - just being outside in any form is a delight here.
Cast the line
If you are interested in fishing, there are many small ponds in the area where private fishing in permitted.
Bikes, skis, endless fun
Rent bikes or skis directly in the guesthouse, and take advantage of the many board games on rainy days.
Castles and palaces
History buffs will be thrilled to visit Kamenice nad Lipou and Žirovnice, as well as Kámen Castle and Roštejn Castle. If you are on holiday with the little rascals, spend a day with them in Kamenice nad Lipou at the Hračkobraní toy festival or the theme park Pohádková říše Fábula.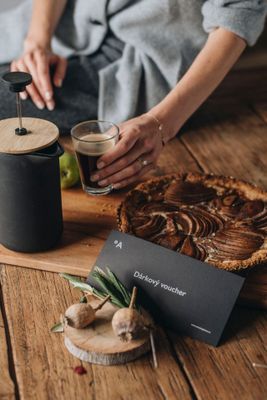 Gift tip.
Give your loved ones an adventure in one of more than 300 amazing places by purchasing a luxurious voucher. The voucher can then be used to pay for your booking.
Vouchers offer
---
---