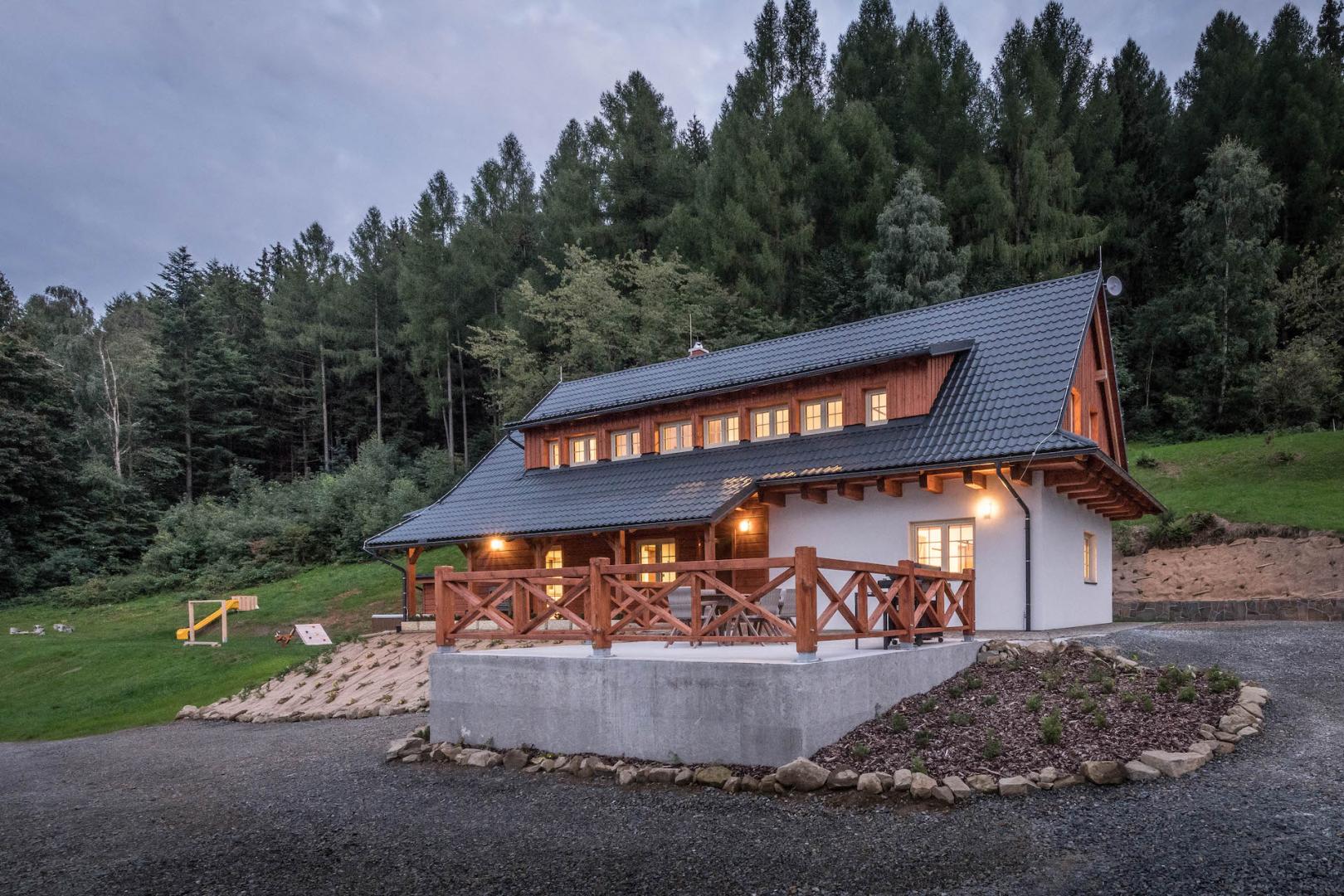 Cottage
•
Hutisko-Solanec, Česko
Chalupy Solanec
Reservation
Pick your dates and number of guests
---
---
---
We will confirm the booking
~ 3h
reaction of the owner
---
A new summer destination! Semi-solitude surrounded by forest, meadows and pastures. Divine views of the surrounding peaks. Unforgettable mornings with fragrant, hot coffee on the terrace, enveloped by absolute silence that is only seldom interrupted by chirping birds or the noise of the forest.
As you arrive by romantic winding roas through the fields, you'll already be amazed. For now, one cottage awaits, but there will be two sometime in the future. The available cottage - Na mechu, or On the Moss - smells intoxicatingly of fresh wood and offers a fantastic and fully equipped interior.
Read more
Winner of the 2021 Cottages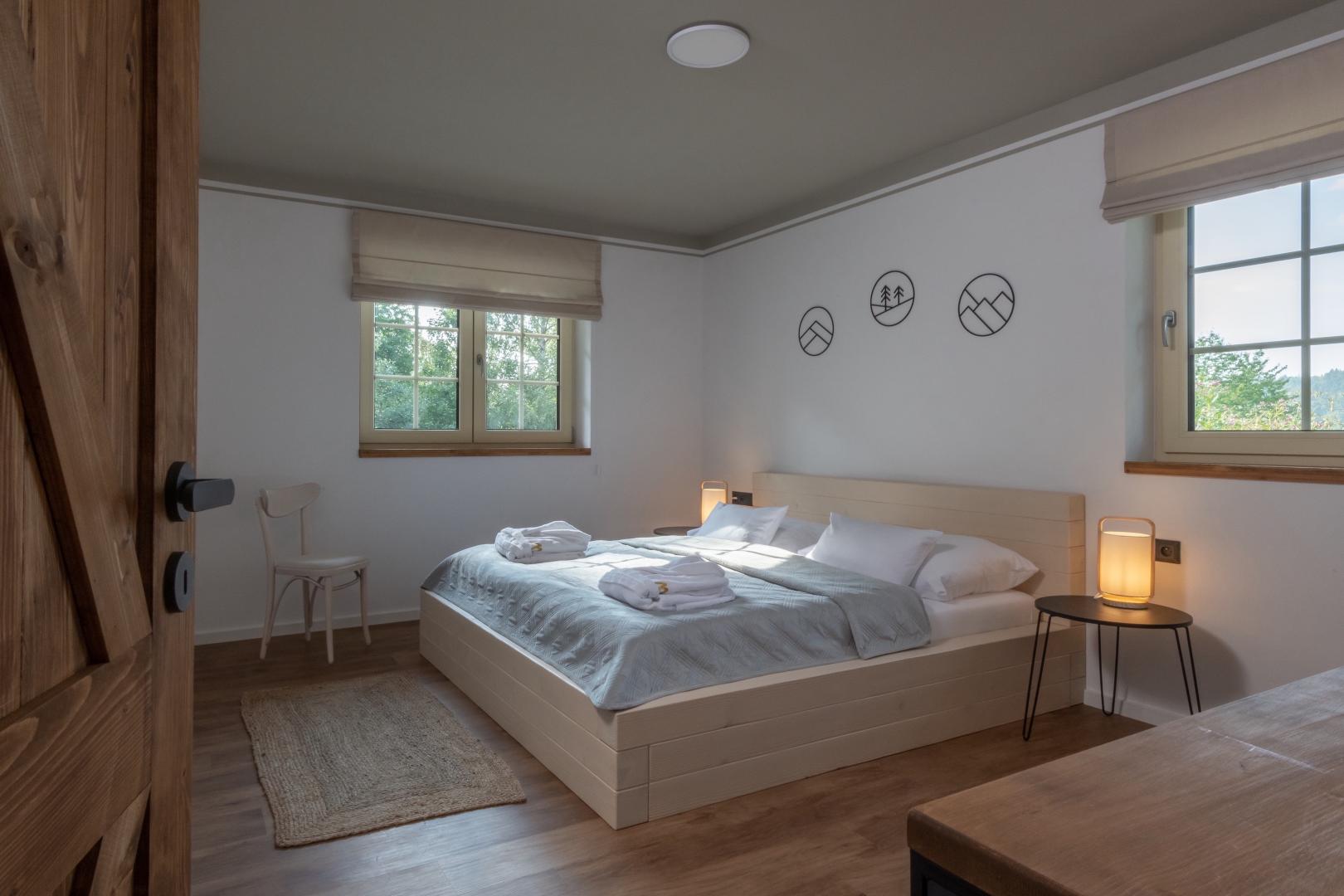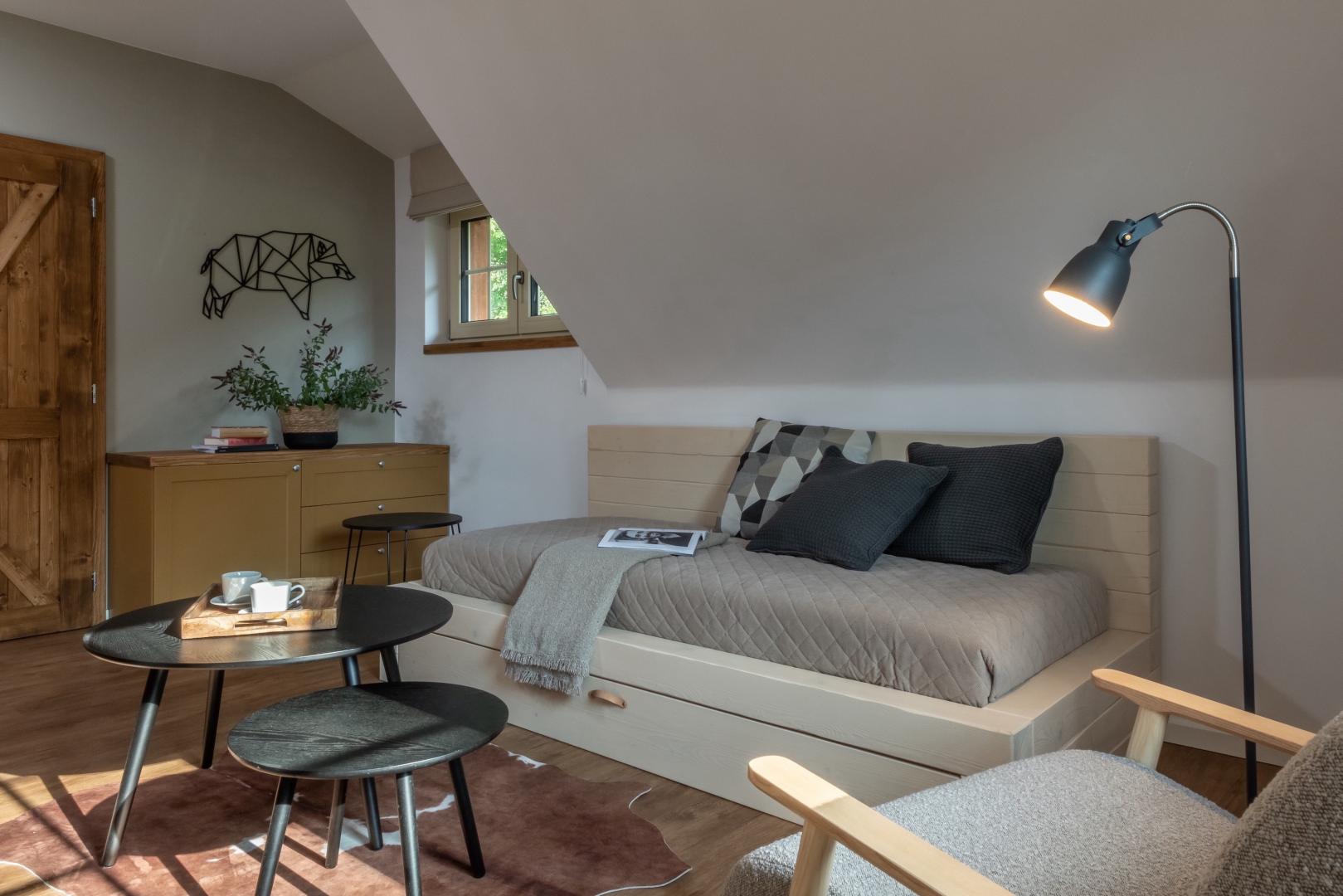 Rooms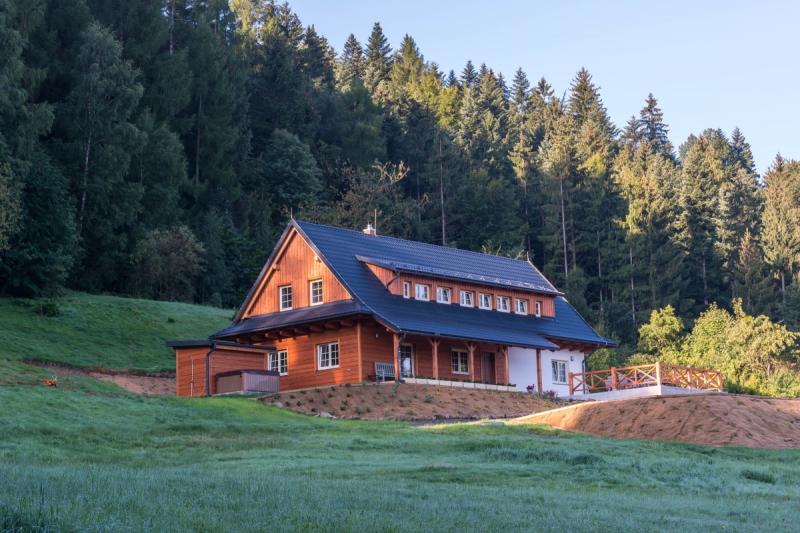 Cottage on moss
Max. 13 guests
Our tips
So many options
Just a 10 minute walk from the cottage, you'll find a newly renovated swimming pool. Directly from the cottage windows, you'll be able to see the top of Pusteven Mountain - so put on your hiking books and go conquer the peak, either by cable car or on foot. Another great day trip is the 30 km long route of the Horní Bečva cycling path to Valašské Meziříčí.
Great owners
The owners Iva and Vašek will be happy to help you in any way they can. Don't be afraid to turn to them.
On bikes
Didn't bring your own bikes with you? No worries! The Tourist Information Center in Rožnov pod Radhoštěm rents bikes, e-bikes and scooters during the main tourist season.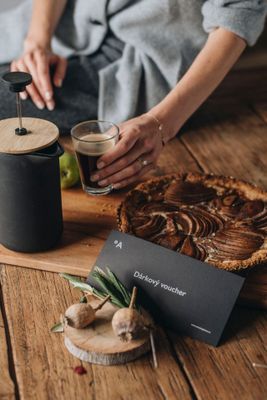 Gift tip.
Give your loved ones an adventure in one of more than 300 amazing places by purchasing a luxurious voucher. The voucher can then be used to pay for your booking.
Vouchers offer
---
---