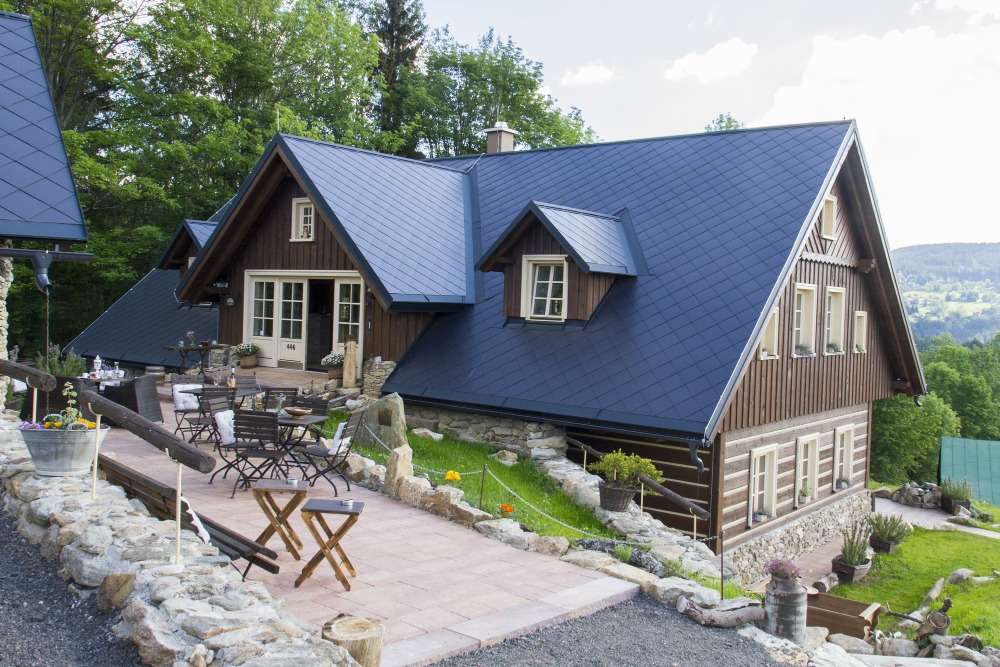 Timbered Cottage
•
Vítkovice v Krkonoších, Česko
Aroma Aldrov
Reservation
Pick your dates and number of guests
---
---
---
We will confirm the booking
~ 3h
reaction of the owner
---
An absolutely idyllic mountain cottage awaits you on the slopes of the Krkonoše Mountains. Go back to the days of milk without preservatives and honest, fluffy sweet buns. A time when water was drunk straight from the spring. When you slept under real, feather-filled duvets and were woken by the sun peeking through the windows.
Sleeping so well that you wake up with the spirit and desire to do everything and anything that crosses your mind? Eating five jam-filled sweet buns with a cup of honest cocoa or black tea while leaning against the toasty tile stove, still warm from morning baking? Having plenty of energy and imagination to be creative, to be in the moment? That's exactly what it's like to be here.
Read more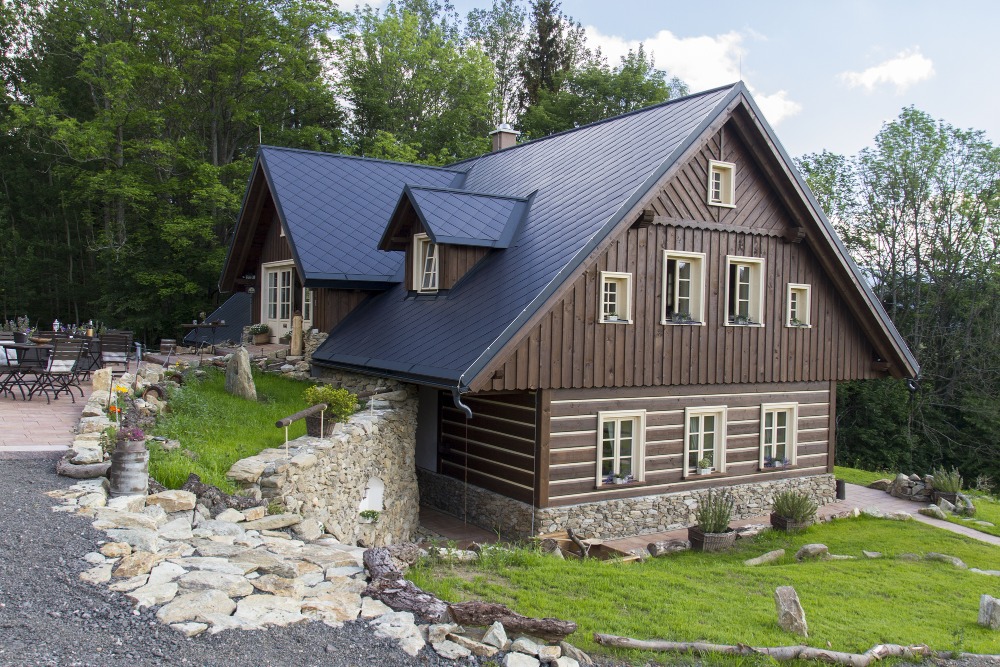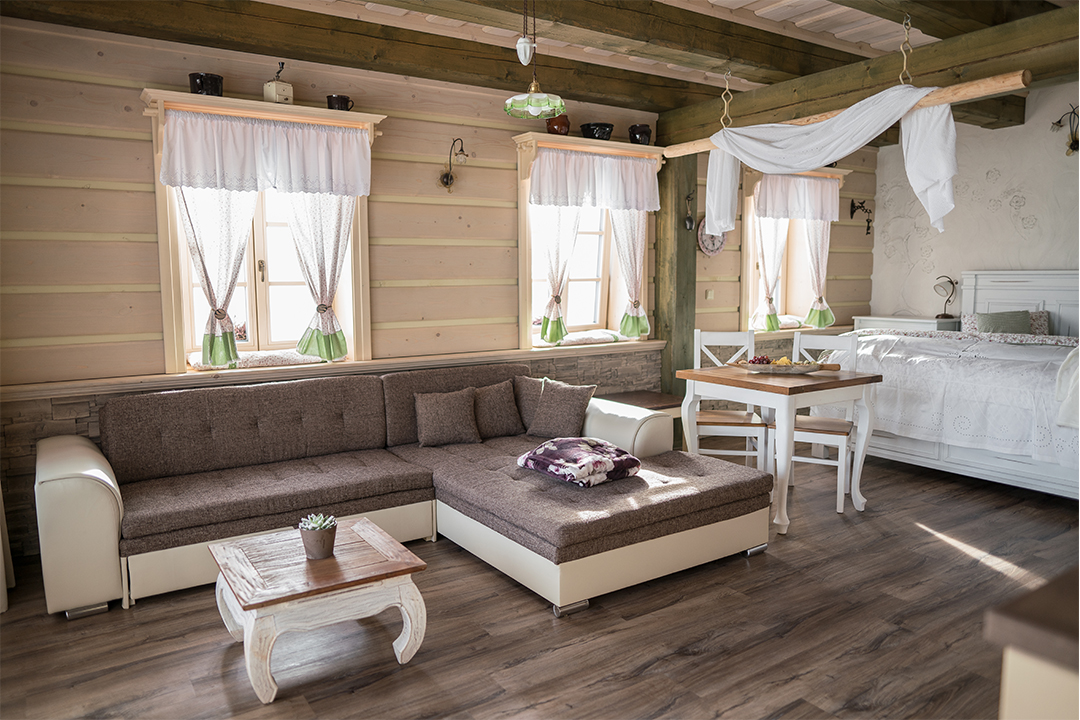 Rooms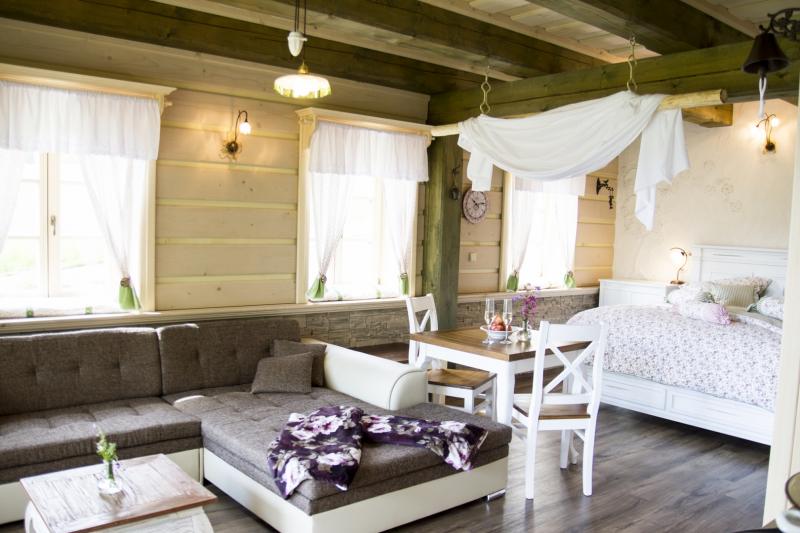 Fine Green room
Max. 4 guests
Our tips
Dejavu Restaurant
"My name is Josef Rychtr and I was born here in the Krkonoše Mountains. I have extensive experience in restaurants across the Czech Republic and abroad. My heart pulled me back home, so together with Tamir Winterstein, we founded and built a mountain cottage, where we want to bring joy to ourselves and especially to our guests. I have prepared a lot of traditional Czech and Krkonoše recipes from the time of our grandmothers, who cooked without substitutes, chemical additives and flavorings, and made every meal a celebration." Amen.
Up, across and down the mountains
Explore the Krkonoše, or Giant, Mountains. Put on your hiking boots and go to Labská, conquer Sněžka or just walk through the forest and keep an eye on the forest floor for any mushrooms.
Take it easy
In the evening, unwind in the sauna with a salt wall, ease sore muscles under the mountain waterfall in the aroma pond, and breathe easy in the relaxation zone.
Happiness in feathers and lace
Aroma Aldrov welcomes all possibilities of organizing happy weddings, family celebrations, jubilee birthdays and other celebrations here.
Local specialities
What else can you look forward to? Rychtr brews his own beer Chřástalák, a semi-dark lager 11°. Water - from a spring and icey cold - is drawn directly from the rock under the cottage: Winterstein's Soda Water. And a wine cellar is ready to please all wine lovers. We have no doubt that everyone will find their own joy here.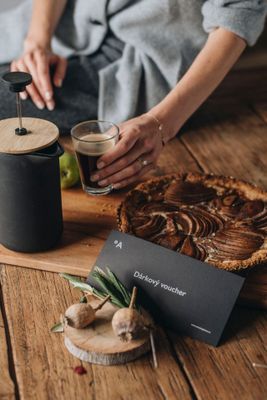 Gift tip.
Give your loved ones an adventure in one of more than 300 amazing places by purchasing a luxurious voucher. The voucher can then be used to pay for your booking.
Vouchers offer
---
---