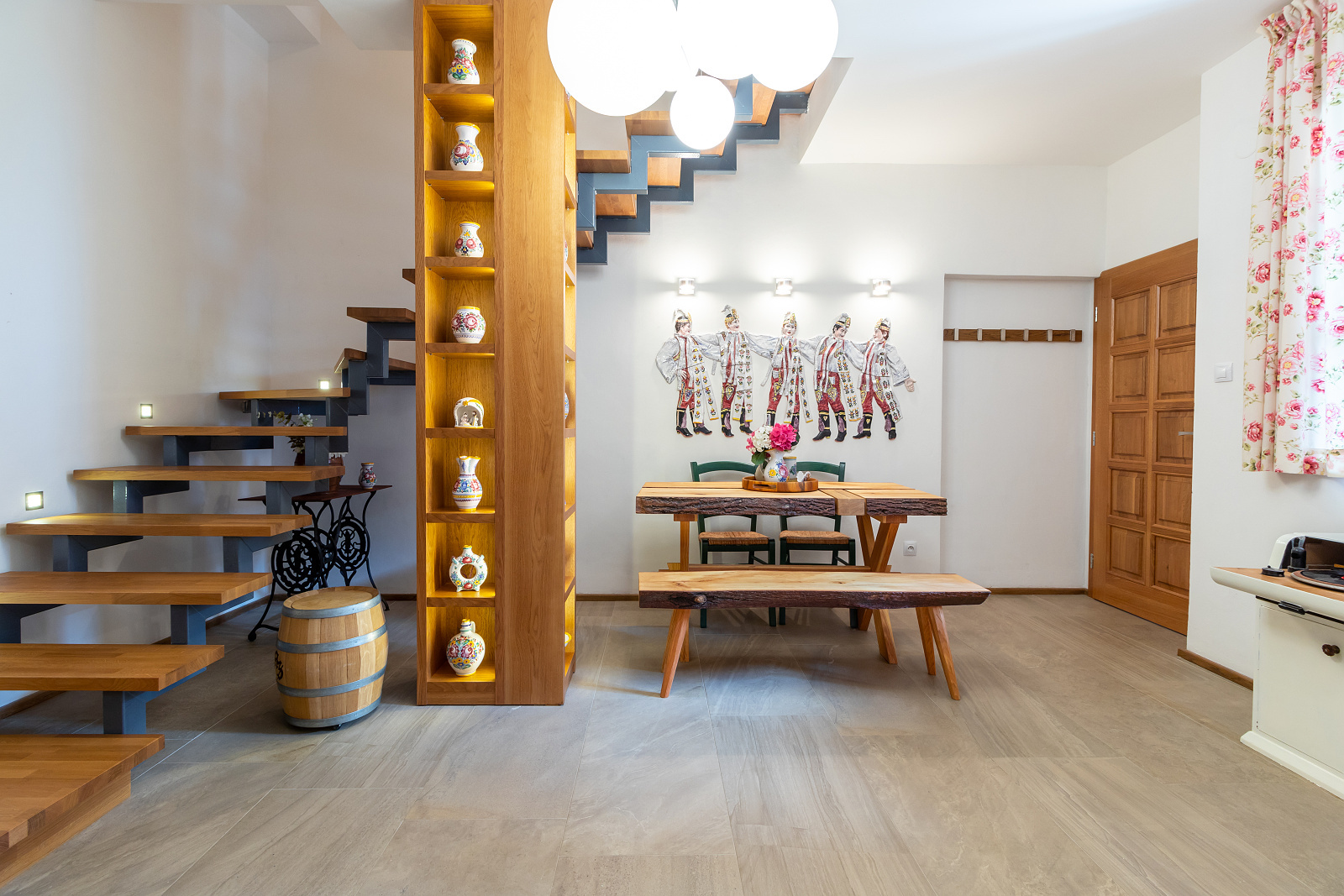 Apartment
•
Dolní Bojanovice, Česko
Apartmány U Stařenky
Reservation
Pick your dates and number of guests
---
---
---
---
In a magical South Moravian village, come discover the perfect charm of the apartments U Stařenky, "At the Little Old Lady." A place you'll want to return to, again and again. Not just for the atmosphere, but primarily for the hospitality of the owners - their warmth and kindness attracts guests form all across the country.
You'll find the apartments quite easily - just look for a well kept house with a front garden and large wooden gate. The owners will be there to greet you and show you around.
Read more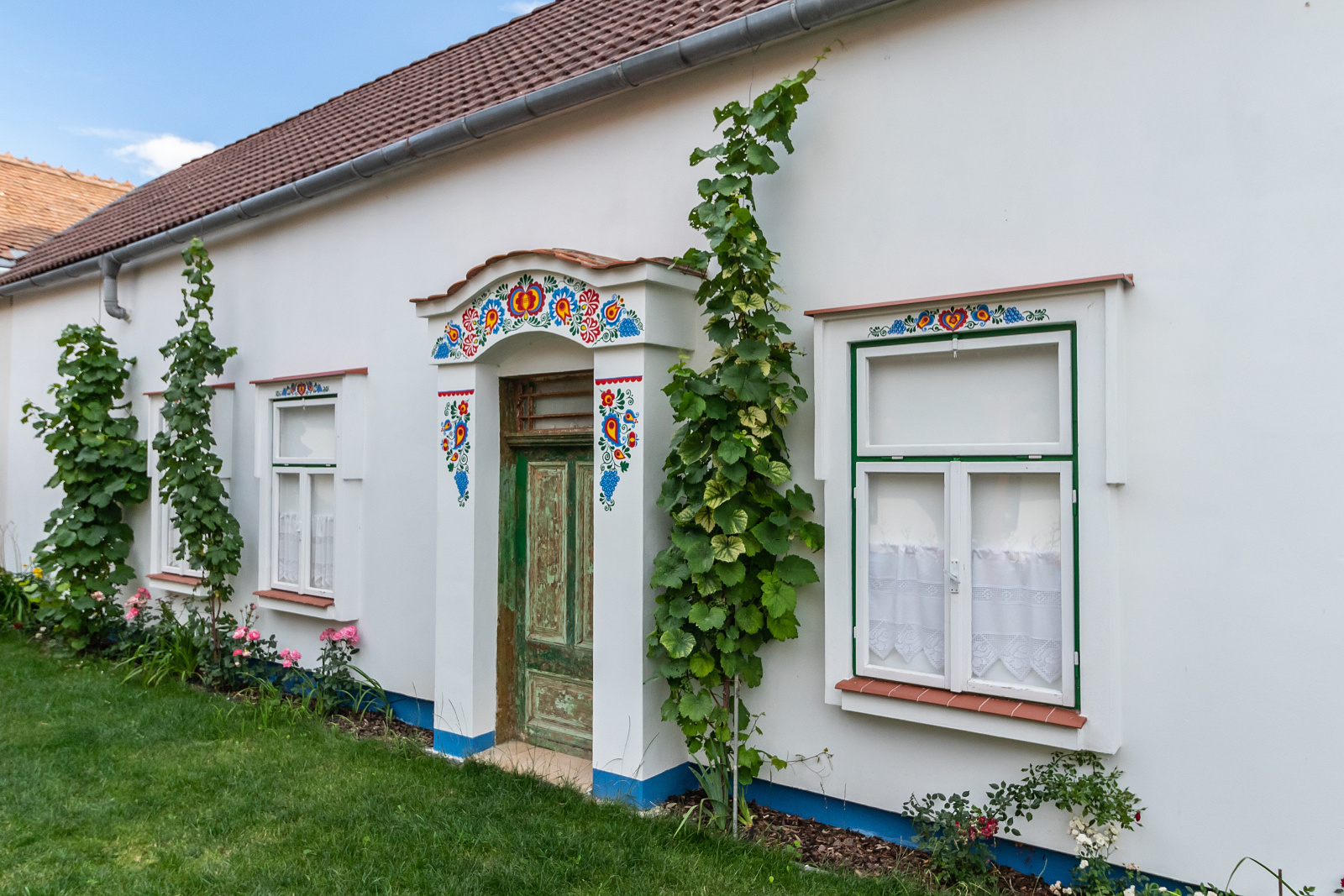 Rooms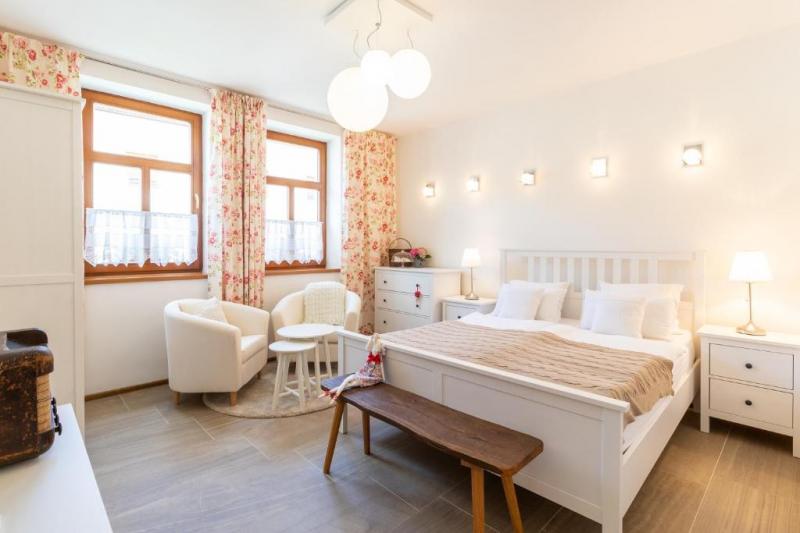 Tramín Apartment
Max. 2 guests
Our tips
Wine, wine, wine
Tour the wine cellars in nearby villages, ride through the vineyards and stop for wine tastings in any of the local wineries.
Sunset
What to do in the evening? Hunker down in the garden with comfy seating, a grill and a beautiful view of the St. Václav Church.
The whole gang
If you're traveling with kids or with a group of friends, choose either the Pálava apartment or the Chardonnay apartment, which are both fit for more guests.
Eat well
Don't worry about bringing groceries, the local supermarket is but a few steps away. Pay a little extra and enjoy breakfast made by the owner herself. It'll be the perfect start to a happy day.
Natural light
Let the morning light spill in through the bedroom windows and wake up slowly to sunshine dancing across your skin. Or draw the curtains and sleep till noon. No judgement here.
Into the cellar
If you want a bit of privacy for you and your company, hide away in the cellar, where you can soak up its history that stretches back to the 12th century.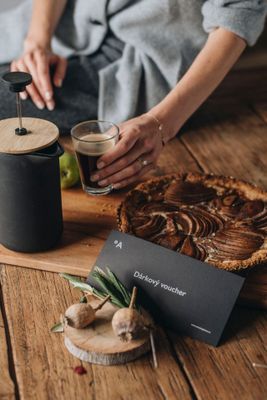 Gift tip.
Give your loved ones an adventure in one of more than 300 amazing places by purchasing a luxurious voucher. The voucher can then be used to pay for your booking.
Vouchers offer
---
---