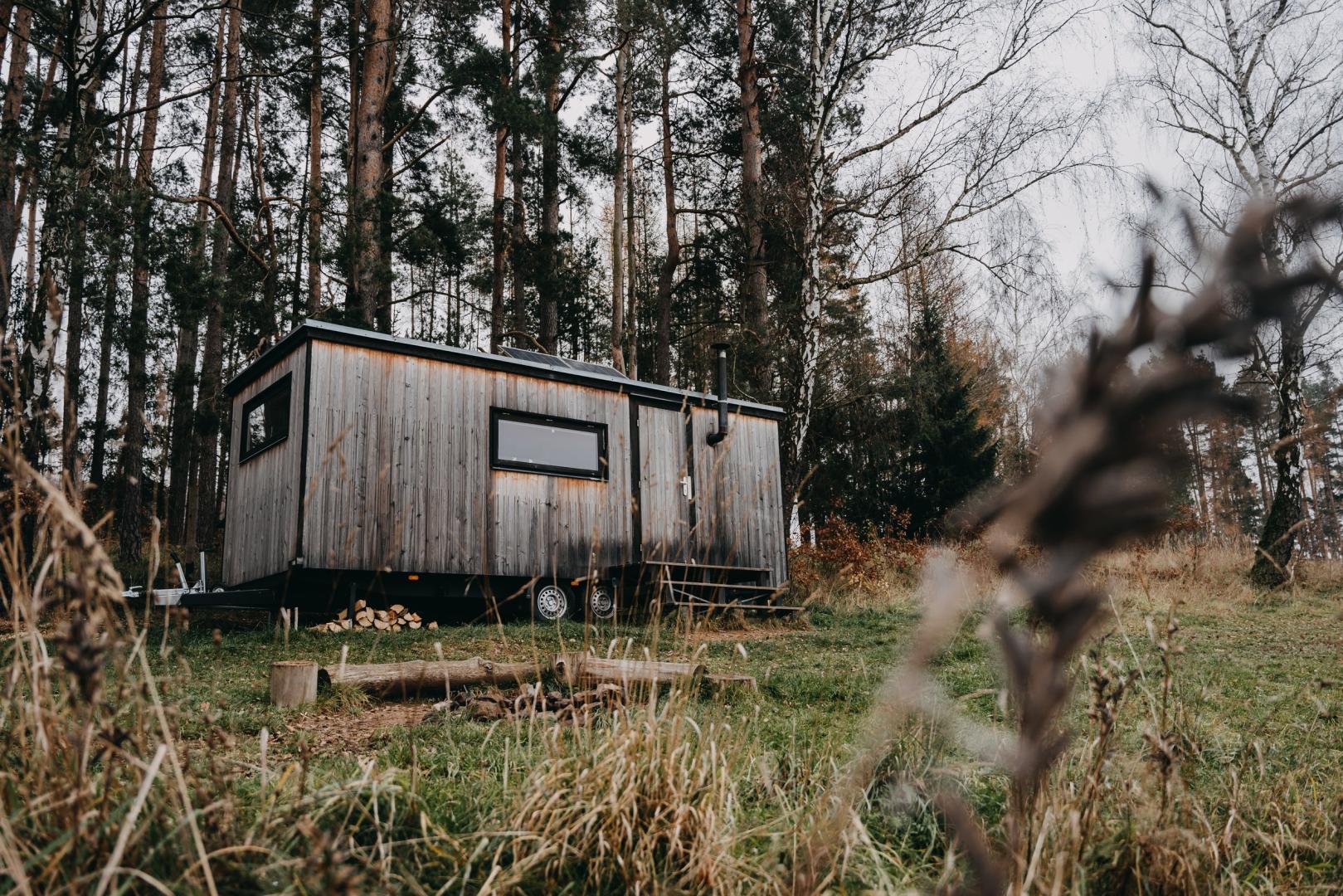 Reservation
Pick your dates and number of guests
---
---
---
We will confirm the booking
~ 3h
reaction of the owner
---
Two modern caravans face one another across a large meadow at the edge of a forest. So close, and yet far enough apart to give their respective guests plenty of privacy. Looking for the perfect harmony of simplicity, comfort and connection with nature? This is it. But hurry - the caravans are usually booked several months in advance.
The hotel-level comfort will be a big, happy surprise. The houses are all about solar energy, which will give you light and recharge your devices. In the Black Caravan, water is slightly limited, but not so much that you won't still have hot water in the shower. For guests of the Green Caravan, it's an outdoor shower. Aka suitable for the resilient.
Read more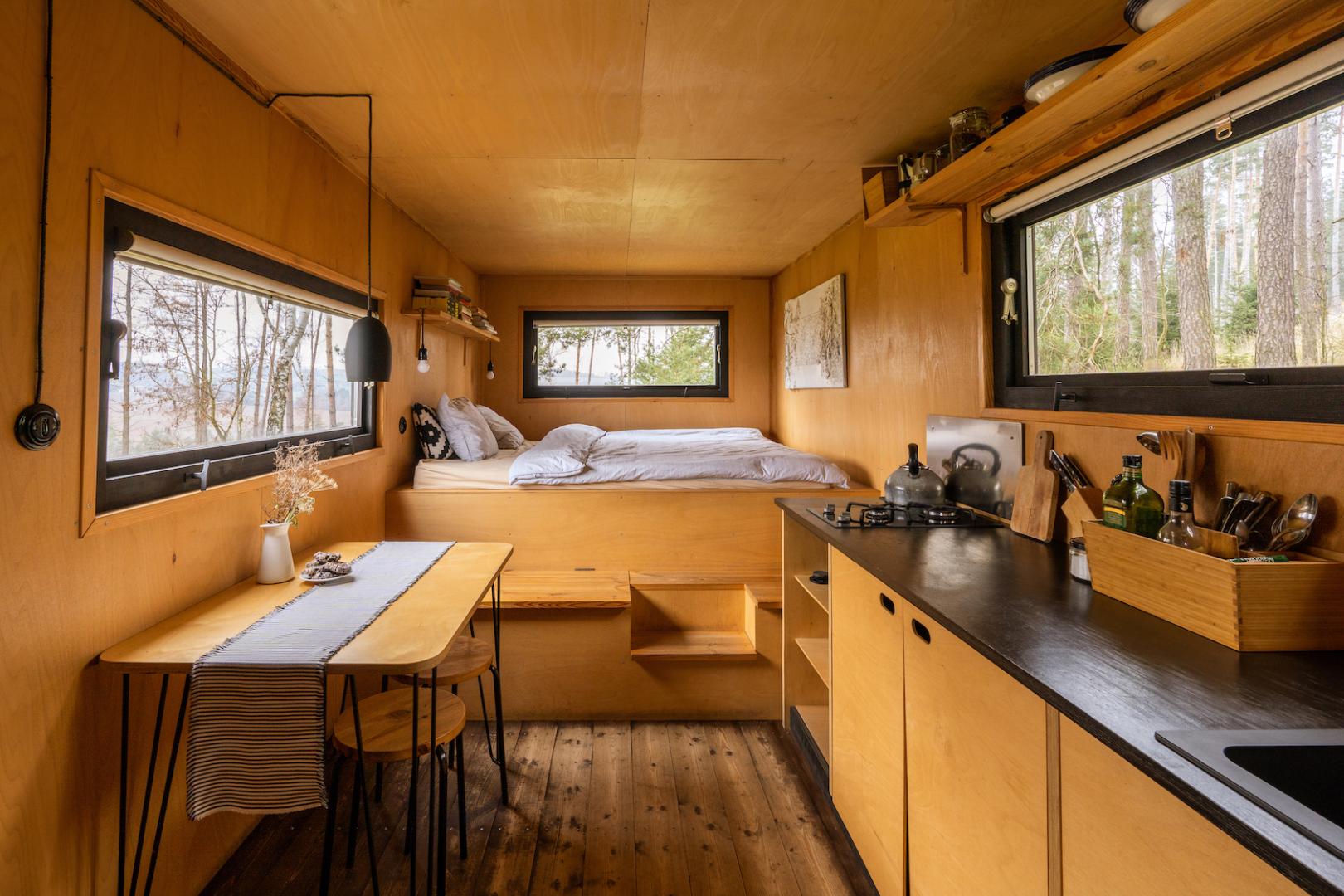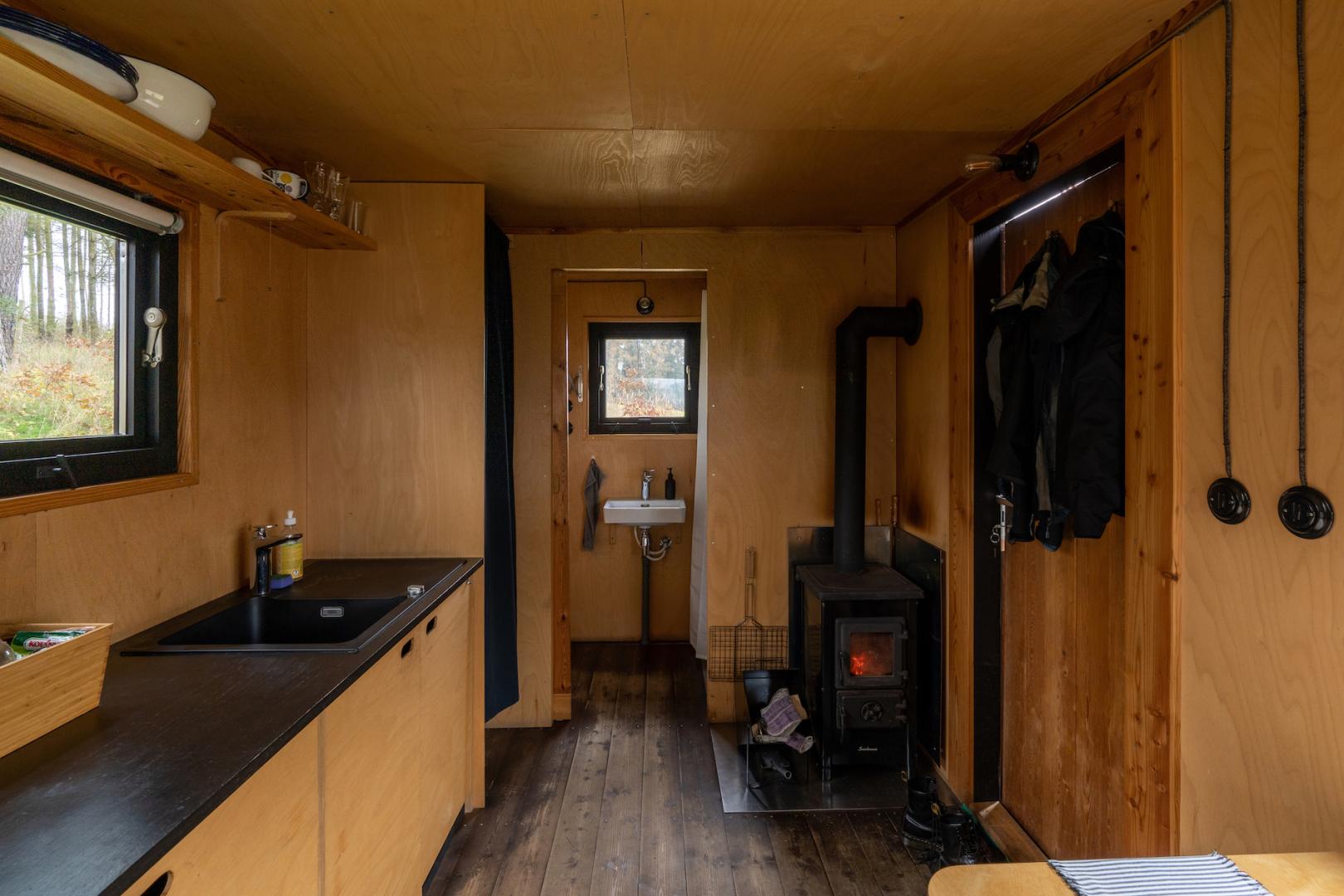 Rooms
Our tips
Sweet do-nothingness
Sometimes, you just need to completely switch off for a while. Lie down and relax in the caravan, read a good book, and definitely turn off your phones and listen only to the sounds of nature.
Plan for the day
Rent bikes and explore the surrounding area or take advantage of fine weather to swim in the Želivka River. And in the evening? Sit by the campfire and let the fire crisp up your sausage to perfection.
To Želiv village!
Take the short walk to the picturesque village of Želiv, where you can buy groceries in the local shop, go to a restaurant for some yummy food, and above all visit Santini's old monastery and the neighboring brewery.
Coming soon...
In the near future, you can look forward to a third accommodation facility, which will probably be in the form of tents. We can't wait for how the owners will surprise us this time.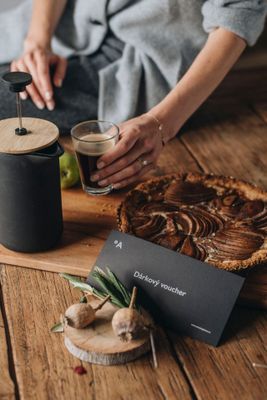 Gift tip.
Give your loved ones an adventure in one of more than 300 amazing places by purchasing a luxurious voucher. The voucher can then be used to pay for your booking.
Vouchers offer
---
---