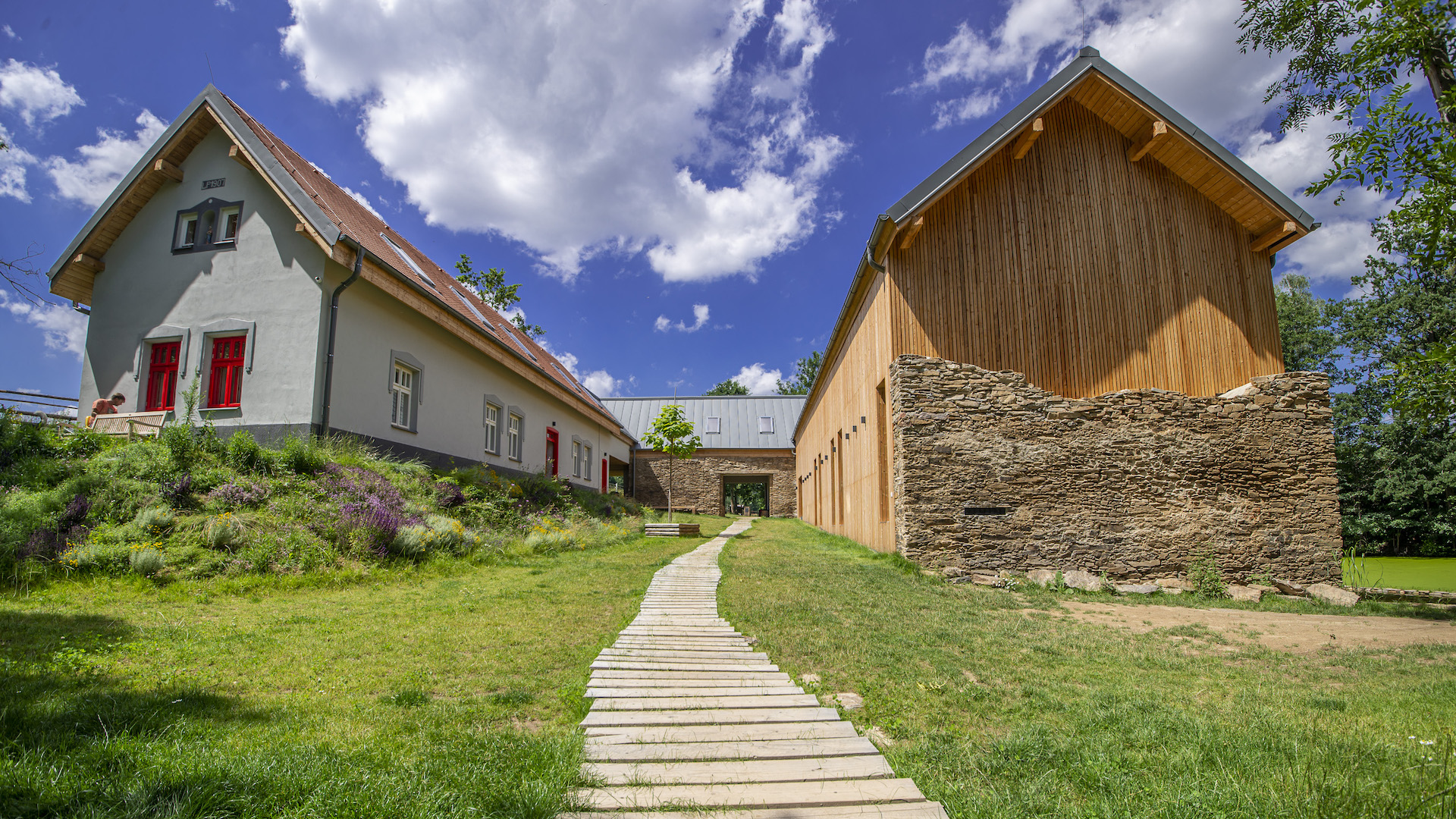 Cottage
•
Neustupov, Česko
Samota Hojšín
Reservation
Pick your dates and number of guests
---
---
---
---
The name gives away the location. Between forests, fields and ponds, with no other signs of civilization nearby, just beautiful nature all around. But don't expect a decrepit old hut - in fact, expect the polar opposite. This new build with features of the original farmstead offers a clean and modern take on accommodation for over 50 guests. 
Enjoy the collective atmosphere of the common living space, where you can sit and lounge. The kitchen and dining area is ideal for cooking together and gathering over great food. But don't worry about not having any privacy - there are endless spots where you can hide away and enjoy a moment for yourself.
Read more
---
Outdoor / Indoor Playground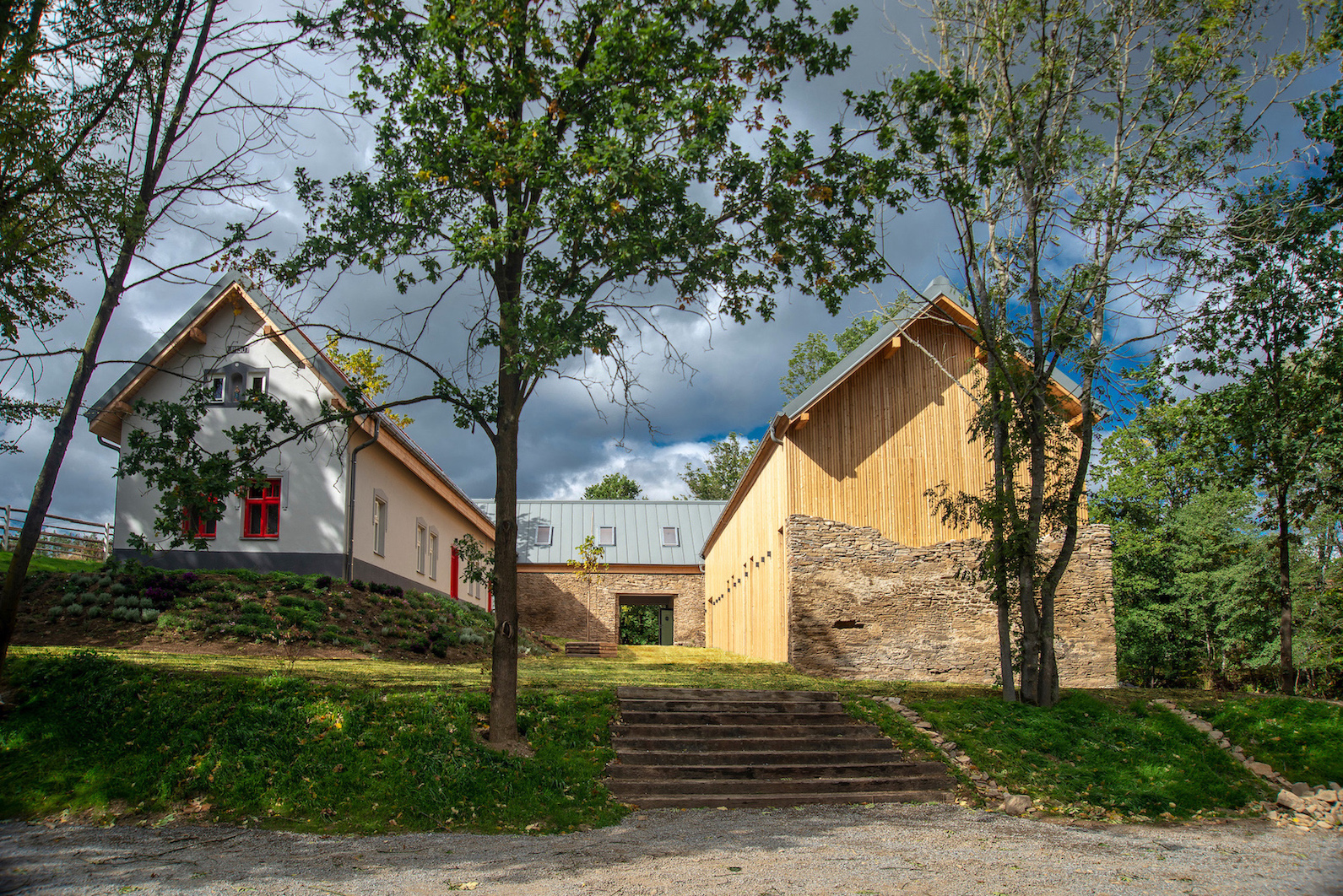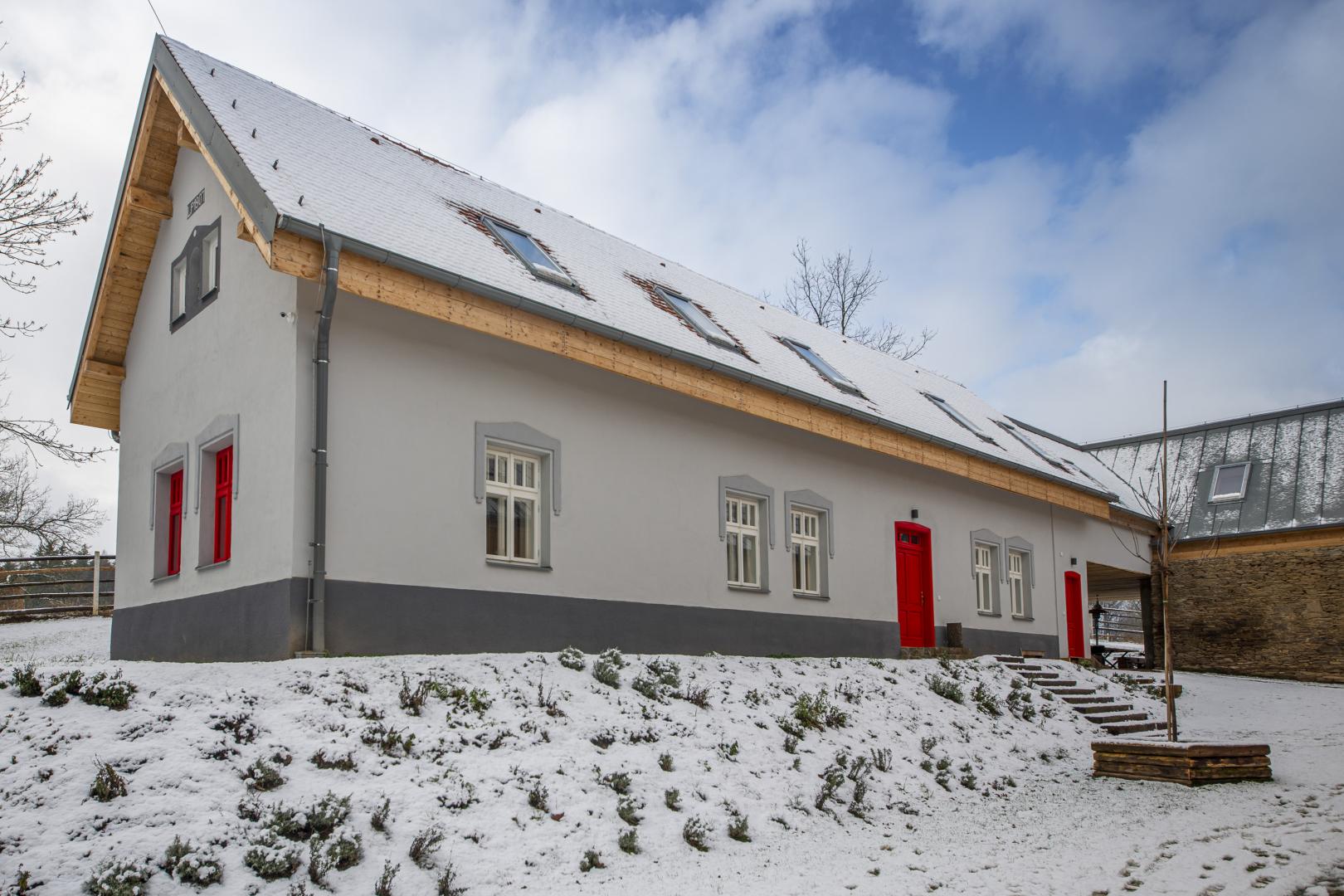 Rooms
The whole Samota
Max. 19 guests
Our tips
Design
The building was reconstructed in a clean and fresh style, with wooden furniture, eye-catching features and a net for playing and hanging out between floors.
Sweet smells of sizzling savory goodies
The terrace is equipped with a grill, so come prepared, marinate your meats or veggies of choice and enjoy an evening gathered over the grill, set to a soundtrack of the surrounding nature's hum.
Beautiful bathrooms
All rooms come complete with an ensuite bathroom. And these aren't any old bathrooms - they are truly unique, not least because of the colorful mozaik tile features.
Paradise for kids
Hojšín is a place where the kids will feel at home, but without feeling infantilized in any way.
Dogs welcome
One of the few places where you can bring your four-legged friends - we bet they'll be thrilled to enjoy your holiday by your side.
All in one
If you reserve Samota as a whole, you'll get everything that it has to offer - the main building, cottage, tree stand, sauna and all common spaces.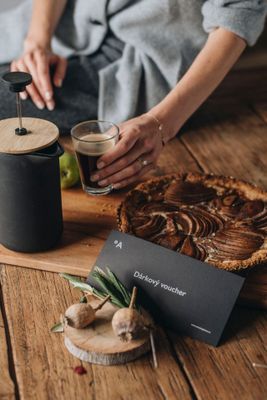 Gift tip.
Give your loved ones an adventure in one of more than 300 amazing places by purchasing a luxurious voucher. The voucher can then be used to pay for your booking.
Vouchers offer
---
---