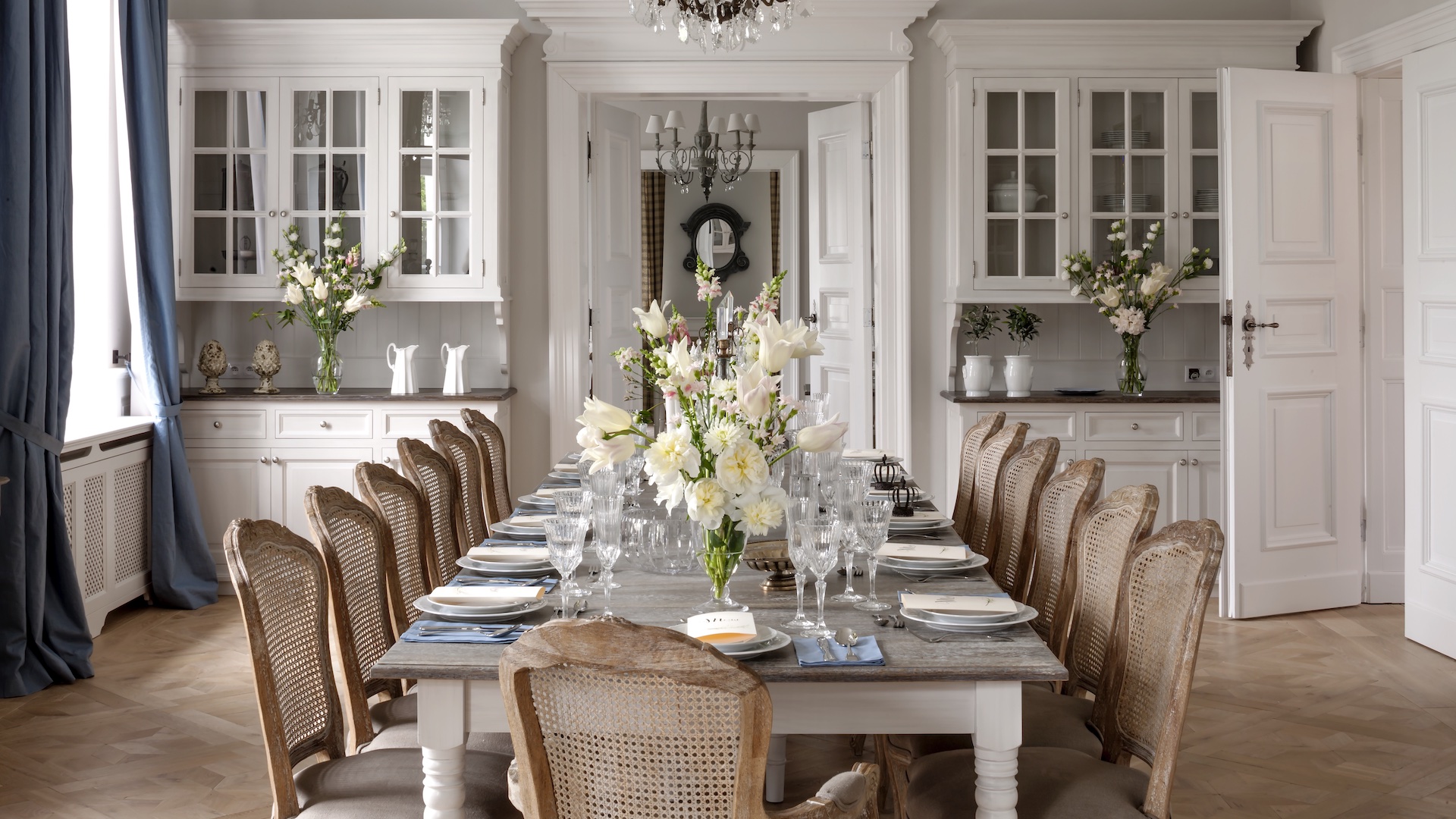 Reservation
Pick your dates and number of guests
---
---
---
---
Once upon a time... Not so far, far away (only 2.5 hours from Prague), an exceptionally amazing place stands amidst fields and meadows. Pałac Kamieniec definitely deserves this fairytale introduction as it is easy to feel like in a fairytale here. That's how we felt there, anyway.
Tip
Collect experiences, not things.
Purchase
The originally 18th-century Baroque palace dilapidated at the beginning of the 20th century and it wasn't until 2009 when the current owners, Katarzyna and Wojciech, found enough determination and passion to restore its original elegance. All of that with the intention to create an ambience of a place that was a real home to its original owners. Whether you choose one of the romantic palace rooms or stay in the adjacent 'folwark' (manor) furnished in an elegant rural style, you'll feel the soft and cosy atmosphere and a bit of luxury in the sensitive combination of original accessories and fair, contemporary material.
Read more
---
AP Voucher accepted - online reservation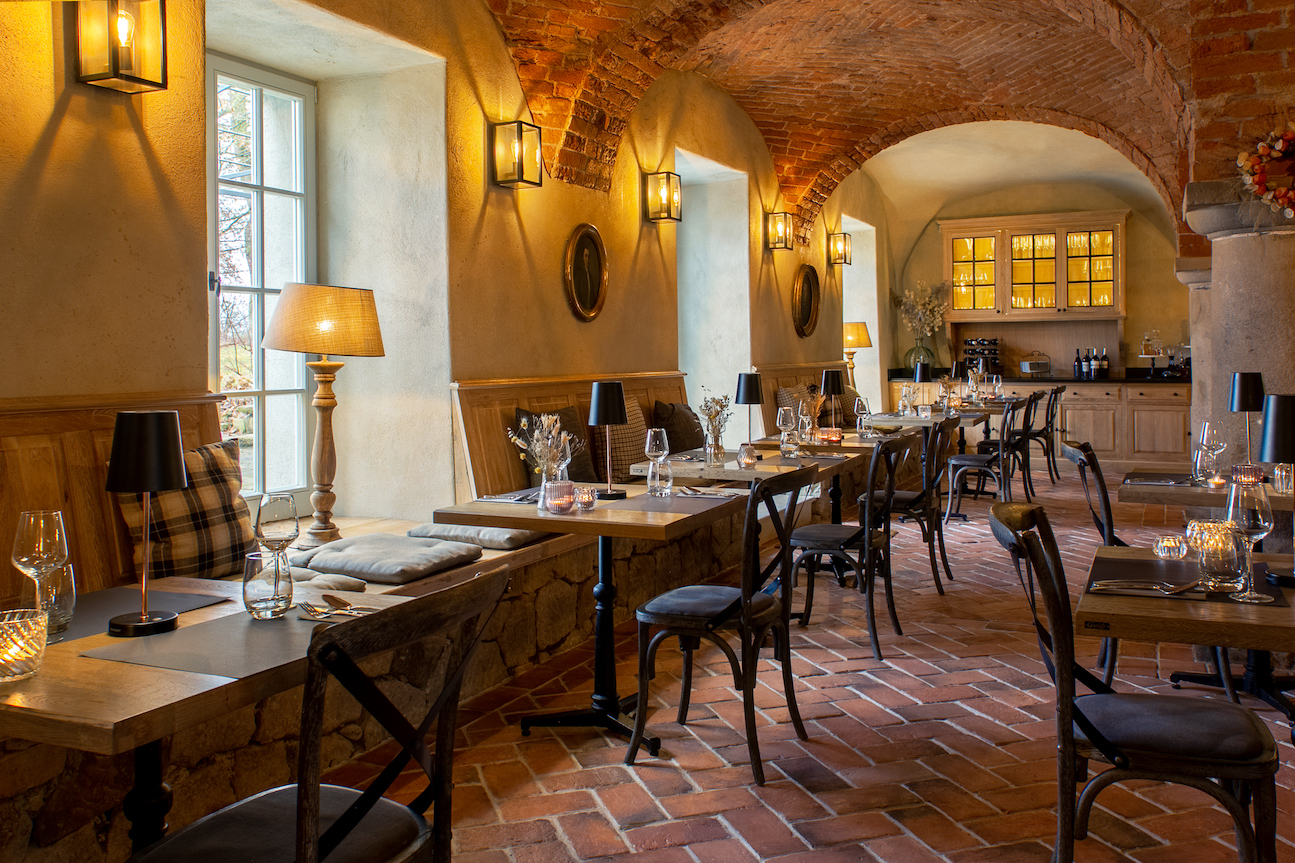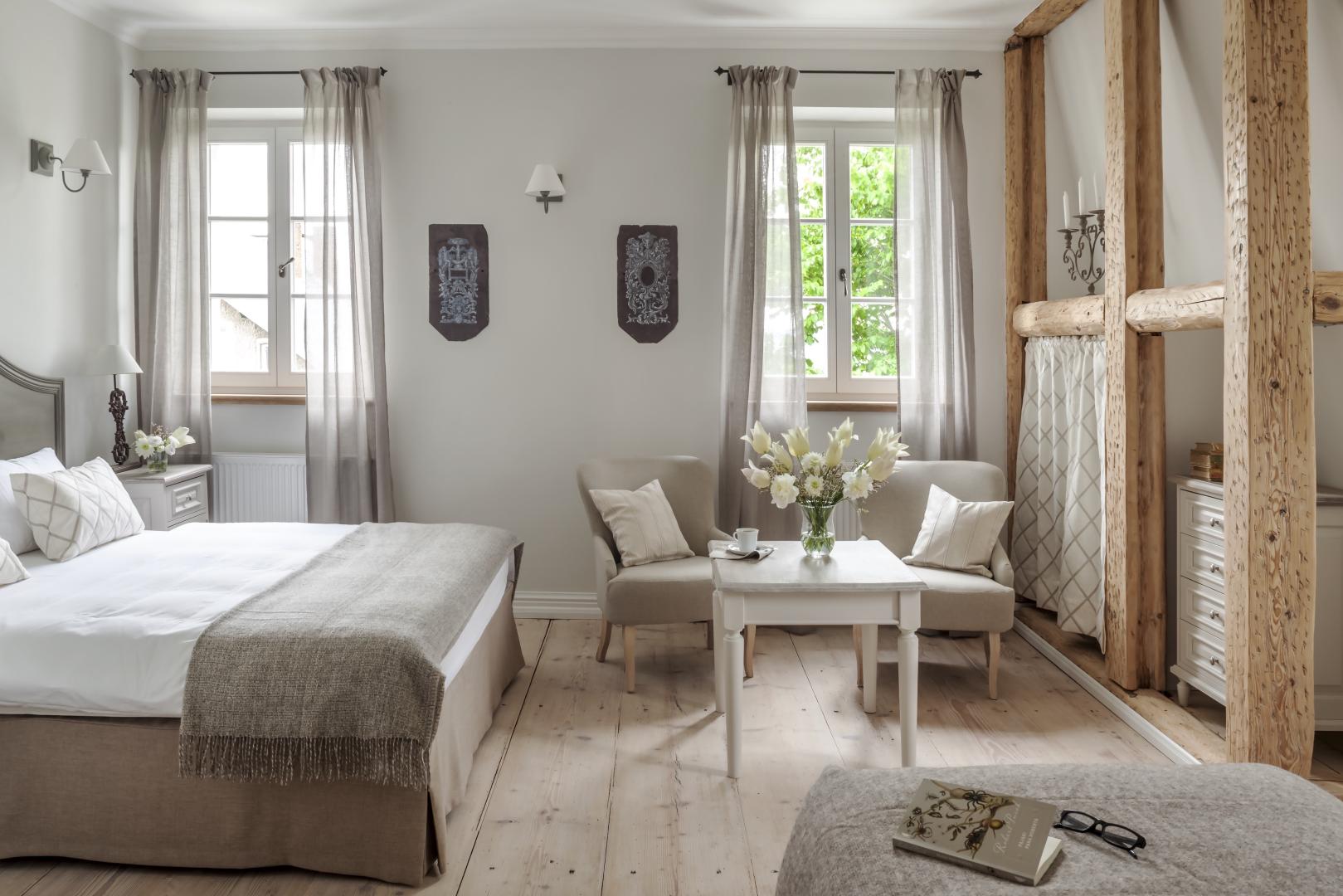 Rooms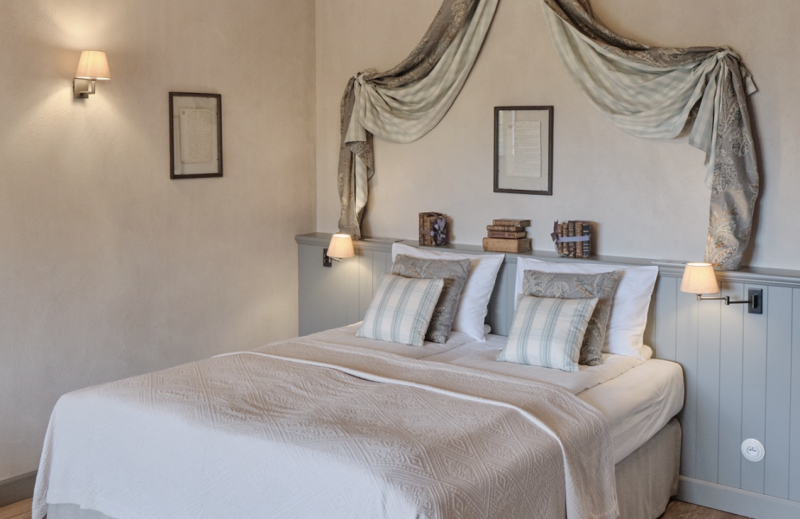 Deluxe room in the farmstead
Max. 4 guests
Our tips
Palace menu
The local restaurant will please you with their excellent menus, including seasonal and vegan dishes, as well as with the beautiful, historical interior. Naturally, you can enjoy your breakfast and dinner outdoors as well.
Mrs. Marylka's kingdom
When walking through the garden, especially in summer, you'll admire the colourful flower patches full of bees and scents. The flowers are grown to be cut and you will find them in the palace and restaurant interiors. Mrs. Marylka, who is in charge of this masterpiece, will be happy to chat with you.
Massages and a private sauna
The place is complete with the guarantee of perfect relaxation, namely in the cold season.
Enjoy a long moment
We were absolutely charmed with the numerous places perfect for sitting down with a book or a cup of tea and enjoying the moment. When the weather is bad, guests can use the cosy lounge room with a library and amazingly cosy armchairs. A book, a game of chess or a cup of hot chocolate will be exceptional in this space.
A hall for workshops
The palace also has a space for workshops or yoga lessons. A luxurious combination we would love to experience ourselves.
Góry Stołowe
The national park with its unique peaks is only a few kilometres away from the palace and it's a great place for walking and exploring the local scenery.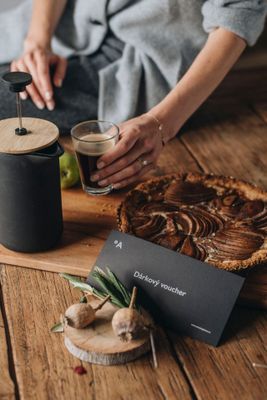 Gift tip.
Give your loved ones an adventure in one of more than 300 amazing places by purchasing a luxurious voucher. The voucher can then be used to pay for your booking.
Vouchers offer
---
---