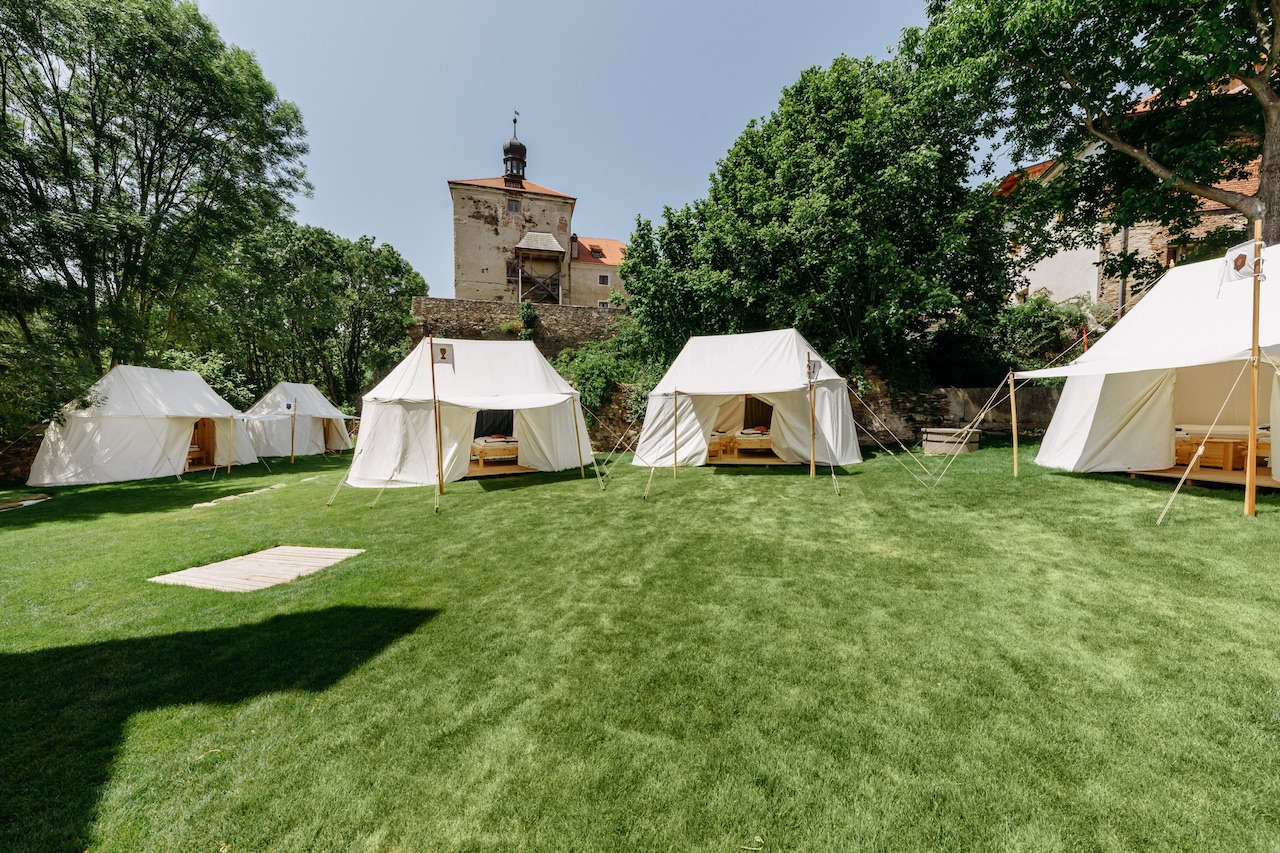 Glamping
•
Malešov, Česko
Malešov Glamour Camp
Reservation
Pick your dates and number of guests
---
---
---
---
Sleeping in a tent has never been more fun and adventurous. Forget about confining and noisy sleeping bags, restless nights on the hard ground and washing in a pond. At Malešov Camp, tent life is not what you'd expect. It's all about comfort, convenience and a touch of history.
Owner Ondřej Slačálek knows that Czechs have fallen in love with the new glamping trend. And so we have. Not far from Kutná Hora, in a garden on the shore of a small lake resting under a medieval fortress, you'll find this absolutely original campsite with eight tents.
Read more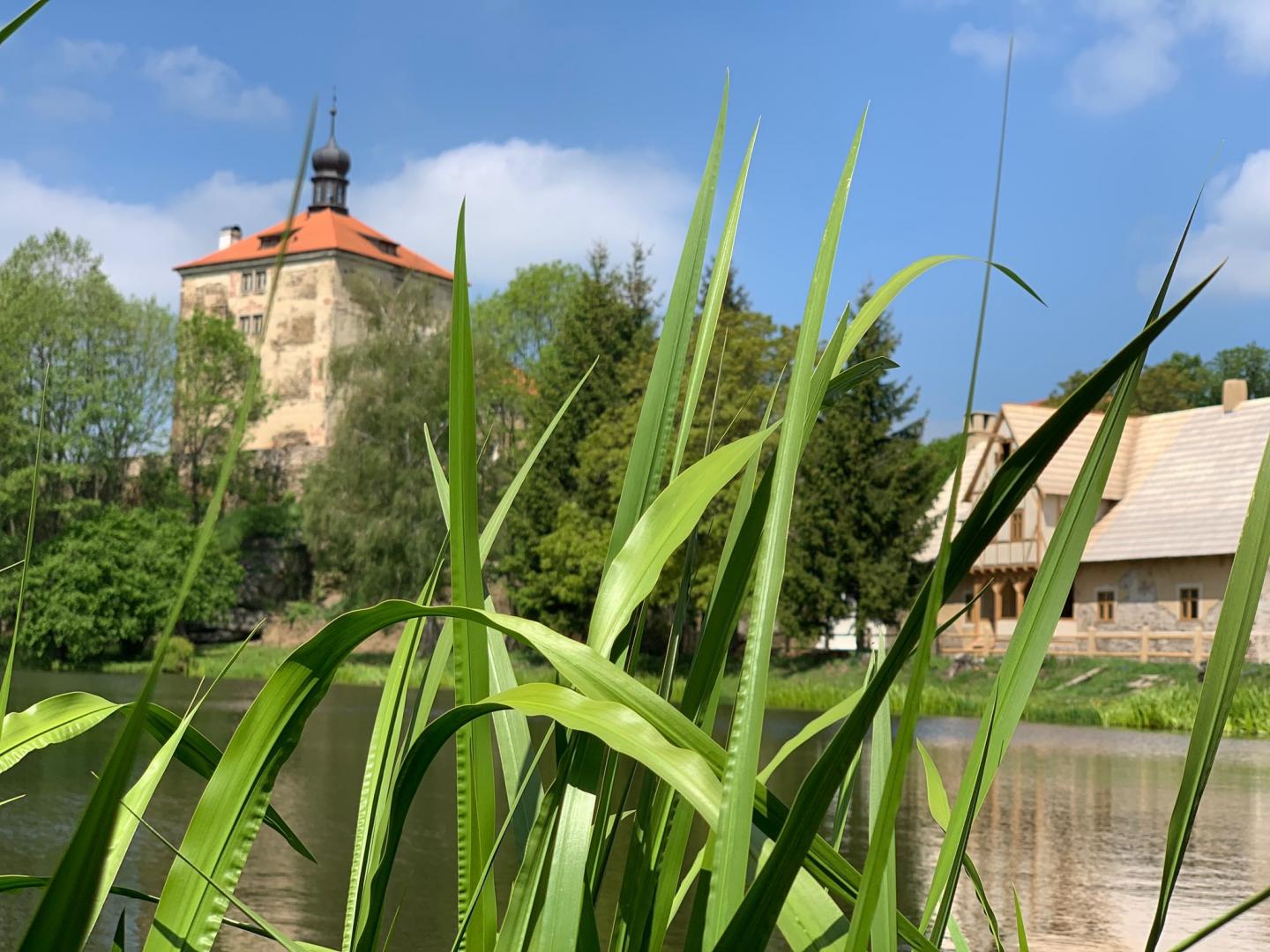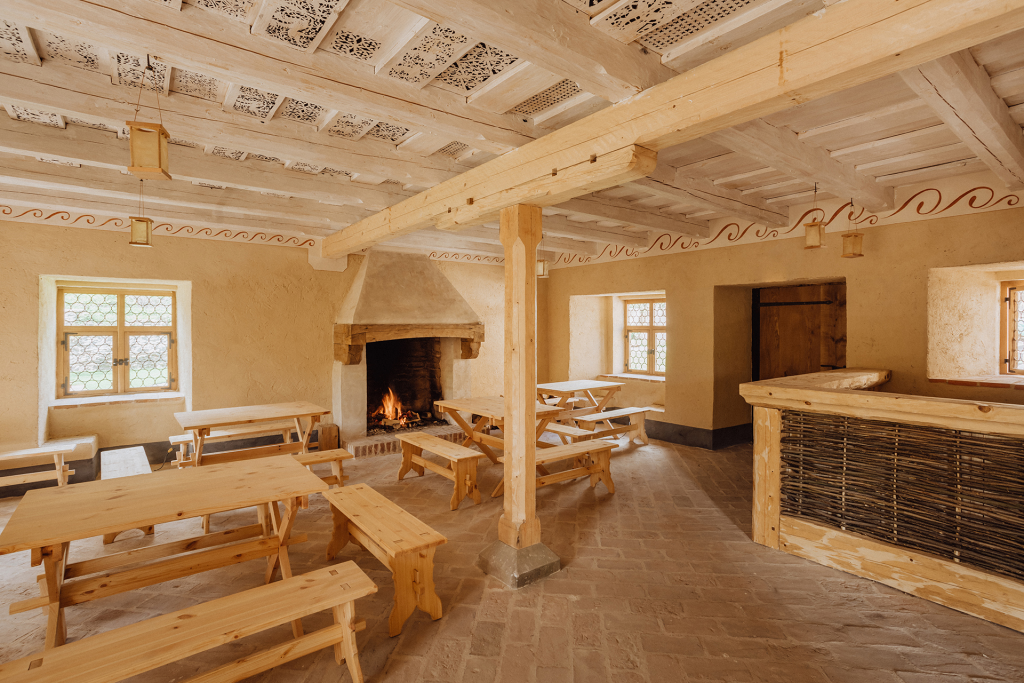 Rooms
Our tips
Beer and history
Book a tour at the local brewery, visit the Malešov Museum or go see the local medieval fortress. Every day promises new adventures and discoveries.
Escape room
Take on a new challenge and try the local escape room inspired by the computer game Kingdom Come: Deliverance.
Scented soak
Breathe deep as you soak in a cleansing bath and the scent of herbs rises from the warm water. Not taking advantages of these baths directly at the campsite would be a shame, don't you think?
Original team-building
Corporate events or company bonding - make the best of them in the comfortable common room, which also serves as a game room.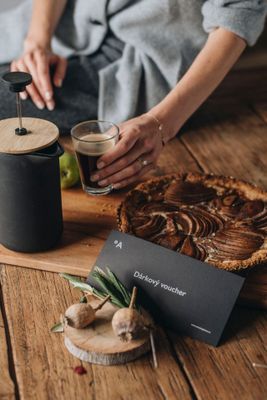 Gift tip.
Give your loved ones an adventure in one of more than 300 amazing places by purchasing a luxurious voucher. The voucher can then be used to pay for your booking.
Vouchers offer
---
---