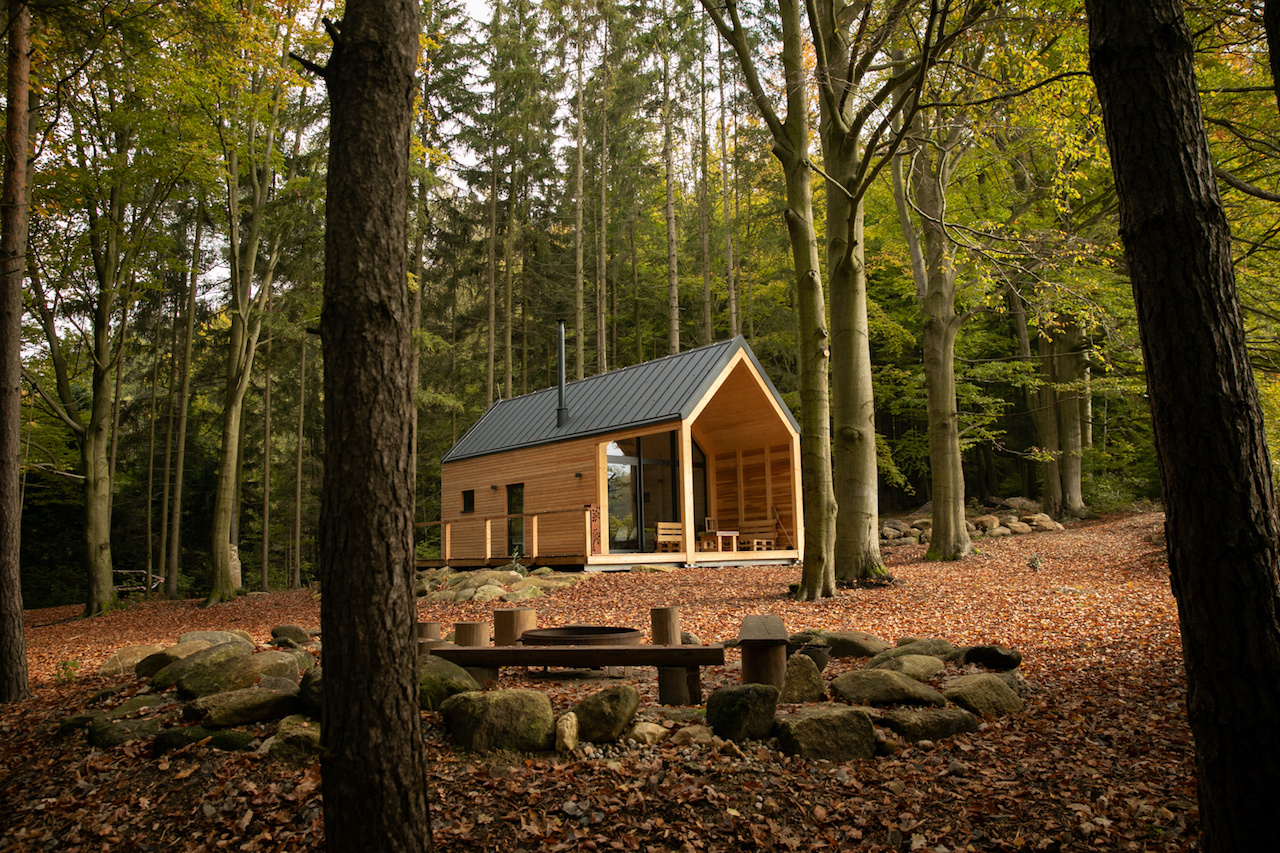 Glamping
•
Dolní Město, Česko
Forest Garden Family & Romance
Reservation
Pick your dates and number of guests
---
---
---
---
Imagine this. You'll taste the crystal clear water from a well, experience the genius loci of one of the most beautiful rivers, River Sázava, relax under the branches of full-grown trees where you will find your lost peace and balance, just like we did.
Both houses are designed to offer the best views. We guarantee there'll always be something to look at, whether you are in the first house, designed for a family, lying in bed upstairs, resting by the fireplace, or enjoying a morning cup of coffee on the terrace. The second house is for couples who'd like to enjoy some romantic moments in the beautiful bedroom with a fireplace, a view of the forest and a lovely bath for two.
Read more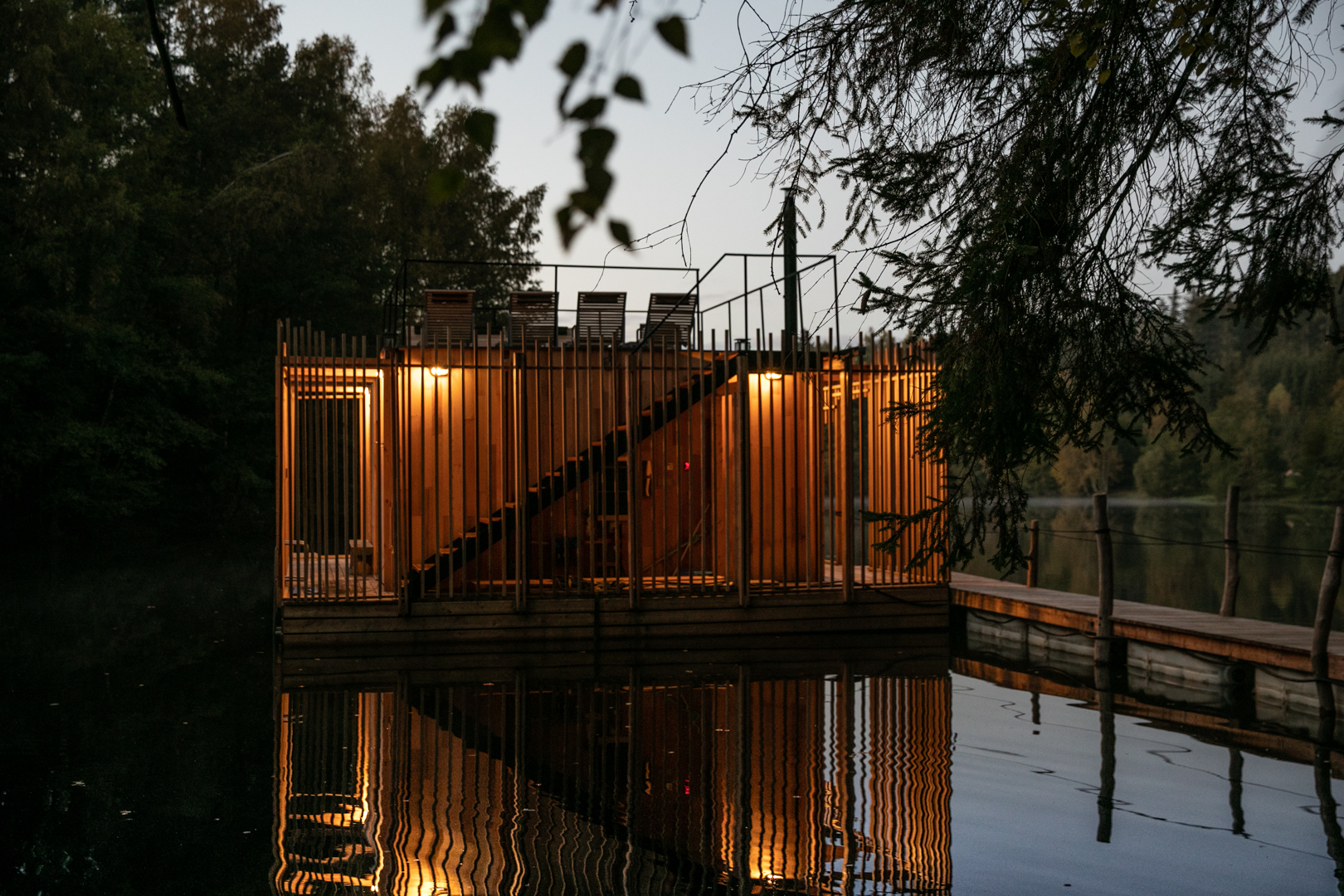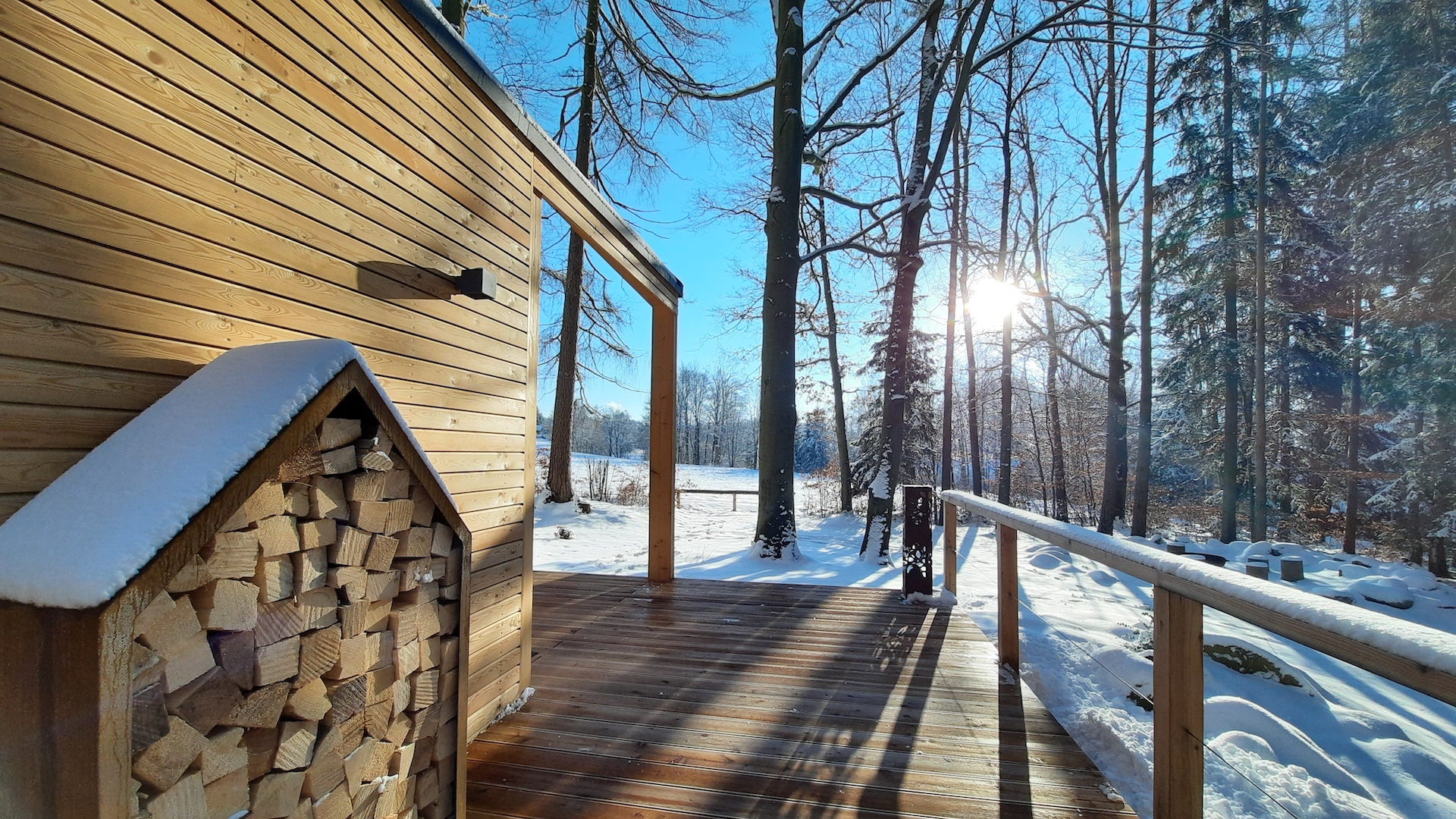 Rooms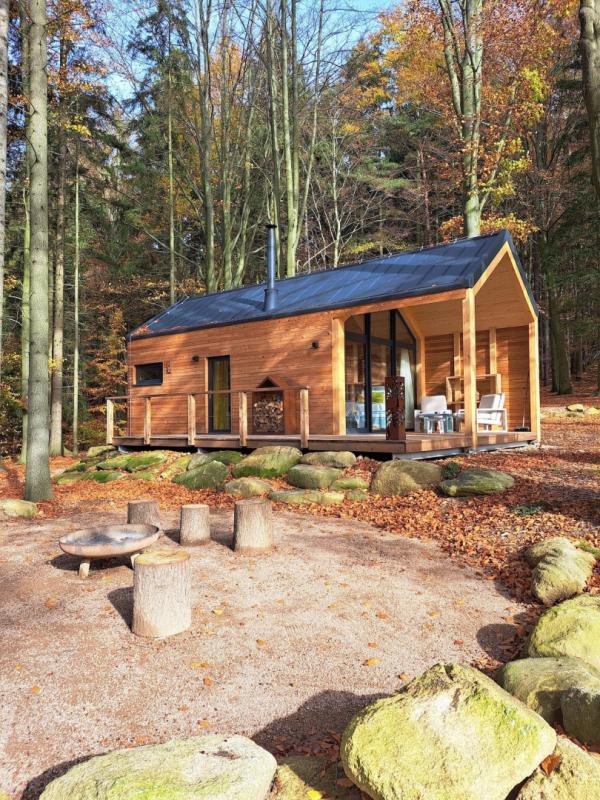 Forest Garden Romance
Max. 2 guests
Our tips
Unique cedar sauna on water
A sauna scented with cedar, floating on water with a view of magical nature. Enjoy the real Finnish sauna, relaxation under the sky in fresh air in a Finnish style.
The cleanest pond
Find it right here. A few steps and you'll find yourselves on the bank of a clean, natural pond where you can cool down in summer and enjoy the sun rays on a beautiful grassy beach, or boost your immunity in winter.
Outdoor fire pit
You can test your cooking skills, own recipes and spend good times with your friends or family outside by a blazing fire.
No time for boredom
Many different events take place in the area, be it culture, interesting yoga seminars, cold water immersions, Qigong or the legendary Pokoutní festival. Cyclists can take off along one of the local trails and visit the nearby Lipnice Castle.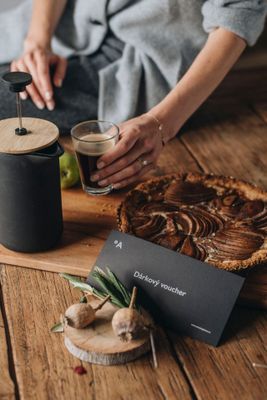 Gift tip.
Give your loved ones an adventure in one of more than 300 amazing places by purchasing a luxurious voucher. The voucher can then be used to pay for your booking.
Vouchers offer
---
---