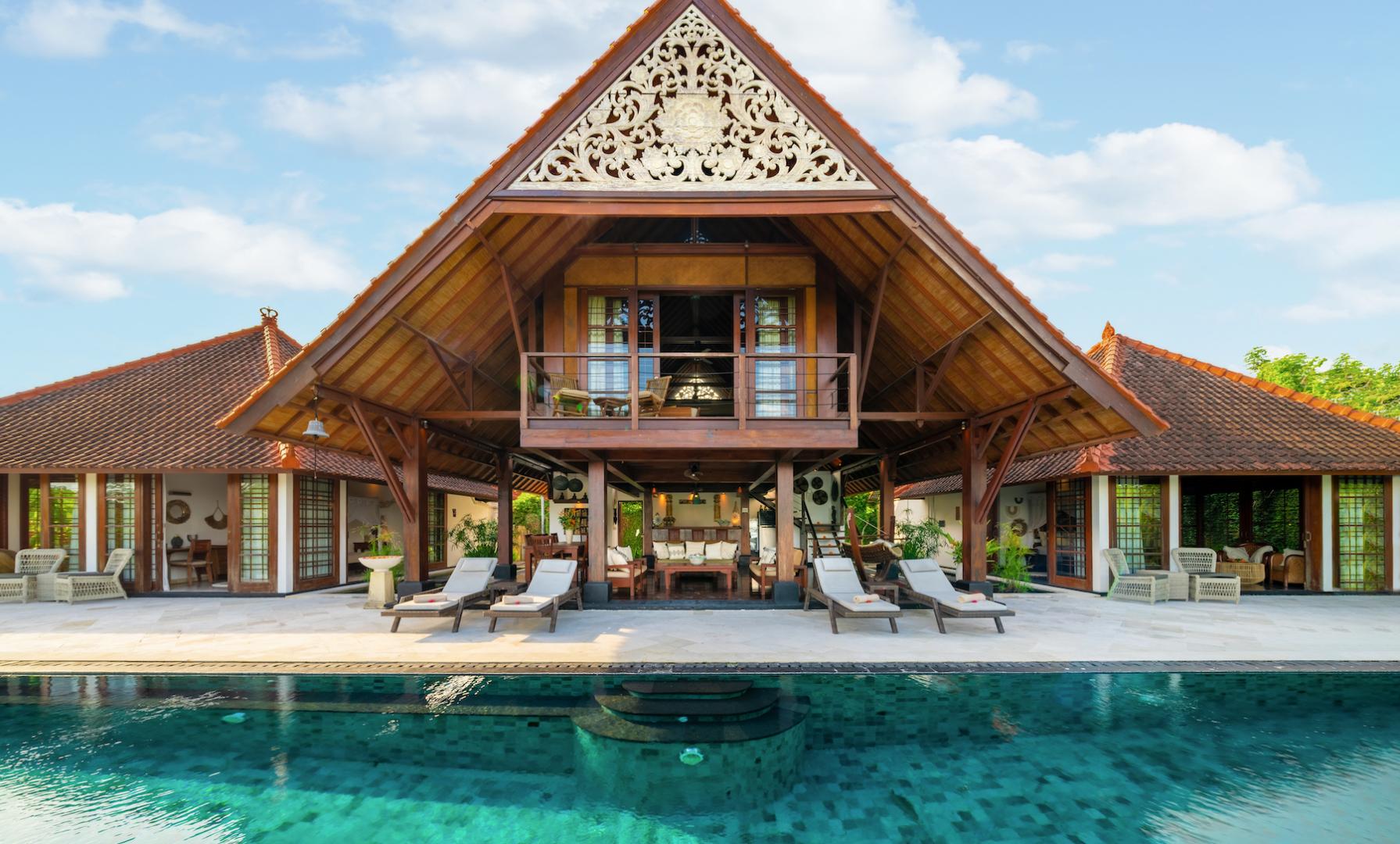 Vila
•
Kabupaten Gianyar, Indonesia
Bába na Bali
Reservation
Pick your dates and number of guests
---
---
---
We will confirm the booking
~ 3h
reaction of the owner
---
Just imagine this: You are lying on a sunbed, watching the breeze play with palm leaves, listening to the sound of the sea in the distance. The sun is pleasantly warm and so you jump in the pool or in the sea to cool down. Your worries melt away; you are on a holiday in Bali. And it is on this very island in Indonesia where we joined our forces with the friendly project called 'Bába na Bali' to let you enjoy authentic Bali without worries. Míša and Jindra will take care of you together with the locals. They've lived there since 2017 and they'll show you Bali in a bit different way.
In 2022, the new Villa Rumah Bunga and a group of Bali bungalows called the Saba Cottages were added to Villa Lontar. All of them have a beautiful tropical garden with a large outdoor pool. Lontar & Rumah Bunga are both on the same property, only a few dozen metres from the beach; Saba Cottages are about 400 metres away.
Read more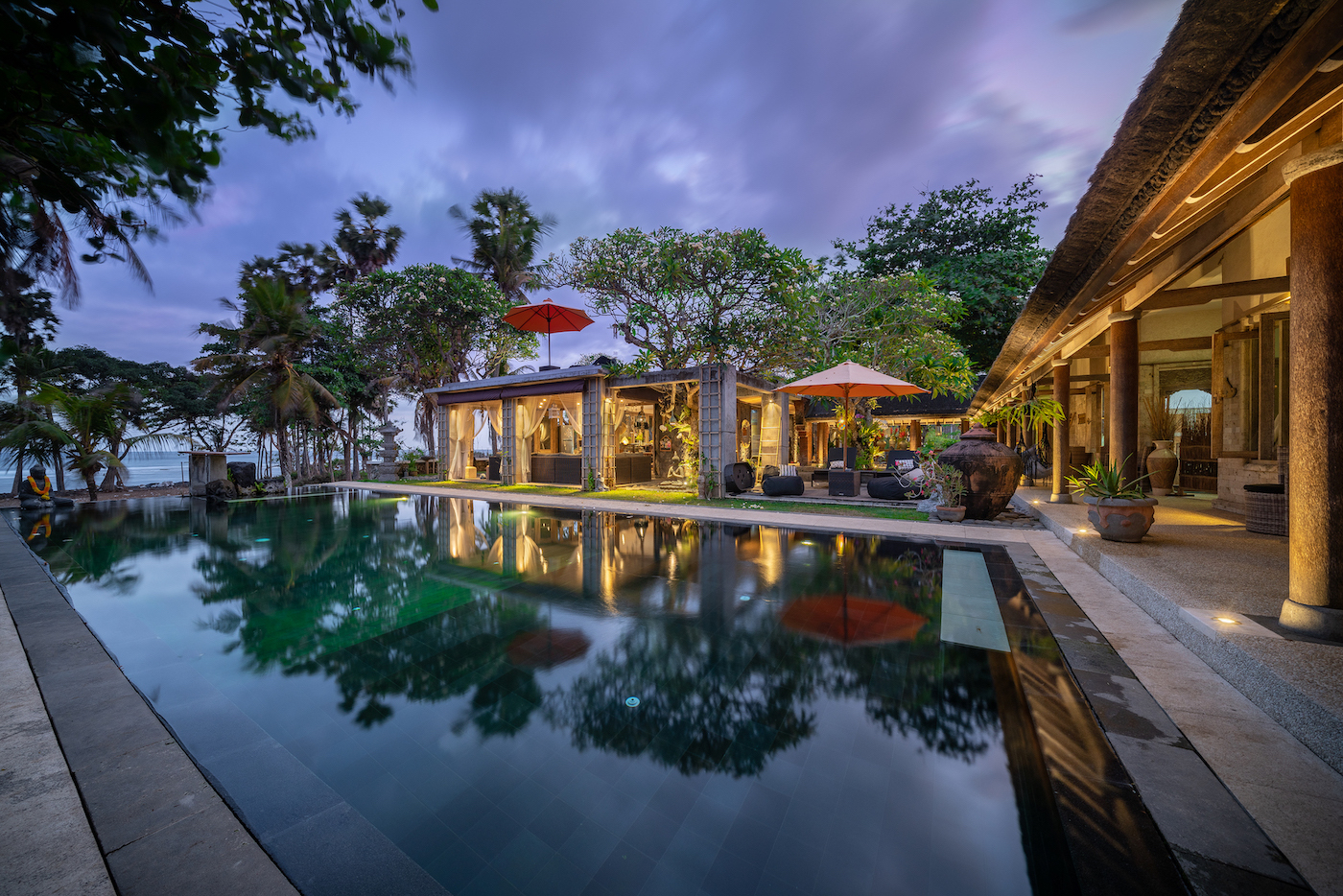 Rooms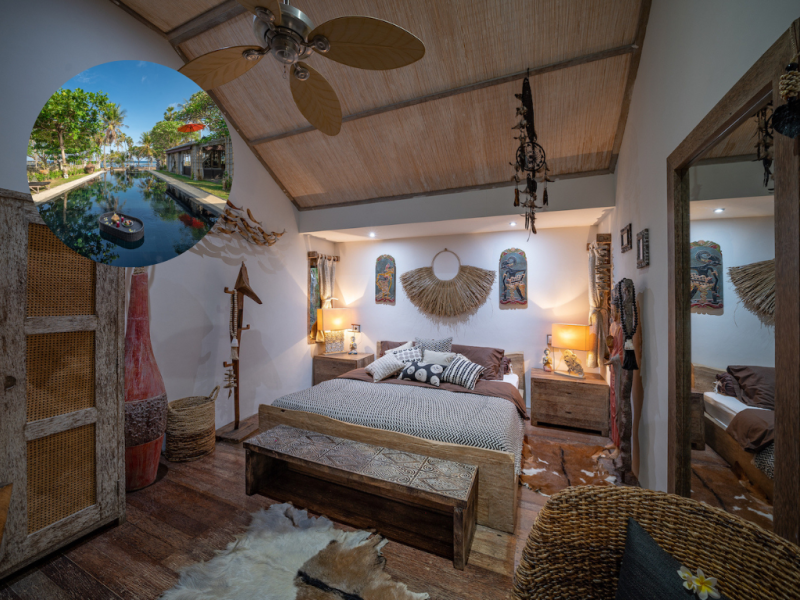 Lontar DBL Standard
Max. 2 guests
Our tips
Czech facilities
The family atmosphere and support you will get is one of the greatest advantages on Bali. From the airport transfer, through money exchange to the arrangement of massages or trips - Míša and Jindra will be happy to help you with all of that.
Authentic Bali
We have often watched the locals walk to the beach to one of the ceremonies early in the morning from the villa. We have seen them take the cows and calves to the pasture. This is where you'll get to experience the Bali countryside without tourists.
Let's go for a trip
If you'd like to take a trip, Míša and Jindra will not only give you some tips, but they will also help you organize it. Bába na Bali is situated in a good spot from where you can get to most of the interesting sites in a reasonable time.
Heaven in your mouth
It starts with a great breakfast, with a plate of fresh fruit. Drink some coconut milk during the day and try some of the local food - grab some meat on a stick on the beach or visit the 'grandma' who cooks something different every day and it's always super tasty.
Beach club around the corner
Five minutes away from the villas, you'll find a small treasure: the Flamingo beach club where we would often have lunch, great coffee or just a drink. There's a wading pool and a playground for kids.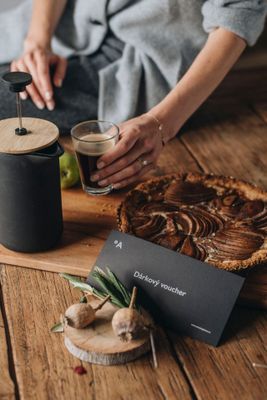 Gift tip.
Give your loved ones an adventure in one of more than 300 amazing places by purchasing a luxurious voucher. The voucher can then be used to pay for your booking.
Vouchers offer
---
---