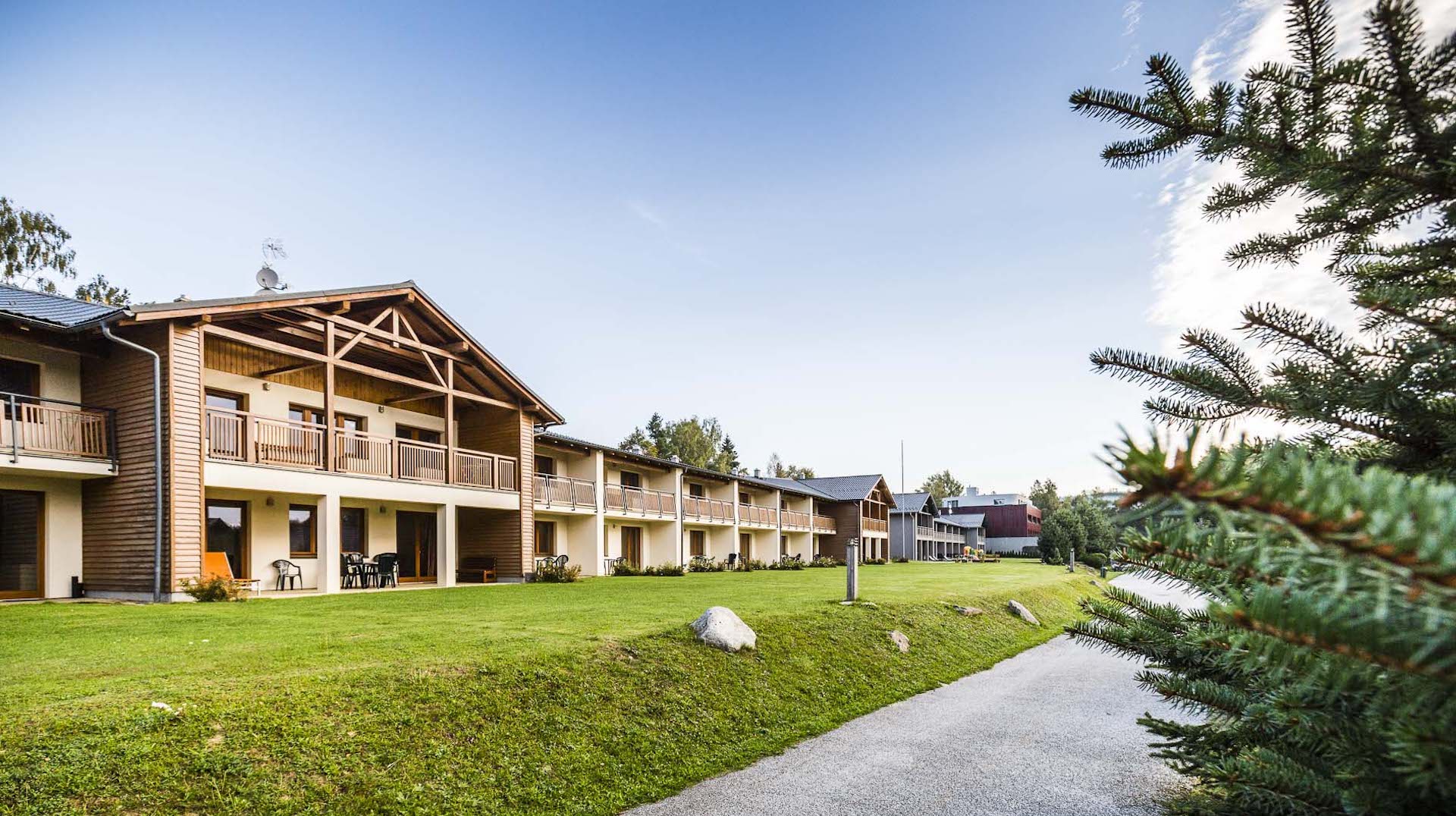 Hotel
•
Lipno nad Vltavou, Česko
Amenity Hotel & Resort Lipno
Reservation
Pick your dates and number of guests
---
---
---
---
The resort lies on the bank of Lake Lipno and you can enjoy a private beach and beautiful views of the surroundings thanks to its great location. Kids can let their hair down at the playground or doing sports, while you can relax in the recently reconstructed wellness centre. All of that comes with cosy rooms and excellent gastronomy. Enjoy the summer at Lipno to the full.
A comfy hotel room or a private house with a terrace? The Lipno Amenity Resort has something for everyone. The recently reconstructed de luxe houses excel in modern furnishings and a four-star hotel service; the standard houses are popular for their space and hotel rooms for their comfort and practicality. It's all up to your preferences. The local restaurant is a great advantage of the resort. In summer, you can sit on the terrace with a view of Lake Lipno; in winter, use the winter garden where the aroma of freshly grilled meat never wears off.
Read more
---
Outdoor / Indoor Playground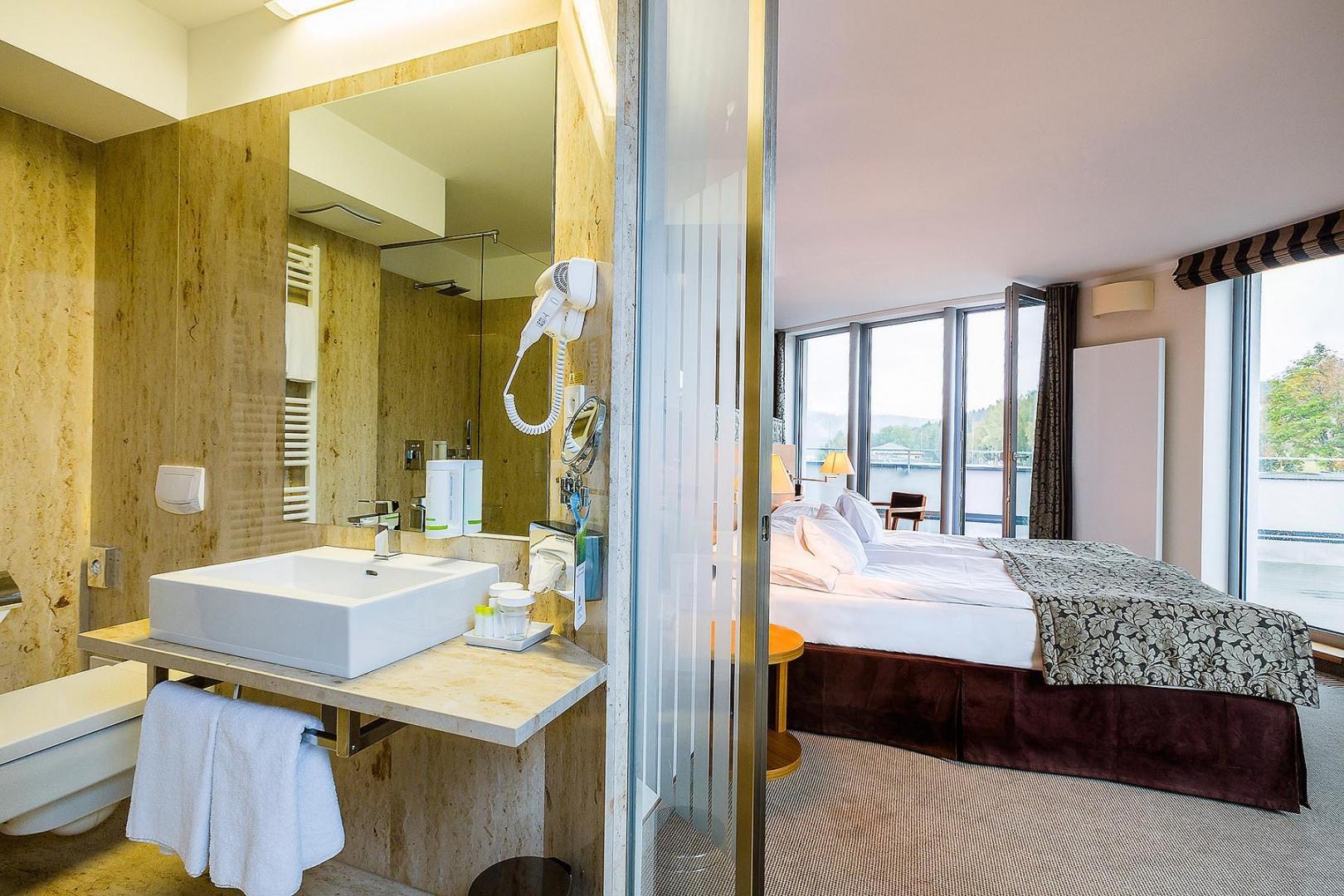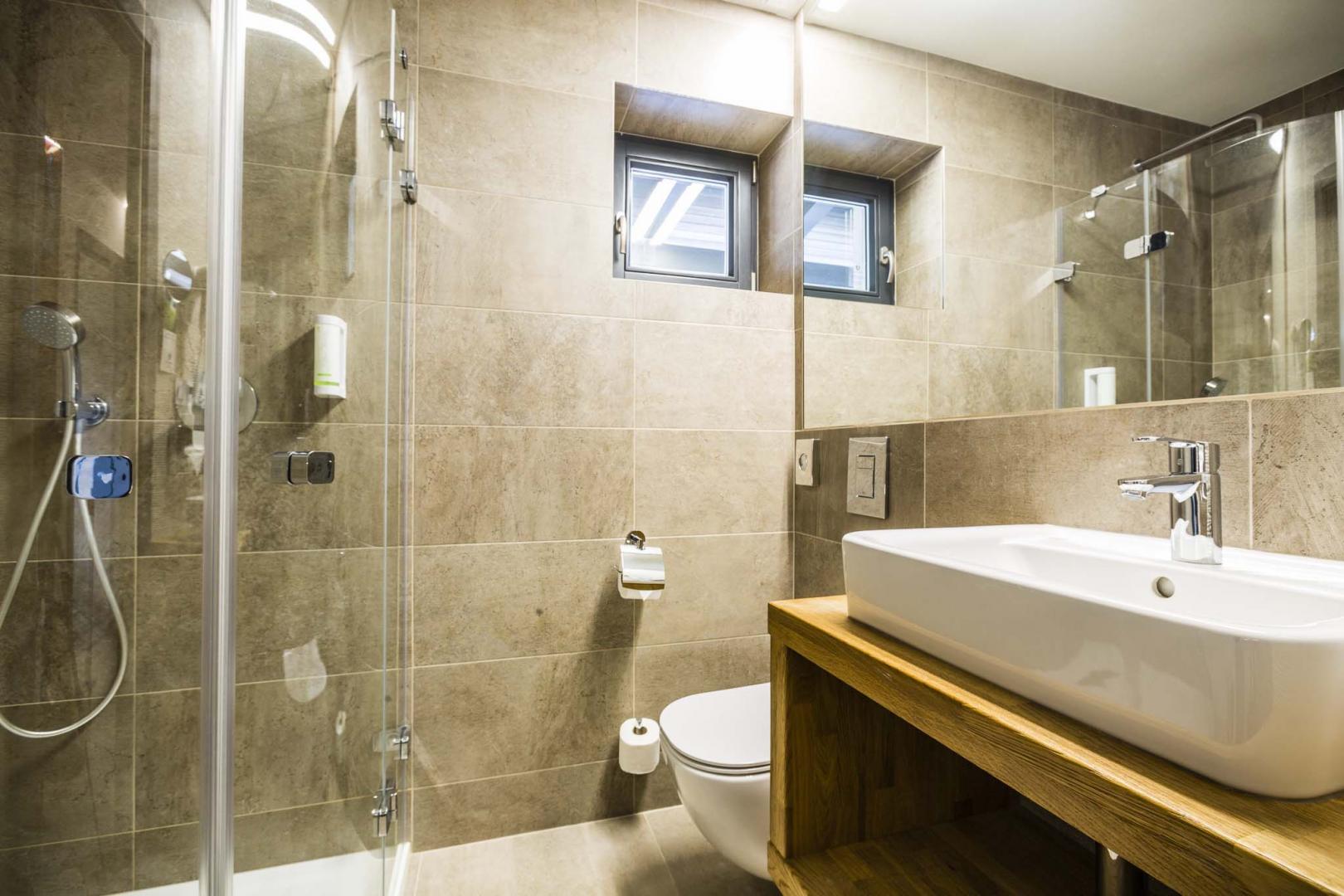 Rooms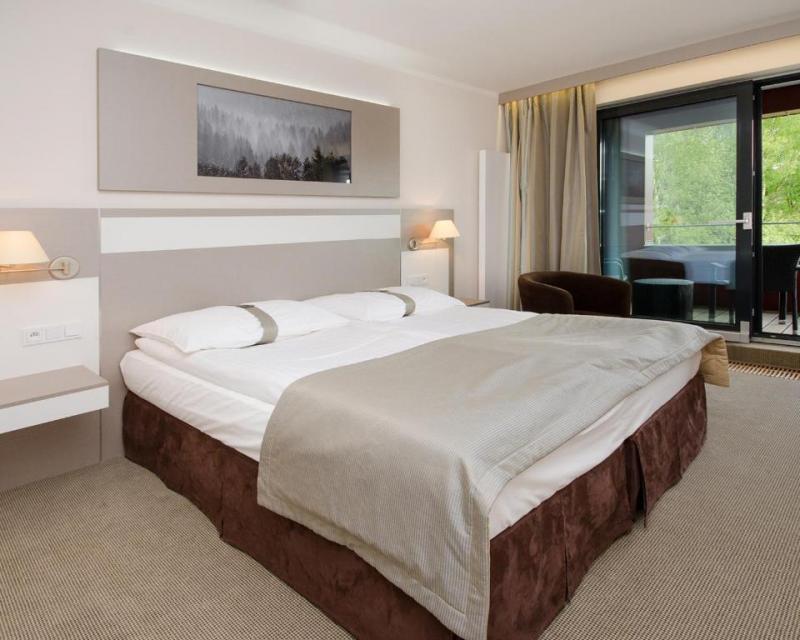 Junior Suite
Max. 3 guests
Our tips
Lipno Sports Arena
A professionally equipped fitness centre, squash or badminton courts? There's a lot to choose from and you can also check your skills on four bowling lanes, a golf simulator or table tennis.
Children's paradise
Children will love the outdoor playground with climbing structures, trampolines or a water cascade. You don't have to worry about the weather; there's also an indoor playroom with a lot of toys.
Wedding or corporate event
Have a family celebration, wedding or a corporate meeting at Lipno. The staff are happy to provide catering for any large group, entertainment, as well as above-standard technical equipment.
RY:BAR
If you love sports, good food and relaxation, visit the leisure Rybar park in summer. You'll find a wakeboard and water ski tow line there, as well as water attractions for kids, a rental shop with games and a bistro that serves excellent fish specialties.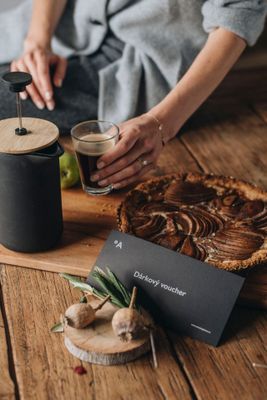 Gift tip.
Give your loved ones an adventure in one of more than 300 amazing places by purchasing a luxurious voucher. The voucher can then be used to pay for your booking.
Vouchers offer
---
---