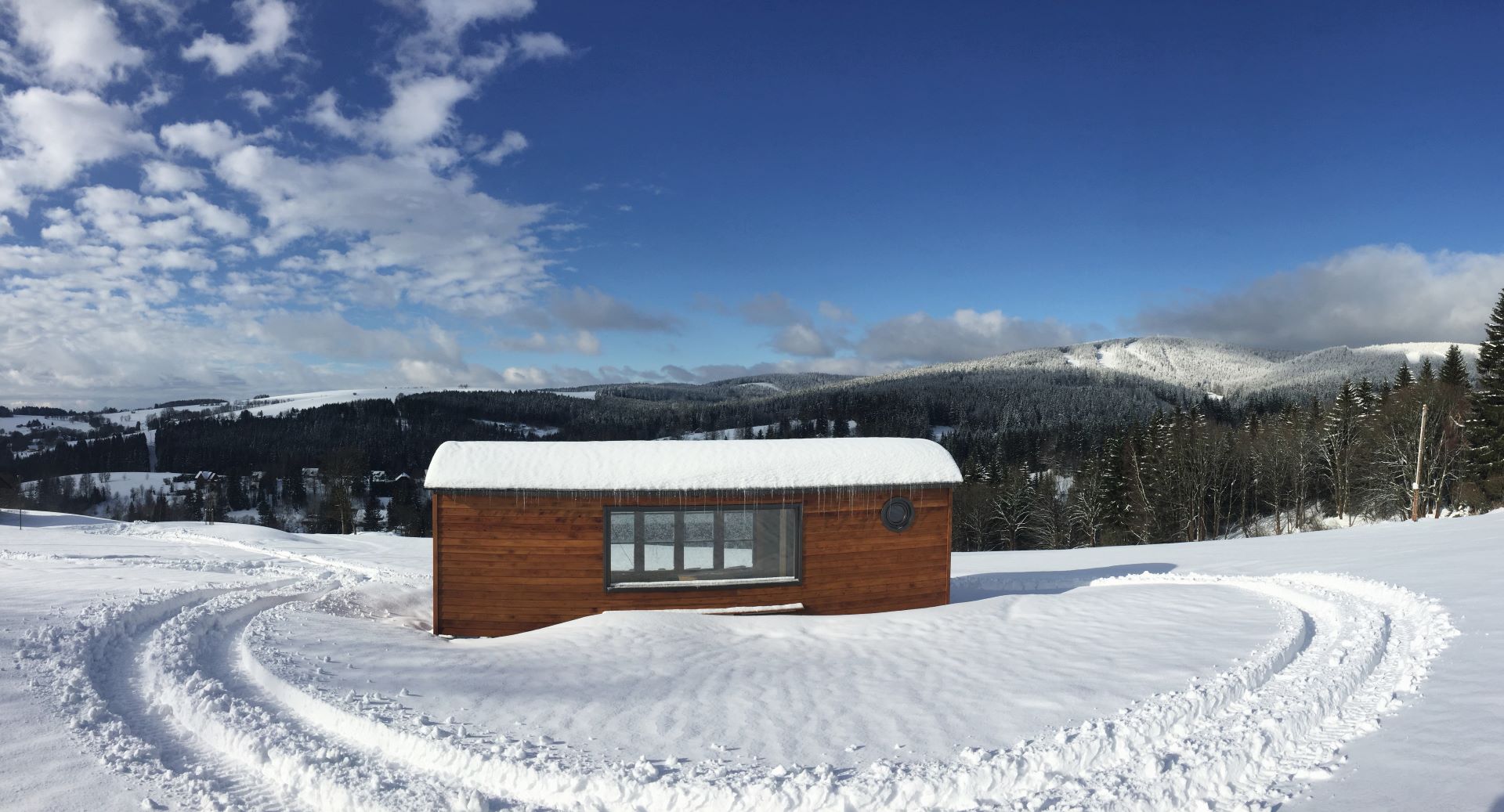 Glamping
•
Říčky v Orlických horách, Česko
Spaní na medu
Reservation
Pick your dates and number of guests
---
---
---
We will confirm the booking
~ 3h
reaction of the owner
---
A one of a kind organic housing concept combined with bee therapy - that's Spaní⬡na medu (Sleeping on Honey). Thoughtful design, carefully selected materials and loving craftsmanship will delight, impress and spoil you. Owners Lenka and Tomáš will welcome you to a place where the rush of the city is but a distant memory and where you'll all too easily forget about the outside world. 
Come for the absolute privacy among mountain fields, stay for the breathtaking views over the Orlické Mountains. Your only company will be the all-encompassing aromas of honey, bee wax and propolis.
Read more
Winner of the 2021 Glamping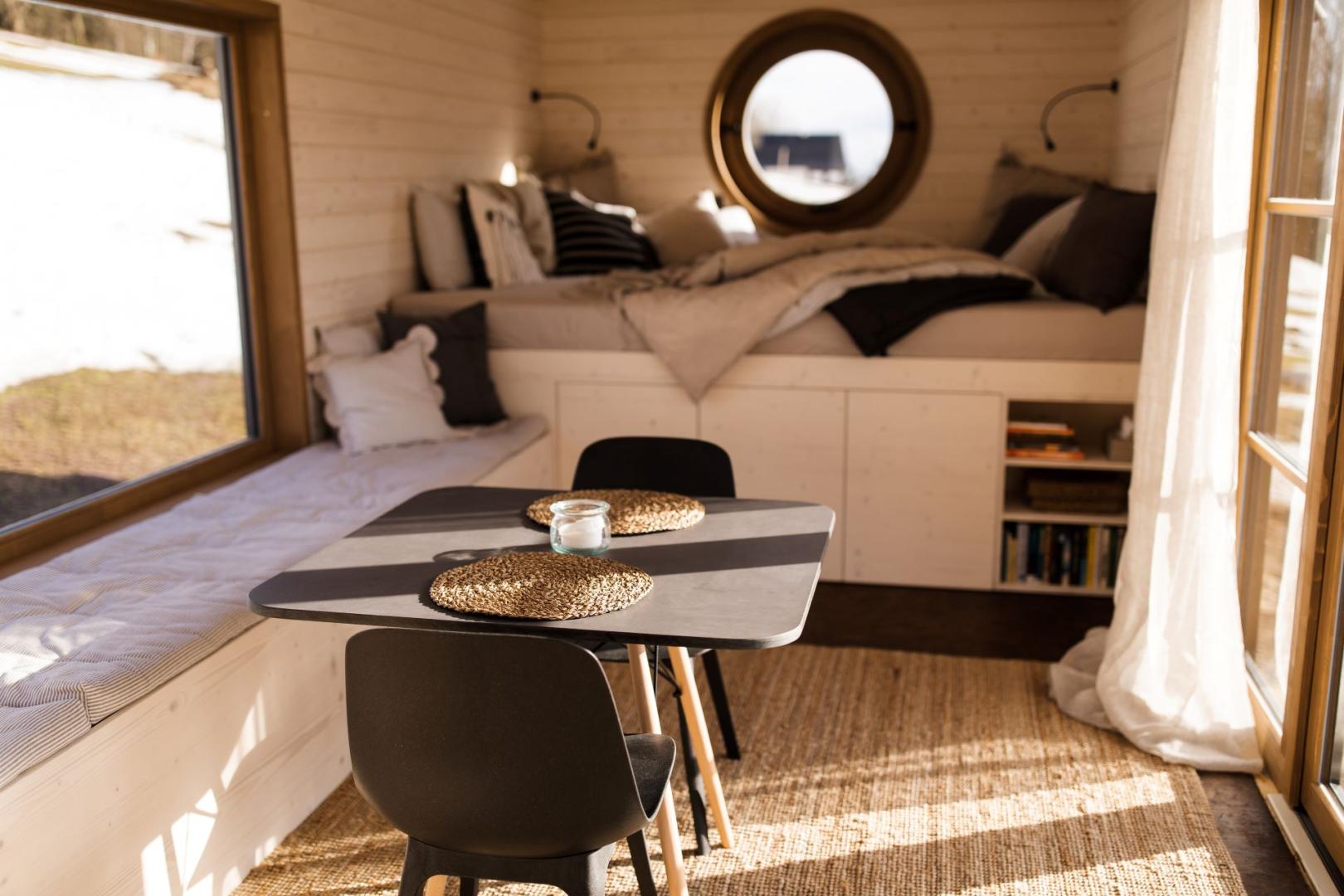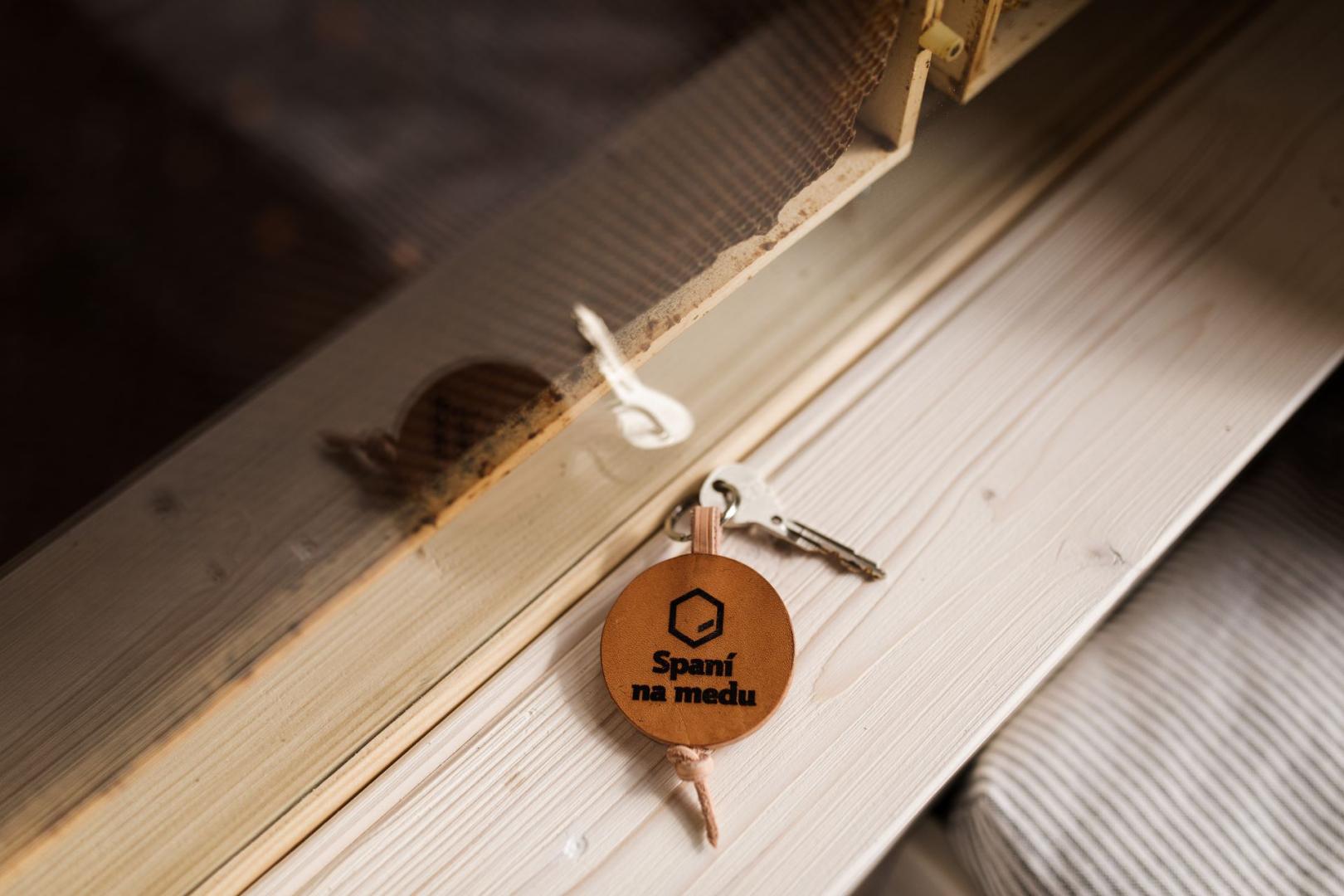 Rooms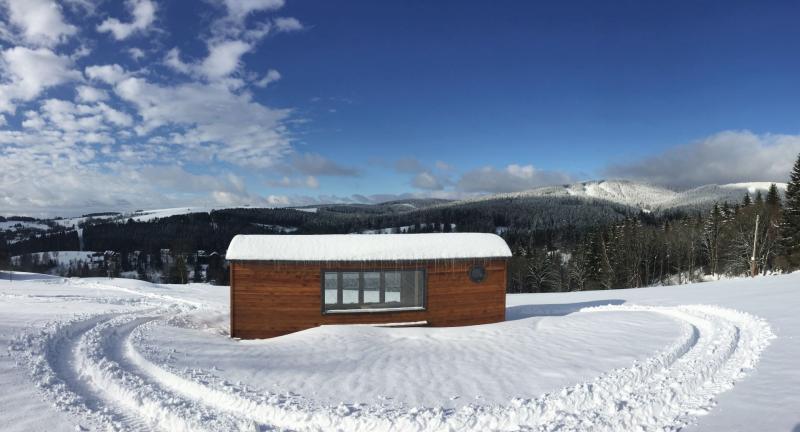 Spaní na medu
Max. 3 guests
Our tips
Wholesome bee therapy
The bees really do live here with you, or you with them. And they can heal you. The interior space is designed so that you can be as close to the bees as possible, but still be entirely safe. While the beehives are built into the lower part of the caravan, your kingdom will be in the space above. Trust us, it's an unimaginable experience.
Sunsets and sunrises
These will be hard to forget - not that you'll want to. Just open the big french windows, sit on the steps and watch nature's marvelous performance, playing just for you.
Comfort without compromise
Forget about latrines or chemical toilets, simple outdoor showers or nothing but cold water. In the caravan's polished bathroom, you can shower forever with endless warm water and then wrap yourself in a prepared, freshly scented towel.
Unbelievably kind owners
Lenka and Tomáš are so kind and compassionate, that if you need something, it's enough to think it and they'll make it happen, before you've even said a word.
Bee TV
Feel the power of the bees' warmth, rhythm and vibrations. Enjoy the absolutely unique view into the beehive through a glass window. It's such captivating "TV" that you won't want to look away.
Undiscovered Orlické Mountains
Discover this beautiful corner of the world during your walks and hikes. If you want to venture further, mountain bikes are a great choice. The owners can also arrange for e-bikes for you, if you're looking for a more relaxed ride. Either way, head out to Neratov to see the stunning church with a glass roof.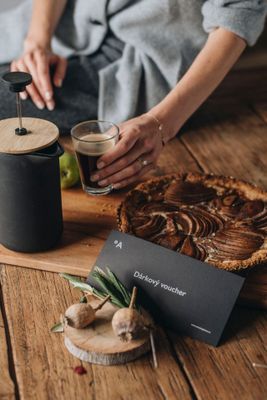 Gift tip.
Give your loved ones an adventure in one of more than 300 amazing places by purchasing a luxurious voucher. The voucher can then be used to pay for your booking.
Vouchers offer
---
---