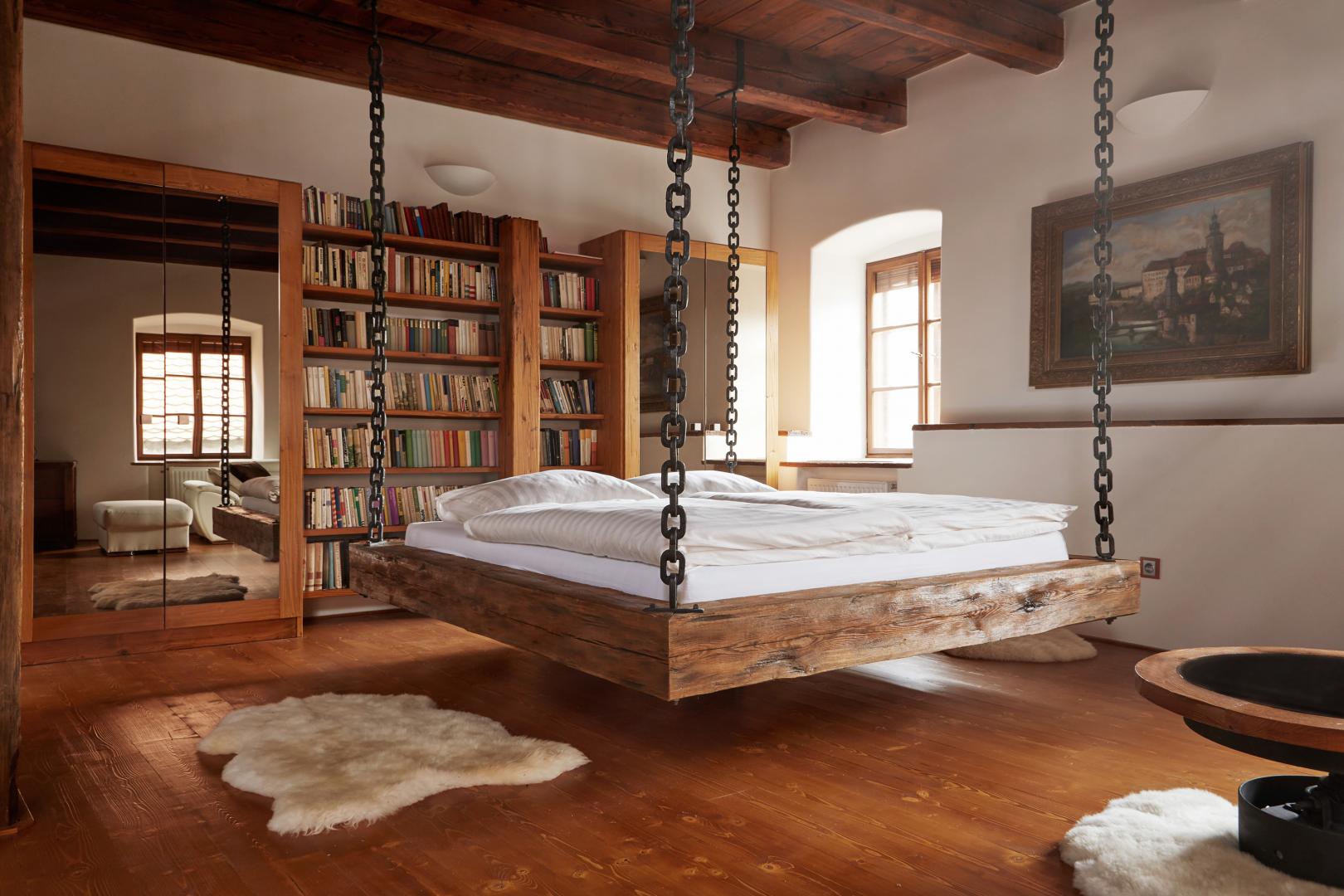 Apartment
•
Český Krumlov, Česko
Krumlovský mlýn
Reservation
Pick your dates and number of guests
---
---
---
---
Want to experience atypical living in a mill house? Try these two apartments built by owner Marek Šimon with his own two hands. In his wish to preserve the old mill house and maintain harmony between the old and the new by creating luxurious spaces full of wooden beams, he has nothing but succeeded. The maximum comfort for the guests was a top priority throughout the process. The final result? Come see for yourselves and be ready to be impressed.
You'll immediately know that this isn't just any old accommodation. The owner himself will welcome you when you arrive and you'll walk through the gift shop before reaching the apartments.
Read more
Winner of the 2021 Apartments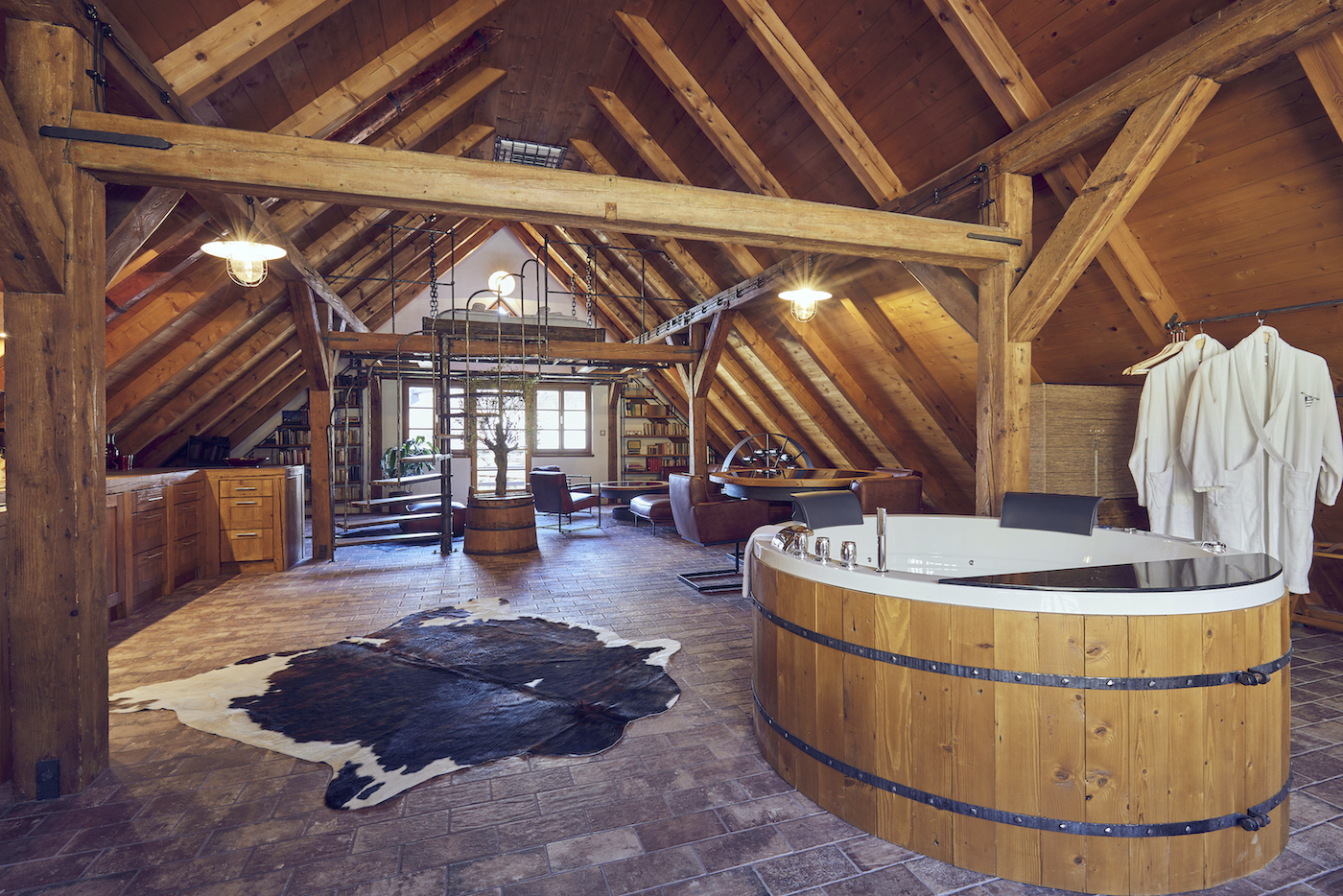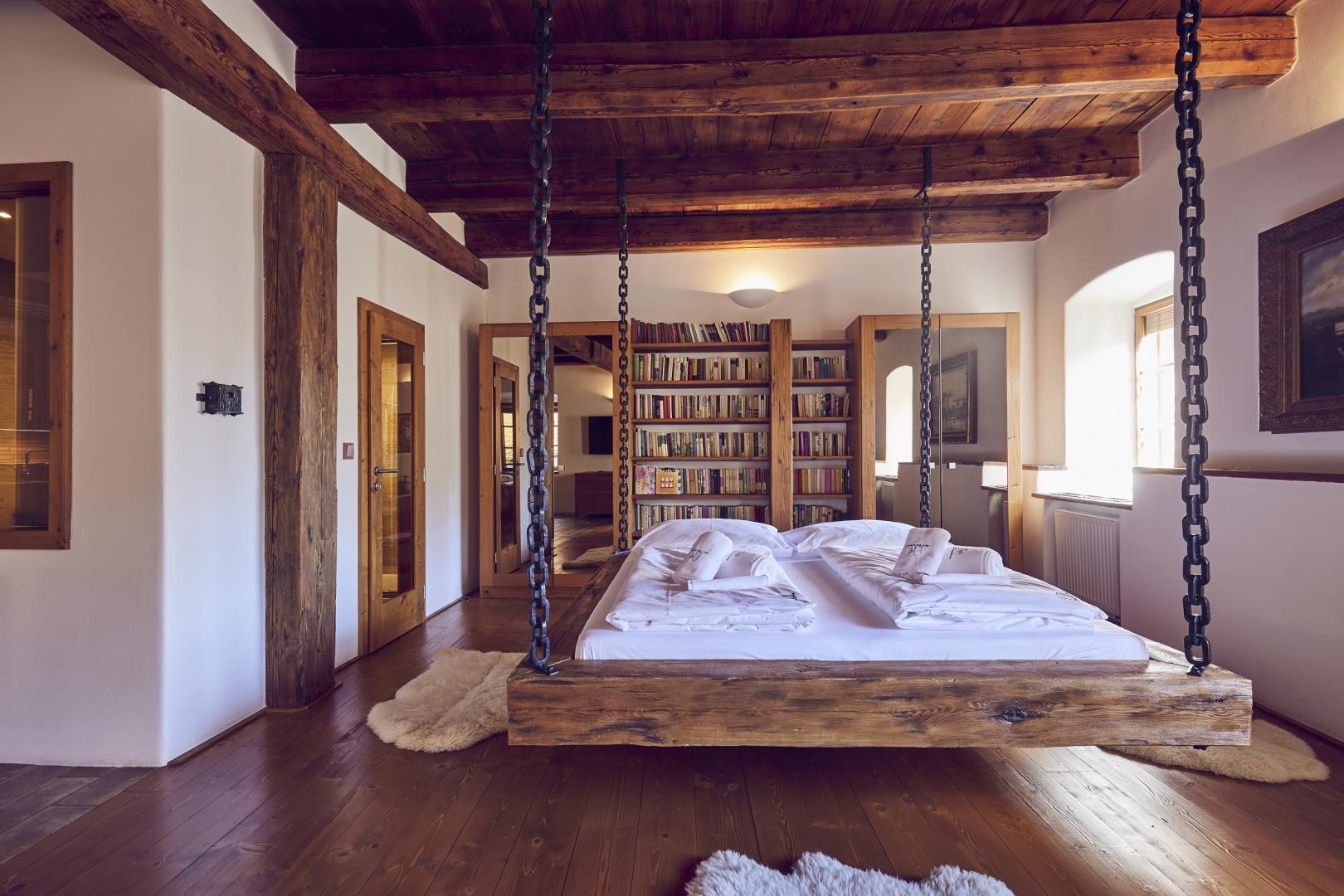 Rooms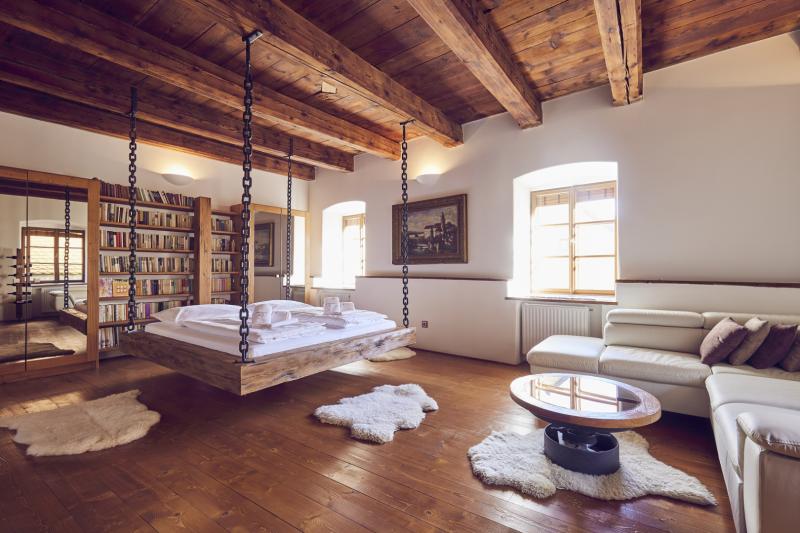 Apartment II
Max. 4 guests
Our tips
Romance not just for two
Although the place has a rather romantic atmosphere, you can bring the kids and they'll have a great time here too.
Dinner with a view
The Krumlovský mlýn restaurant has a extraordinary atmosphere, a terrace with a view of the river, the castle and the Cloak Bridge, and, of course, great cuisine and a variety of delicious drinks.
For the munchies
There are countless great food and drink establishments in Krumlov, whether you want to eat a great big meal or just have a coffee or a drink. Let the owners tell you what's best where.
Breakfast with a walk
You'll have to walk a wee way for breakfast, but that just means that yoyu'll be treated to the unique experience of a morning walk around the city without tourists and commotion. And that's rare in Český Krumlov.
Beautiful Krumlov
Don't forgo a city tour. Visit the castle, sit on the bank of the Vltava under the city walls and don't be afraid to get lost in the wee winding streets.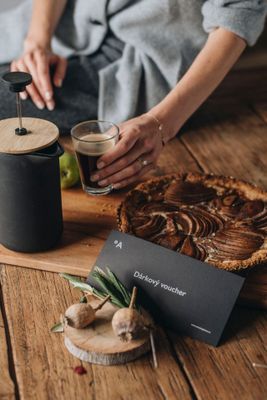 Gift tip.
Give your loved ones an adventure in one of more than 300 amazing places by purchasing a luxurious voucher. The voucher can then be used to pay for your booking.
Vouchers offer
---
---