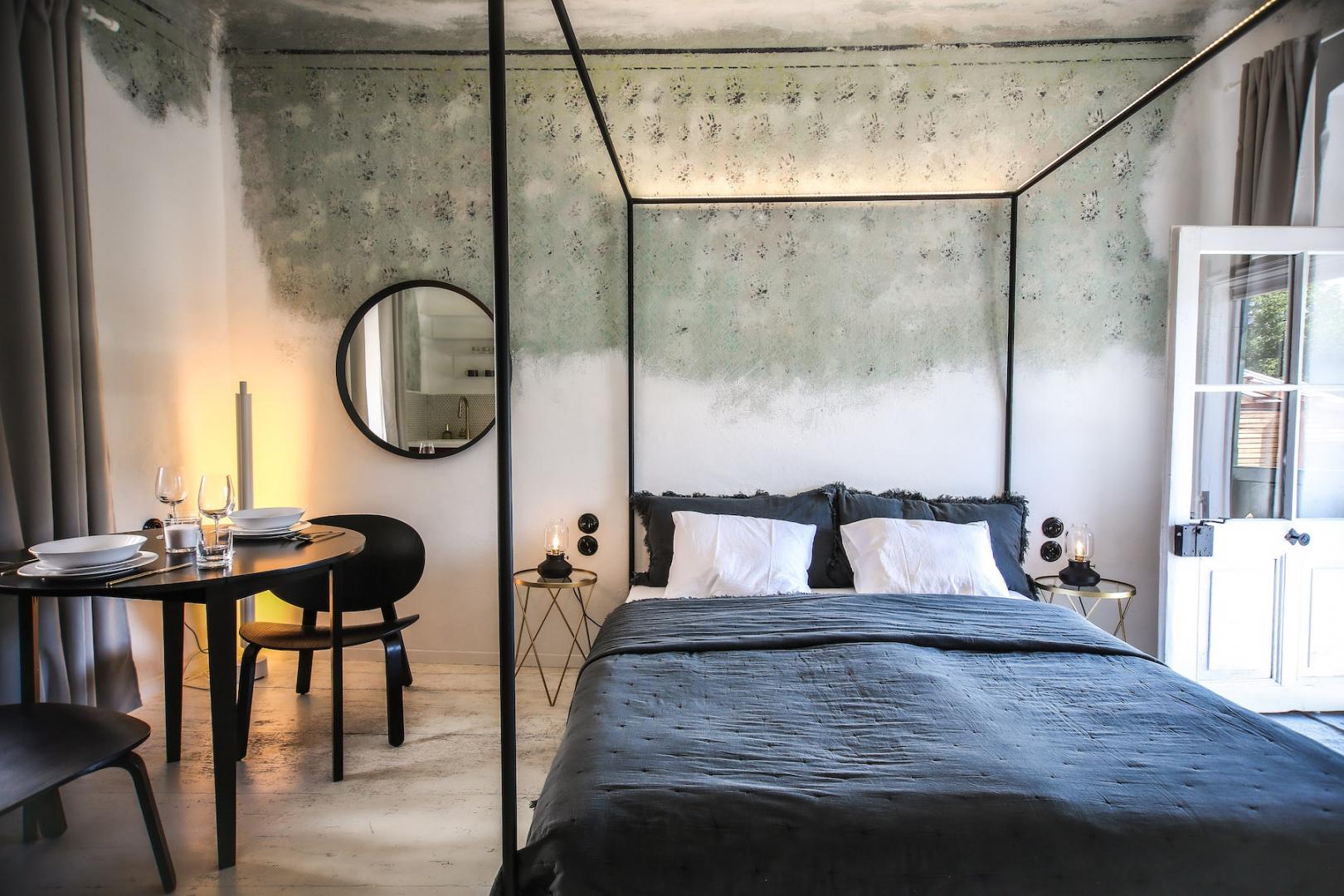 Apartment
•
Český Krumlov, Česko
Domeček Krumlov
Reservation
Pick your dates and number of guests
---
---
---
---
The most picturesque cottage of all the cottages can be found on the banks of River Vltava, just above its south meanders, in one of the most charming towns in the Czech Republic. We're not exaggerating, trust us. We saw with our own eyes how romantic this Krumlov nook is and how this little cottage fits there perfectly.
The cottage is for two or four people. There are two apartments in the cottage; the top one is more spacious and has a balcony, the one on the ground floor is a bit smaller, but it has a terrace by the river. Both are charming and you will have a great time no matter which apartment you stay in.
Read more
Winner of the 2022 Apartments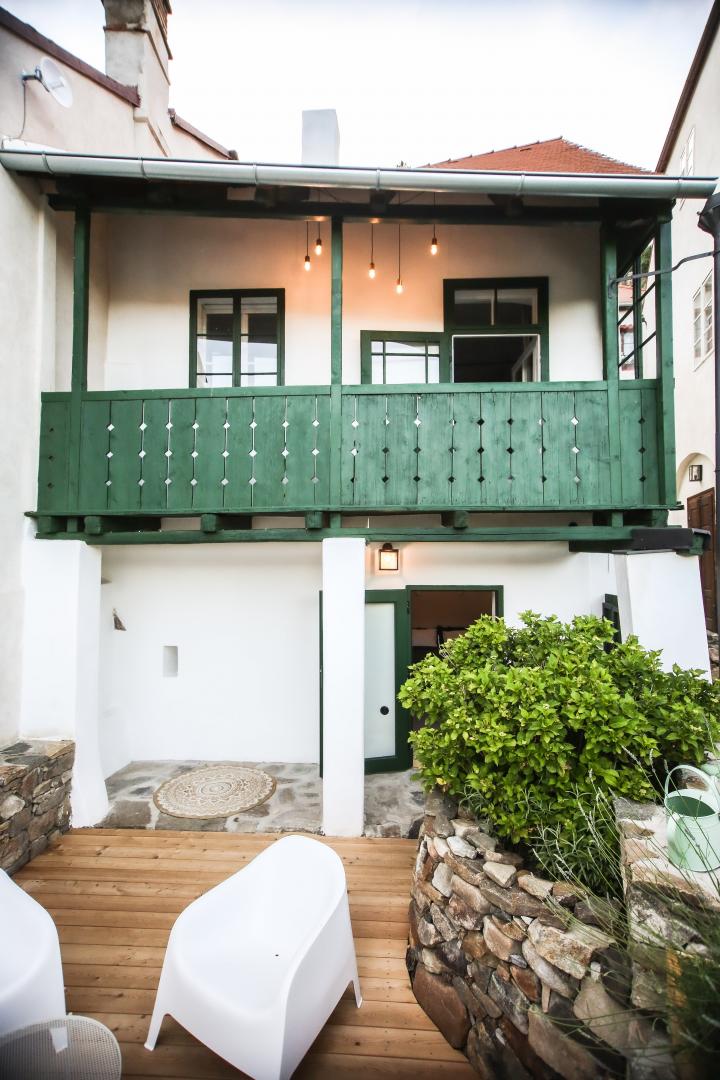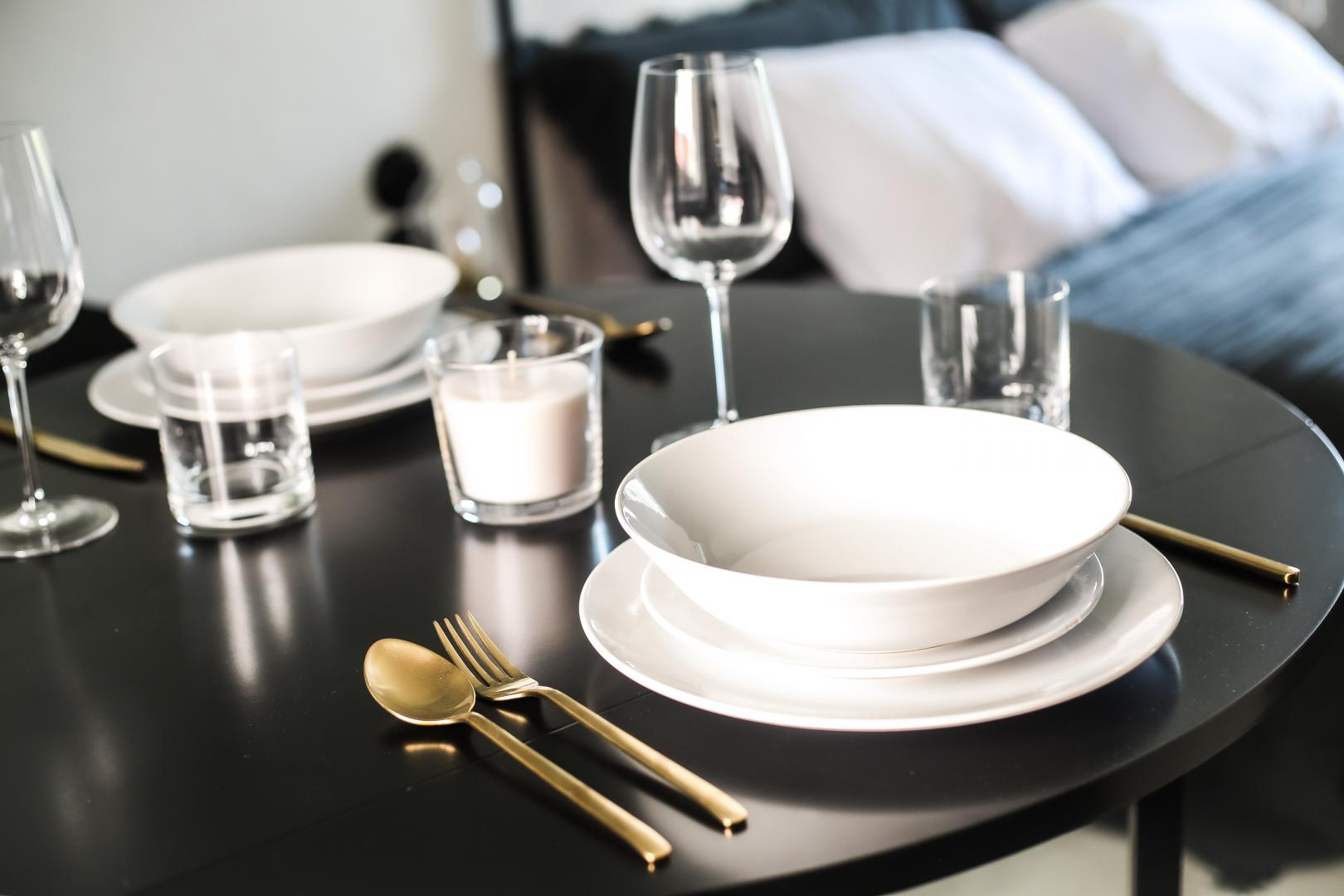 Rooms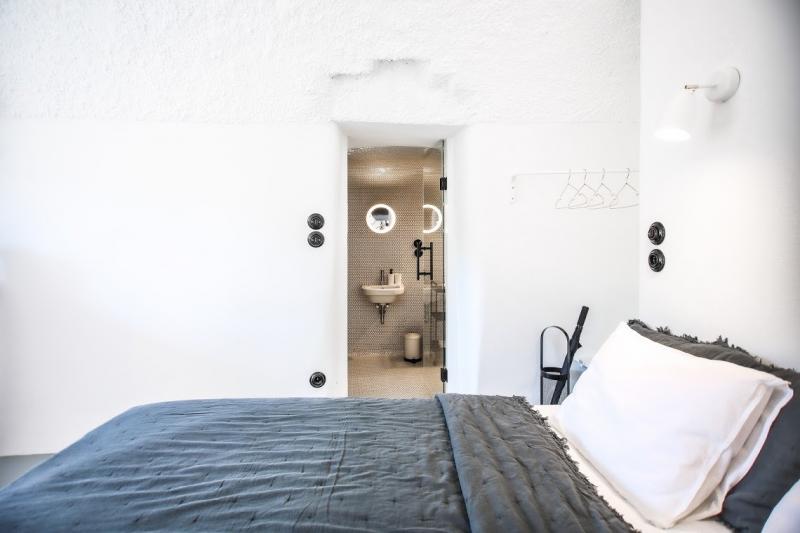 Apartment with terrace
Max. 2 guests
Our tips
Great owners
Jana and Ivo will be happy to recommend where to go in the town, what not to miss, or where to grab something good to eat. Moreover, Jana has a sweet surprise for you and Ivo, as the deputy mayor for culture, will give you all the tips on the events happening in the town.
Morning bath
River Vltava is at your feet, so don't forget to bring a swimming suit. Right next to the cottage, there's a small alley that will take you to the river you can jump in to cool down in summer or to boost your immune system on a cooler day.
A warm welcome
Enjoy the surprise that's waiting for you in the fridge – delicious macarons made by Jana and a bottle of Prosecco, best enjoyed on the balcony or terrace.
Timber rafting
It would be a shame not to see Krumlov from River Vltava. You don't need to be an expert to do that. Just ask the owners about timber rafting and they will be happy to arrange a unique cruise through the town on rafts. No worries, you can enjoy the ride with a glass of wine in hand.
Near the centre
The town is just a stone's throw away. It takes five minutes to get there on the Plešivec stairs, but we recommend taking a stroll along the terraces by Egon Schiele's house and through the town park along River Vltava.
Café in a synagogue
If we wanted to point out one place to have breakfast at or to grab something sweet from, it would be the recently opened Café Synagoga. Their kolaches with cottage cheese and plum butter are so good we took some home with us.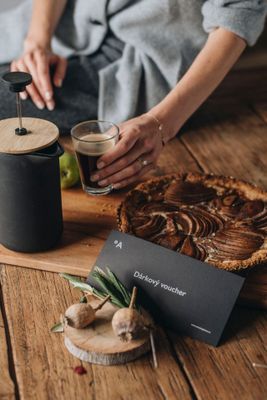 Gift tip.
Give your loved ones an adventure in one of more than 300 amazing places by purchasing a luxurious voucher. The voucher can then be used to pay for your booking.
Vouchers offer
---
---