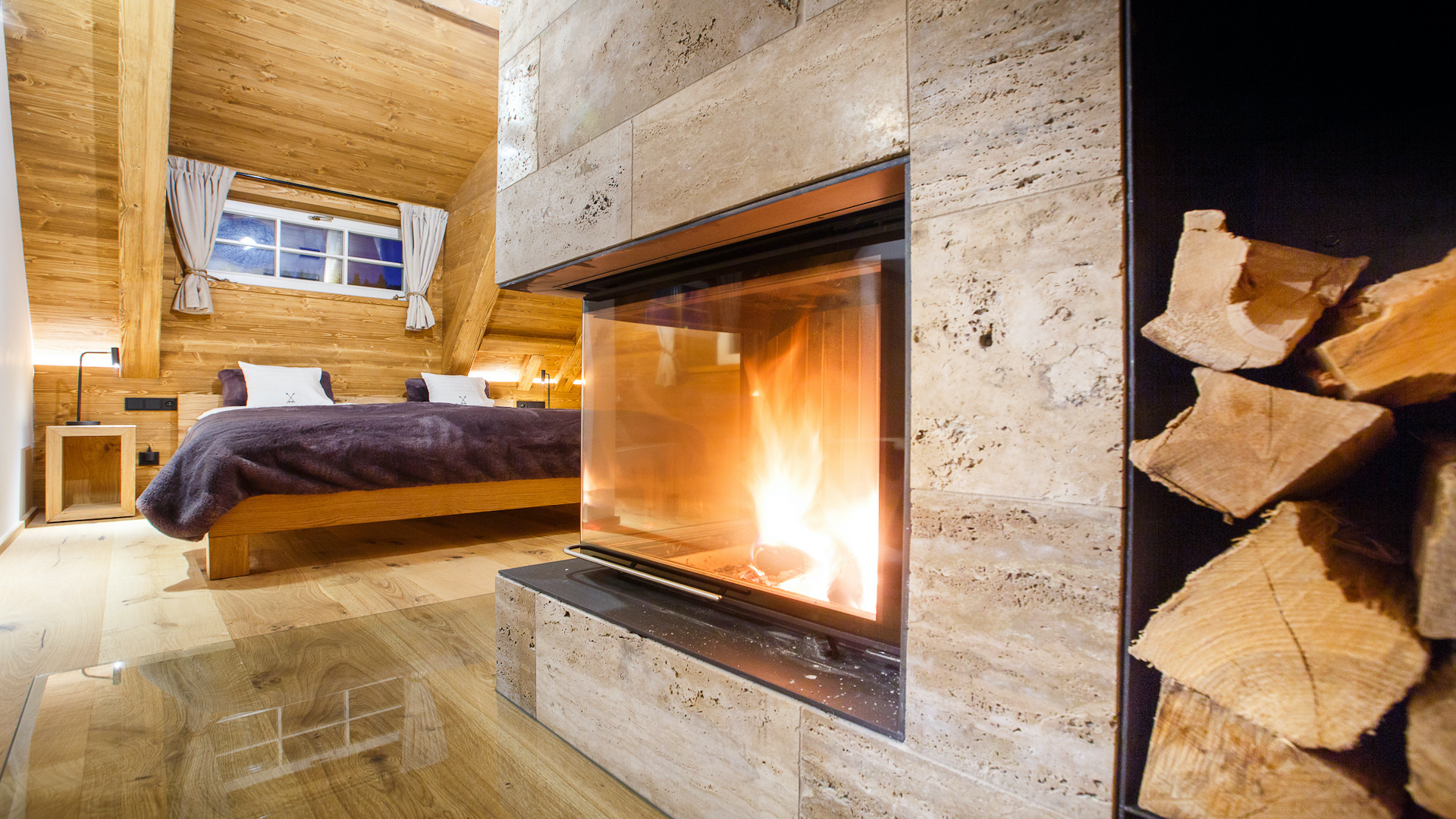 Boutique Hotel
•
Malá Úpa, Česko
Chata Hradečanka a Jeřabinka
Reservation
Pick your dates and number of guests
---
---
---
We will confirm the booking
~ 3h
reaction of the owner
---
The smell of wood, warm fur throws and a blazing fire in the fireplace. You don't have to cross the borders for a real mountain atmosphere and a luxurious vacation. Wondering where this gem may be? In the center of Horní Malá Úpa, 1050 meters above sea level, in a magical place.
Cottage Hradečanka was completely reconstructed and rebuilt in record time, but it did not lose its original character, of which it has an abundance as the third oldest building in Malá Úpa. This inconspicuous brown cottage with white windows remains faithful to traditional Krkonoše architecture. And it's got a friend right next door: Jeřabinka, which the owners bought and renovated to match Hradečanka.
Read more
Winner of the 2019 Boutique Hotels
Winner of the 2022 Boutique Hotels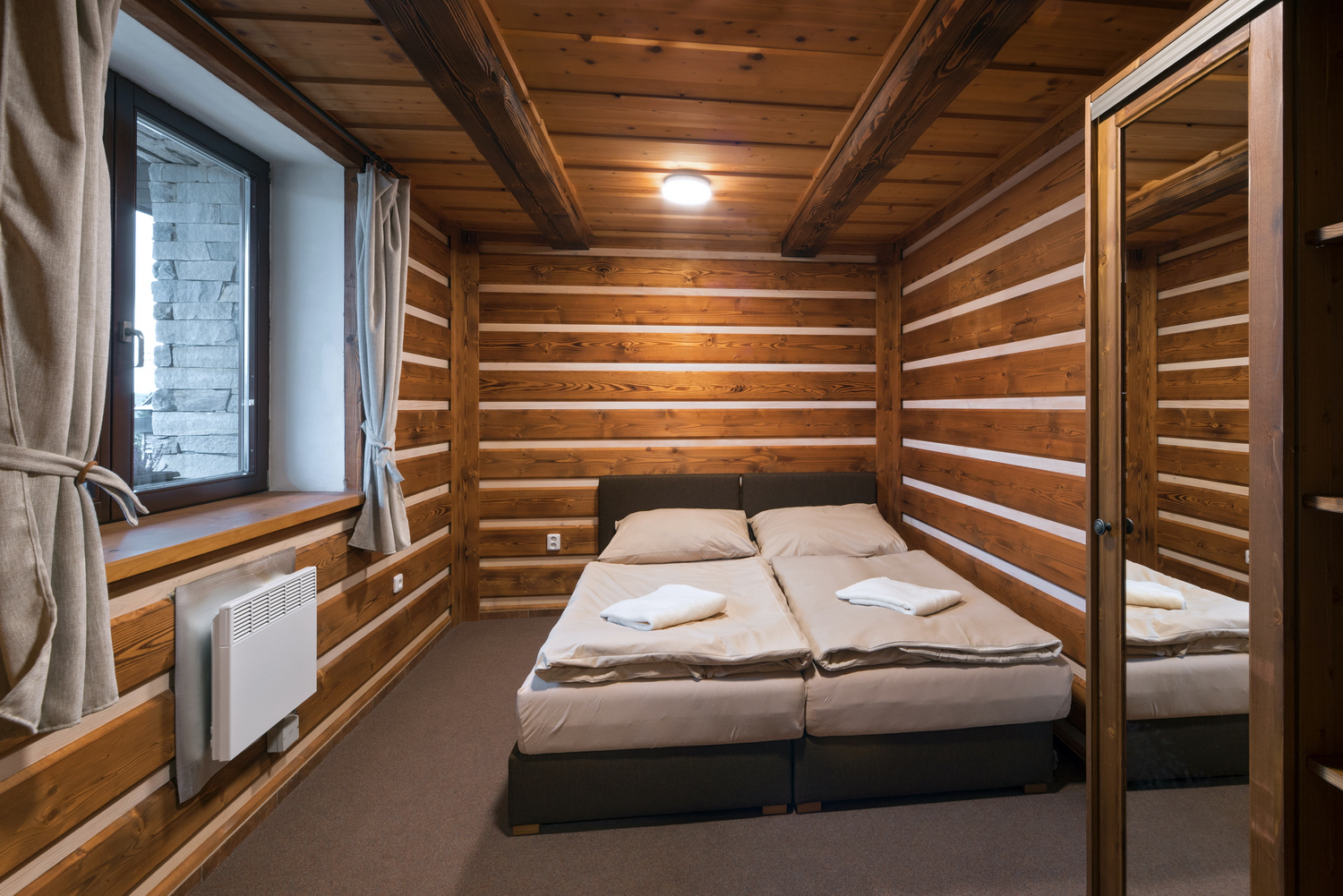 Rooms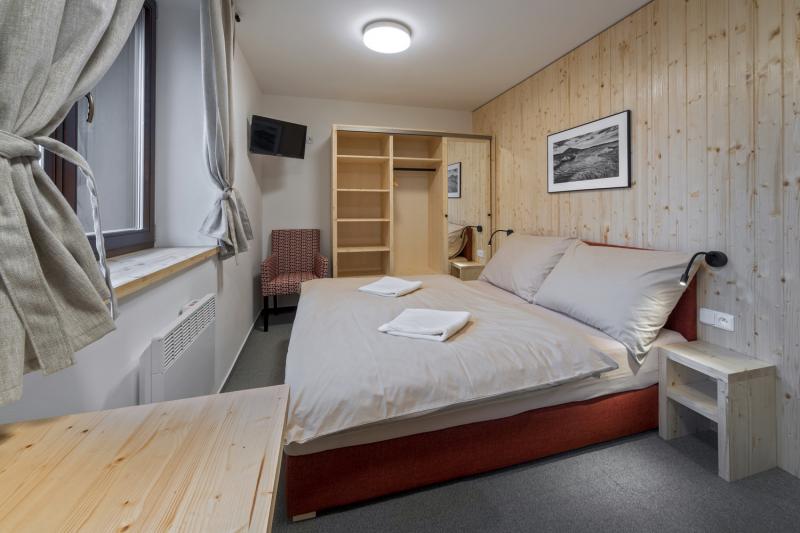 Cottage Jeřabinka : Double-bed room
Max. 2 guests
Our tips
Best pizza in the Krkonoše mountains
After a long day in the mountains, you're bound to get pretty hungry. And what could be better for an empty stomach than a hearty, crispy, ultra-Italian pizza in the Krkonoše mountains. The pizza oven is in plain sight of the restaurant, so you can keep an eye on your pizza.
Ideal for team-building
How can you really make your work team happy? With peace in the mountains, a great restaurant and a wine cellar full of splendid, boozy nectar.
Deserved rest
After a day out and about, relax and recharge in the local sauna.
Mammut shop
In the highest location of a Mammut brand store in the Czech Republic, you will find everything from hiking and skiing equipment, to ski and e-bike rentals.
To Sněžka!
All you have to do is step outside and there is Sněžka, waiting for you at any time of the year. In the winter, go skiing on the ski slopes just behind the cottage. In the summer, the surrounding forests and hills will entice you to go hiking, cycling and mushroom picking.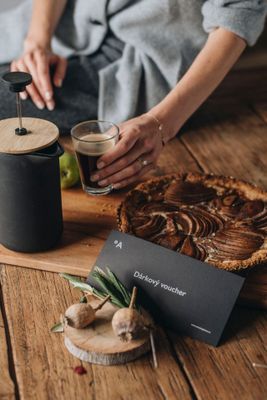 Gift tip.
Give your loved ones an adventure in one of more than 300 amazing places by purchasing a luxurious voucher. The voucher can then be used to pay for your booking.
Vouchers offer
---
---