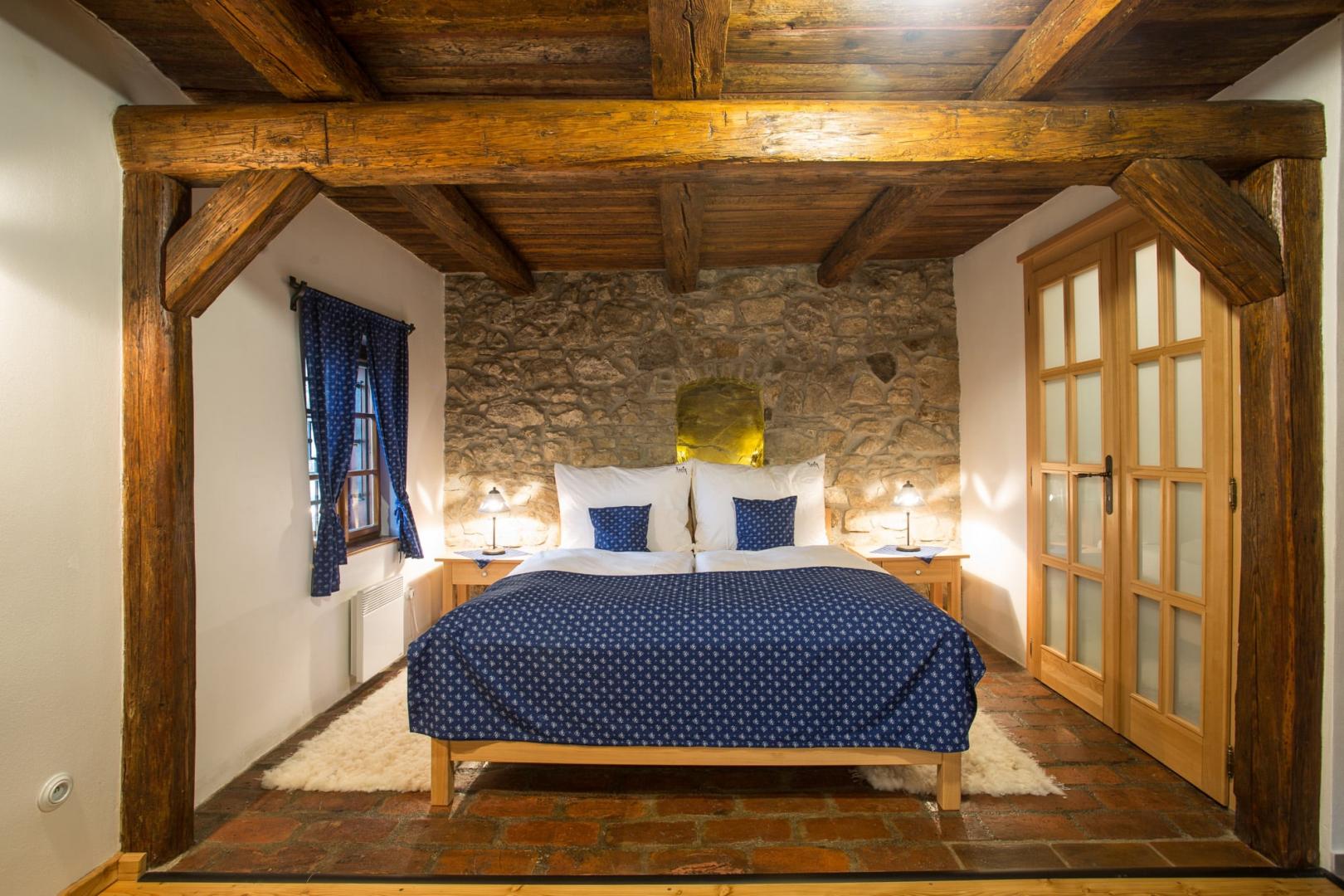 Timbered Cottage
•
Štramberk, Česko
Artur Štramberk
Reservation
Pick your dates and number of guests
---
---
---
We will confirm the booking
~ 3h
reaction of the owner
---
In the foothills of the Beskid Mountains, in the picturesque town of Štramberk, dubbed the Moravian Bethlehem for its extraordinary beauty, stand three fairytale cottages. Let them whisk you away to the good old times, when narrow cobblestone streets turned into folksy markets, neighbors greeted each other with verve and every home smelled of wood and homemade bread.
In the Golden Lane under the Štramberk Castle, you'll find the half-timbered cottage Antik; just a wee way away from the botanical garden, you'll come across the cottage Becirk; and high above the town, just under the castle fort wall, you'll see the historic timbered cottage Orlí hnízdo.
Read more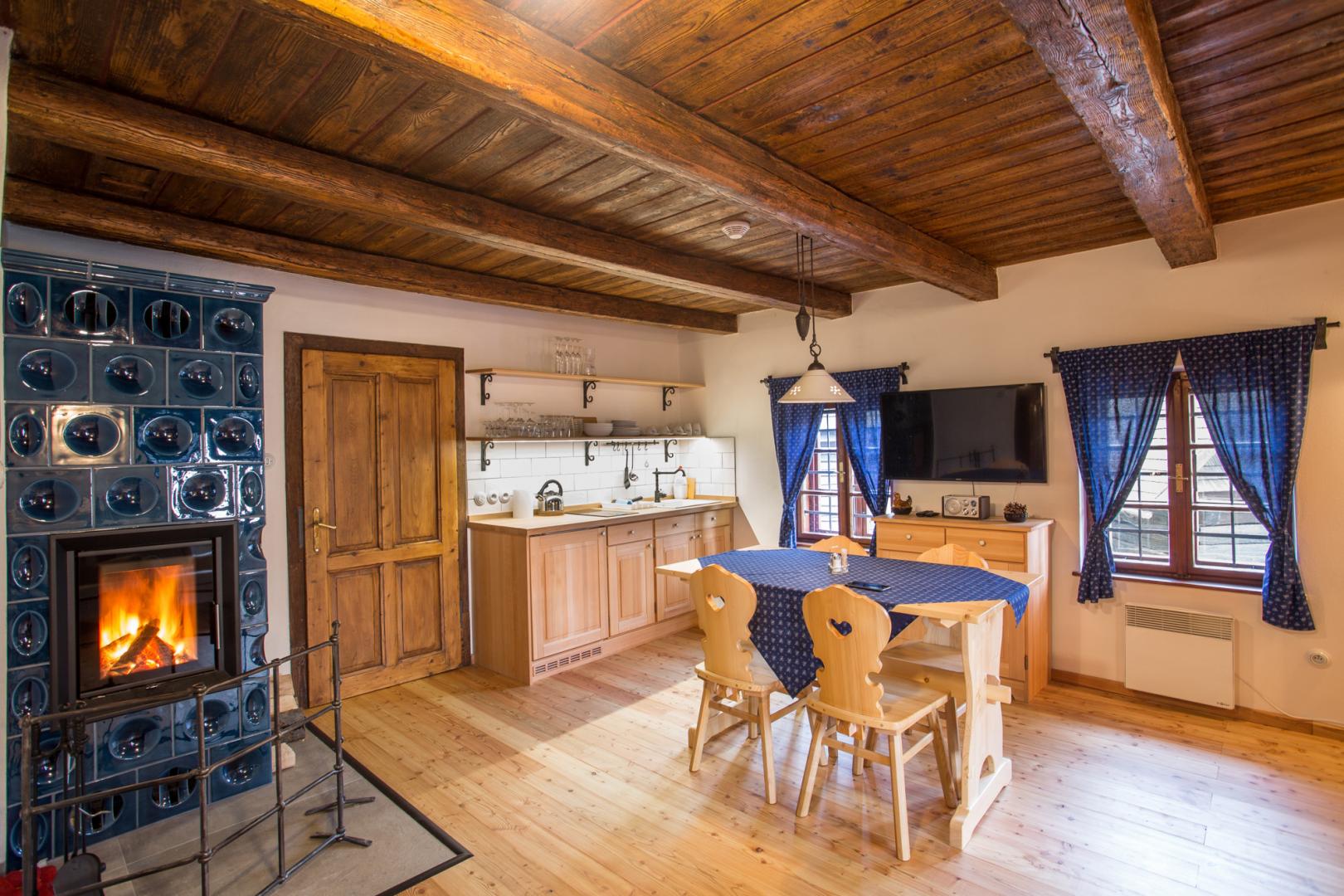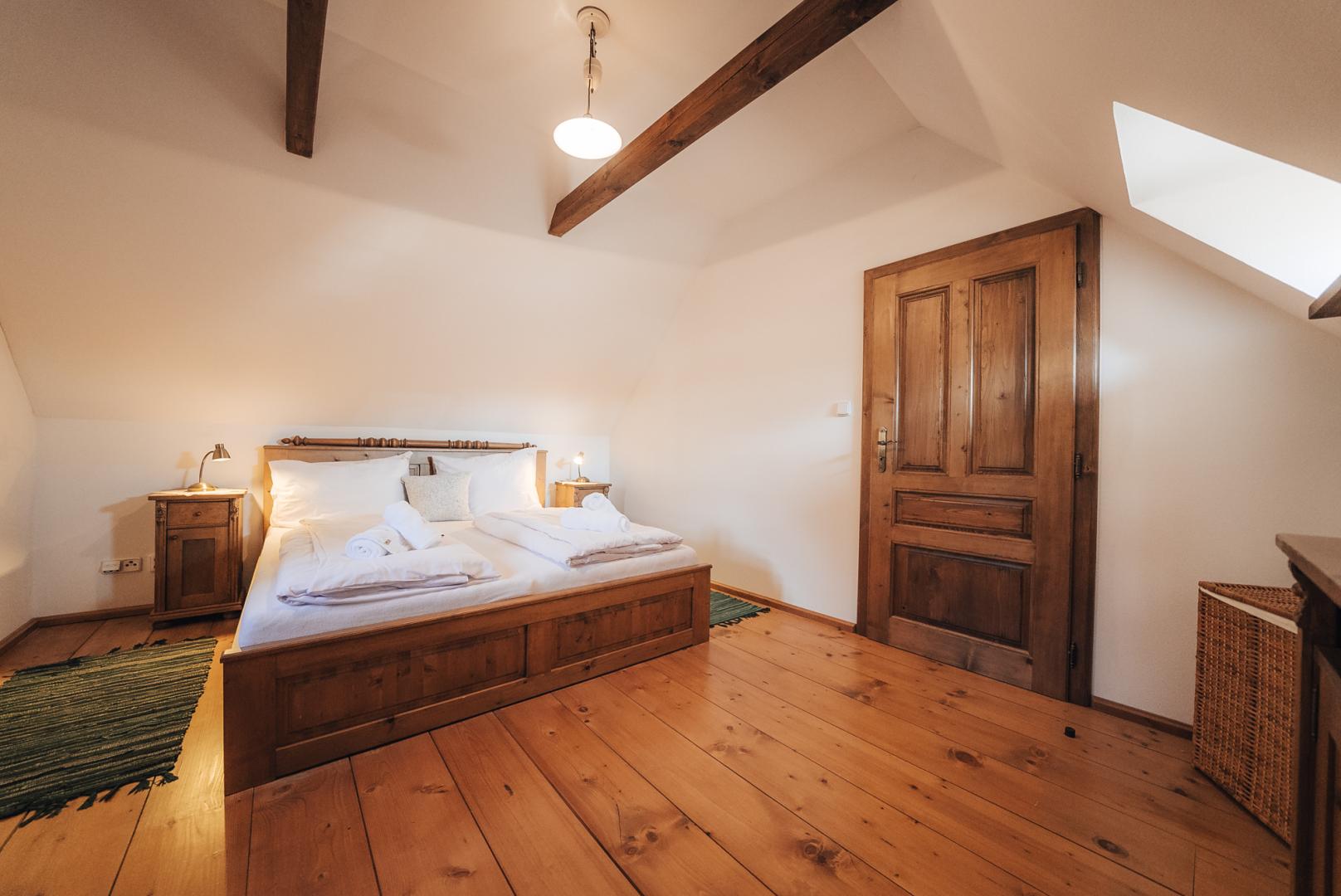 Rooms
Our tips
Magical location
With its historic charm and lovely small town atmosphere, where you can wander aimlessly and happily along small winding cobblestone streets, Štramberk is the pearl of the Beskids.
Just like at grandma's
Beams overhead and wood all around, checkered print curtains and tablecloths, lounging by the fireplace - all this, in one place, waiting to make you feel at home.
One, two, three - take your pick
It won't be an easy choice. Each cottage is stylish and quaint - which one will steal your heart?c
Beskid diversity
There's always something to do here. From strenuous hikes to bike tours on the local rentable e-bikes, from walks around town to lazing the day away. The Beskids are everything - come and experience the diversity.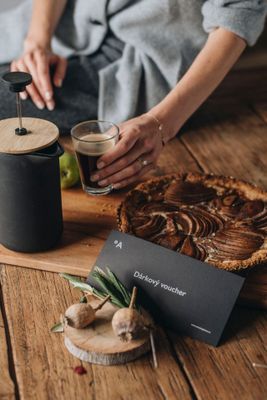 Gift tip.
Give your loved ones an adventure in one of more than 300 amazing places by purchasing a luxurious voucher. The voucher can then be used to pay for your booking.
Vouchers offer
---
---